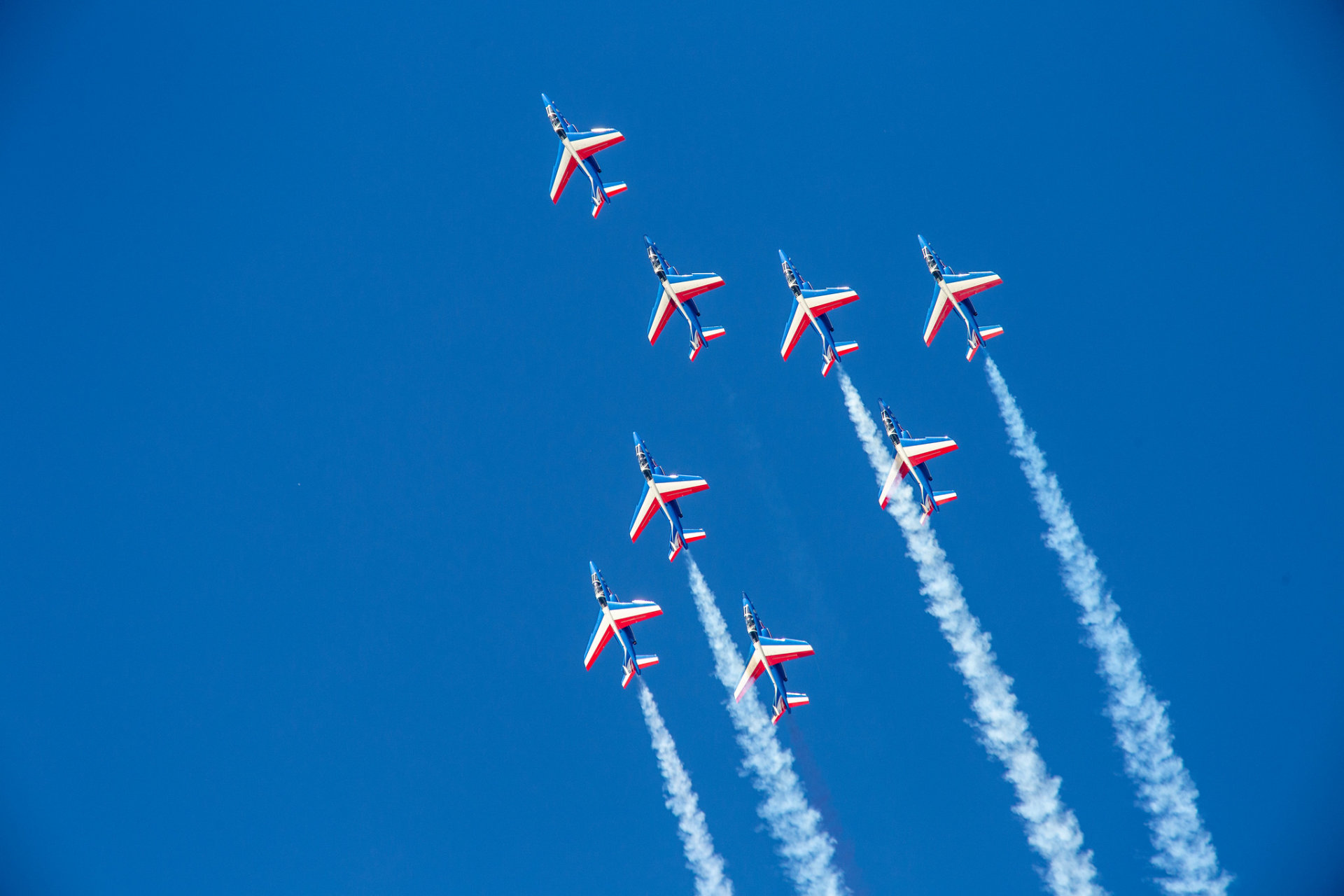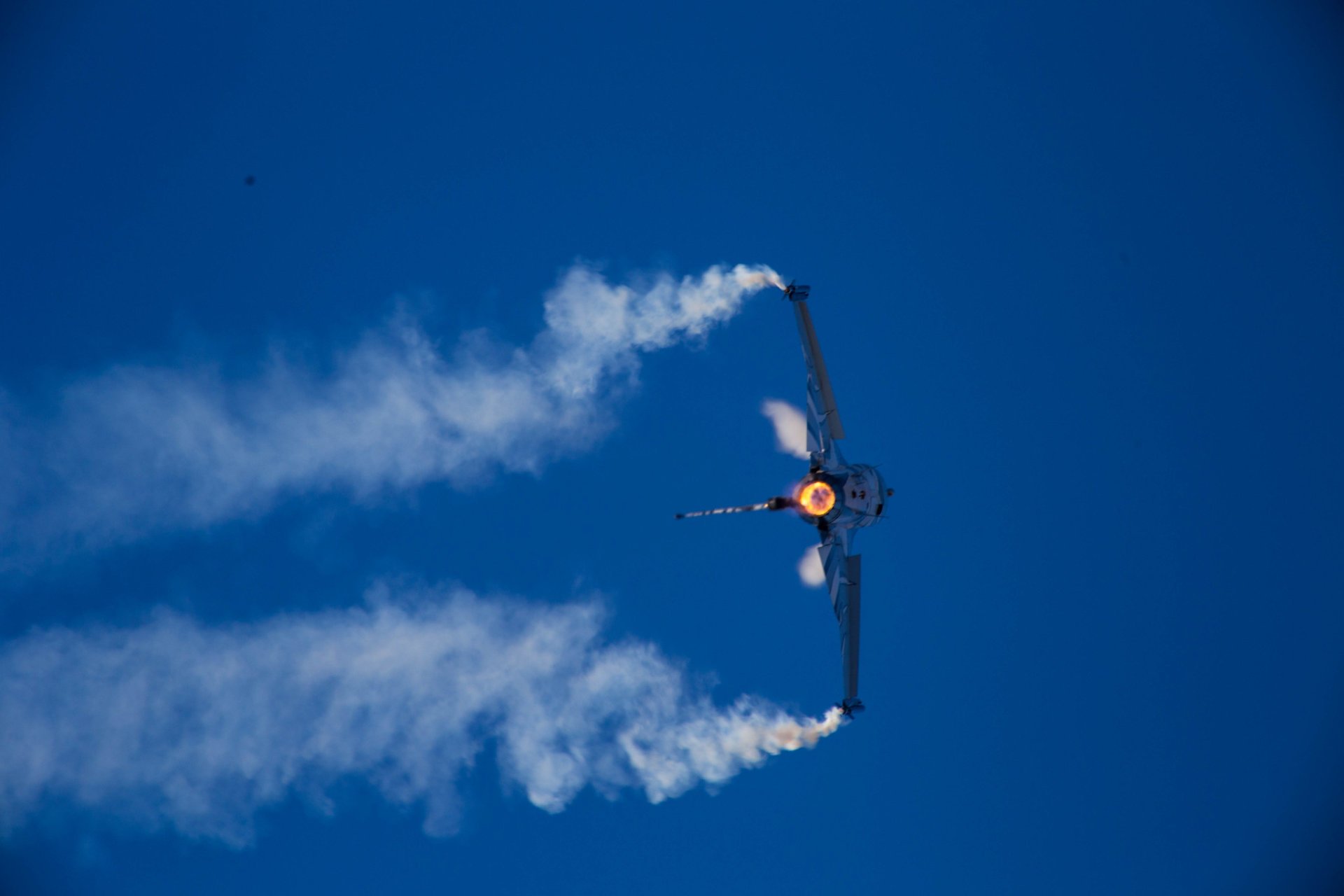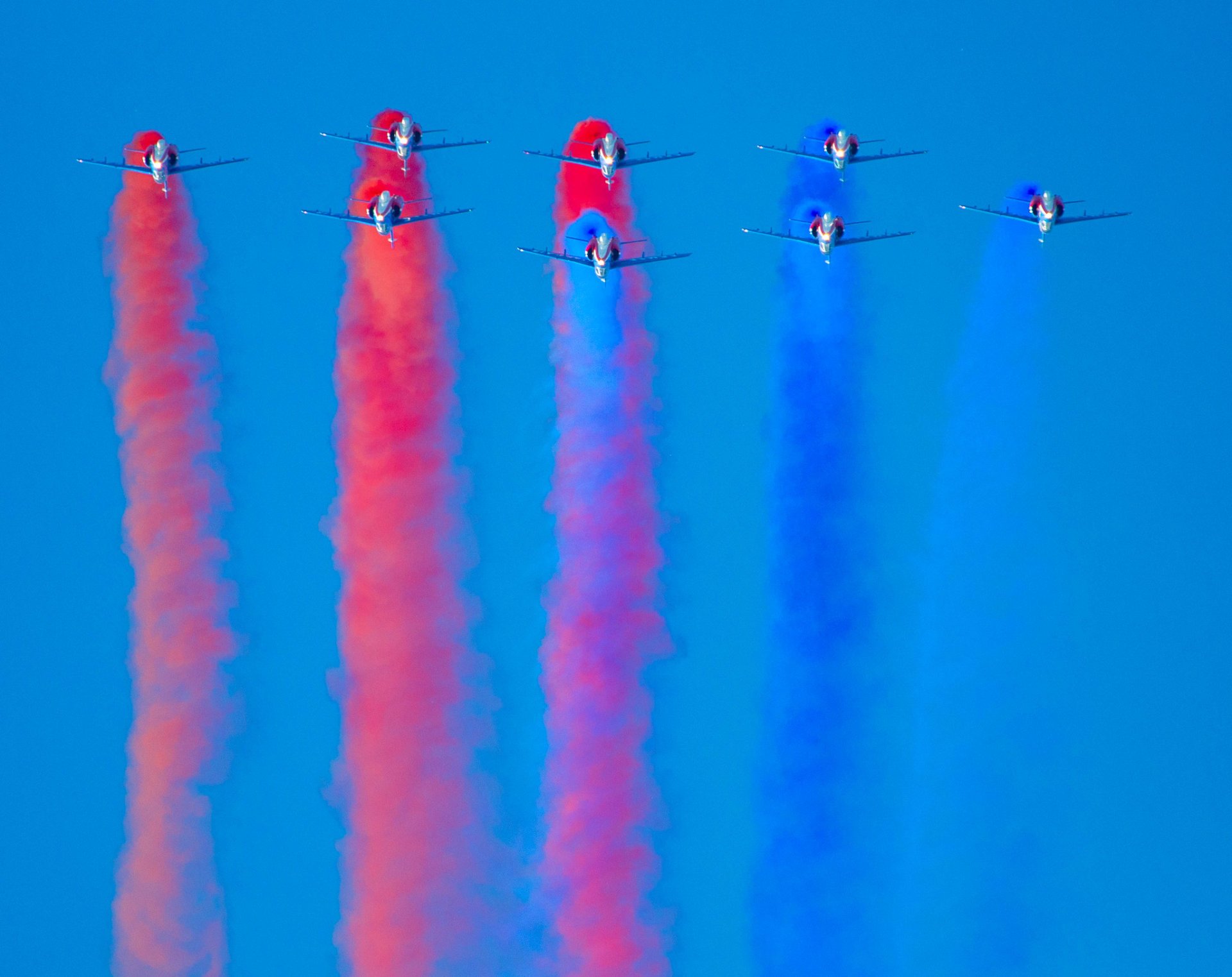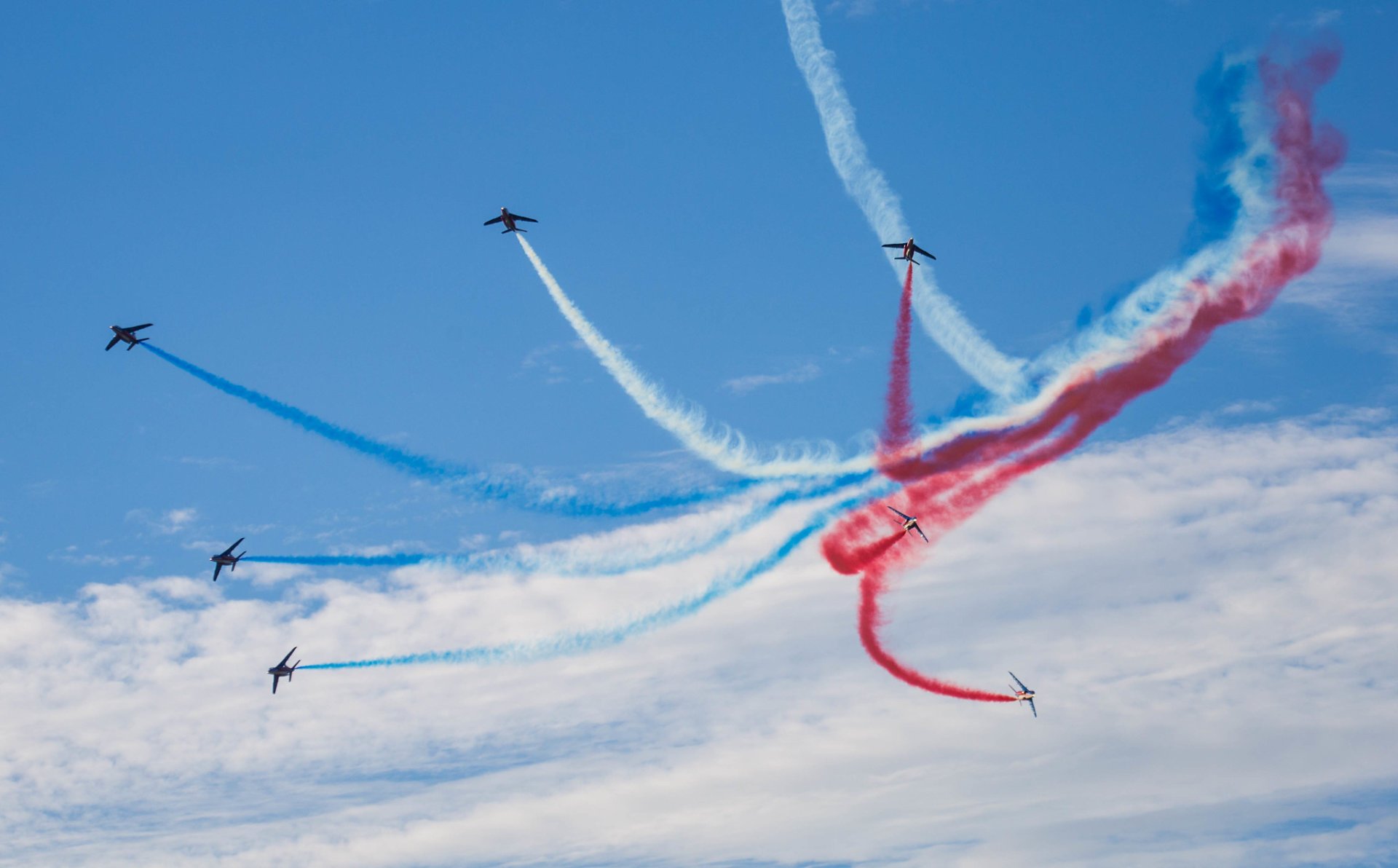 Belgian Air Force Days is the largest annual event held at Kleine-Brogel Airbase in the municipality of Peer, Belgium. Every September, aviation enthusiasts can enjoy breathtaking demonstrations by the most skilled and professional pilots on the planet. In addition to aerobatics, the public can see ground displays of Belgian military aircraft, as well as a wide range of interesting international aircraft and helicopters.
During one weekend in September, the Belgian Air Force Days air show offers spectacular demonstrations of fighter jets and helicopters as well as vintage planes and cars. The lineup features top acrobatic teams and solo pilots, like the Patrouille de France, Frecce Tricolori and Red Arrows, the Al Fursan demo team, the Breitling Jet Team, the Royal Jordanian Falcons, the PC-7 TEAM from Switzerland, Red Devils of the Victors, Czech AF W-3 Sokol Search and Rescue (SAR), German Army NH90 TTH Demo, Hellenic AF F-16 Fighting Falcon Demo, NATO E-3 Sentry Flyby, Swiss AF F/A-18C Hornet Demo, and much more.
On the ground, the public can see historic aircraft, like the Blériot XI and the Fokker D VII, as well as NATO's ultra-modern helicopters. Among the highlights of the air show is the Joint Power demo, in which air forces show how operations are conducted both in the air and on the ground.
Find hotels and airbnbs near Belgian Air Force Days (Map)