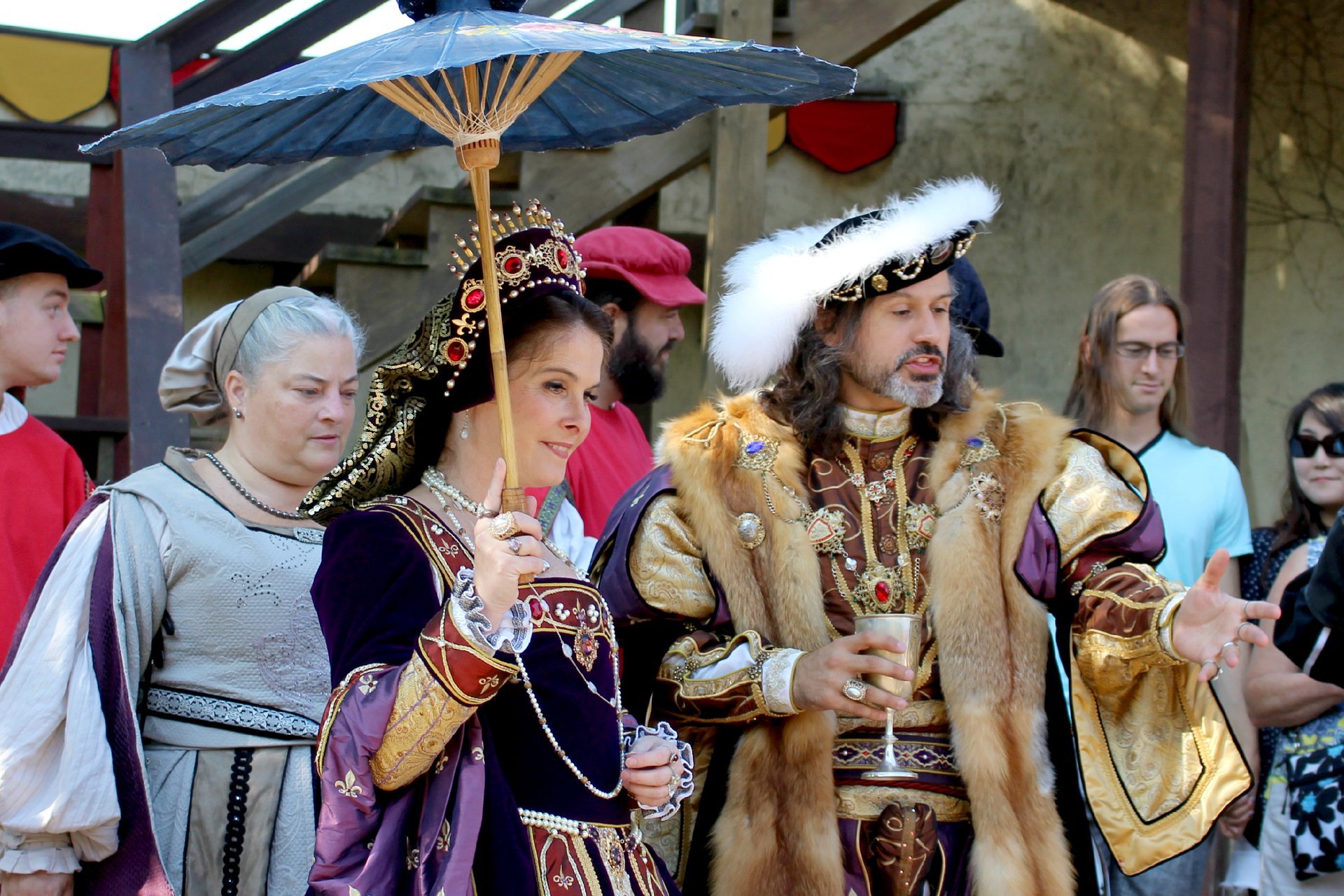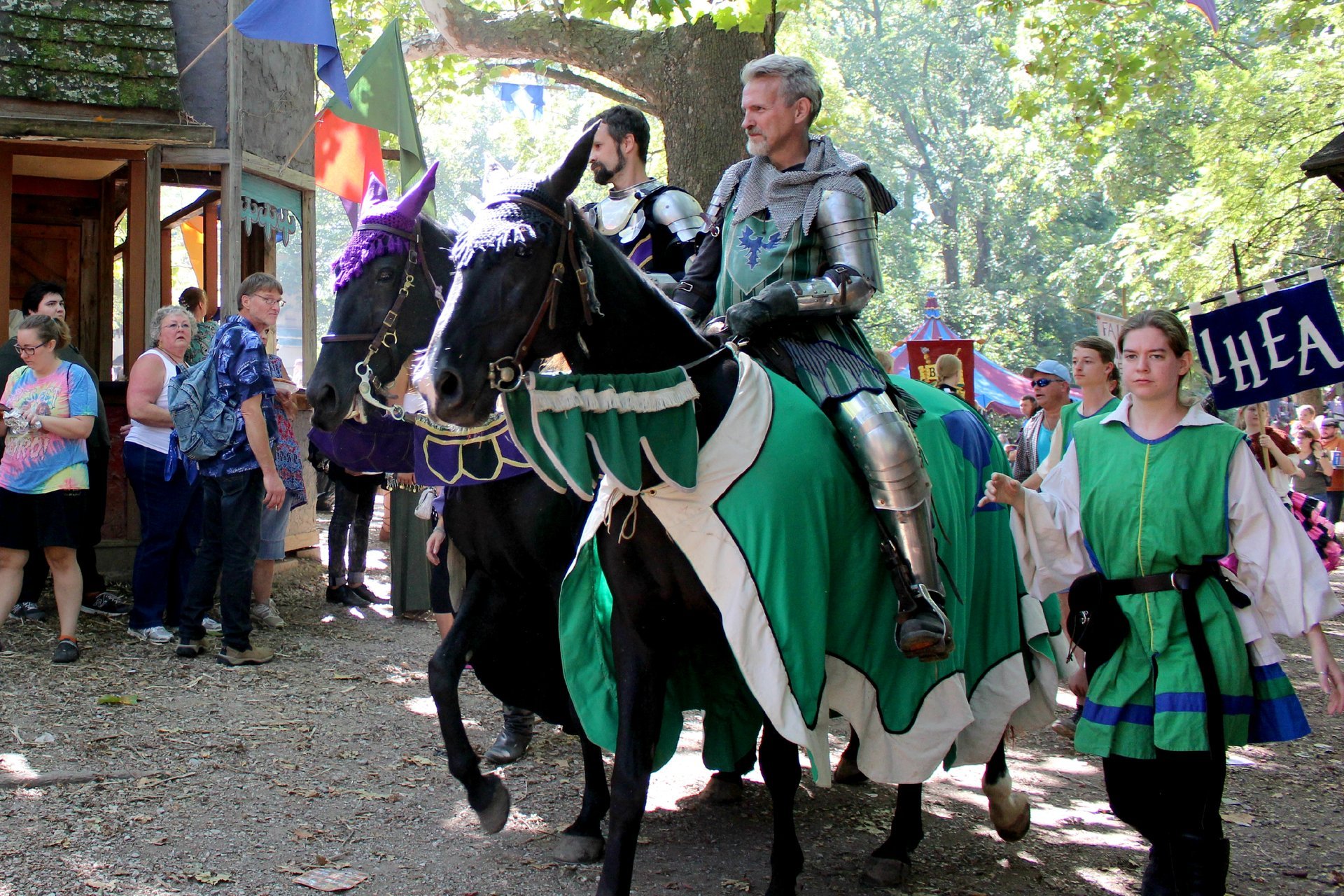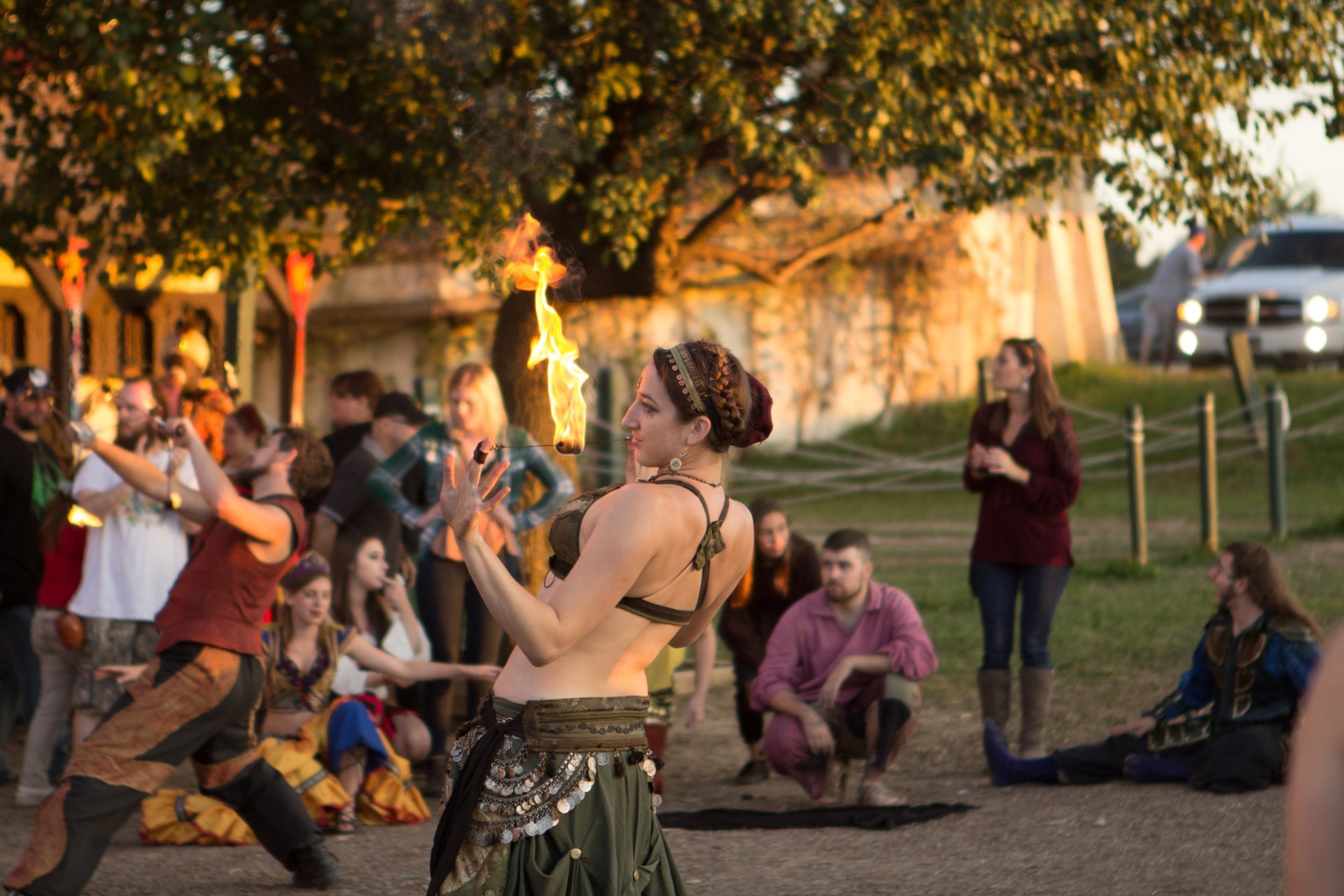 Kansas City Renaissance Festival
Abgebildet ist in
Jeden Herbst findet das Kansas City Renaissance Festival in Bonner Springs, Kansas statt, beginnend am Labor Day Wochenende und an sieben Wochenenden in Folge, jedes mit seinem einzigartigen Thema. Familienfreundliche Unterhaltung beinhaltet eine tägliche Parade von König Heinrich VIII. und Königin Katharina von Parr, die durch das Festivalgelände marschiert, jousting Ritter, viele Spiele und Fahrten. Es gibt über 160 Geschäfte und Stände auf der Messe bietet einzigartige Kunst und Handwerk, 25 Etappen der Unterhaltung und viel leckeres Essen. Die Messe wird jedes Jahr von etwa 180.000 Menschen besucht.
Das Kansas City Renaissance Festival wurde 1977 vom Kansas City Art Institute gegründet. Ein schönes fiktives englisches Dorf aus dem 16. Jahrhundert hat gemütliche, von Bäumen gesäumte Gassen, Wandmalereien und schön dekorierte Gebäude. Besucher können zu beobachten Handwerker demonstrieren Holzschnitzerei und Metallhandwerk Techniken.
Spiele auf der Kansas City Renaissance Fair umfassen ein Schachspiel, Test of Strength, Bogenschießen, Axtwurf, Messerwurf, Star Throw, Knacker Ball, Jacob's Ladder Leapin' Lizards, Belagerung der Festung, und Armbrust. Zu den Renaissance-inspirierten Fahrten gehören die Barrel of Bedlam, Ram & Swan, Dragon, Carousel, Pirate, Plunge und Camel Rides.
Die Faire bietet auch ein paar Lebensmittel Bereiche, wo Sie wie ein König feiern. Sie finden alles von Brezeln und Fischsandwiches bis Truthahn Burger und gebratene Gurken. Waschen Sie alles mit einem Glas erfrischenden Apfelcider, und setzen Sie die Feier.
Für die Tickets und die neuesten Updates überprüfen Sie bitte mit der offiziellen Website (siehe Externe Ressourcen unten).
Finde Hotels und Airbnbs in der Nähe von Kansas City Renaissance Festival (Karte)
Kansas City Renaissance Festival
Abgebildet ist in