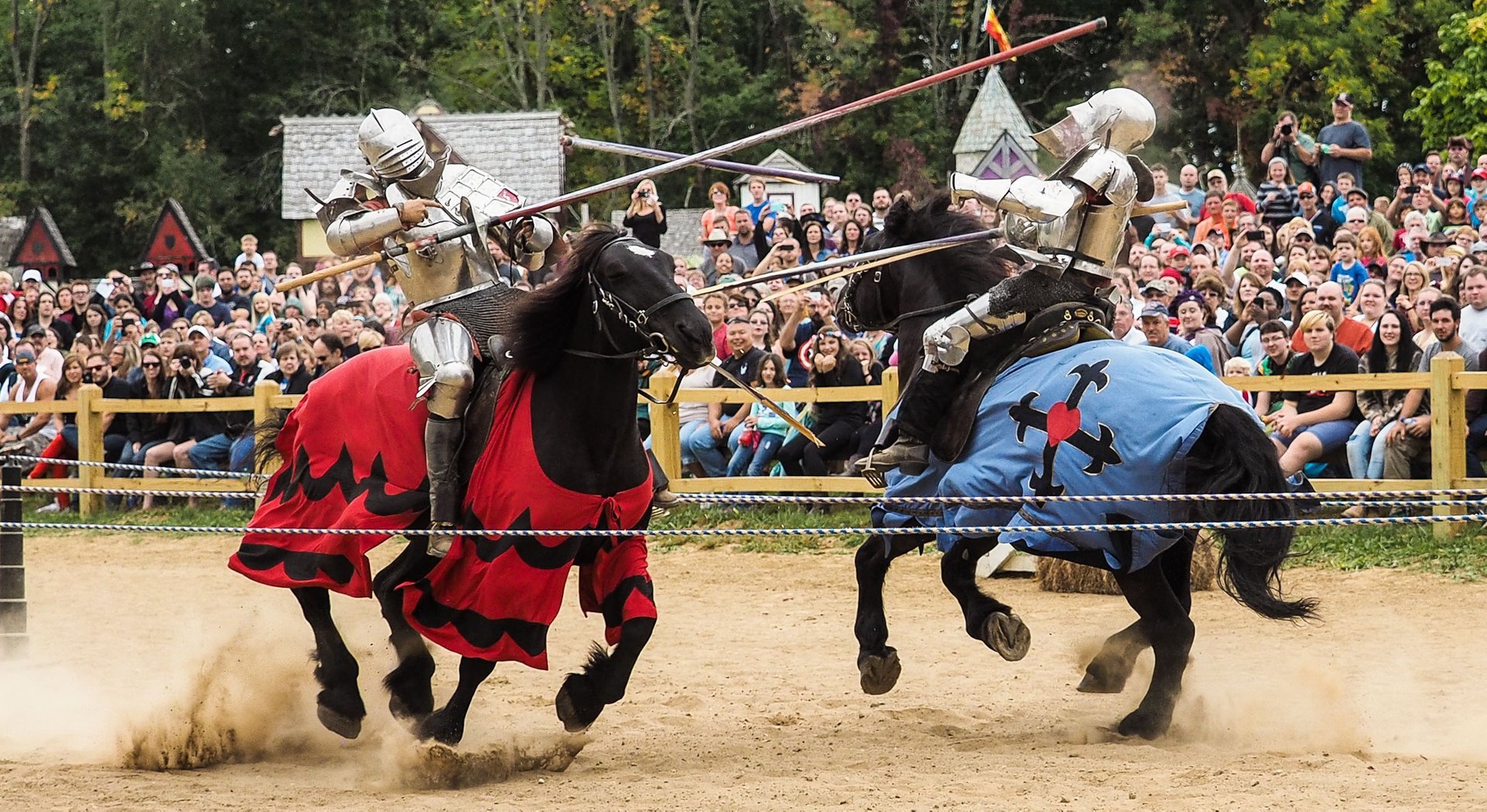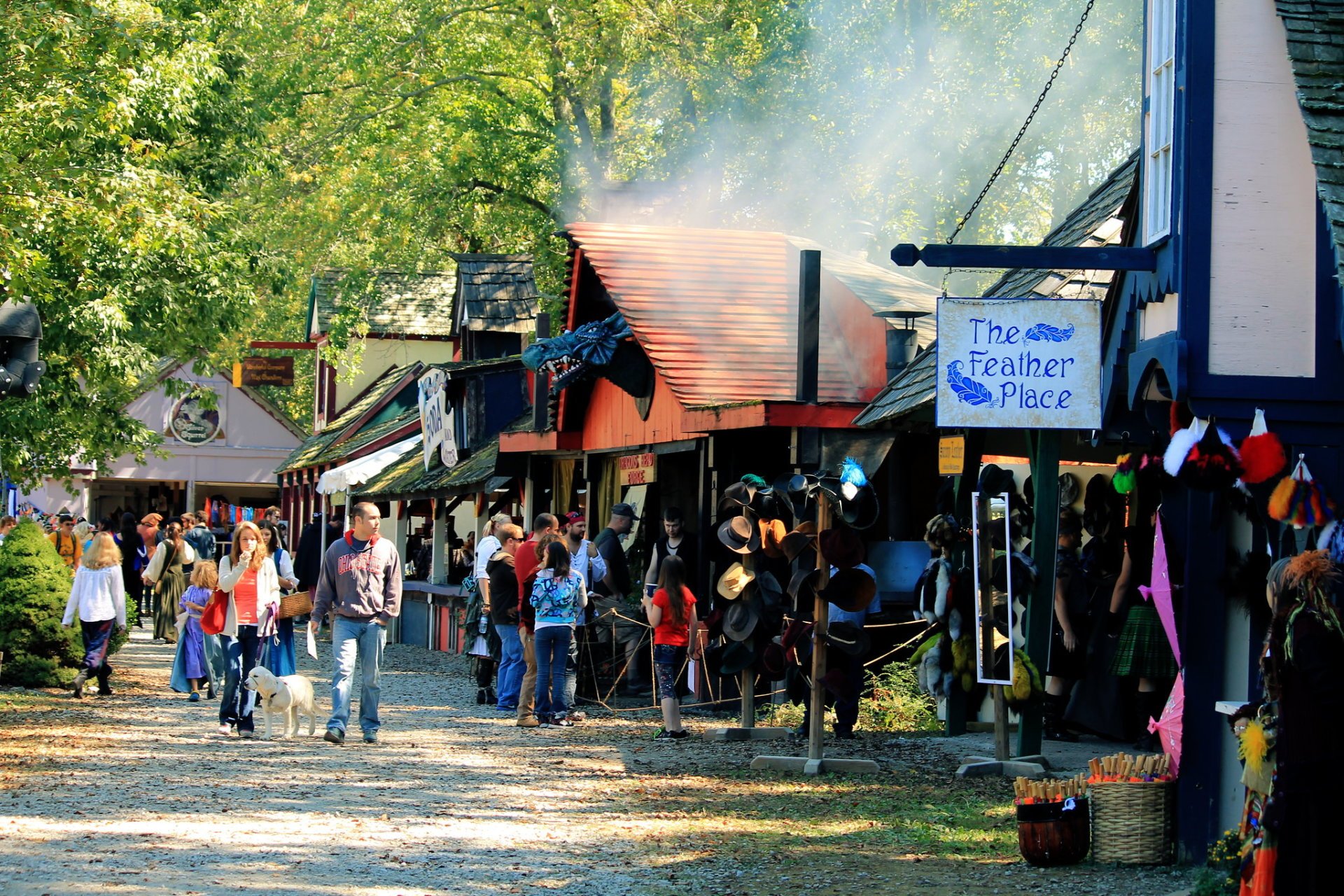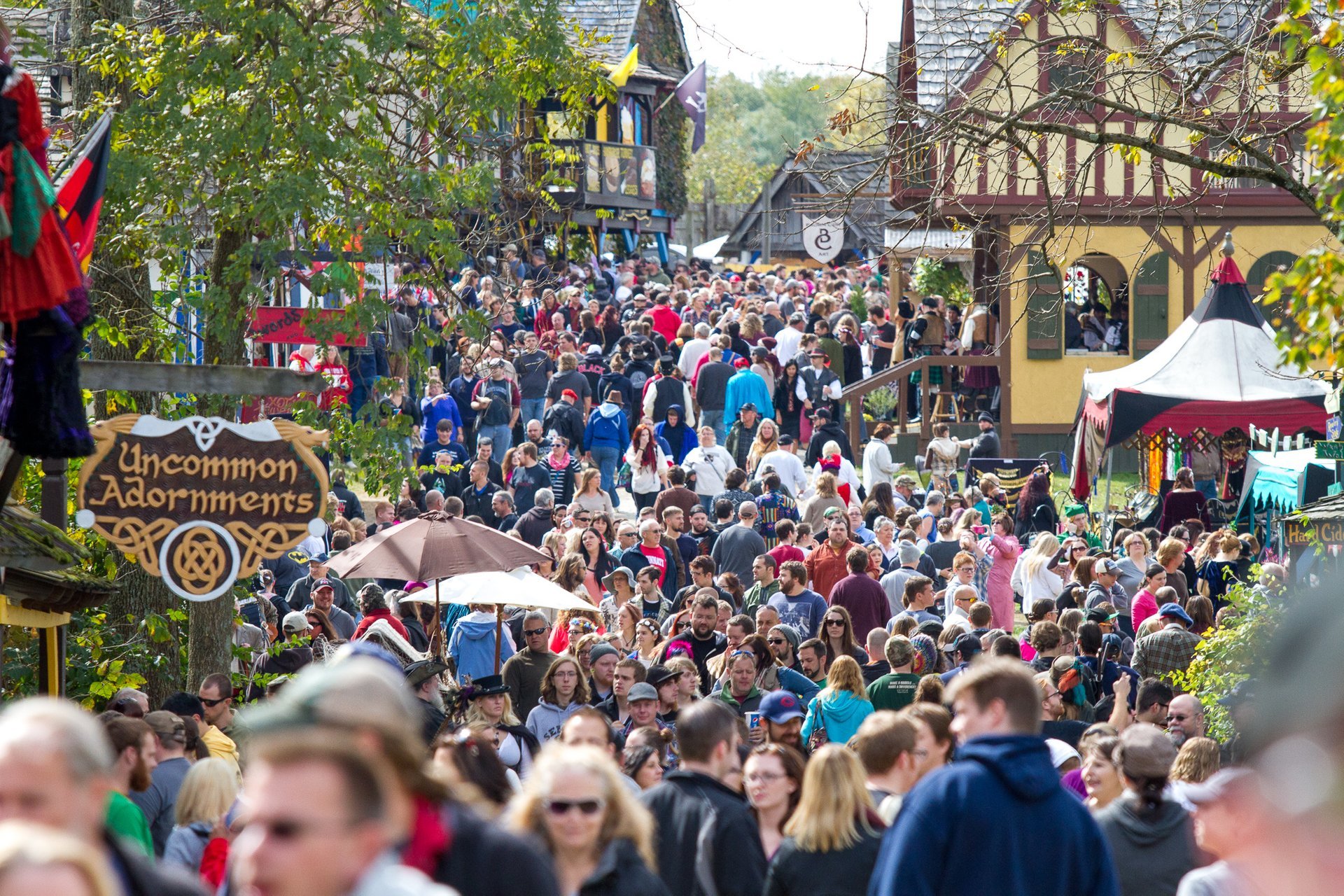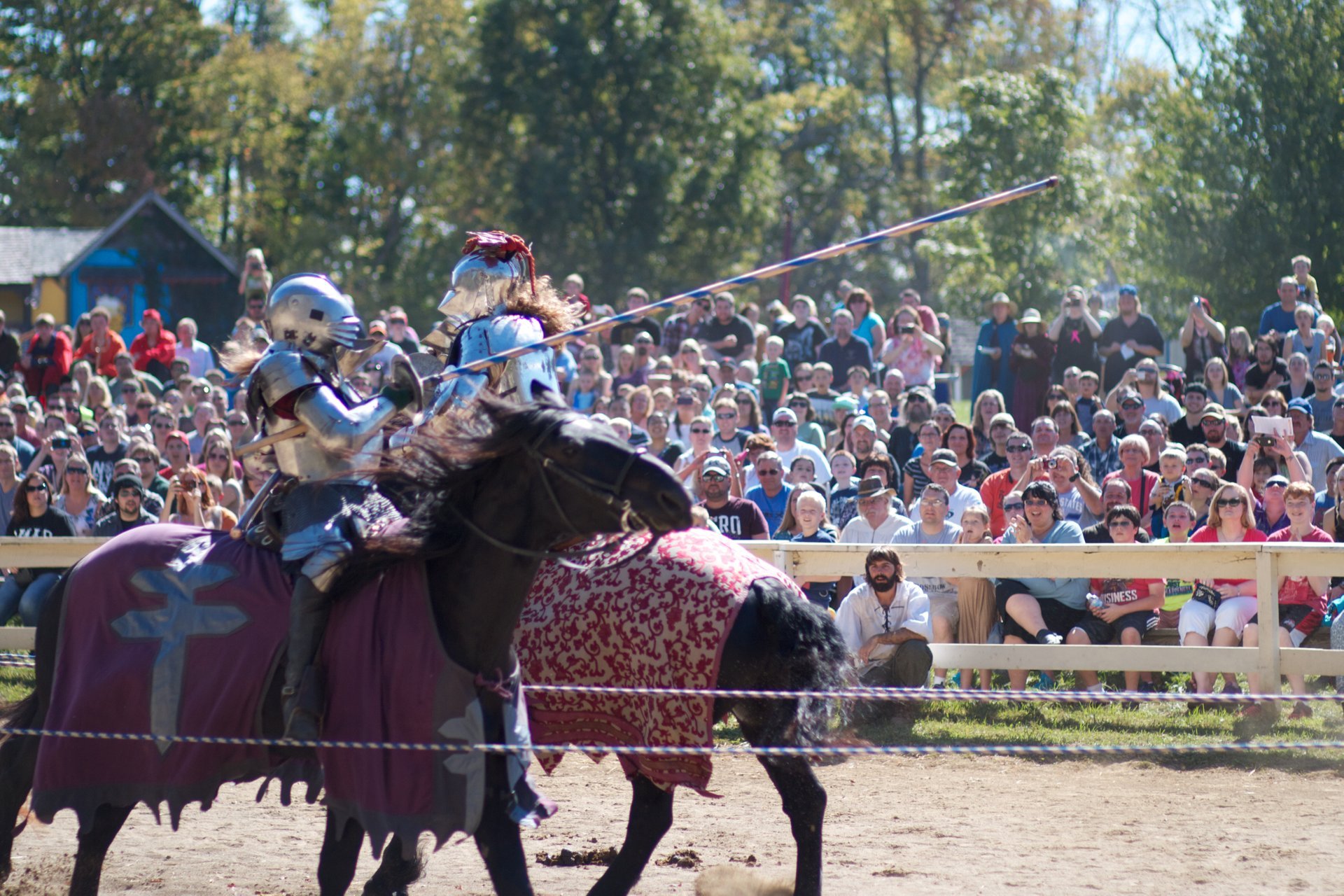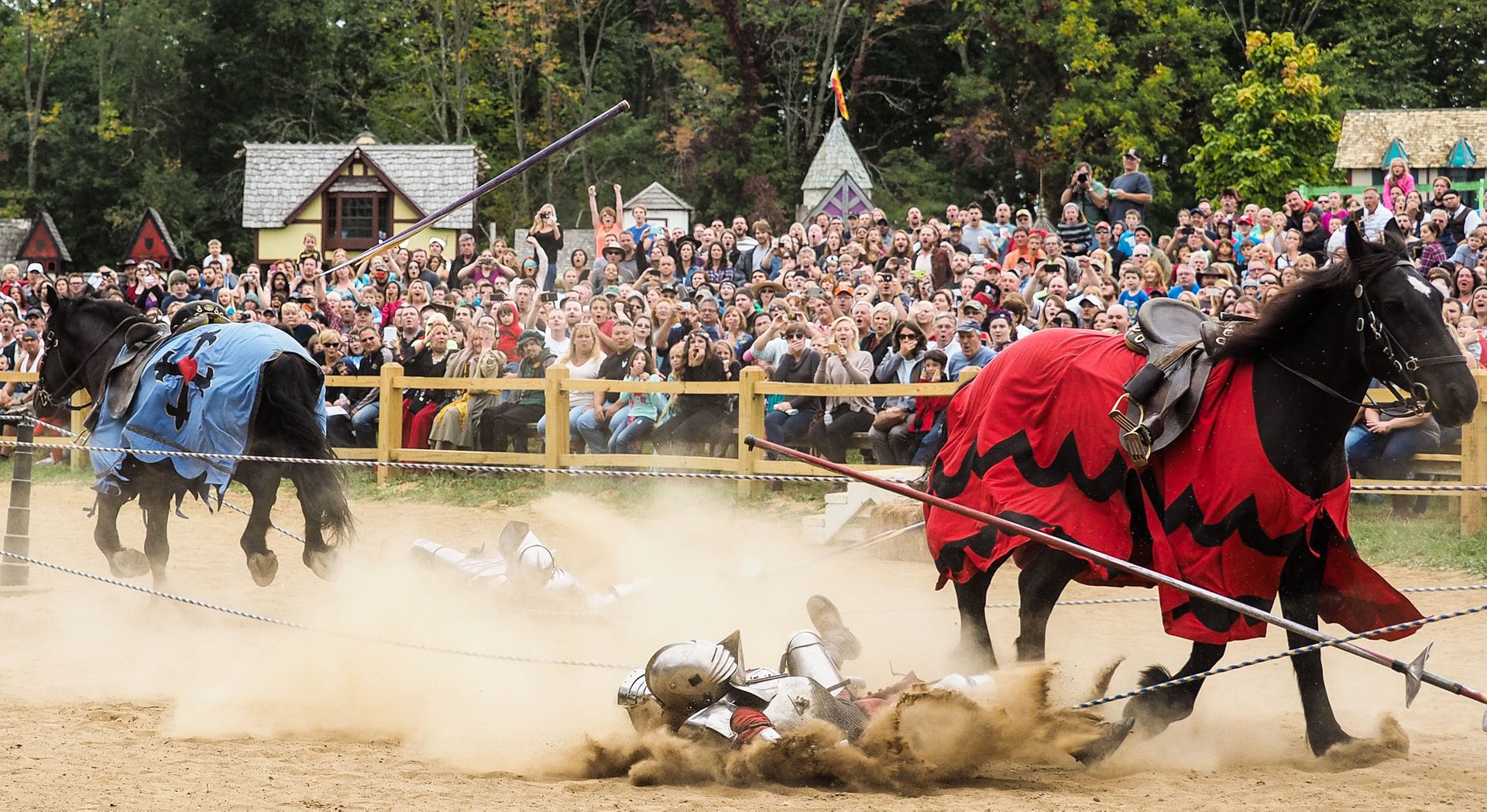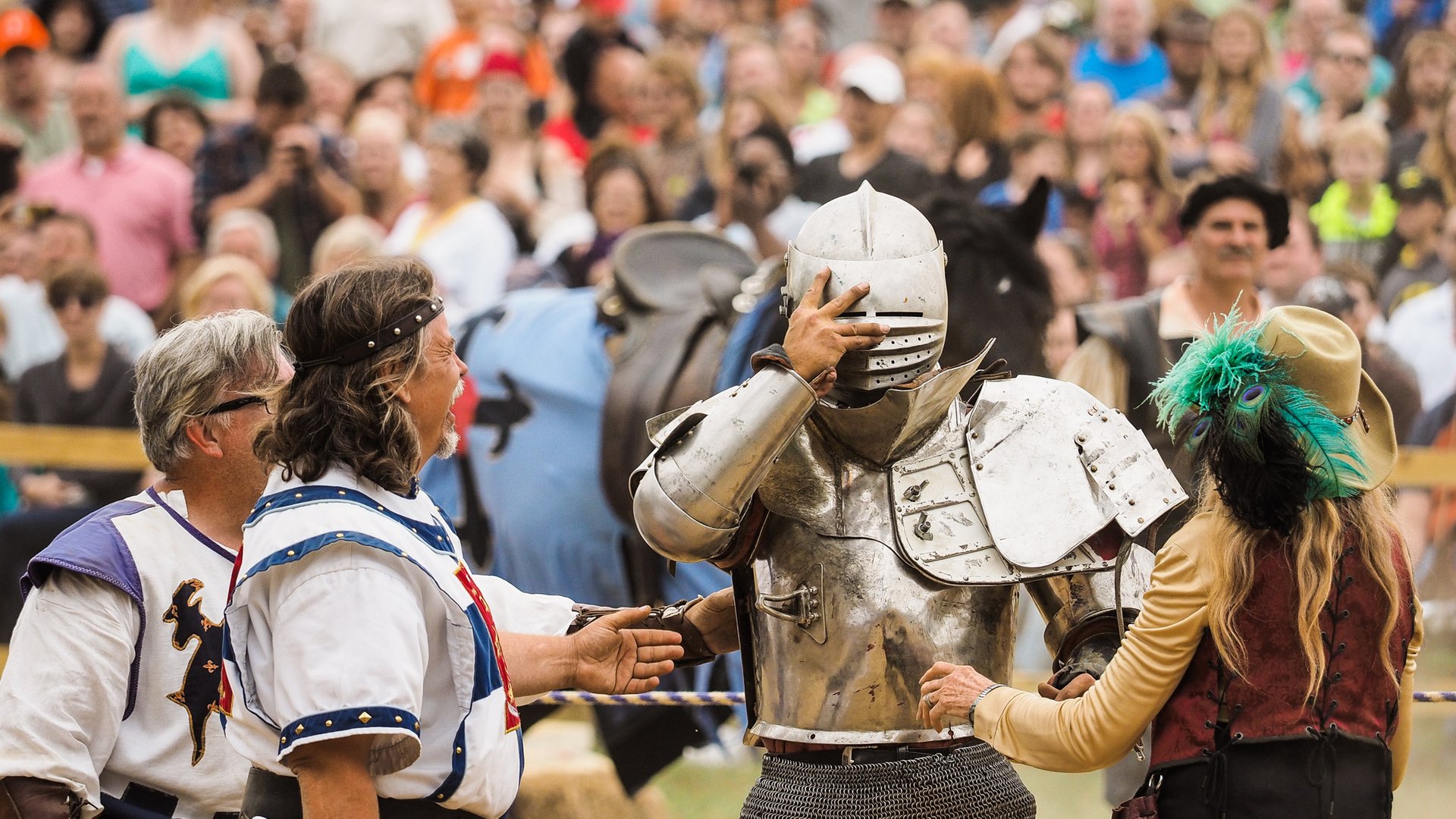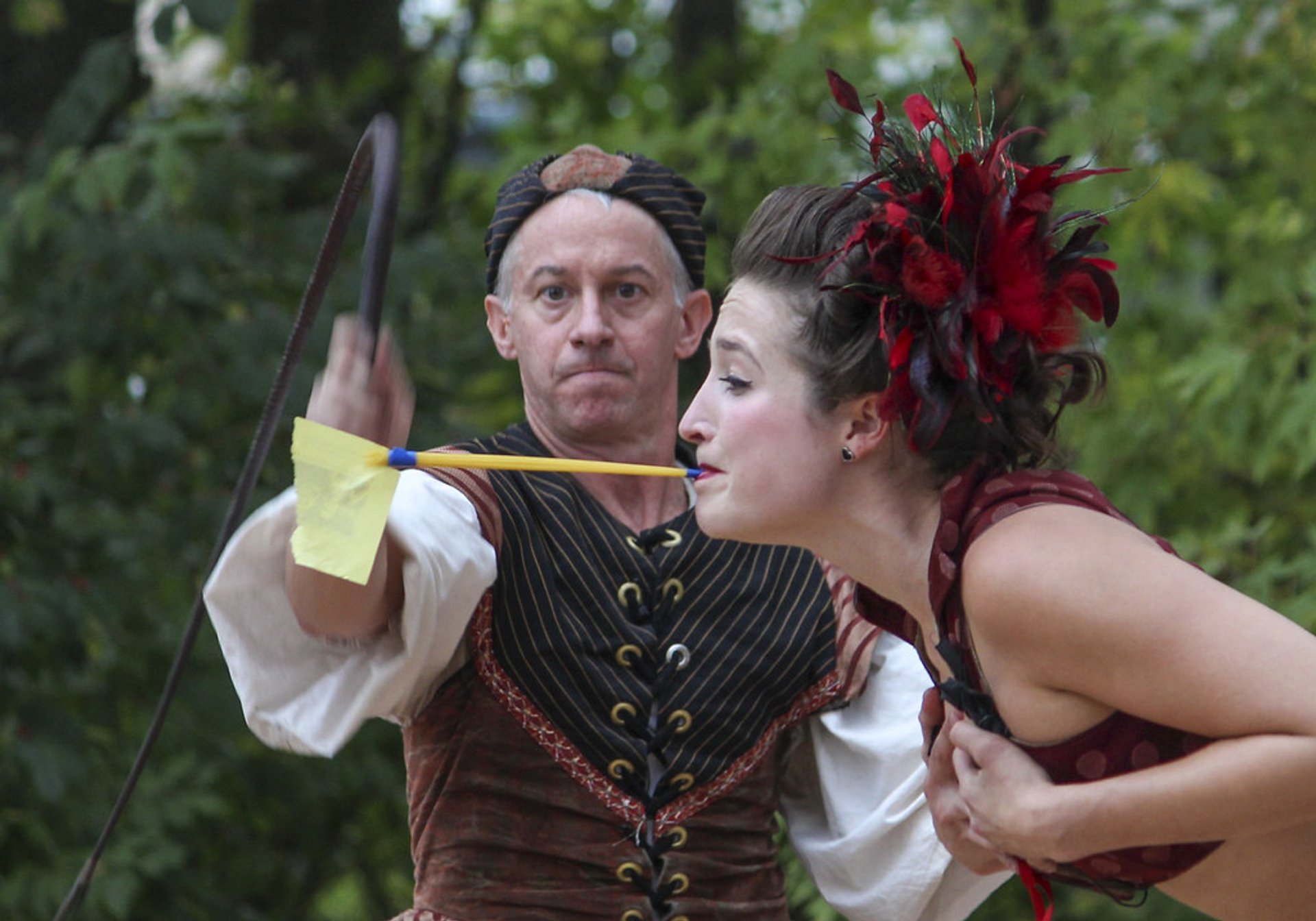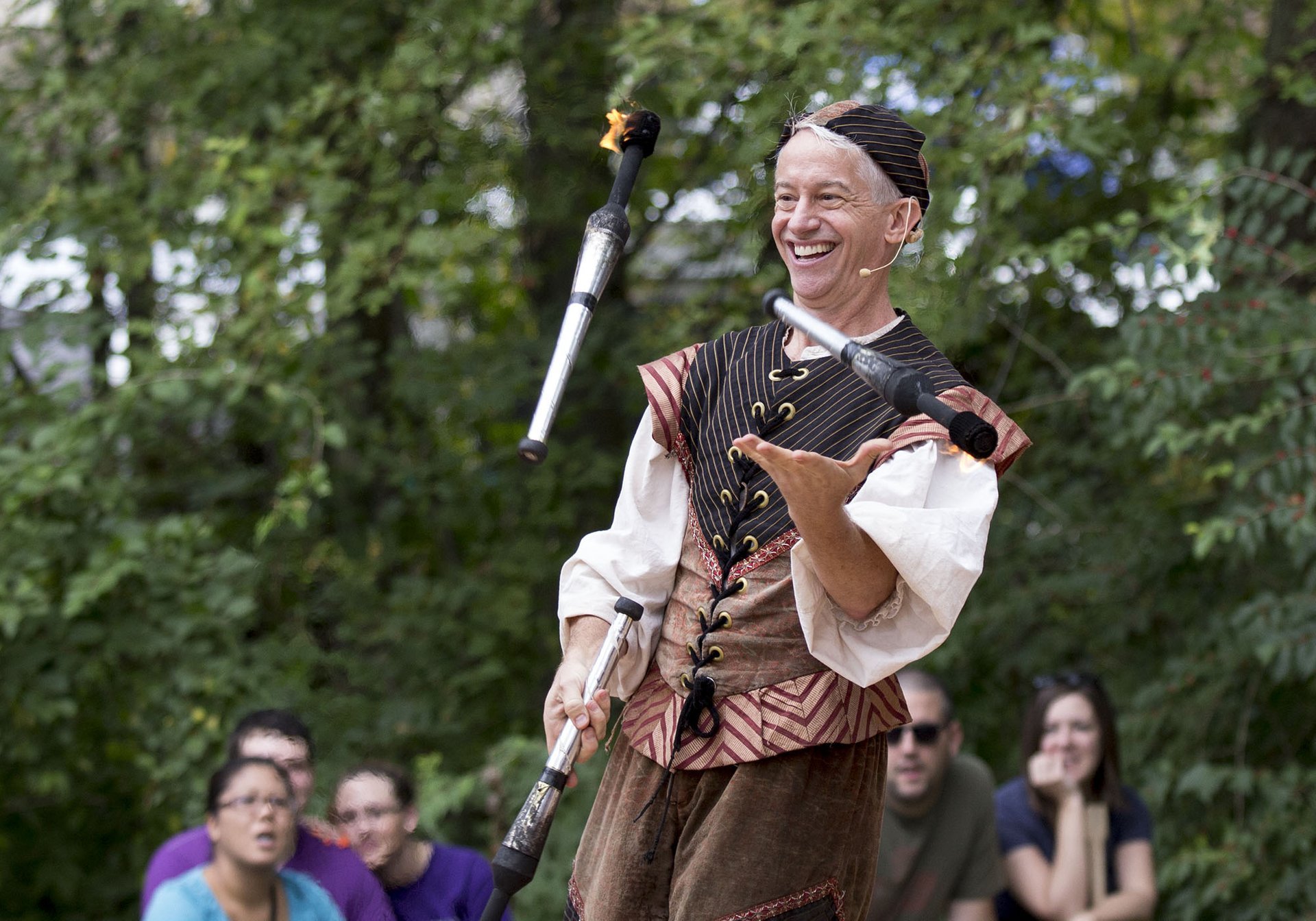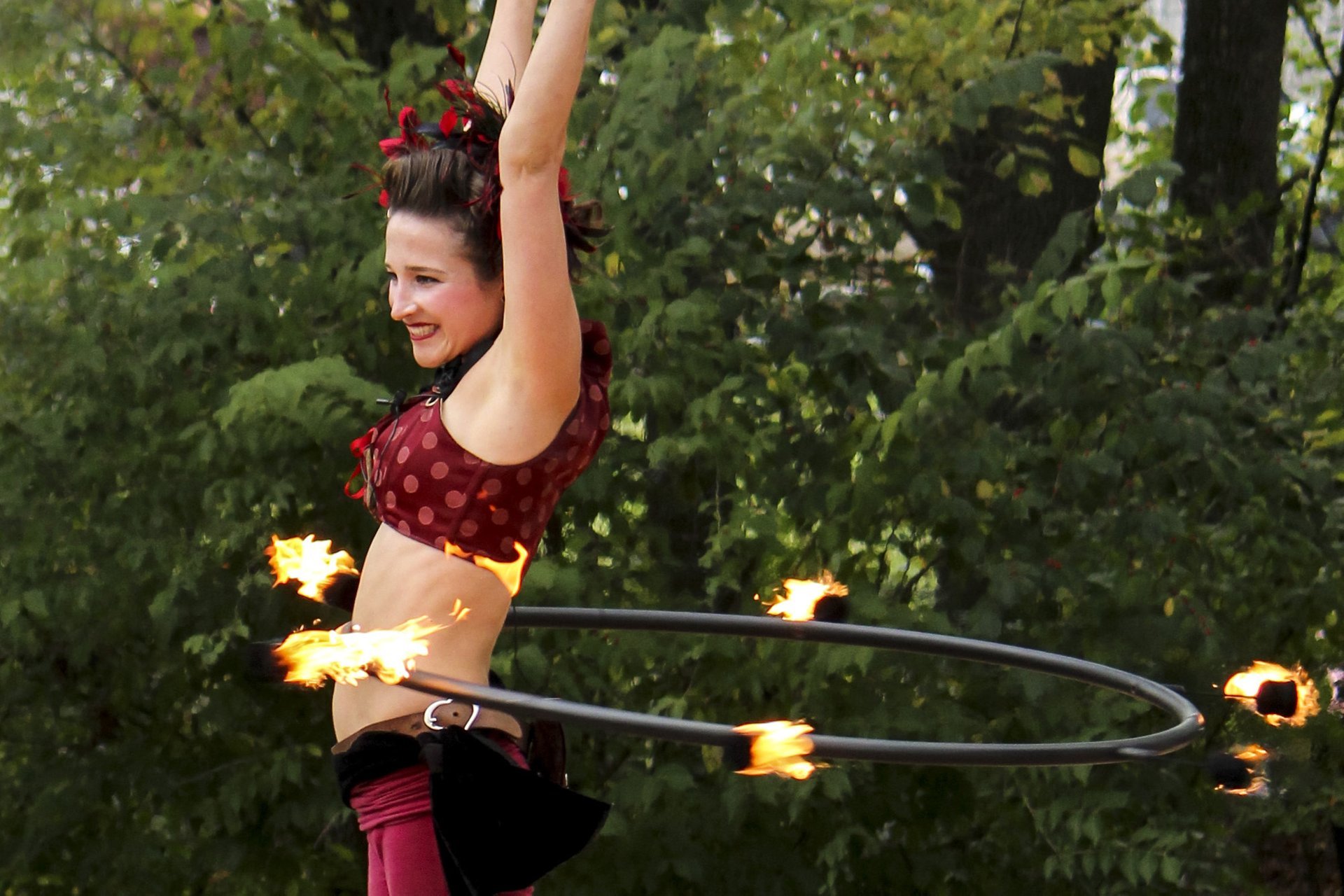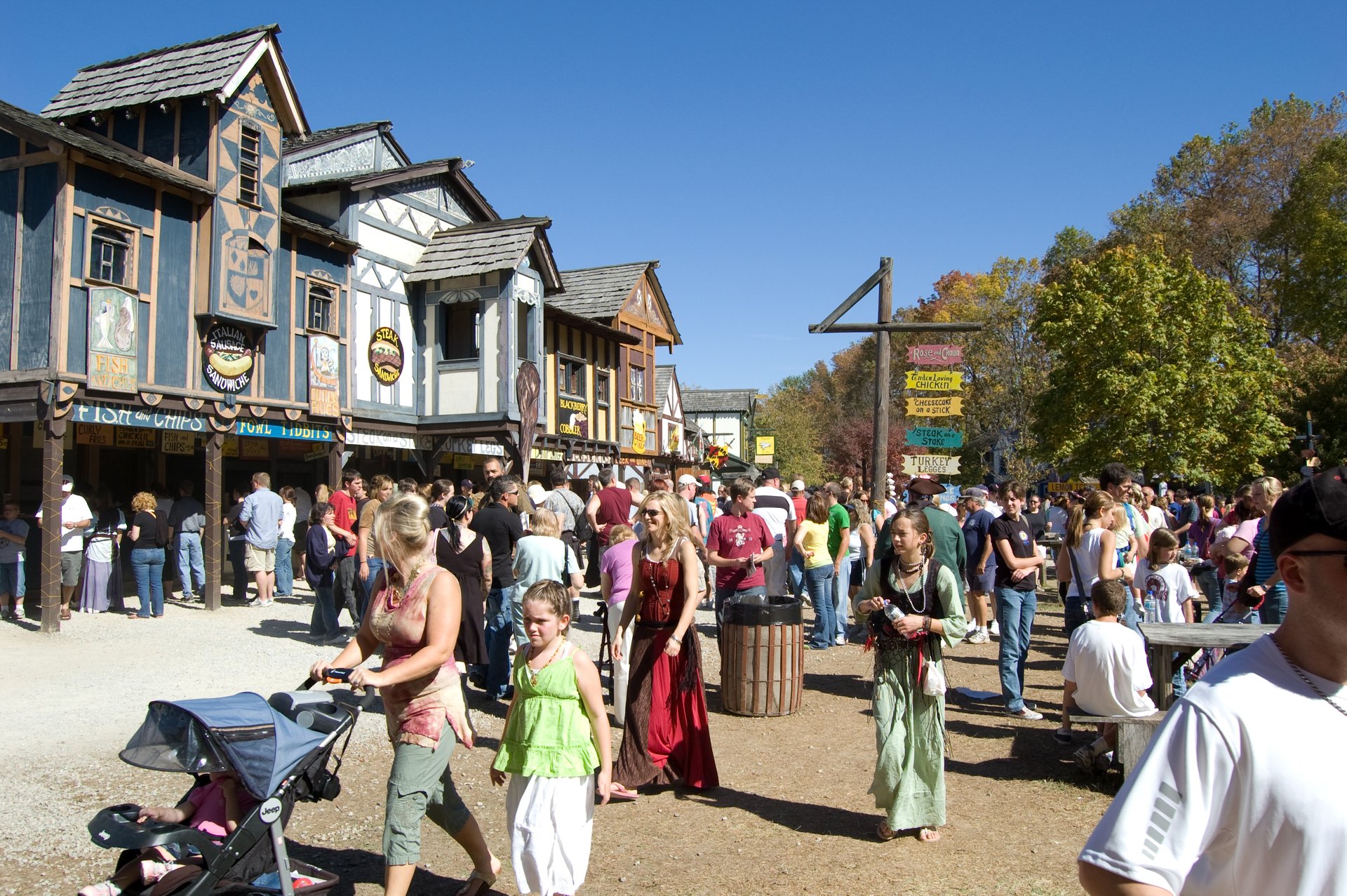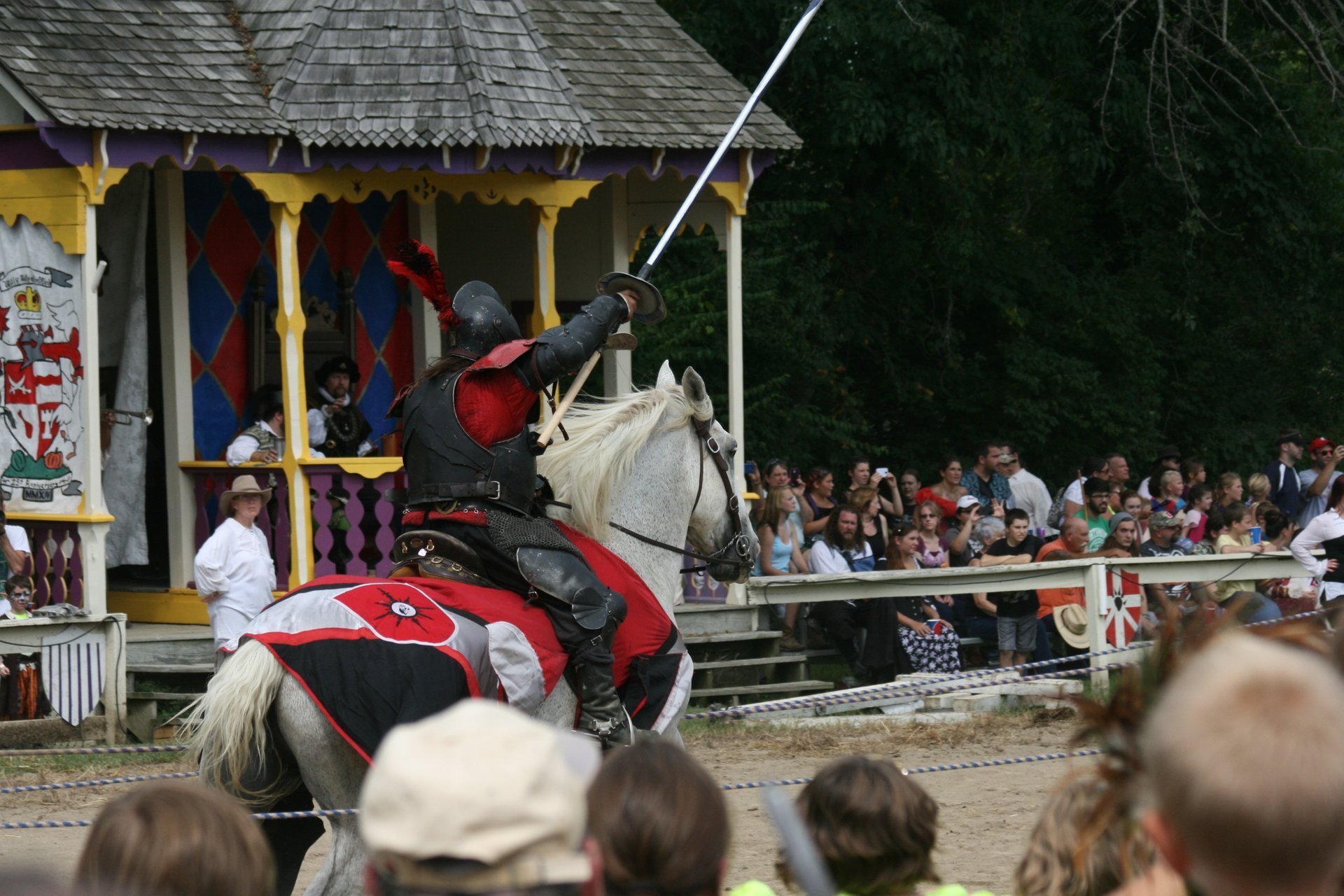 Ohio Renaissance Festival
Localizado em
O Ohio Renaissance Festival tem lugar nos fins de semana de final de agosto a outubro perto de Harveysburg, Ohio. Em 2011 foi nomeado o Melhor Festival no Warren County. O festival remonta a 1990 e atrai cerca de 160.000 visitantes por ano. A vila permanente do festival conta com mais de 100 lojas e 12 estágios para vários tipos de entretenimento.
O Ohio Renaissance Festival é configurado em uma réplica de uma aldeia inglesa do século XVI nos tempos de Elizabeth I. Os personagens históricos da aldeia incluem Sir Walter Raleigh, John Dee, Sir Francis Drake, Sir John Hawkins e outros. Menestréis, poetas errantes, músicos e outros artistas disfarçados vagam pelas ruas e atuam no palco.
Lojas de artesanato vendem artigos feitos à mão e arte. Restaurantes oferecem comida temática renascentista, música e shows acrobáticos. Os visitantes podem assistir Full-armored Tournament Joust, Theatre in the Ground, os Knights of Valour and Shane Adams (espectáculo de júbilo), Comedy Opera, Dirk and Guido: The Swordsmen! and the Kamikaze Fireflies, e muitos mais. O festival também inclui um desfile diário da Rainha e seu entourage através do campo de feiras.
O festival tem lugar aos sábados, domingos e Dia do Trabalho. Cada fim de semana tem seu próprio tema como Pirata, Fantasia ou Invasão Barbariana. O evento familiar apresenta jogos de habilidade como tiro com arco e passeios com força humana. Snacks deliciosos incluem pernas de peru assadas, guisados de tigela de pão fresco, bife-em-uma-escava, peixe e batatas fritas, e bebidas de cervejas a vinhos
Você pode obter um desconto na admissão se você encontrar os cupons do Ohio Renaissance Festival ou Ohio Renaissance Código Promocional do Festival disponível em vários sites promocionais.
Encontre hotéis e airbnbs perto de Ohio Renaissance Festival (mapa)
Ohio Renaissance Festival
Localizado em