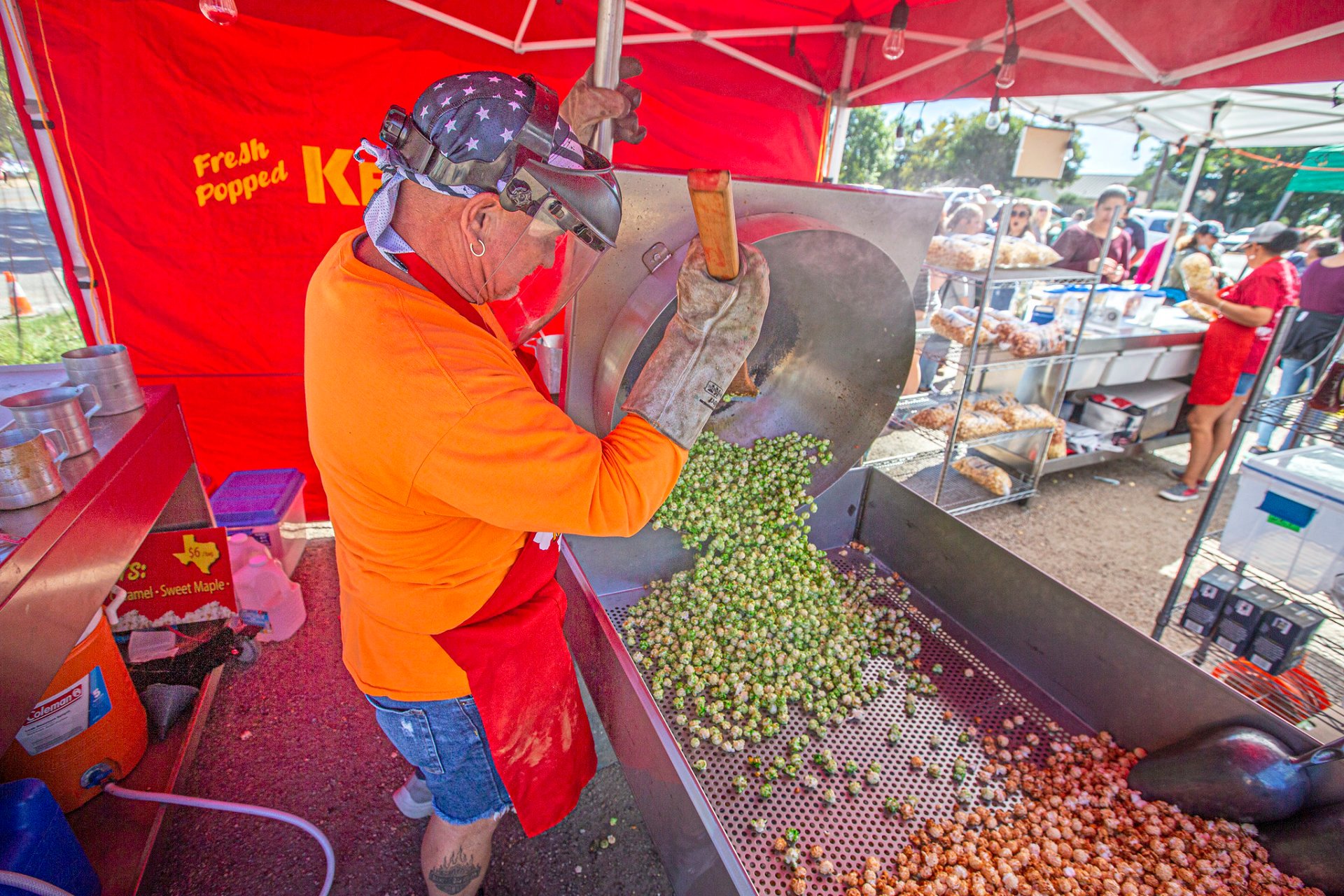 Kettle Corn at Granbury Harvest Moon Festival of the Arts (dmontesino@yahoo.com)
E 'facile arrivare a Granbury storico dal Dallas / Fort Worth Metroplex, e migliaia di persone vanno qui per gite di un giorno e per le vacanze di fine settimana. Vediamo perche' tutti lo amano cosi' tanto!
Il Harvest Moon Festival of the Arts si tiene intorno alla storica Granbury Downtown Square di Granbury, Texas. Questo festival di lunga durata è organizzato dalla Historic Granbury Merchants Association, con artisti e artigiani di varie filiali. Oltre ai grandi stand galleria, ci sarà una vasta scelta di cibo, bevande e attività stagionali. Vi consigliamo di prenotare la vostra sistemazione in anticipo e di rimanere sintonizzati alle pagine ufficiali dell'evento per eventuali aggiornamenti. Divertiti!
Trova hotel e airbnb vicino a Granbury Harvest Moon Festival of the Arts (Mappa)