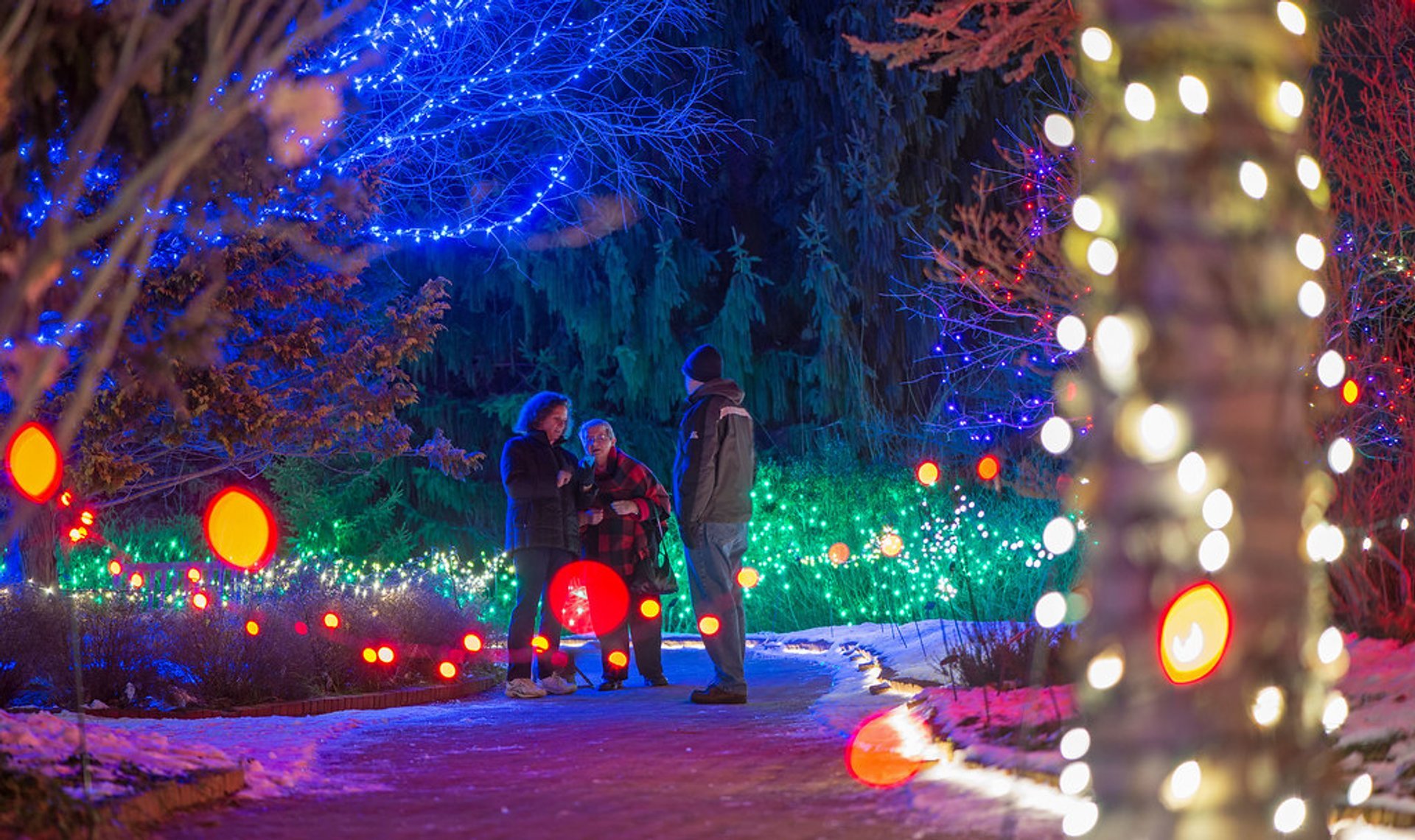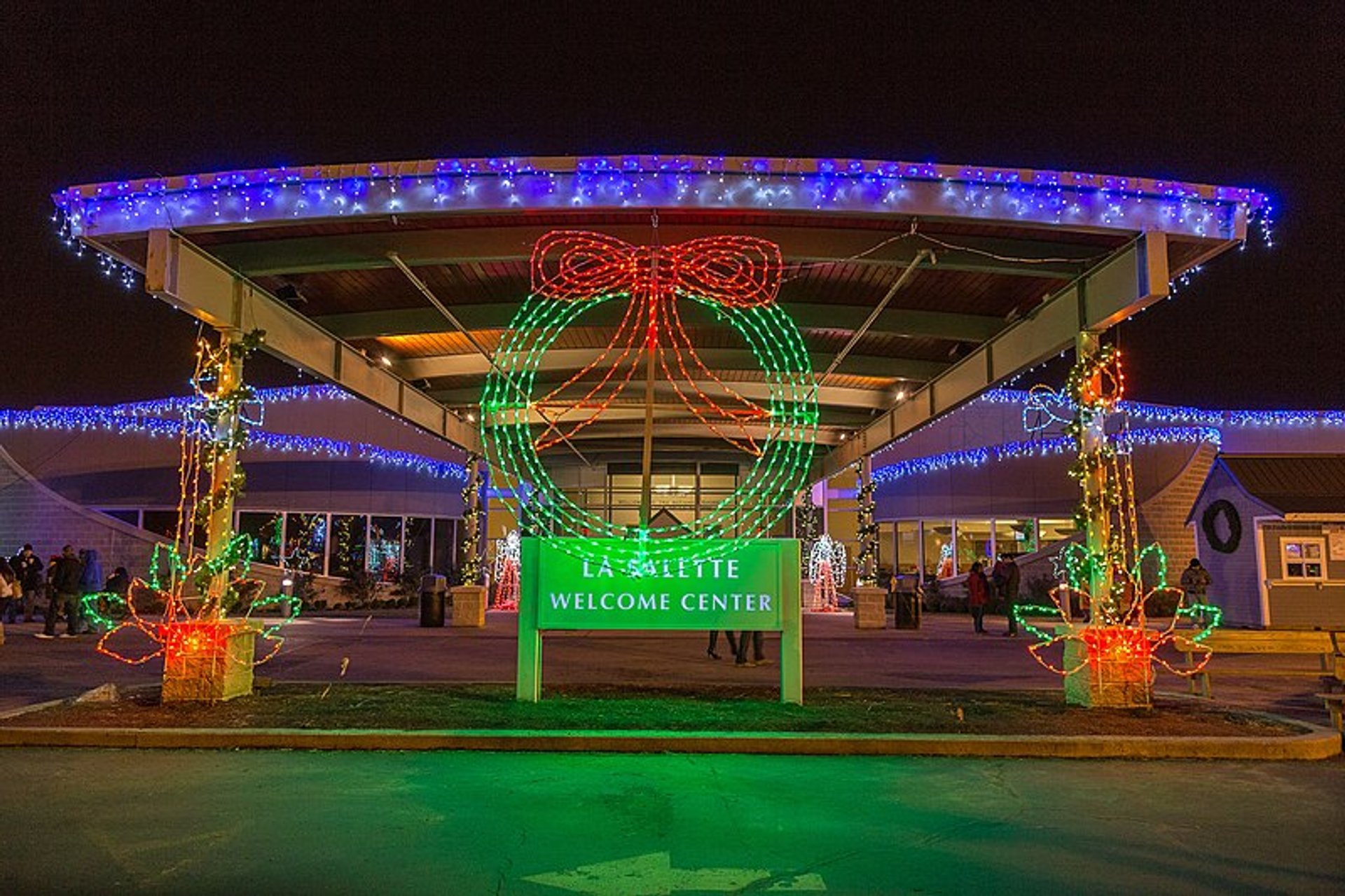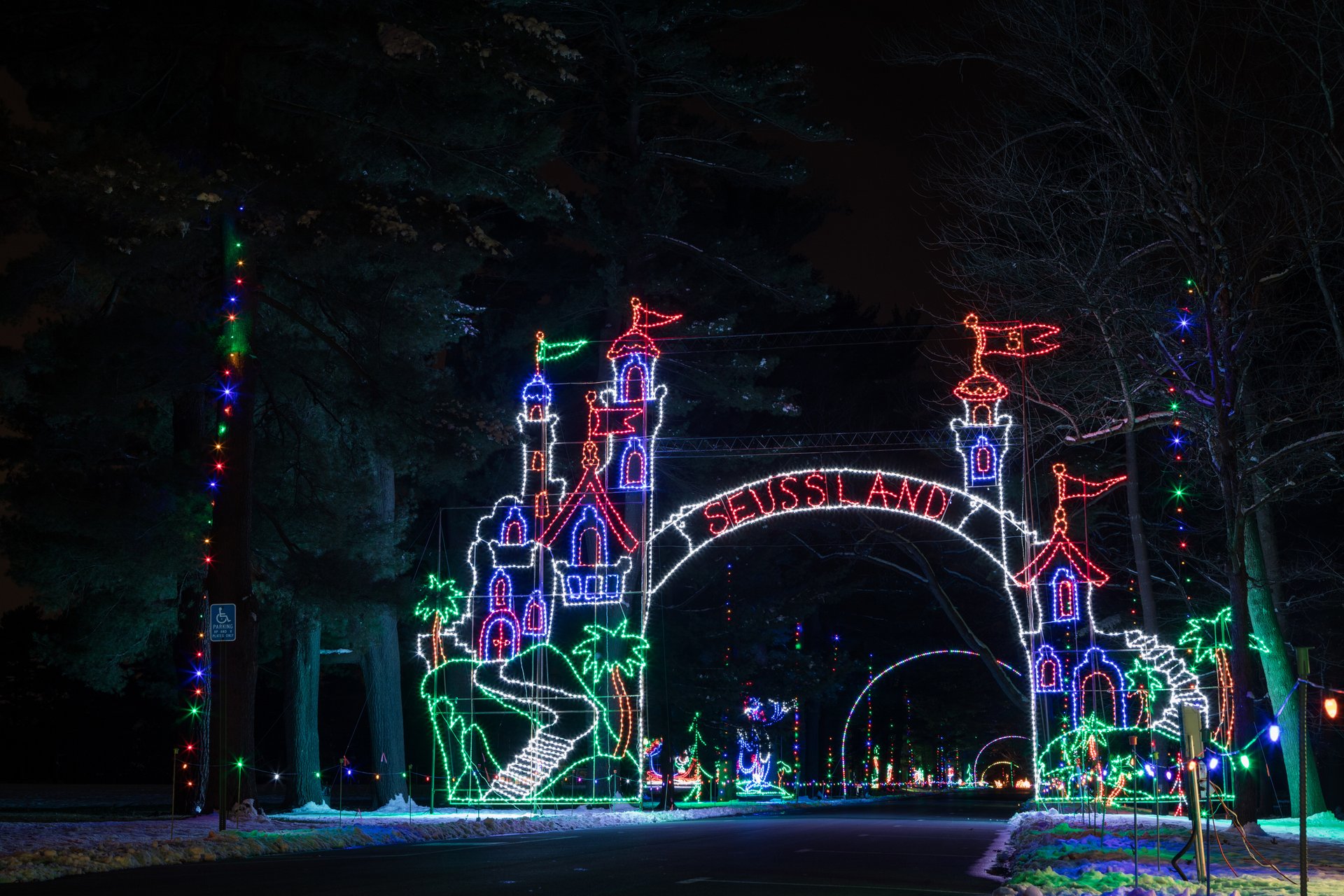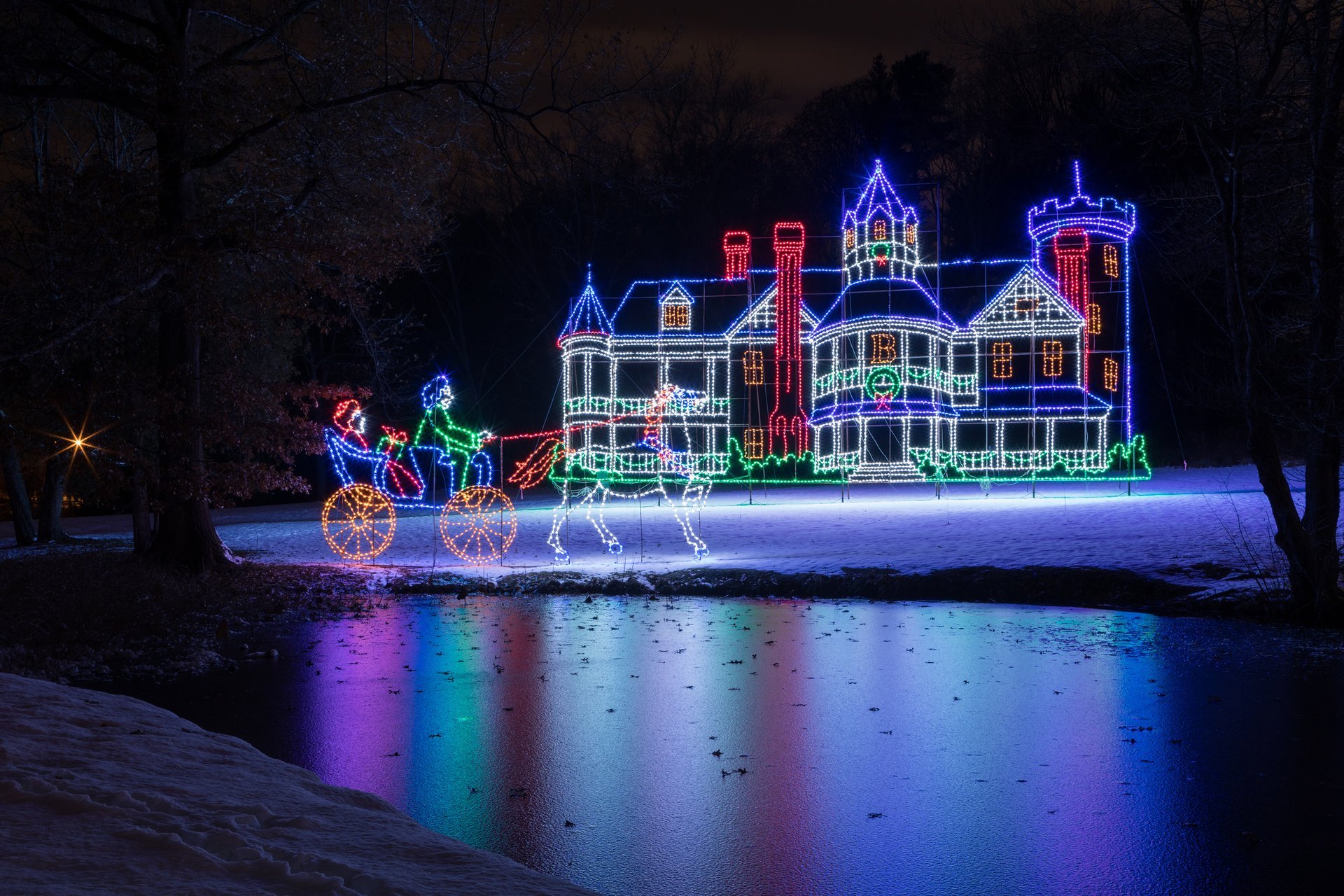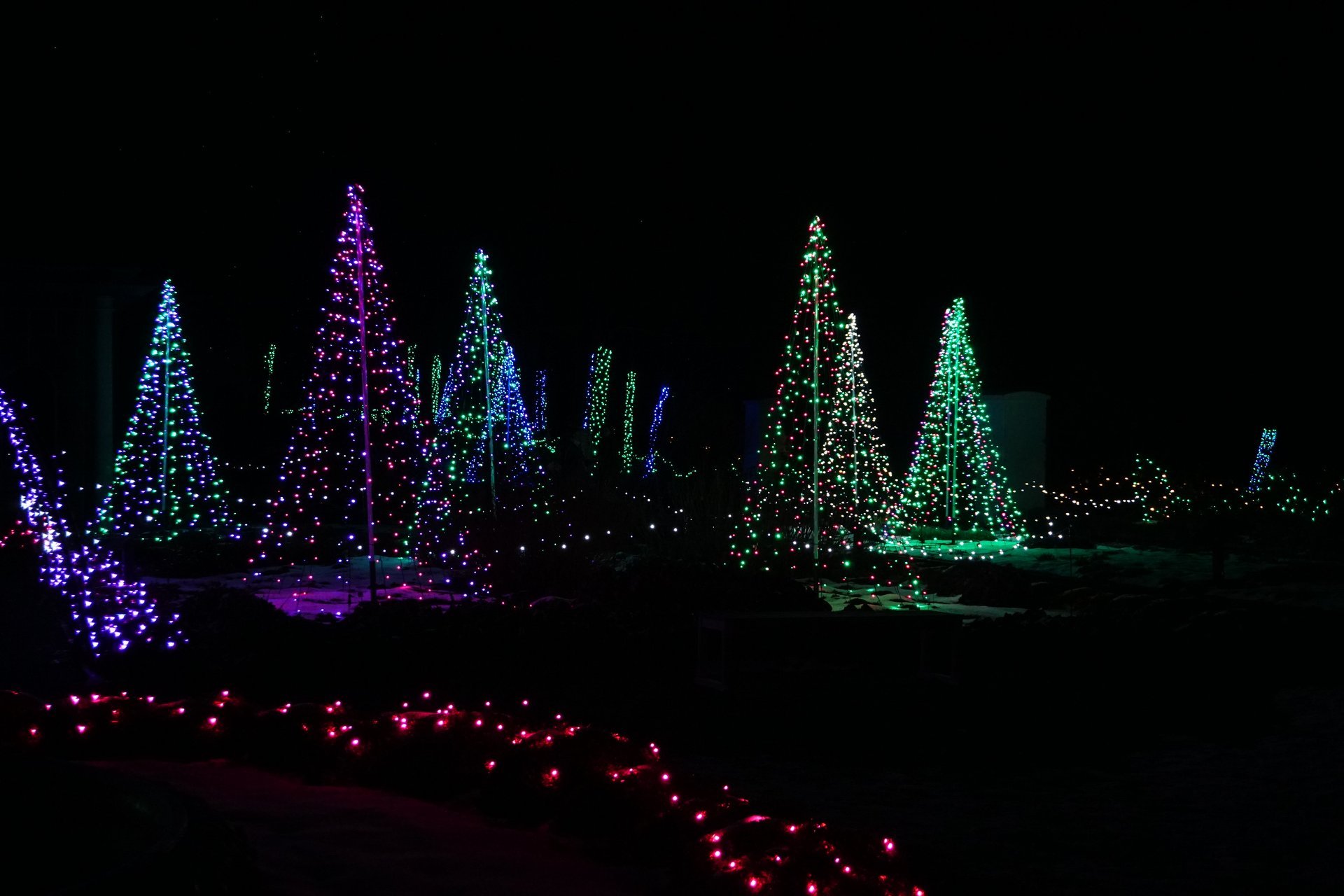 Tower Hill Botanic Garden
Vedi alloggi nelle vicinanze
La Nuova Inghilterra ha il tempo perfetto di Natale e alcuni magnifici esibizioni di vacanza da godere durante il periodo più gioioso dell'anno. Il Massachusetts ospita alcuni dei più grandi display luminosi del paese. Boston, Springfield, Boylston e altre città dello Stato hanno messo le loro migliori e più scintillanti decorazioni per la stagione.
Blink! a Faneuil Hall Marketplace, Boston (3 dicembre 2022–1 gennaio 2023)
Faneuil Hall Marketplace a Boston ha la tradizione natalizia annuale di ospitare il più grande albero di Natale nel nord-est. Un magnifico abete (26 m) di 85 piedi è decorato con centinaia di luci scintillanti sincronizzate alla musica. Ci sono spettacoli, spettacoli e altri intrattenimento per i visitatori. Lo spettacolo di luce utilizza più di 350.000 luci a LED per mostrare lo skyline di Boston. Blink! è un'autentica esperienza natalizia in Nuova Inghilterra e il must-see spettacolo di vacanza per tutte le età. Che grande evento gratuito nel cuore di Boston!
ZooLights allo Stone Zoo, Stoneham (18 novembre 2022–8 gennaio 2023)
Ogni inverno Stone Zoo a Stoneham, Massachusetts, attrae migliaia di visitatori con il suo festival ZooLights. Guarda spettacolari sentieri rivestiti di alberi illuminati da migliaia di luci scintillanti. Vedrete orsi neri, un'aquila calva, volpi artiche, renne e lynx canadese. Riscaldatevi presso la fossa del fuoco e fate qualche sňmore per un'esperienza invernale perfetta. I bambini possono fare una visita al Castello di Santaòs o andare su un safari in mattoni macchiando oltre quaranta sculture animali a grandezza naturale realizzate con milioni di mattoni LEGO colorati. Il più grande è un elefante fatto di oltre 270.000 mattoni! Stone Zoo è solo circa 15-20 minuti in auto da Boston.
La Salette Christmas Festival of Lights, Attleboro (24 novembre 2022–1 gennaio 2023)
La Salette Christmas Festival of Lights al Attleboro, Massachusetts, si svolge ogni anno da fine novembre a inizio gennaio. Dalle 17.00 alle 21.00 i visitatori possono vedere l'incredibile illuminazione con 300.000 luci su circa 10 c.a. (4 ha). Altre attrazioni turistiche includono il Museo Internazionale Creche con centinaia di creche, la Creche Outdoor di Betlemme con una vera fiamma da Betlemme (Israele), Messe di vacanza, concerti, e vari artisti. L'ingresso è gratuito, ma le donazioni sono apprezzate.
Bright Nights a Forest Park, Springfield (23 novembre 2022–1 gennaio 2023)
Una grande esperienza di illuminazione del Nord-Est, Bright Nights at Forest Park si tiene a Springfield, Massachusetts, dal 1995. Nel corso degli anni, più di 5 milioni di visitatori hanno visitato il parco durante il periodo di Natale. Questo display di luce è stato nominato uno dei Top 100 Attrazioni in Nord America dall'American Bus Association sette volte. Passeggiate attraverso il meraviglioso giardino invernale, Kwanzaa, Jurassic World e Everett Barney Mansion. I bambini amano Toy Land, con i giocattoli e i giochi iconici di Milton Bradley e Hasbro. Meravigliatevi con gli iconici display a LED come la Bandiera Americana, la Terra Never, lo Spirito della Stagione, la Terra Seuss, il Villaggio Vittoriano, il Tunnel Blizzard e le Giant Poinsettia Candles.
Night Lights a Tower Hill Botanic Garden, Boylston (25 novembre–31 dicembre 2022)
The Tower Hill Botanic Garden di Boylston, a circa 20 minuti di auto da Worcester, celebra la stagione natalizia accendendo migliaia di luci durante le luci notturne (prima del 2018 — Inverno Reimagine). Circa 15 ettari (6 ettari) dei giardini sono coperti da spettacoli affascinanti che celebrano l'inverno, la notte e la natura. I visitatori sono offerti bevande stagionali e divertenti foto ops. Fate una passeggiata nel bosco e creare alcuni ricordi di vacanza con la vostra famiglia e gli amici.
Trova hotel e airbnb vicino a Luci di Natale (Mappa)