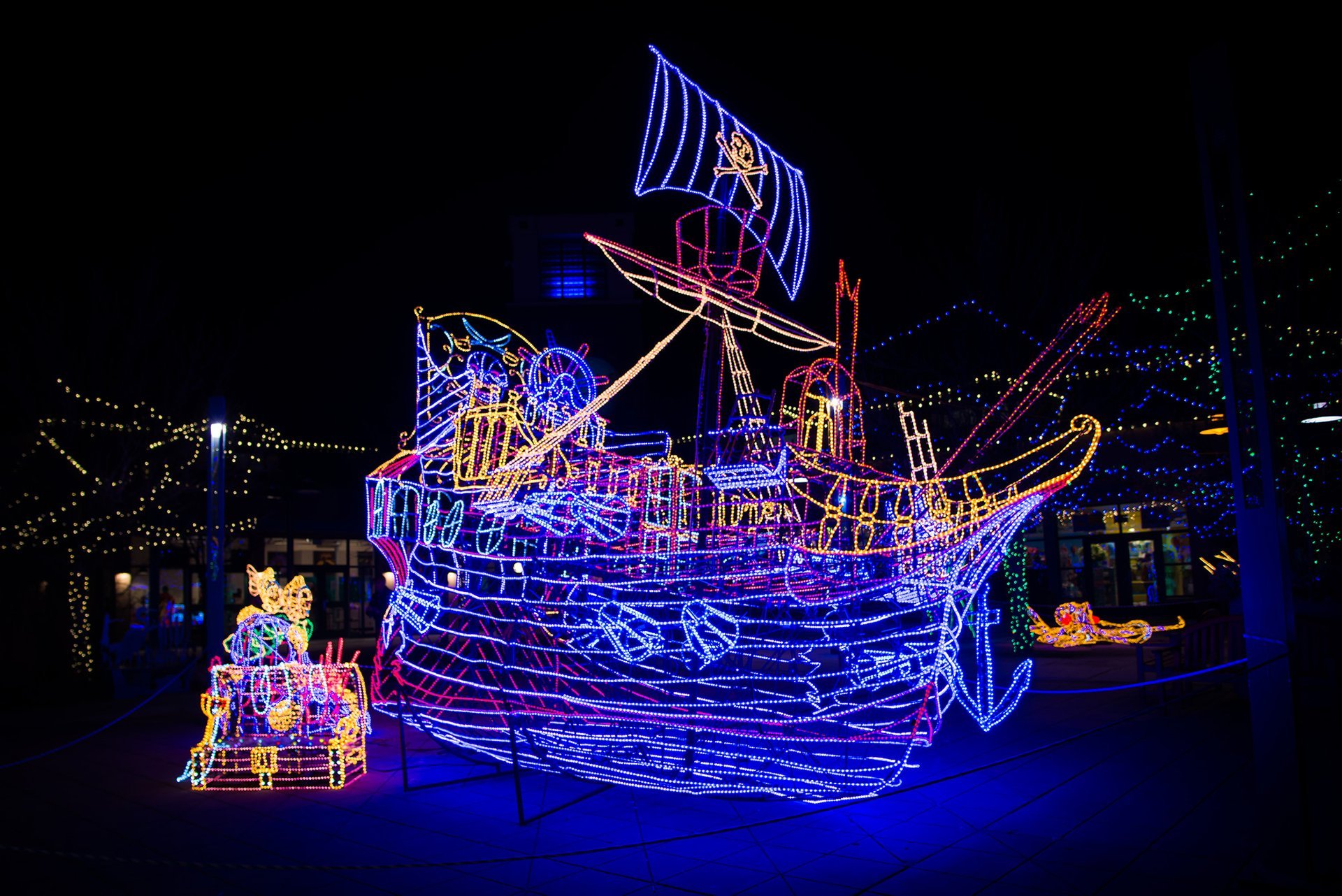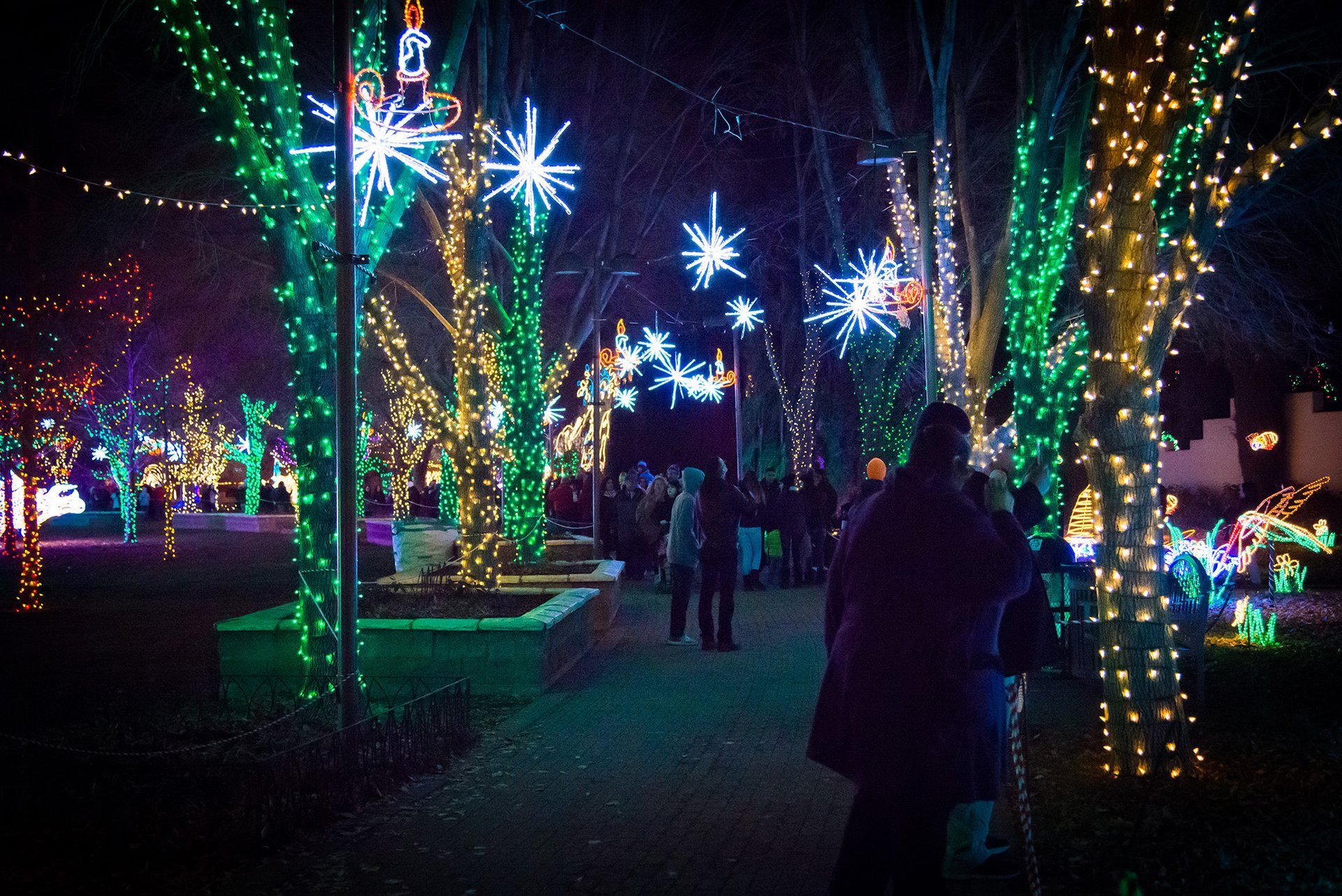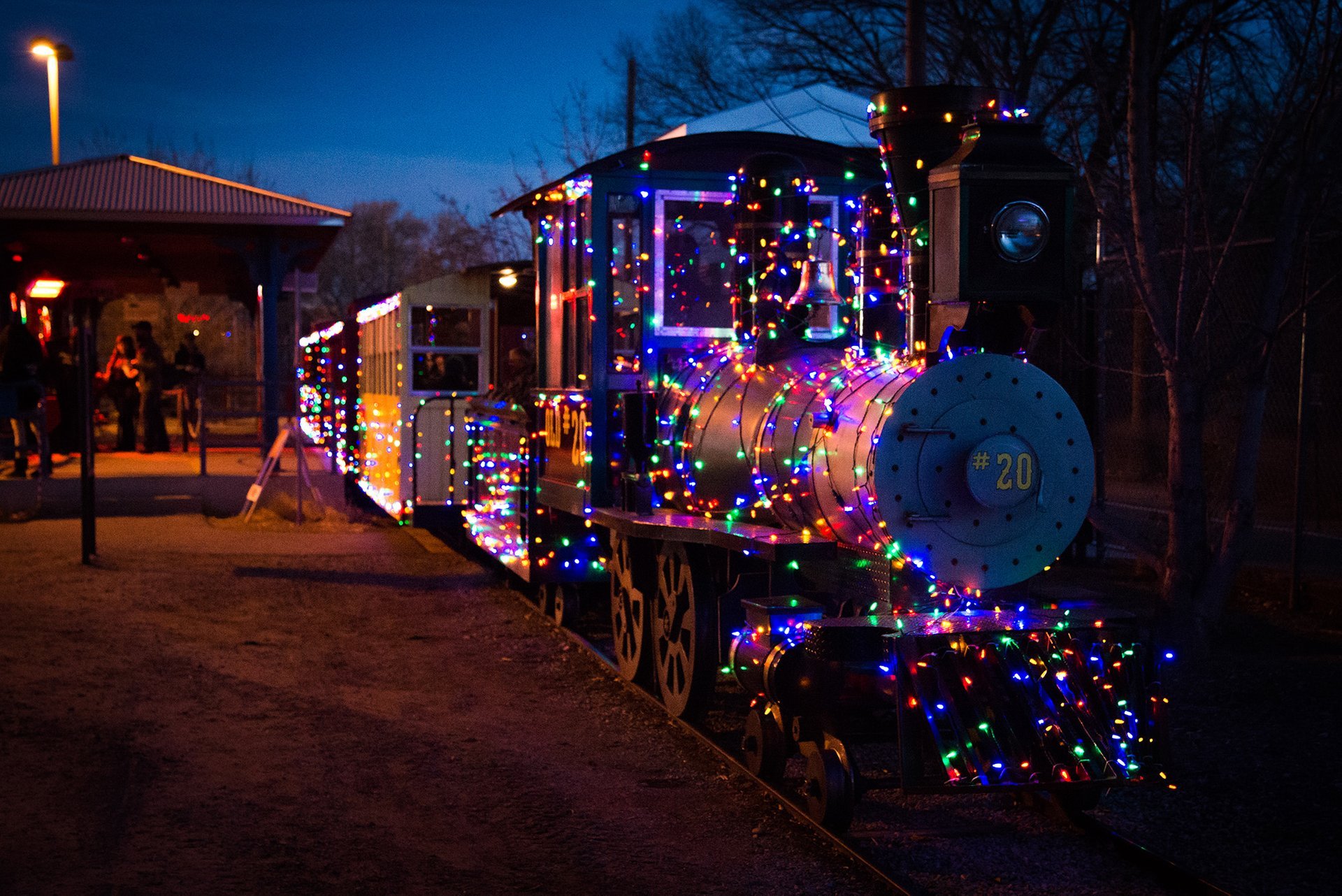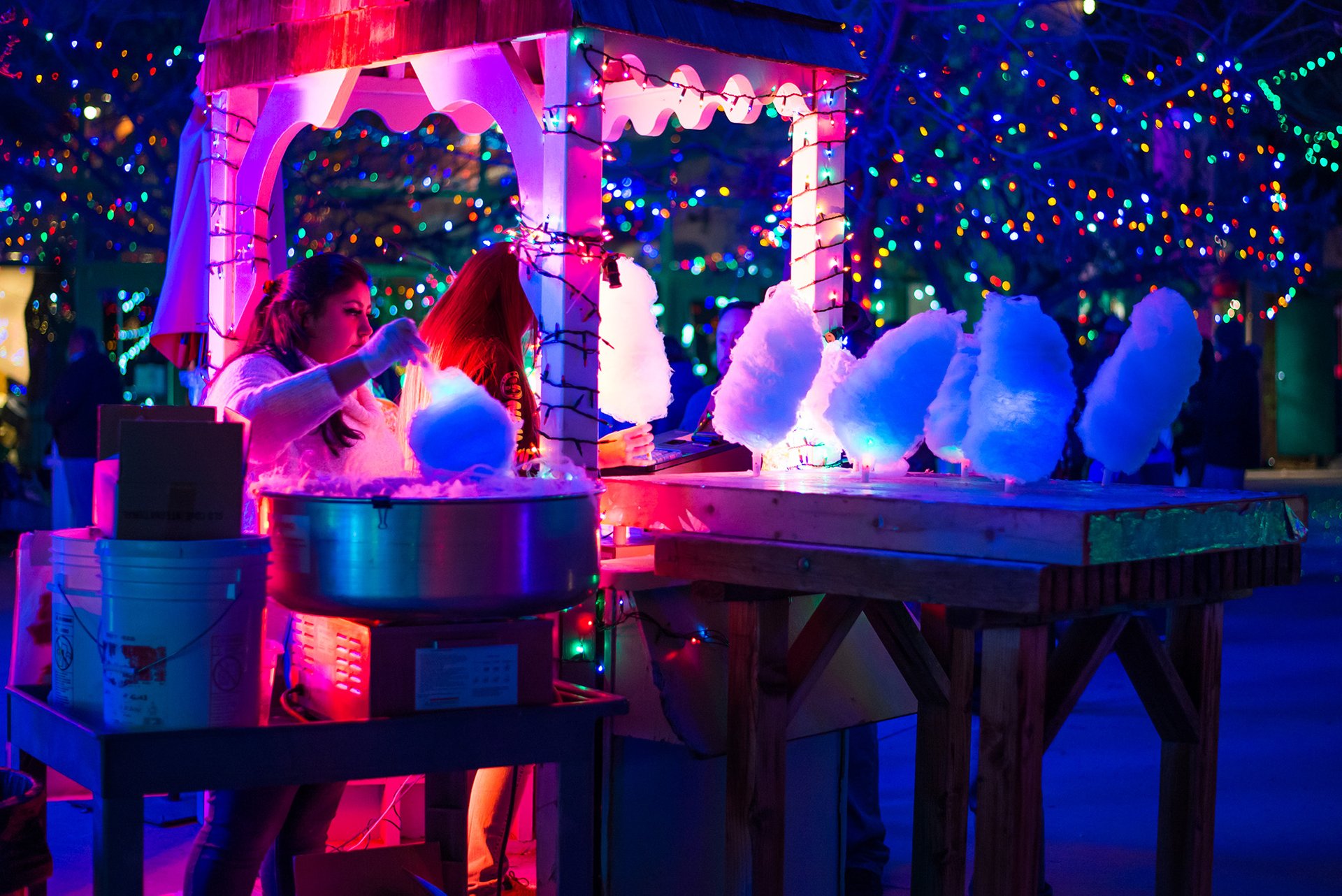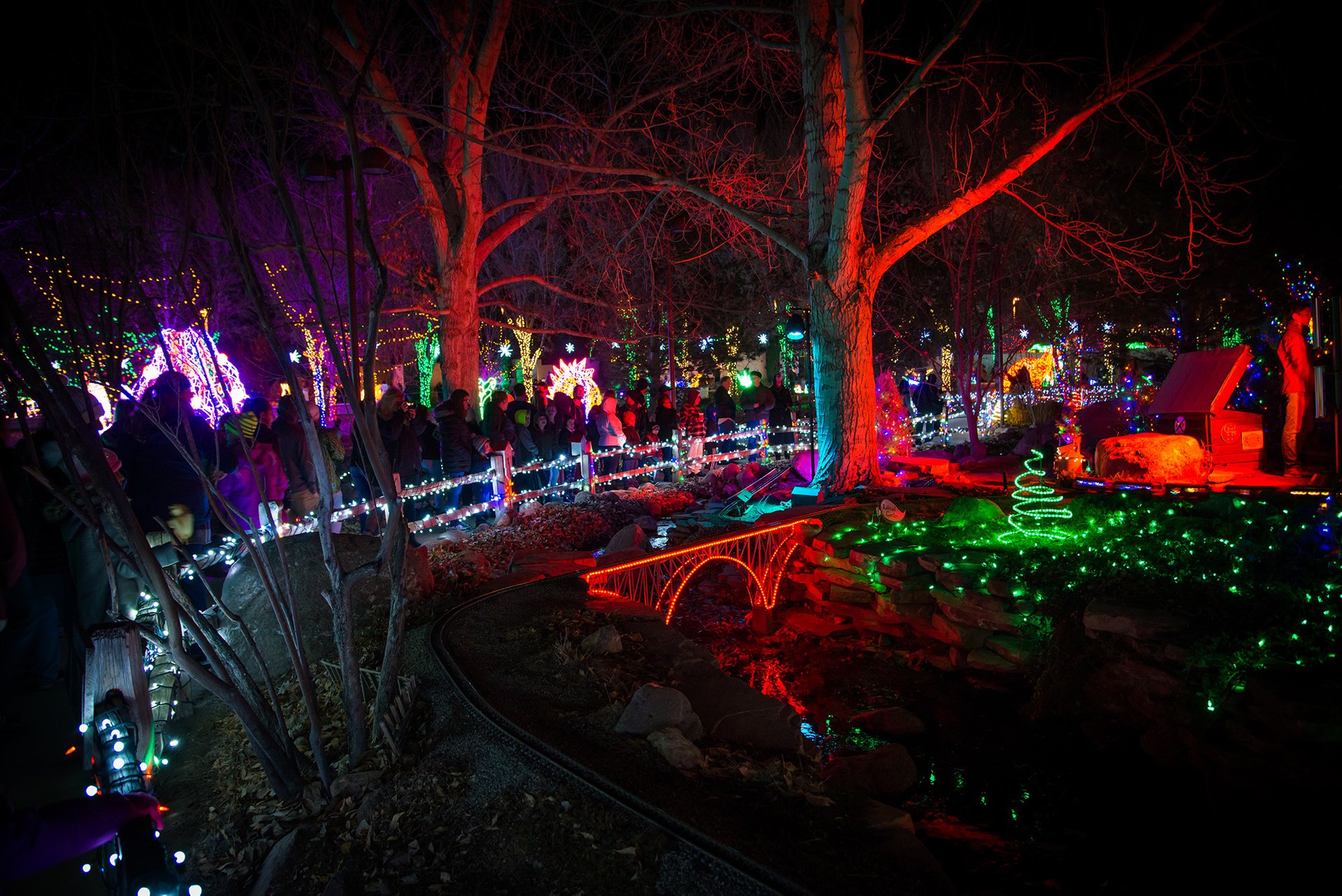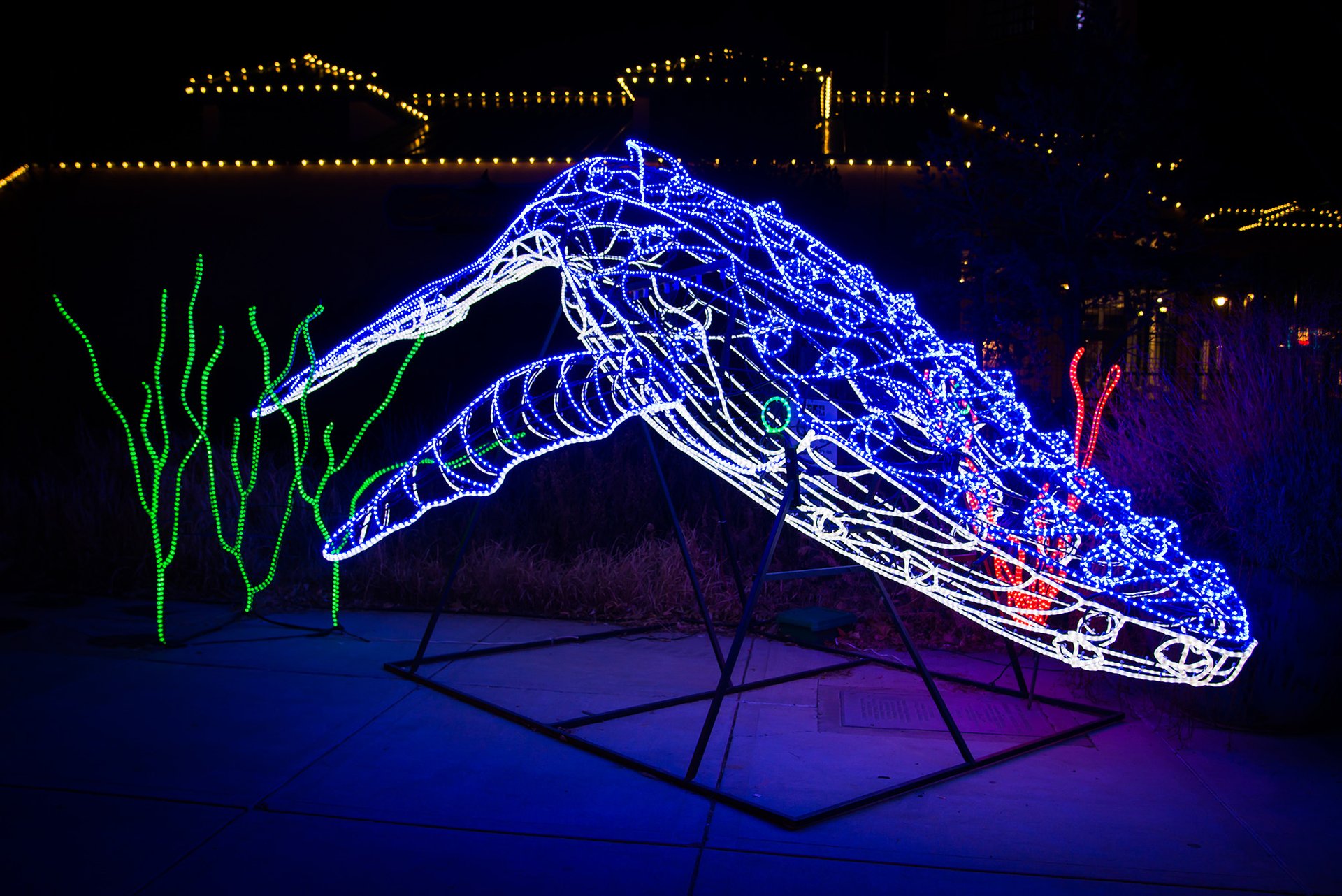 River of Lights è un'esposizione annuale di luce per le vacanze presso l'ABQ BioPark Botanic Garden di Albuquerque, New Mexico. I visitatori sono incantati da una magica passeggiata attraverso il Giardino Botanico tra circa 600 sculture e display luminosi intricatamente progettati. Non c'è modo migliore per entrare nello spirito natalizio che passeggiare per i vicoli circondati da milioni di luci scintillanti.
I bambini potranno fare un giro su Polar Bear Express, un'esperienza notturna a bordo del Rio Line Train. Vivete il festoso splendore di milioni di luci e incontrate Babbo Natale alla fine del vostro viaggio. Altre attrazioni includono Holiday Nature Crafts nell'edificio Education, G-Scale Model Railroad che dispone di treni speciali per le vacanze. L'ora magica è disponibile dalle 17.00 alle 18.00, quando solo 400 ospiti esclusivi hanno la possibilità di visitare e ammirare i display luminosi prima delle porte aperte ai titolari del biglietto d'ingresso generale.
River of Lights si è tenuta per la prima volta nel 1997 e ha attirato 32.000 visitatori con solo 30 display di luce a noleggio di base. Ora, è cresciuto in Albuquerque numero uno destinazione di vacanza e la più grande luce di Natale nello stato, che attira circa 130.000 visitatori ogni anno. Organizzato dalla New Mexico BioPark Society, River of Lights è il suo principale evento annuale di raccolta fondi.
Per maggiori dettagli e gli ultimi aggiornamenti, si prega di consultare il sito ufficiale (vedi Risorse esterne sotto). Inoltre, dare un'occhiata alla mappa che suggerisce le migliori sistemazioni nelle vicinanze.
Trova hotel e airbnb vicino a River of Lights in Albuquerque (Mappa)