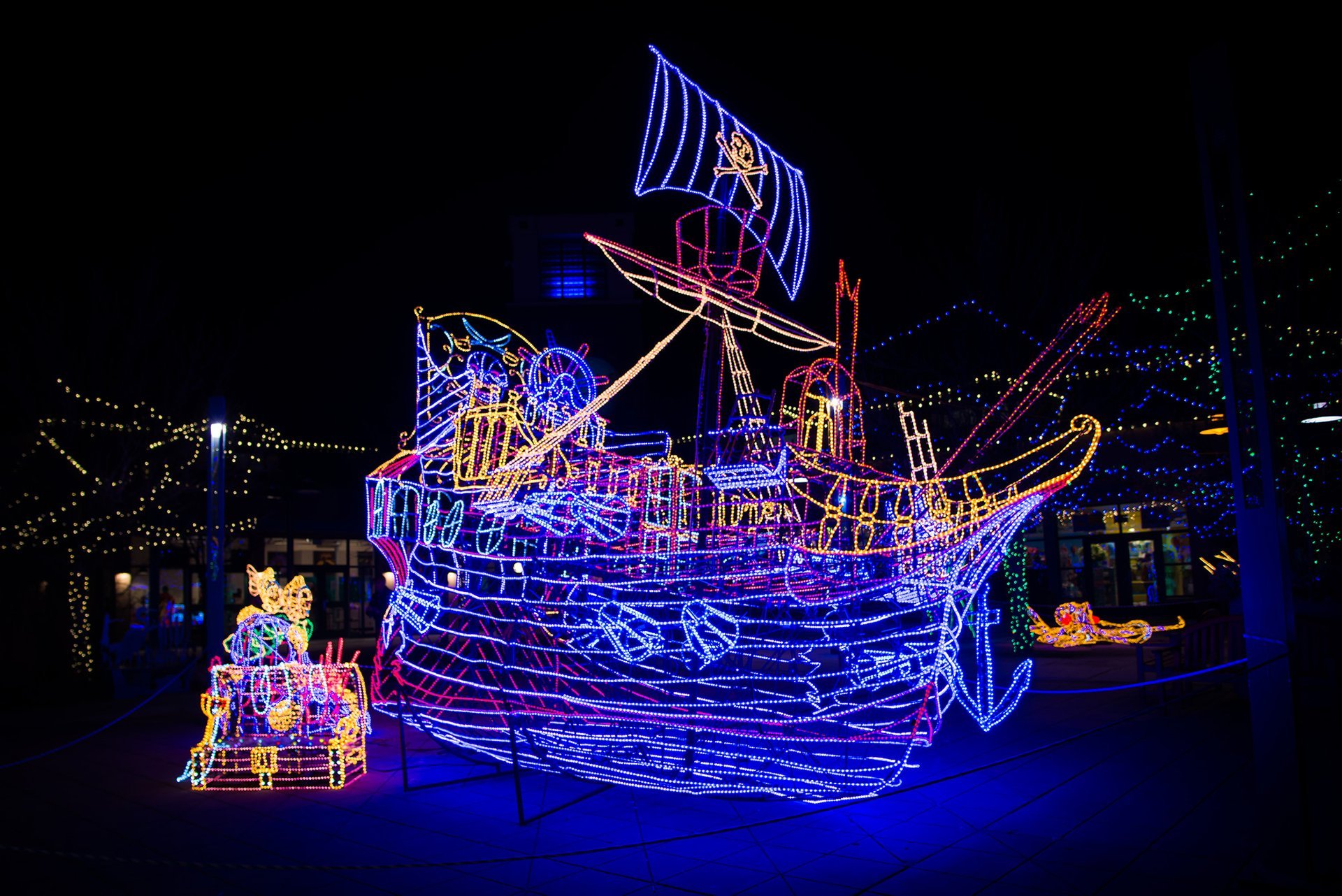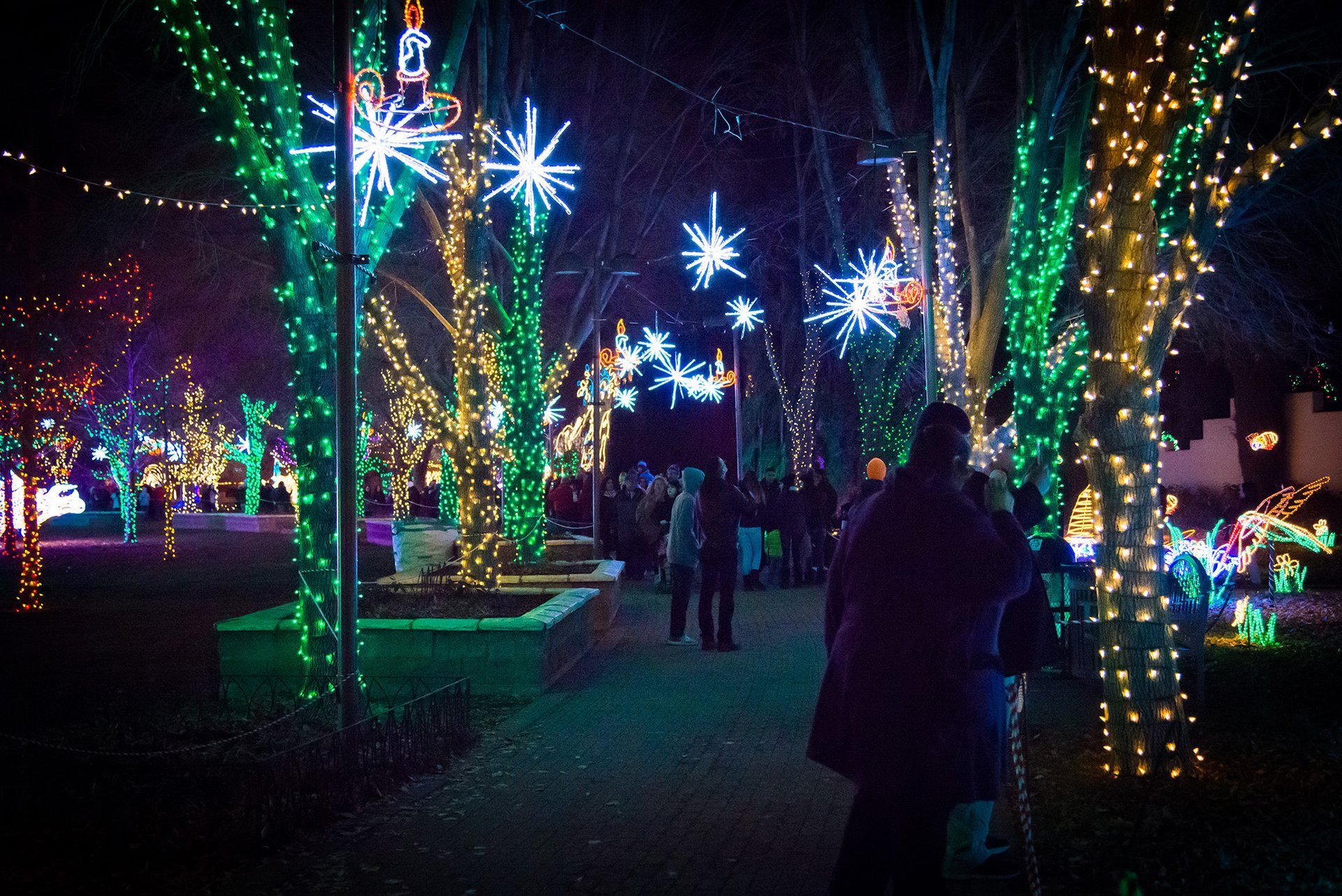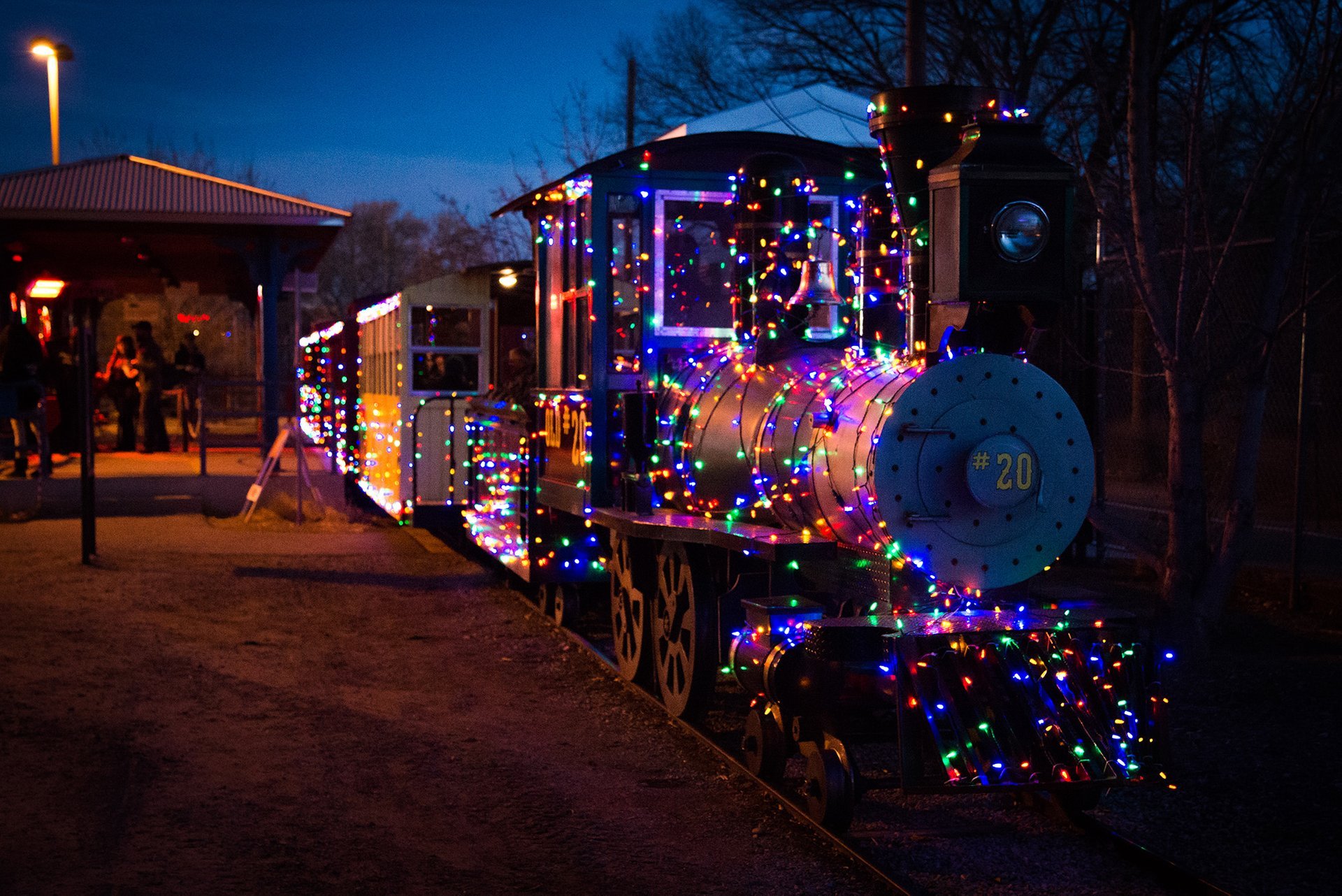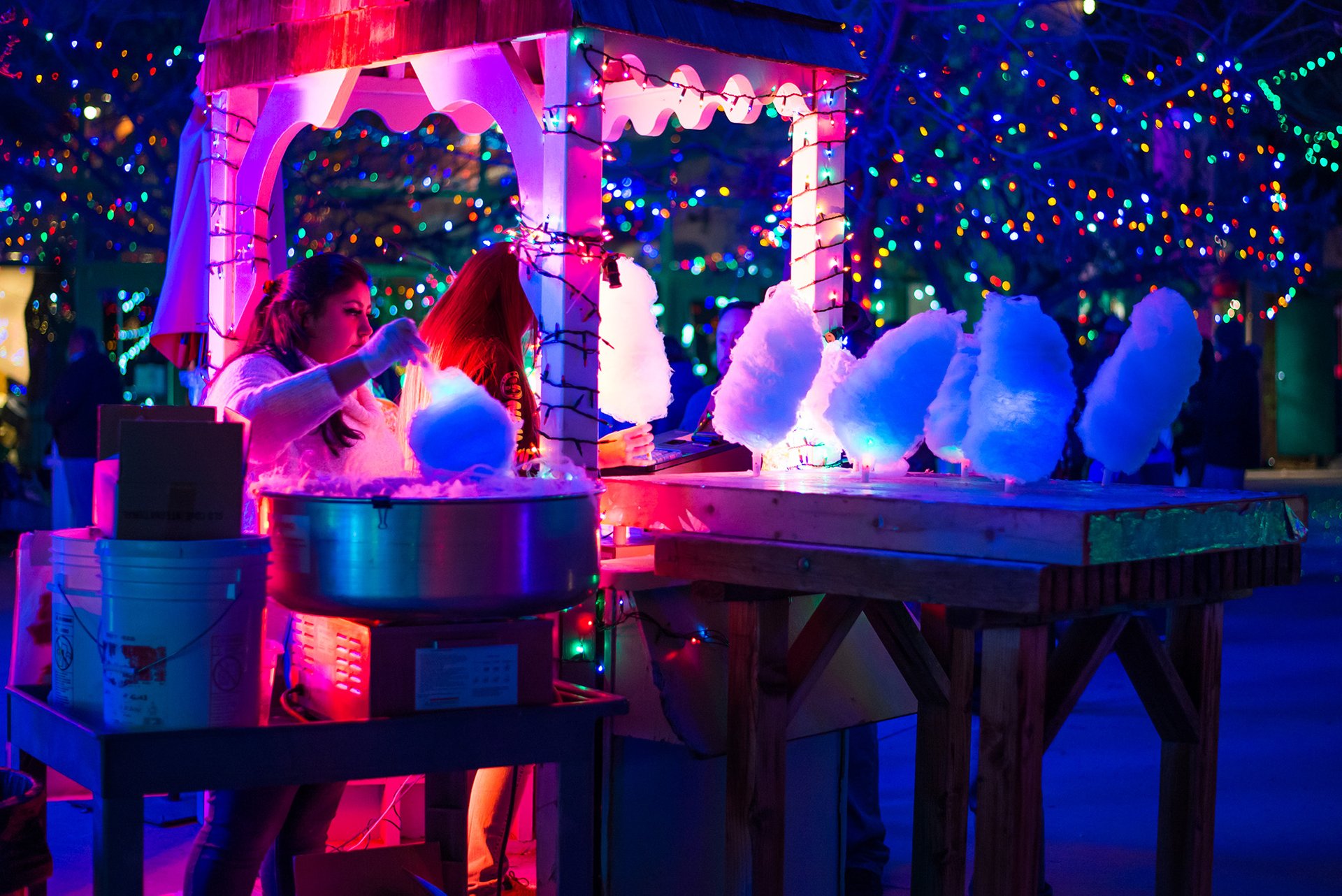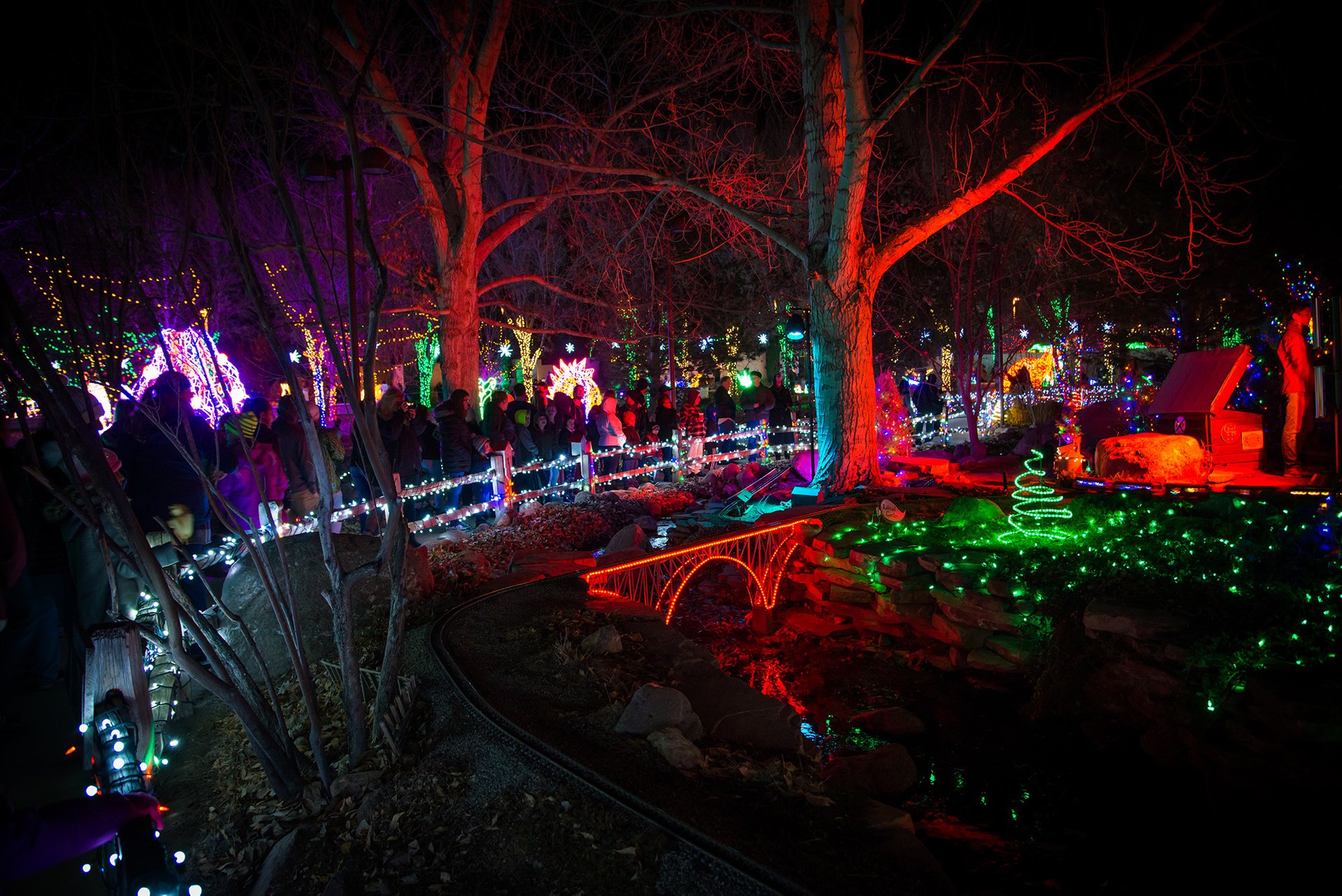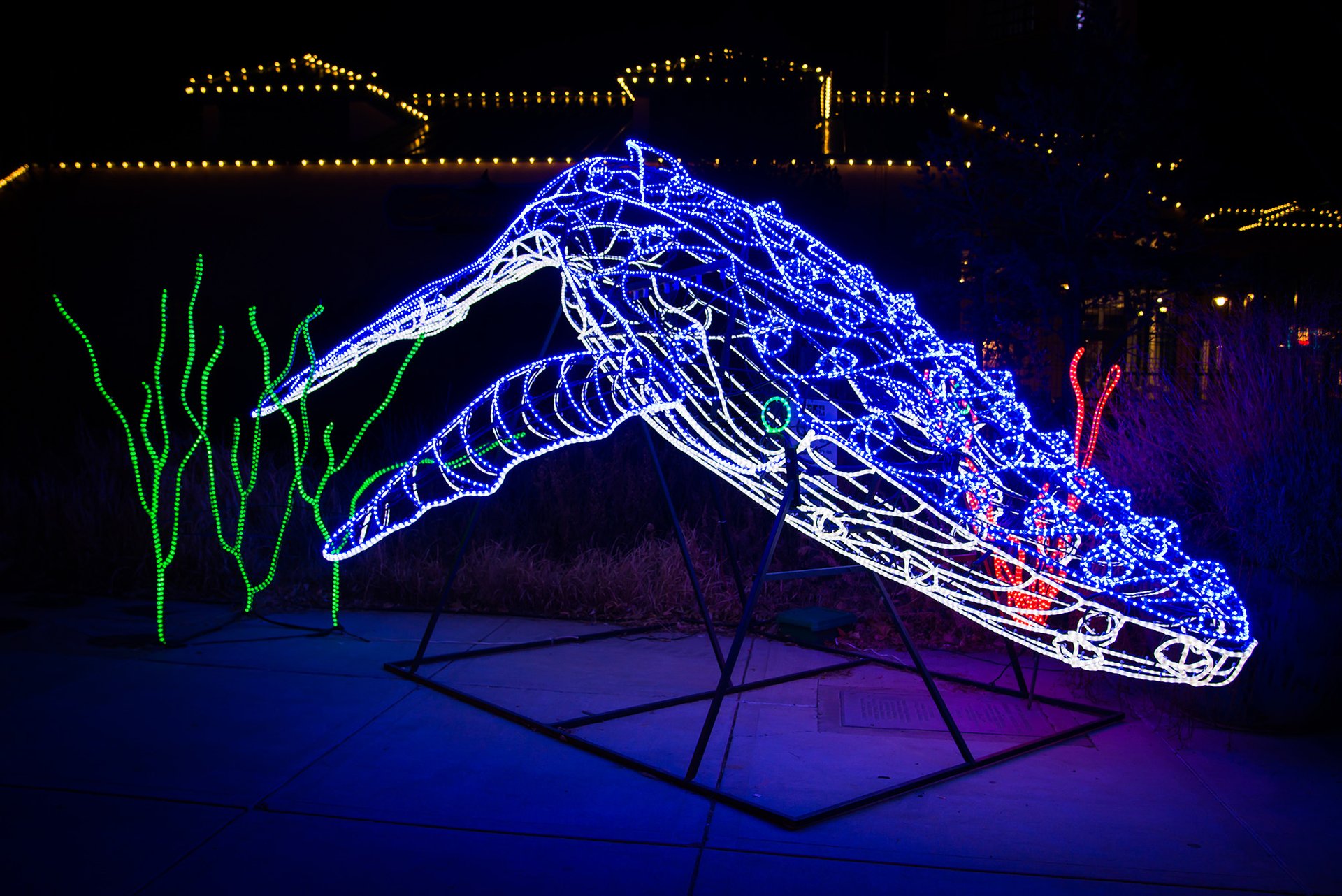 River of Lights is an annual holiday light display at ABQ BioPark Botanic Garden in Albuquerque, New Mexico. Visitors are enchanted by a magical walk through the Botanic Garden among about 600 intricately designed sculptures and light displays. There is no better way to get into the Christmas spirit than to stroll through the alleys surrounded by millions of twinkle lights.
Kids will enjoy a ride on Polar Bear Express, a fairytale-like nighttime experience aboard the Rio Line Train. Experience the festive glow of millions of lights and meet Santa at the end of your trip. Other attractions include Holiday Nature Crafts in the Education building, G-Scale Model Railroad that features special holiday trains. Magic hour is available from 5 to 6 p.m., when only 400 exclusive guests get the chance to tour and admire light displays before gates open to the general admission ticket holders.
River of Lights was first held in 1997 and attracted 32,000 visitors with just 30 basic rented light displays. Now, it has grown into Albuquerque's number one holiday destination and the biggest Christmas light display in the state, which draws about 130,000 visitors each year. Organized by the New Mexico BioPark Society, River of Lights is its top annual fundraising event.
For more details and the latest updates, please check with the official website (see External Resources below). Also, take a look at the map suggesting the best accommodations nearby.
Find hotels and airbnbs near River of Lights in Albuquerque (Map)