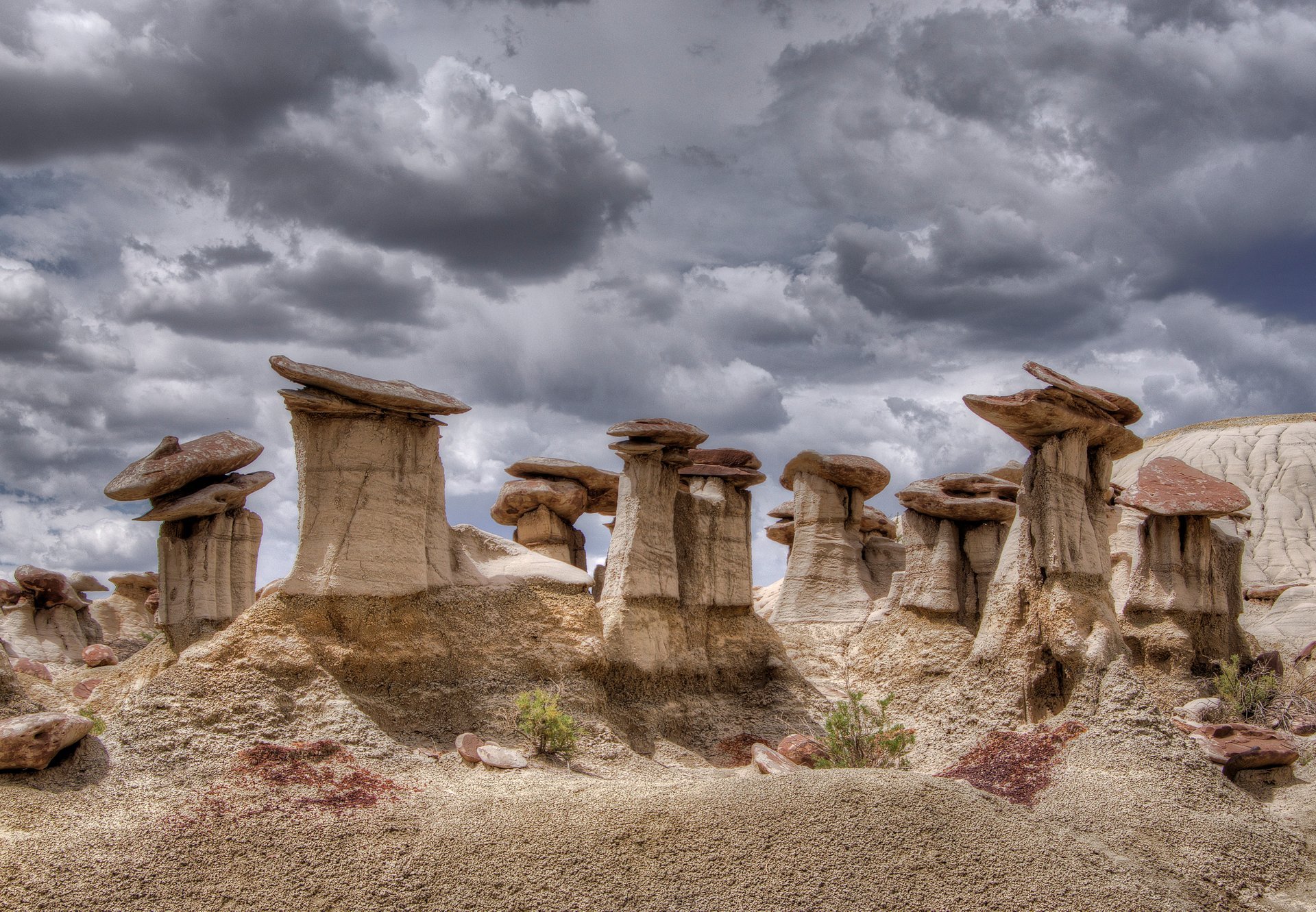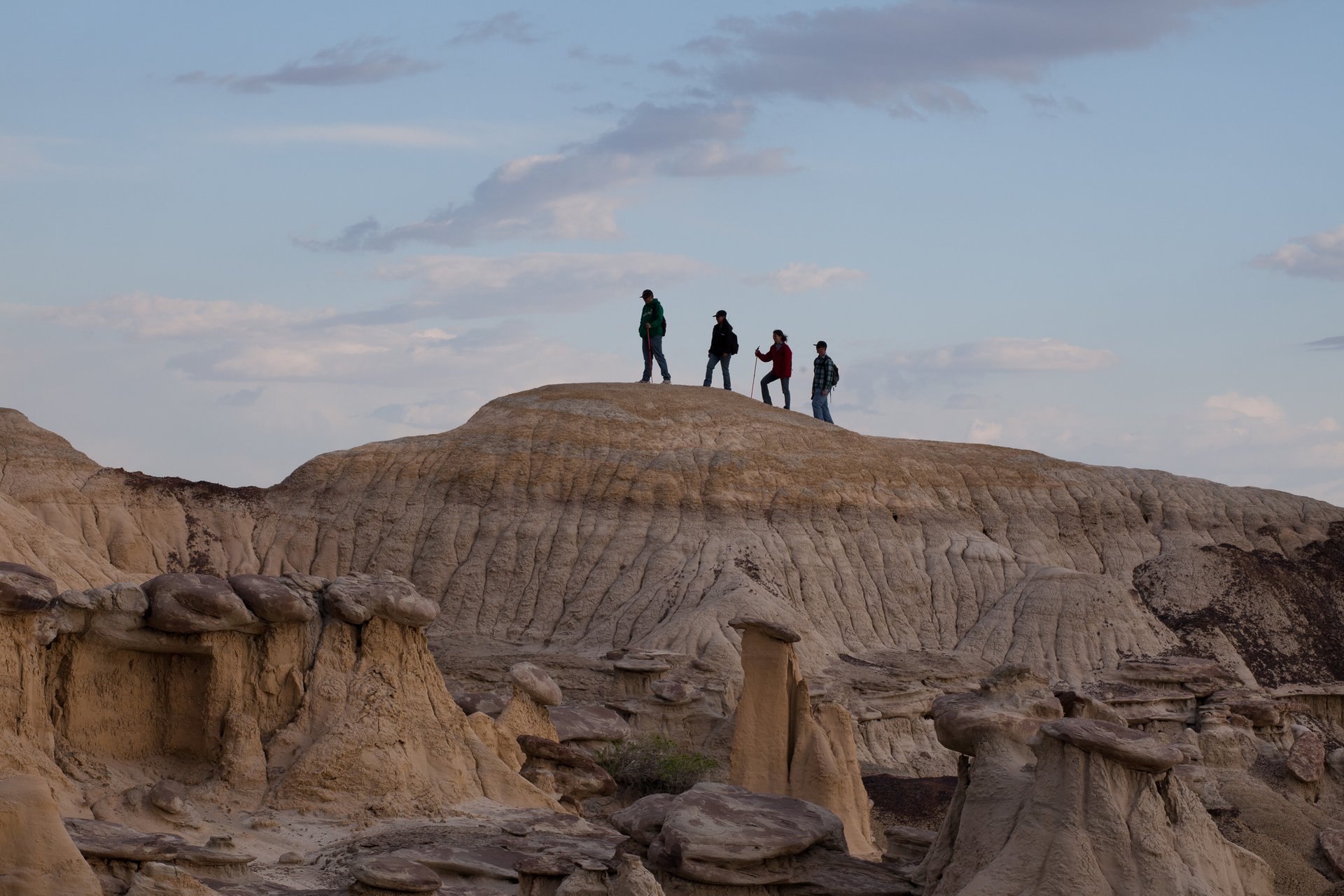 See accommodations nearby
Wind and water-carved clay hills of Ah-Shi-Sle-Pah were formed over the last 75 million years. Olive-colored cliffs, mushroom-shaped hoodoos, ancient fossils, and arches spread on a 6 mi (9.7 km) area. This route is perfect for those who like to travel off the beaten track.
Located in northwestern New Mexico, this wilderness study area is a destination for self-contained travelers. No shops, tourist centers, trail marking, or restrooms are available. Mobile service can also be weak. So prepare everything from food/water to sun protection and downloaded maps.
Although Ah-Shi-Sle-Pah is available all year round, every season has its challenges for the visitors. Winters at an elevation of 6,000 ft (1,828.8 m) can be cold, and hiding from the summer sun in an open area is impossible. While spring may bring dust storms, fall is guaranteed to be the most comfortable season for an enjoyable hike.
Find hotels and airbnbs near Ah-Shi-Sle-Pah Wilderness Study Area (Map)