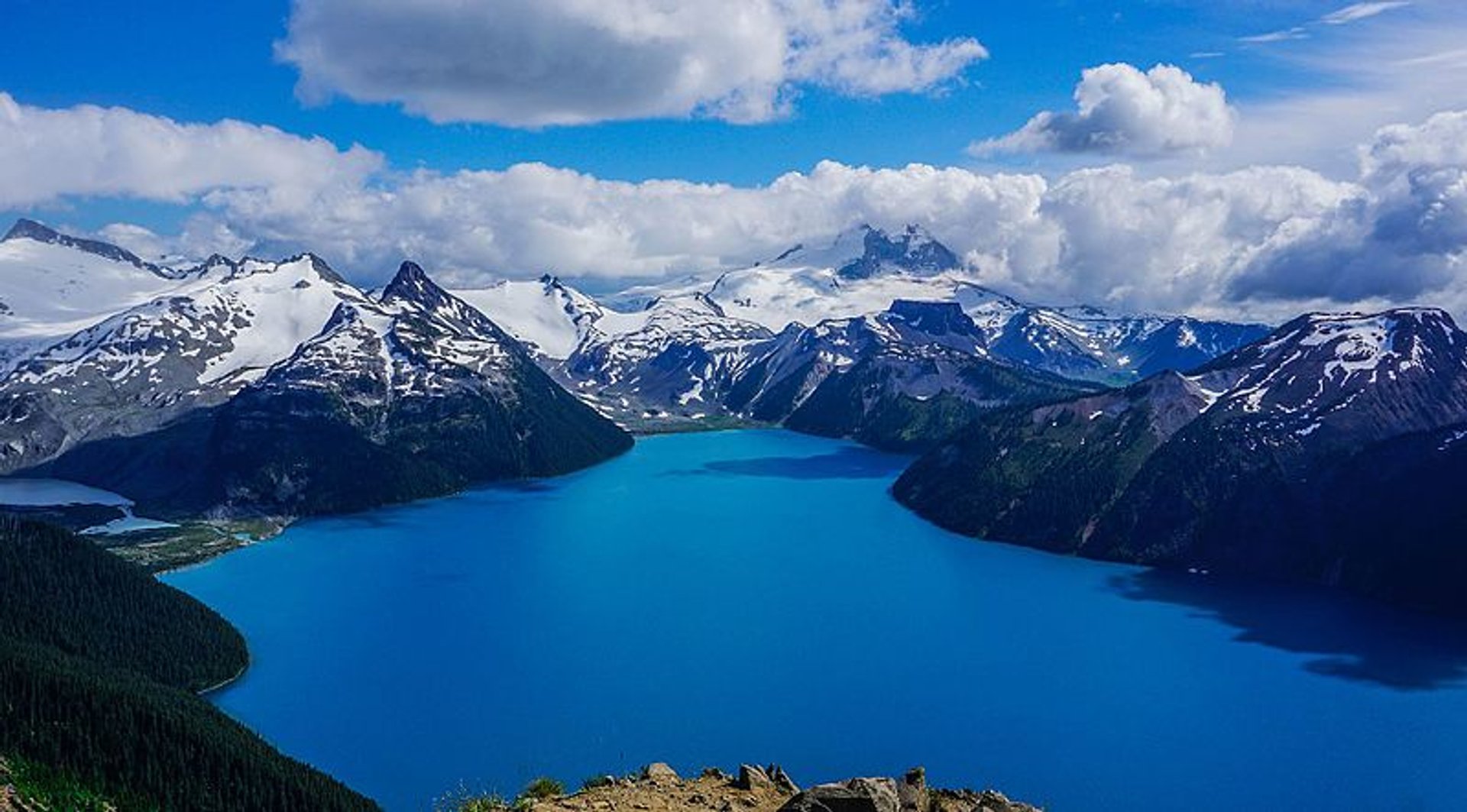 Garibaldi Lake from Panorama Ridge
See accommodations nearby
Panorama Ridge, located in Garibaldi Provincial Park, is one of the most scenic hiking destinations around Vancouver. Starting near the towns of Squamish and Whistler, British Columbia, Panorama Ridge Trail features lush red cedar and Douglas fir forests, Alpine meadows covered with blooming wildflower, incredible glaciers, and mountain peaks. The best time for this hike is between July and October when the trail is clear of snow.
With the elevation of 2,133 m (6,998 ft), the summit of Panorama Ridge offers an outlook of Mt. Garibaldi, Mt. Price, Black Tusk, The Table and other wonders. A 12-km (7.5 mi) hike can be completed in five-six hours or in two days. The area has several beautiful campgrounds, like the one at Garibaldi Lake or Taylor Meadows.
The first part of the hike lies in the forest. After passing the Taylor Meadows and Garibaldi Lake campgrounds, you'll get to an excellent outlook on Black Tusk Peak and Helm Lake. After marveling, the wildflowers at the meadows turn right up to Panorama Ridge. Enjoy the views of Garibaldi Lake and numerous mountains all around you.
Find hotels and airbnbs near Panorama Ridge Hike (Map)