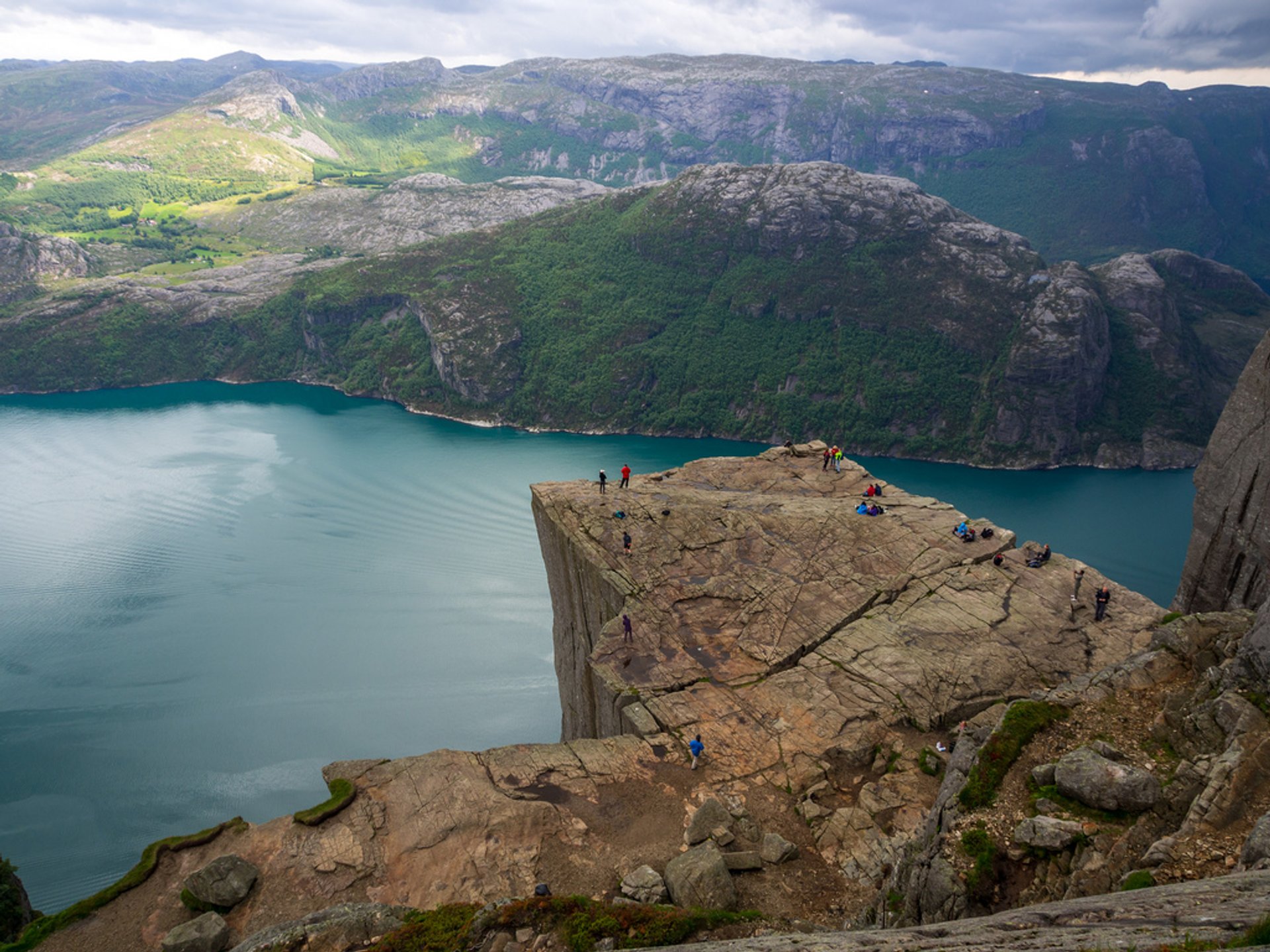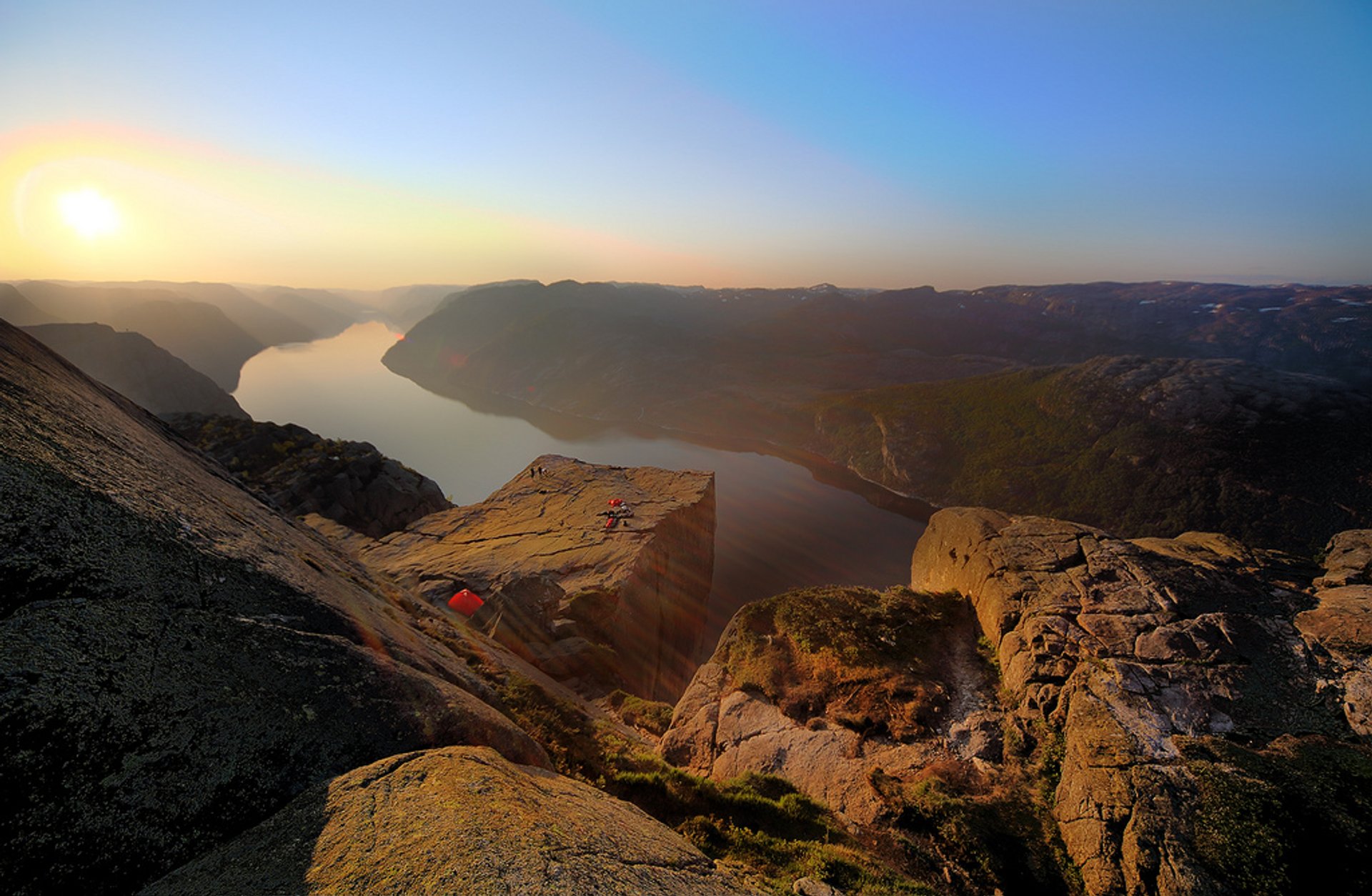 ©
Wesley & Brandon Rosenblum
After the exhaustive hike 600 m up the Preikestolen or Pulpit Rock, you will be rewarded with the astonishing view on Lysefjord that opens in front of you from the relatively flat plateau. As you come up to the edge, you are likely to find yourself at a loss for words at the sight of such a natural beauty. The hike takes about 1.5–2 hours upwards and 1-1.5 hours downhill.
The months between April and September provide all the necessary conditions to successfully reach the top of the Pulpit Rock, whereas the time between October and March is known as the low season due to short days and slippery ground.
Besides the snow condition, seasonality of visit to the Preikestolen is shaped by the bus services. As the most convenient way to get to the hiking trail is to catch a ferry from Stavanger to Tau and then a bus to the Preikestolen parking, tourists are heavily dependent on a bus from the ferry to the start point. Buses usually run between April and early October. However, once a tunnel between Stavanger and Solbakk is completed, there might be some changes in the logistics.
In terms of popularity, we recommend hiking to the Pulpit rock before it gets too crowded (April-May), as the hike isn't as pleasant and you will have to wait for too long to get a perfect picture without dozens of other visitors. Another good tactic to avoid crowds is to stay overnight in the camping grounds and hike up the mountains in the early morning.
Find hotels and airbnbs near Hike to Preikestolen (Pulpit Rock) (Map)