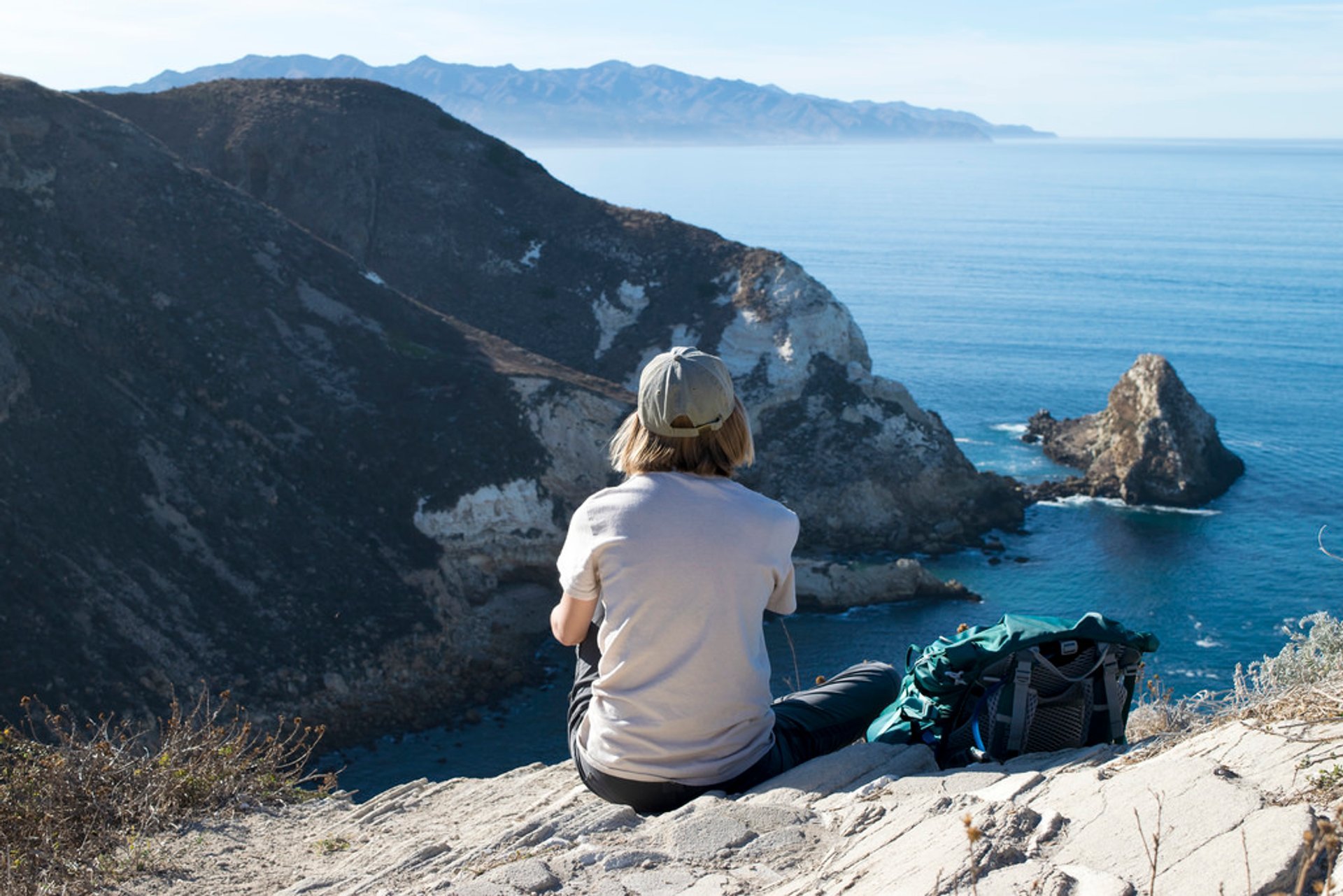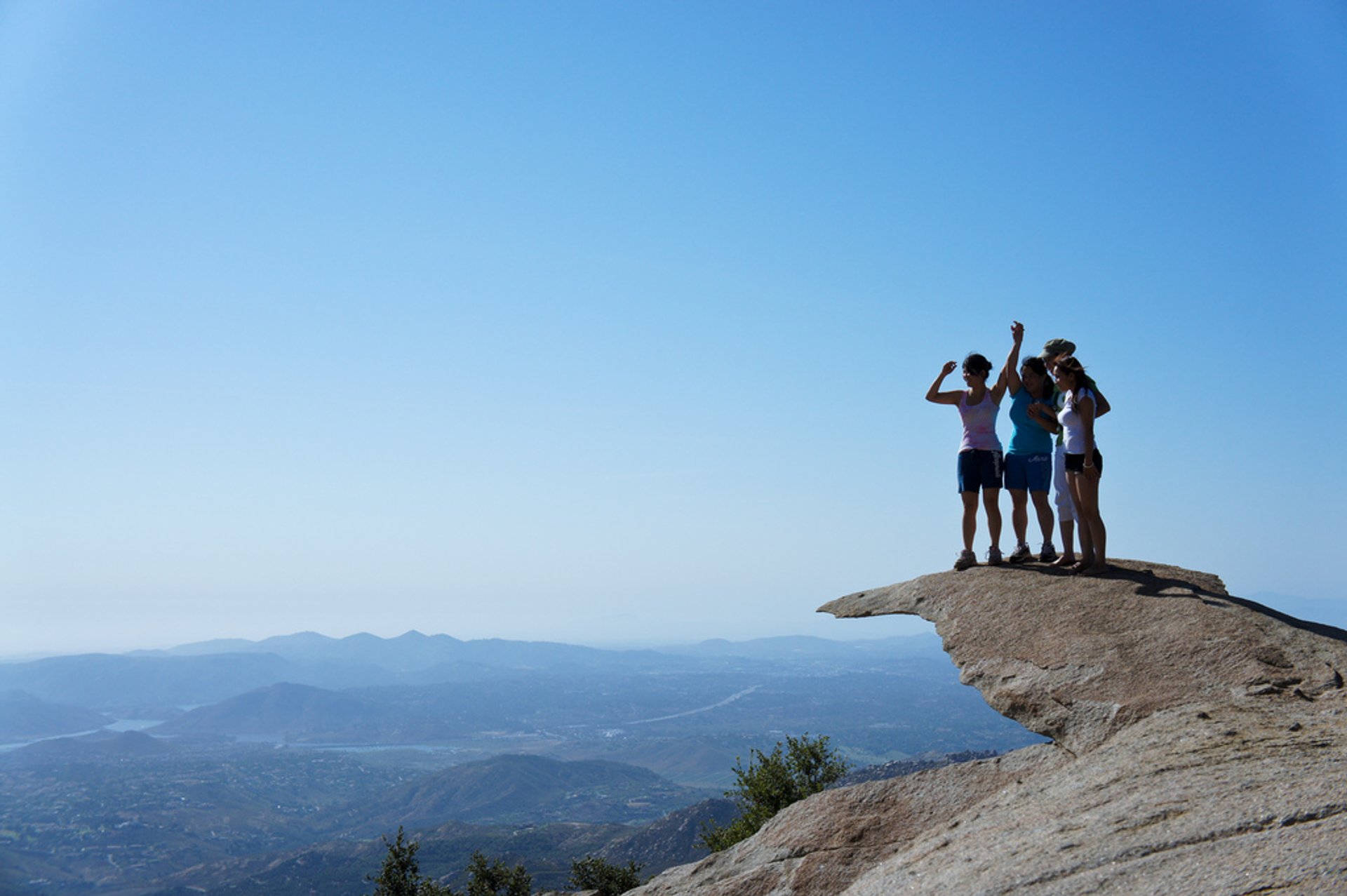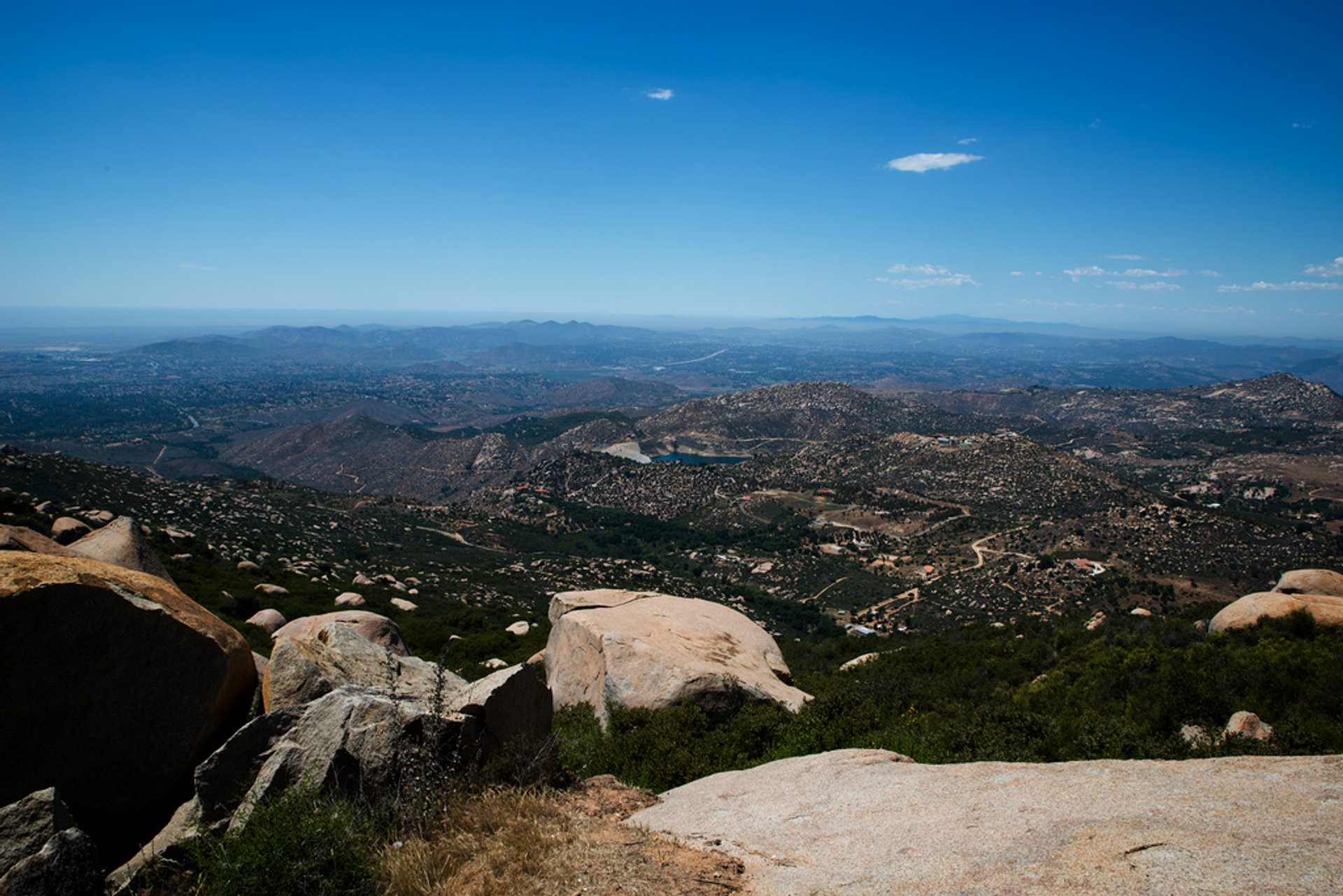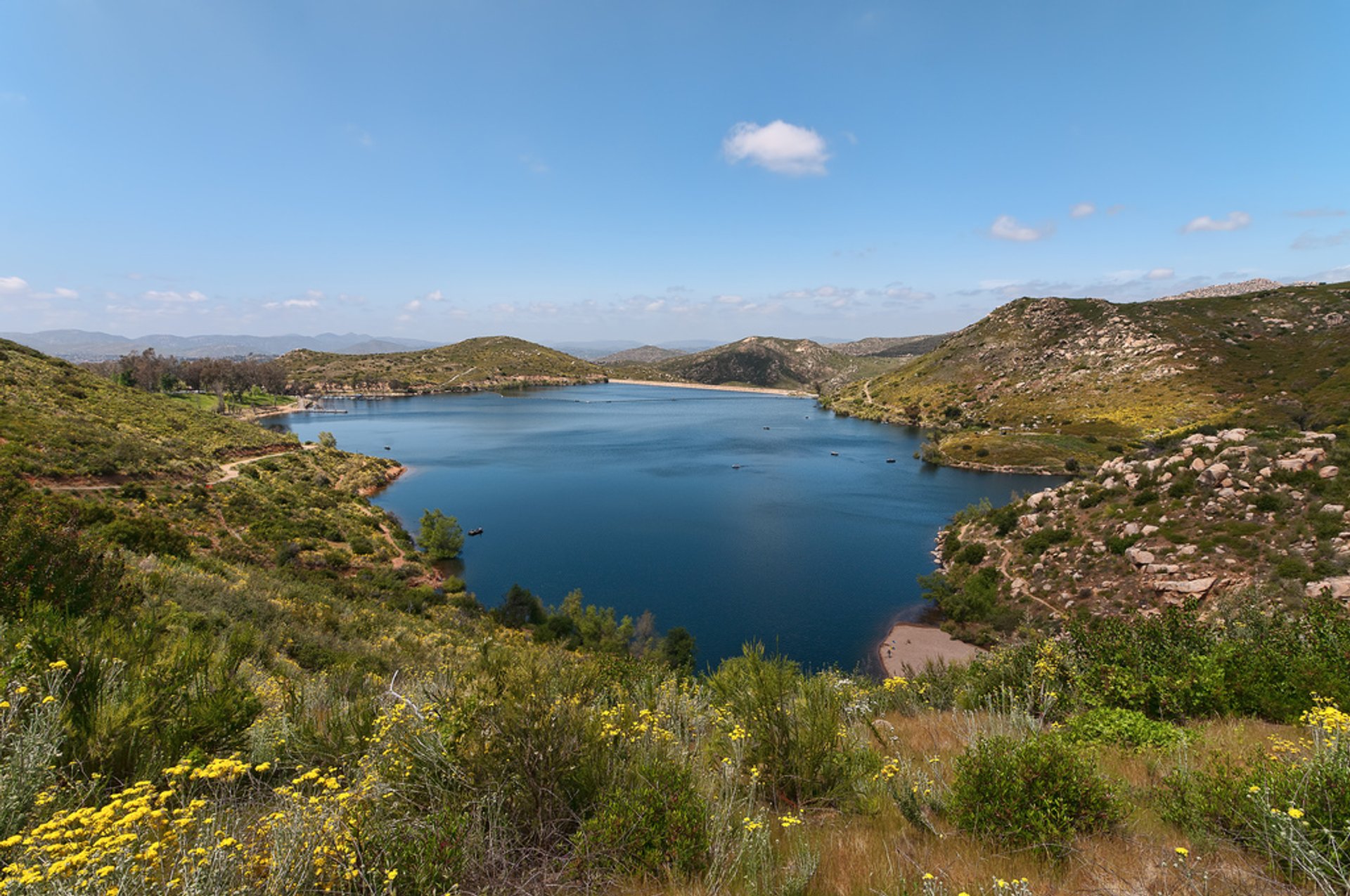 Hikers are attracted to this unique, thin rock located at the peak of the Mount Woodson by the scenic views and photo ops. Probably most San Diego residents have a picture of themselves on that rock, over the oblivion. The hike to the Mt Woodson is not complicated and can be done in a few hours. There are also a few trails to the top to choose from.
The hikes usually start in Poway, a half hour drive north of San Diego. The most popular route starts at Lake Poway Park. It can be done in about 4 hours. The rock which is about 850m high is quite safe, and no major incidents have been reported. However, hikers have to be cautious not to injure themselves for the sake of a good shot.
Although the trail is accessible year-round, winter, spring and autumn are considered the best seasons for this hike, while summer is not recommended since it's too hot and dry. The best time to do the hike is early morning especially if you make it during the warm time of the year.
Find hotels and airbnbs near Potato Chip Rock Hike (Mt. Woodson) (Map)