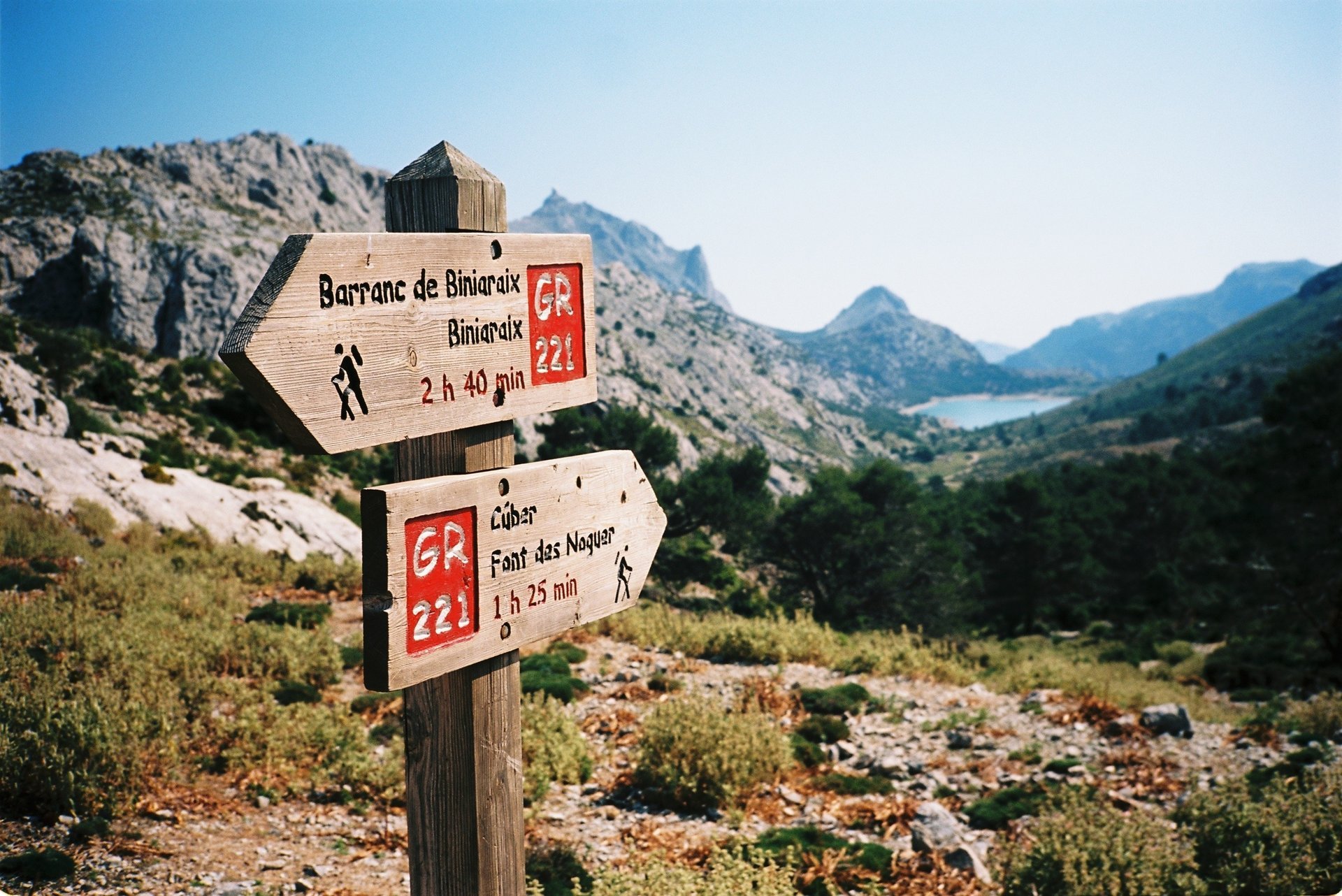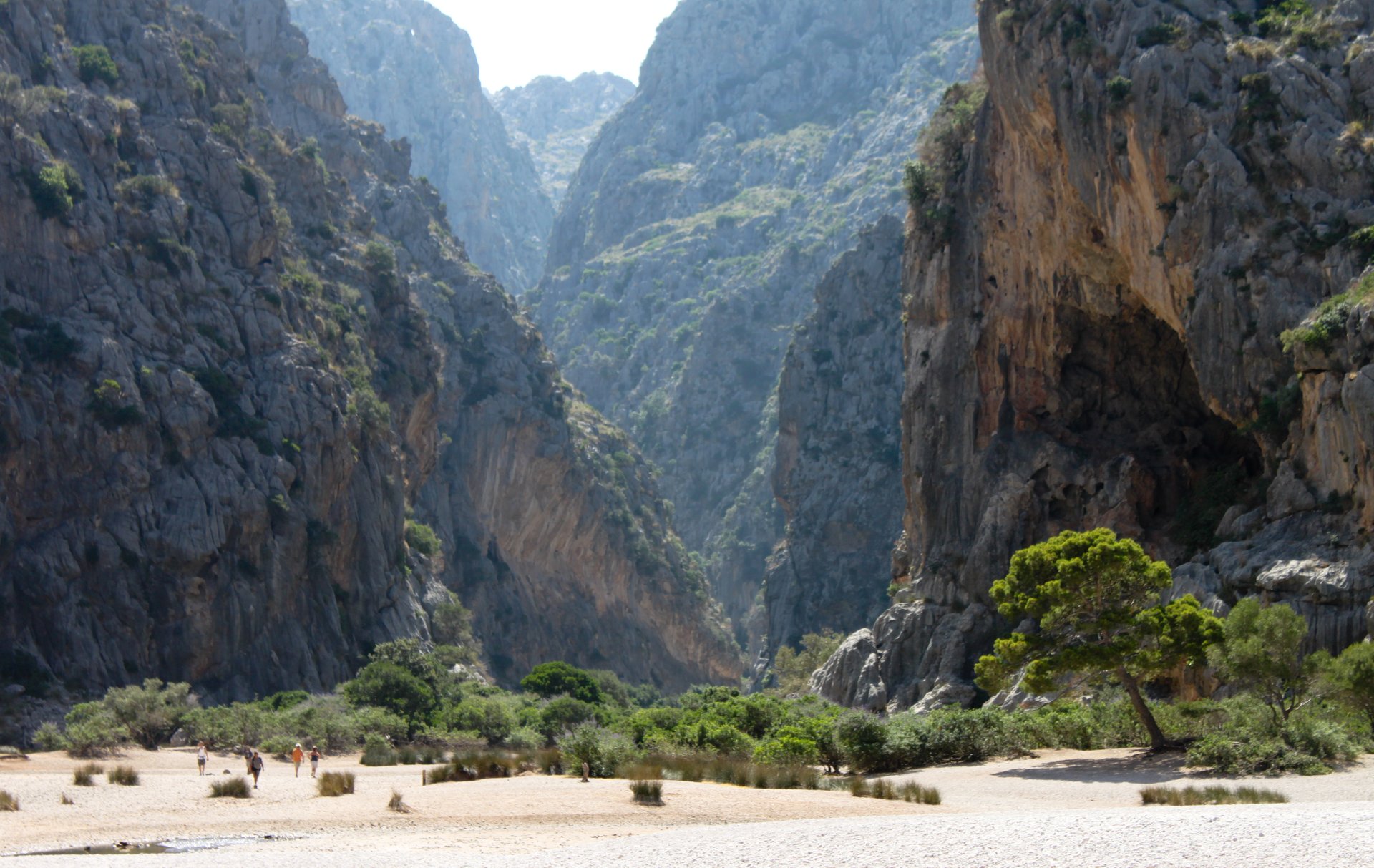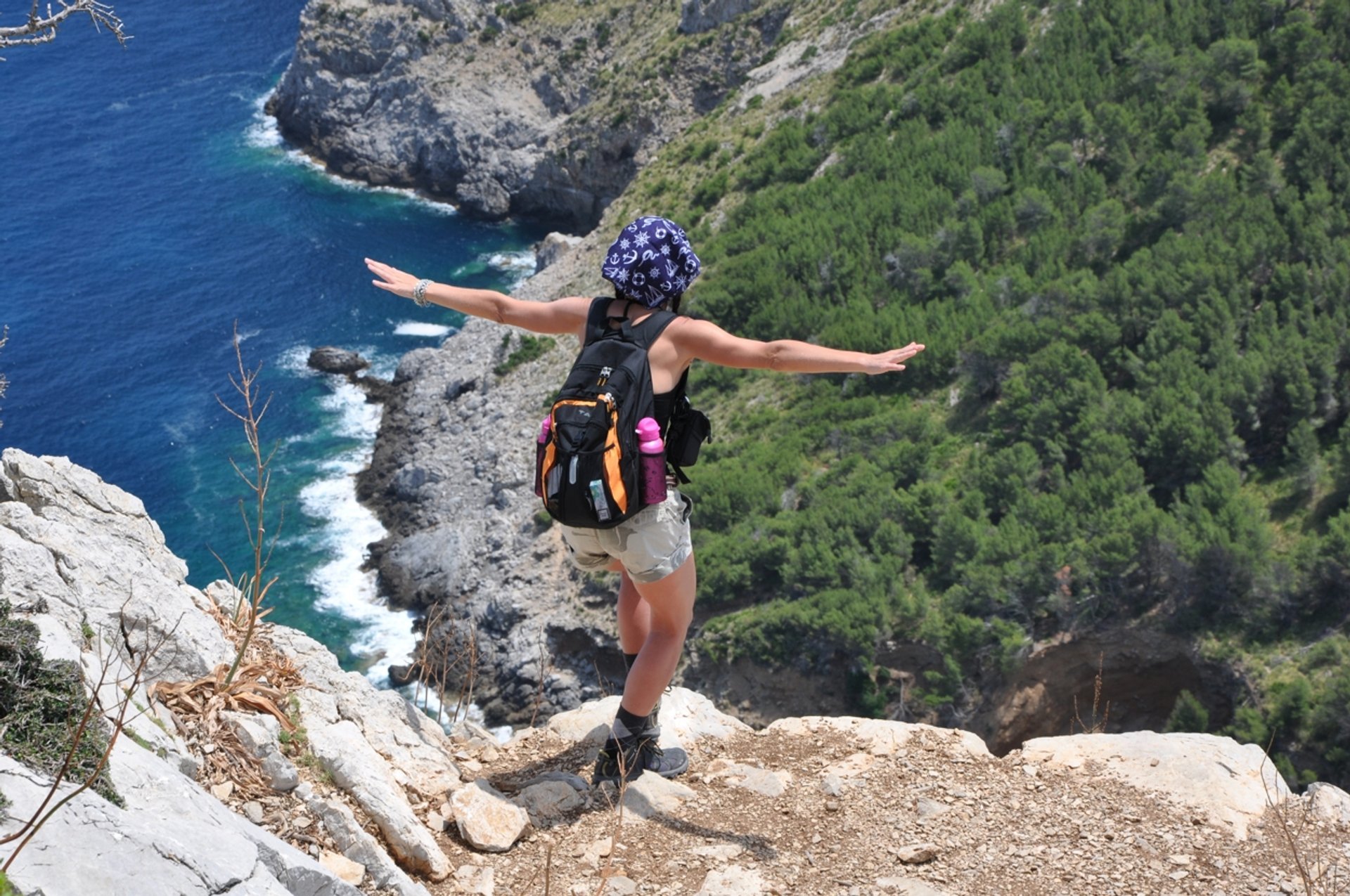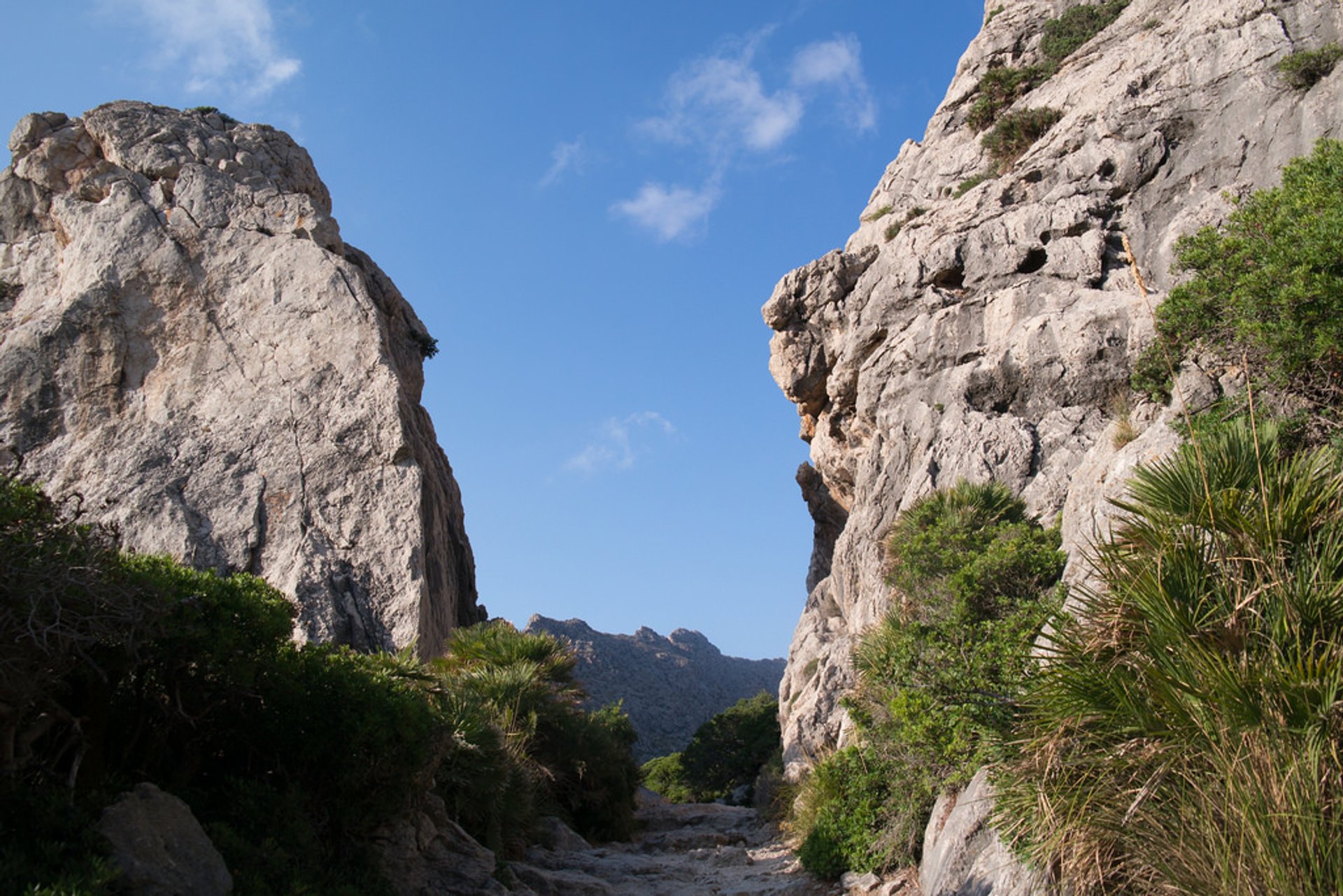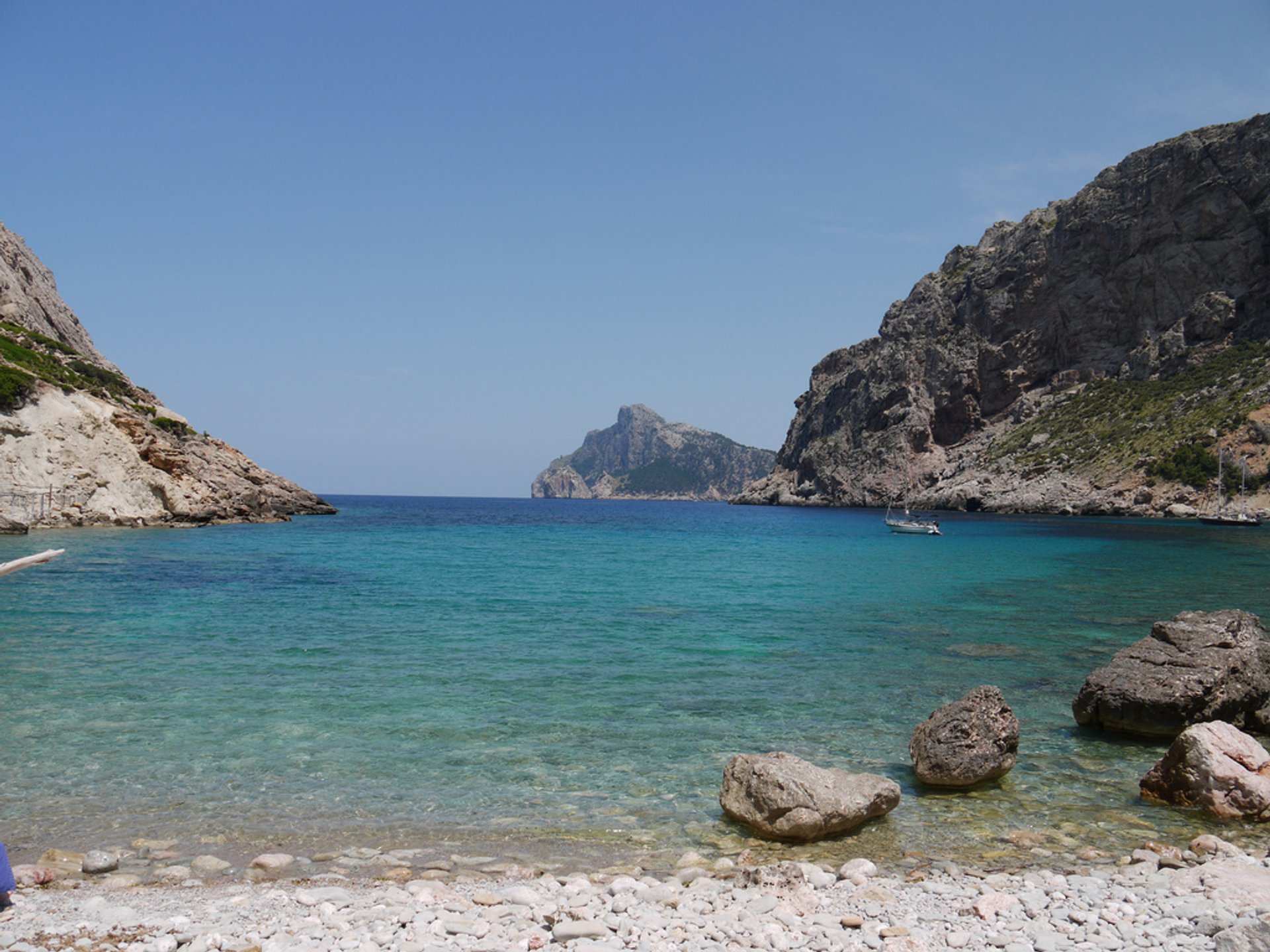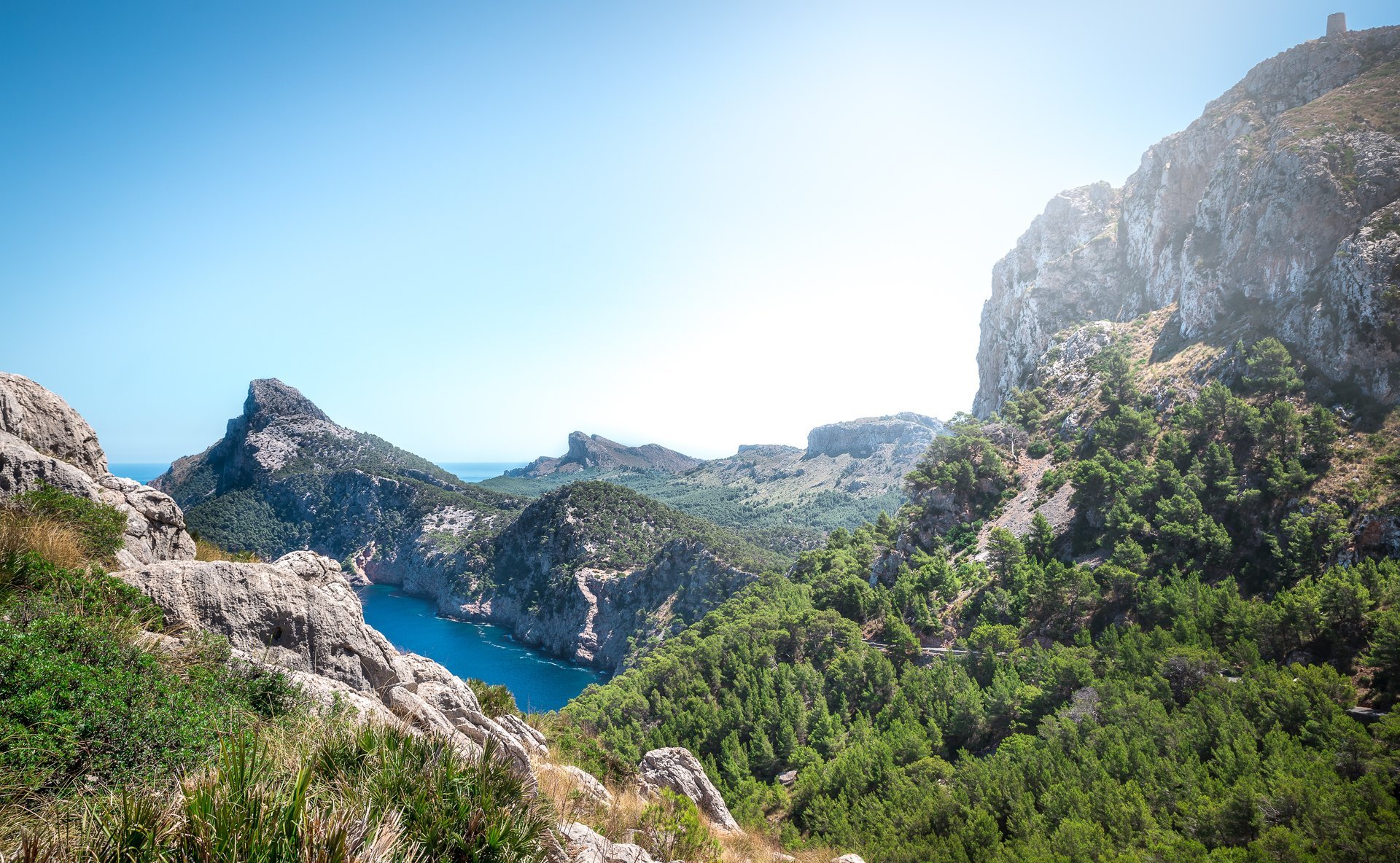 Beautiful landscapes make Mallorca a perfect place for hiking. Both beginners and the more experienced will find diverse routes here. The whole west side of the island is covered by the Tramuntana mountain range with peaks reaching about 1200 meters and canyons around 600 meters in depth. One of the most difficult hikes is through Torrent de Pareis. Hikers should be fit and experienced and ready not only for walking and climbing but also for abseiling. Another tough hiking route is to up to Puig de Massanella which, the second highest peak on the island.
If extreme hikes are not for you, there are many hills, valleys, and sandy beaches suitable for pleasant walks. For example, a walk from Boquer Valley to Cala Boquer near Pollença provides great encounters with local birds, such as falcons and black vultures. By the way, Cala Boquer is a lovely beach accessible only by foot, so relaxing and sunbathing without any crowds is guaranteed there.
Hiking in Mallorca can also be combined with other extreme activities like cliff jumping, abseiling, and climbing. So a full day of attractions and adrenaline is easy to find on the island. Plan your hiking trip between February and May, when the moderate sun and dry weather is most suitable for this activity. Spring months also offer some wild flowers blooming along the hiking trails that makes experiences even better. In addition, you may get some cool pictures with snowy mountain peaks in the background if you hike during winter months.
Late summer and autumn months are not as green, however, you might be lucky to go for a swim in empty hidden bays. Both spring and early autumn are cooler than summer months, thus the weather is more suitable for hiking.
Find hotels and airbnbs near Hiking around Mallorca (Map)