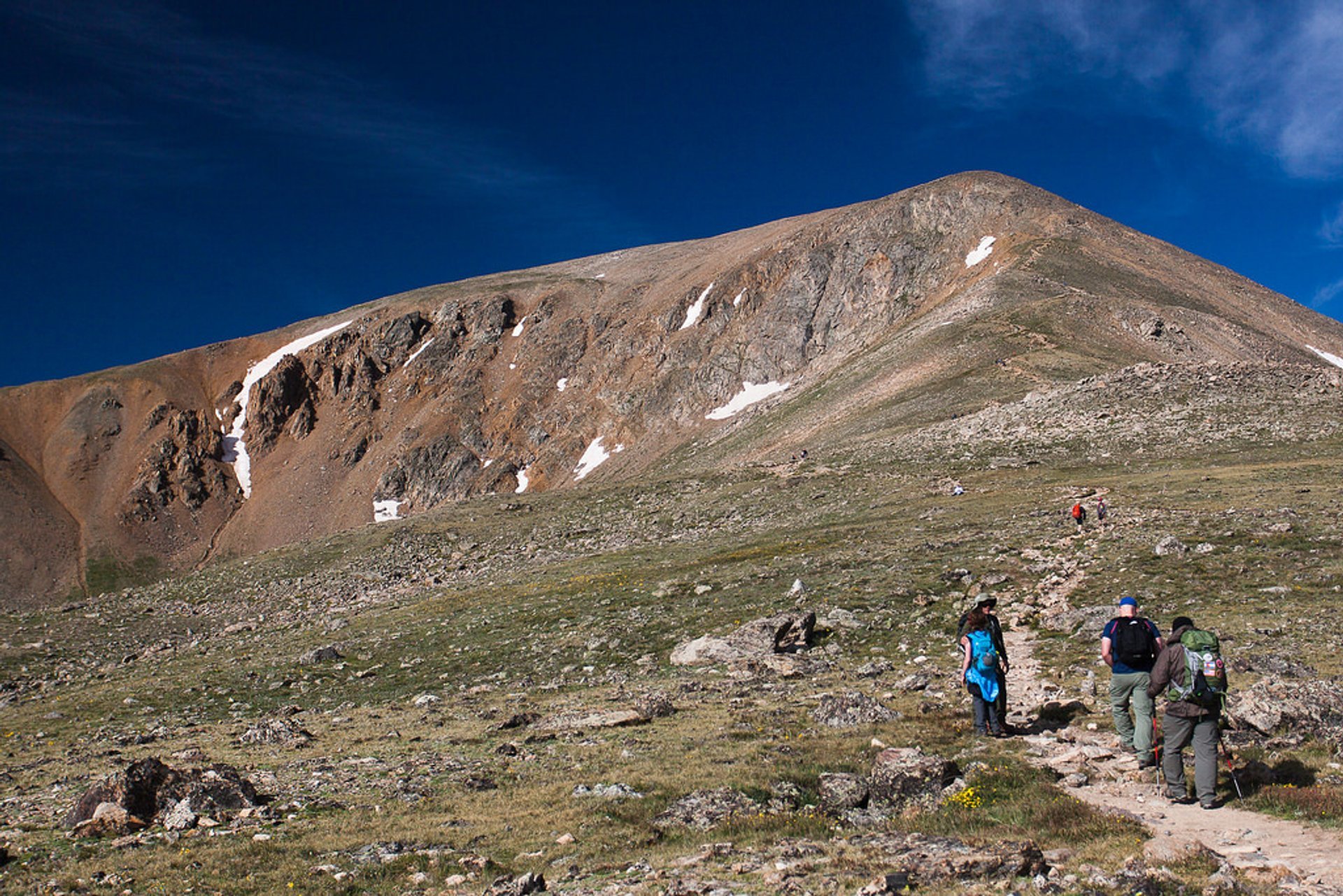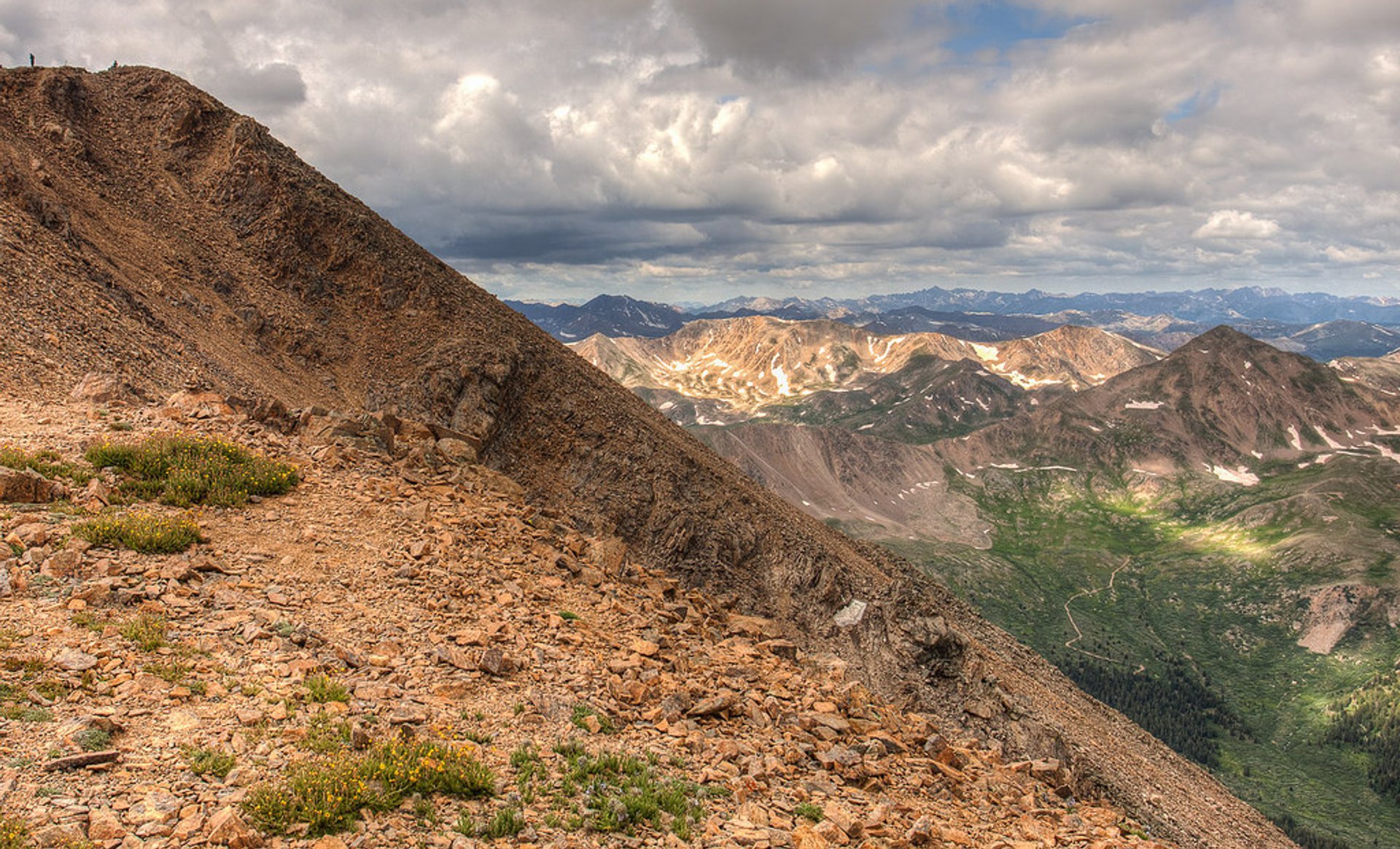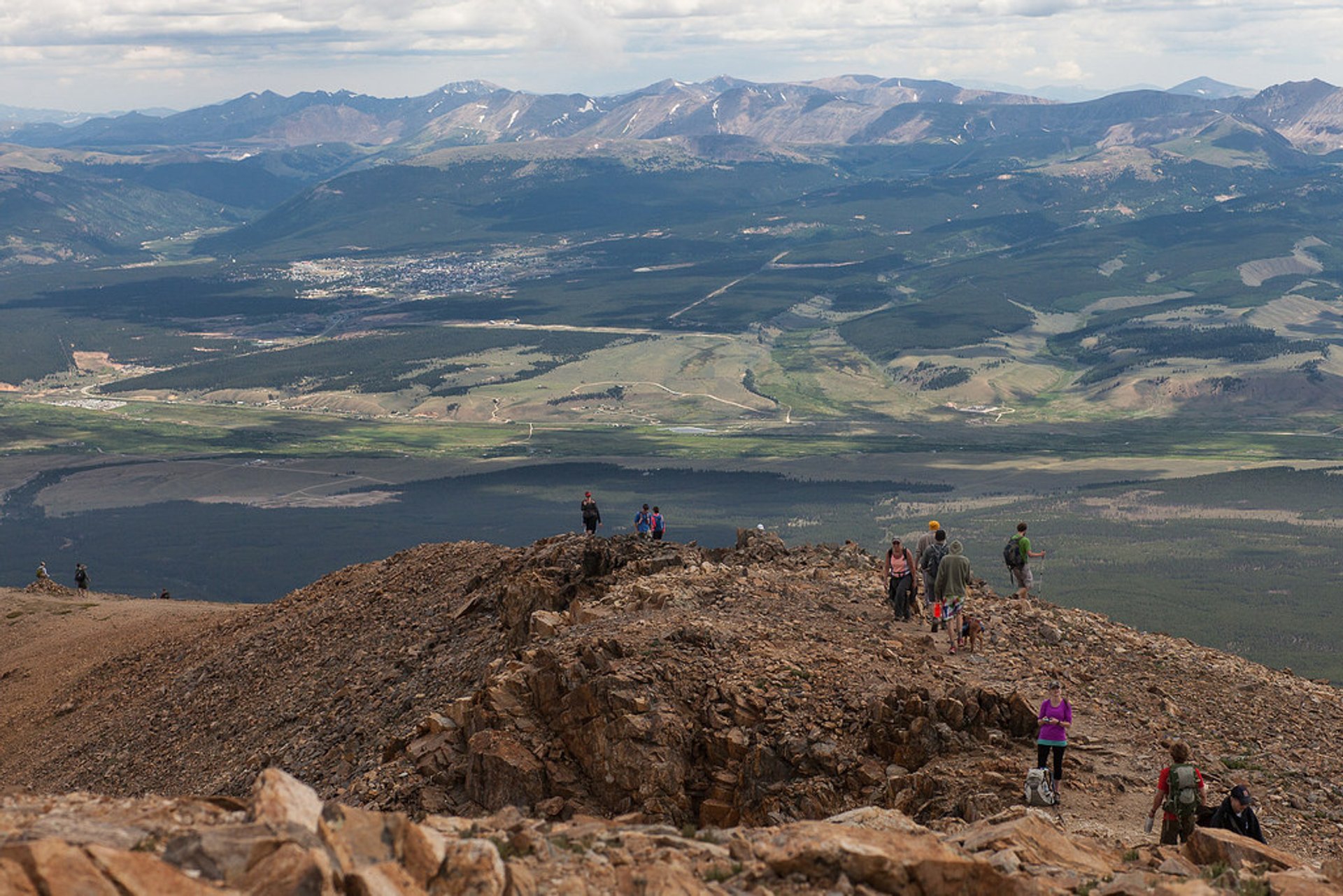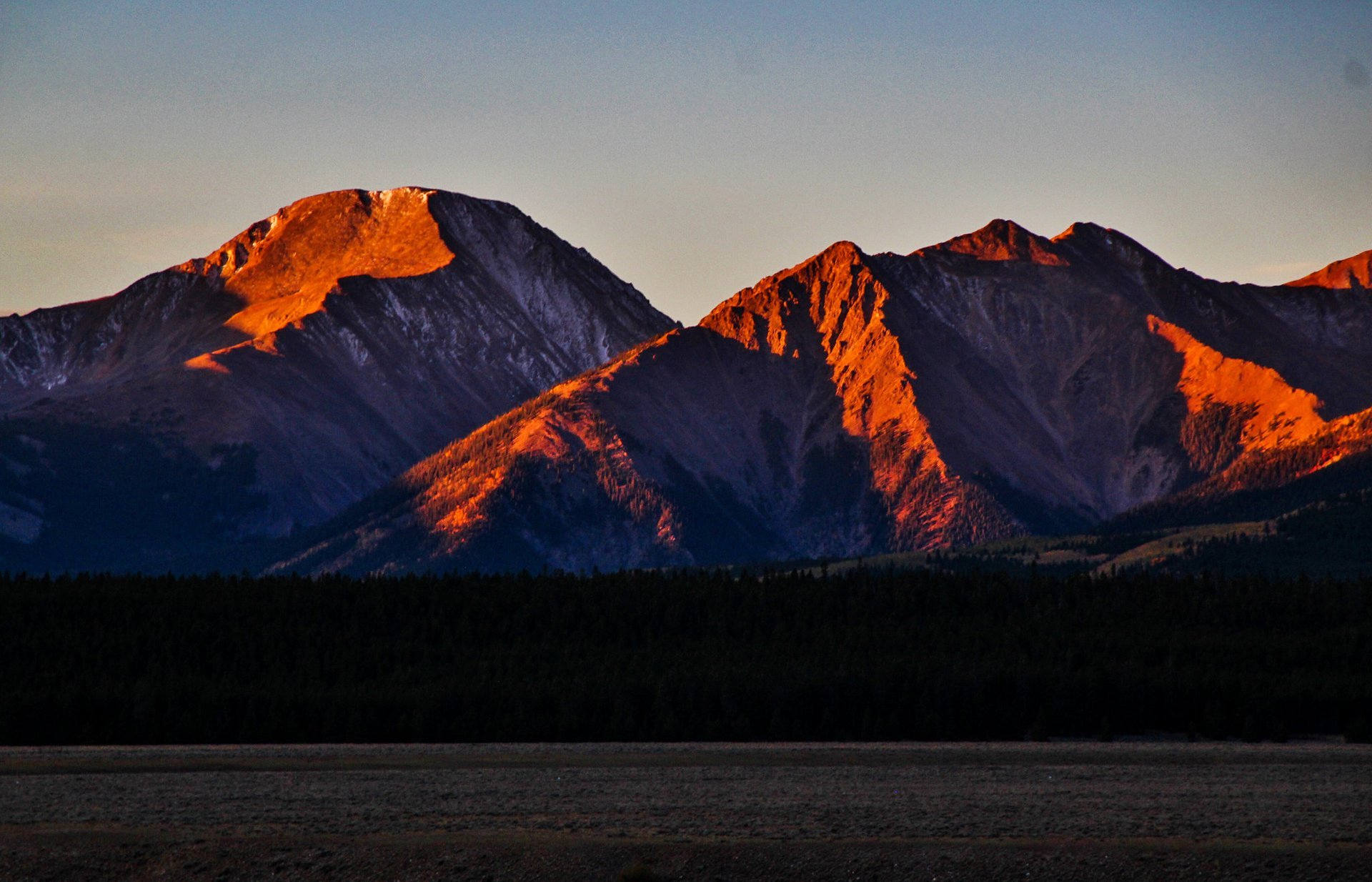 Mount Elbert holds a lot of records. With the prominence of 14,440 ft (4,401 m), it is the highest peak in the Sawatch Range and the second-highest in the U.S.A. Located in San Isabel National Forest, Mount Elbert lies in about 12 mi (19 km) southwest of Leadville in Lake County, Colorado. The peak was named after Samuel Hitt Elbert, the Colorado Governor in 1873-1874. It is also labelled "Gentle Giant". But why gentle? That's not clear, especially taking into account notorious violent storms that take over the Rocky Mountains every afternoon during summertime, and also winter avalanches.
It looks like Mount Elbert's climbers have no alleviations. Due to avalanches, it's not recommended to hike in the Rocky Mountains in winters unless you're a highly experienced climber. As with most Colorado 14-ners, the best time to hike Mt. Elbert is June through September. Still, even then you have to be alert and self-organized. The main goal is to manage to both ascend to the summit and descend by the afternoon—the thunderstorm time. You don't want to soak under endless flashes of lightning. In the winter it is a popular ski mountaineering destination.
So if you're determined to conquer the highest summit of the Rocky Mountains, make sure you set off early enough to come back before the storm breaks out. You should begin at least at 6 am, yet it depends on your speed.
There are five common trails, two out of which are the most popular—South Trailhead and North Trailhead. The 4.6-mi (7.4-km) North Elbert Trail starts at the Elbert Creek Campground. It features over 4,500 ft (1,372 m) of elevation gain. It can also be covered by a mountain bike. The South Elbert Trail is 5.5 mi (8.9 km) long. It is less steep but a bit longer. From the top hikers can enjoy the views of La Plata Peak to the south, and smaller ranges to the north. There're several places for camping nearby, including Elbert Creek Campground, Lakeview Campground, and Twin Peaks Campground.
Find hotels and airbnbs near Climbing Mount Elbert (Map)