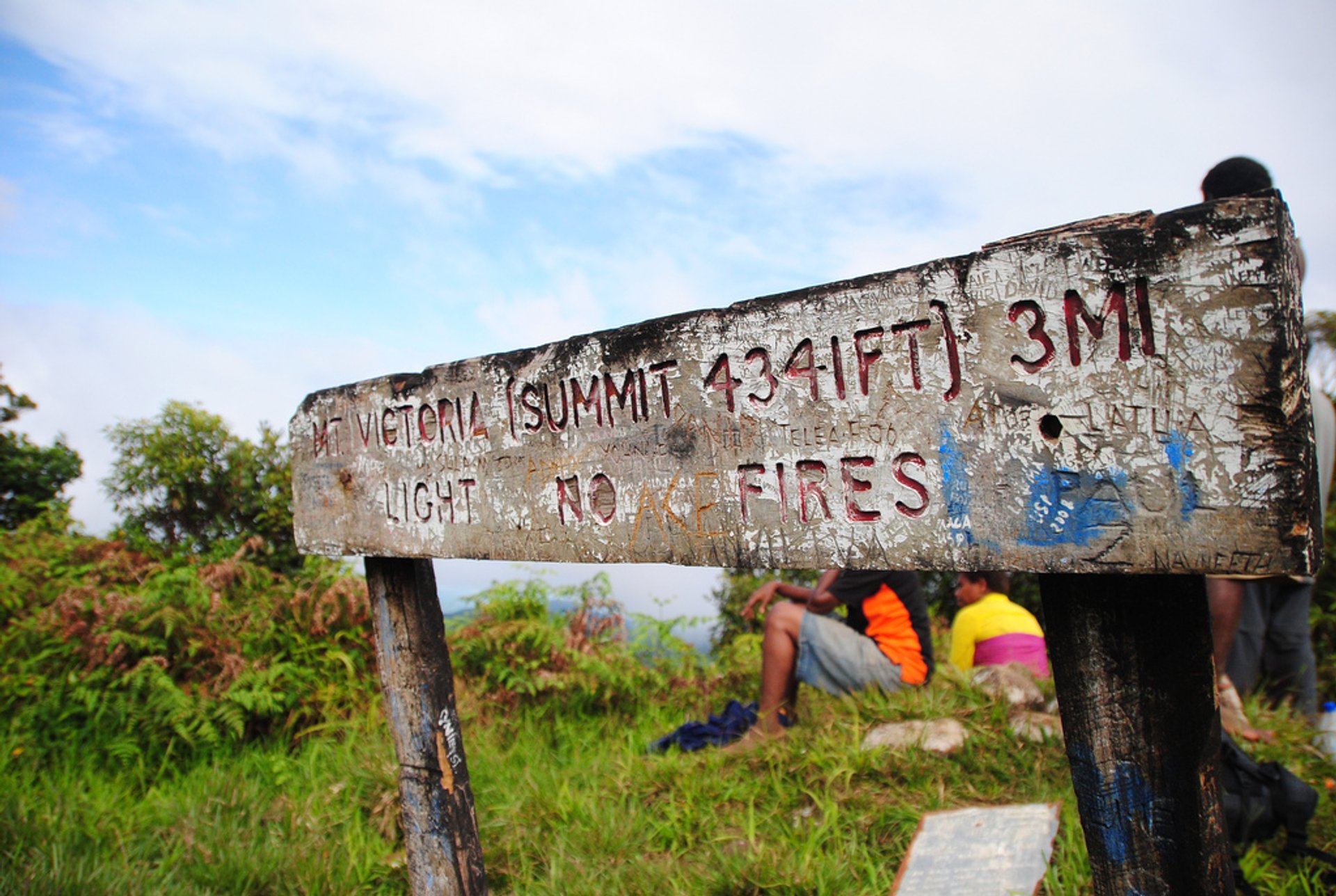 The highest point of Fiji (1,324 m) is the Mount Tomanivi (formerly Mount Victoria). It is an extinct volcano located in the northern highlands of Viti Levu. Many climbers have reached the top of this mountain, enjoying the beautiful scenery—native trees, ferns, and plants, chirping birds, tropical forests, and mountain streams. The distance is 4.5 km and has been classified as a difficult hike.
Show accomodations nearby
The first stage of climbing is easy, but as you reach the peak, the incline becomes very steep. The result may surprise you: a beautiful view of the crater and the expanse of the islands before you! Don't forget to wear comfortable walking shoes and clothes, and bring a camera and a good mood! It is important to find the perfect time for trekking to the mountain. In the wet season, the weather will be difficult with rain and mud. But the dry season, especially June through August, is an ideal time.
Show accomodations nearby
Mount Tomanivi Climbing Featured in