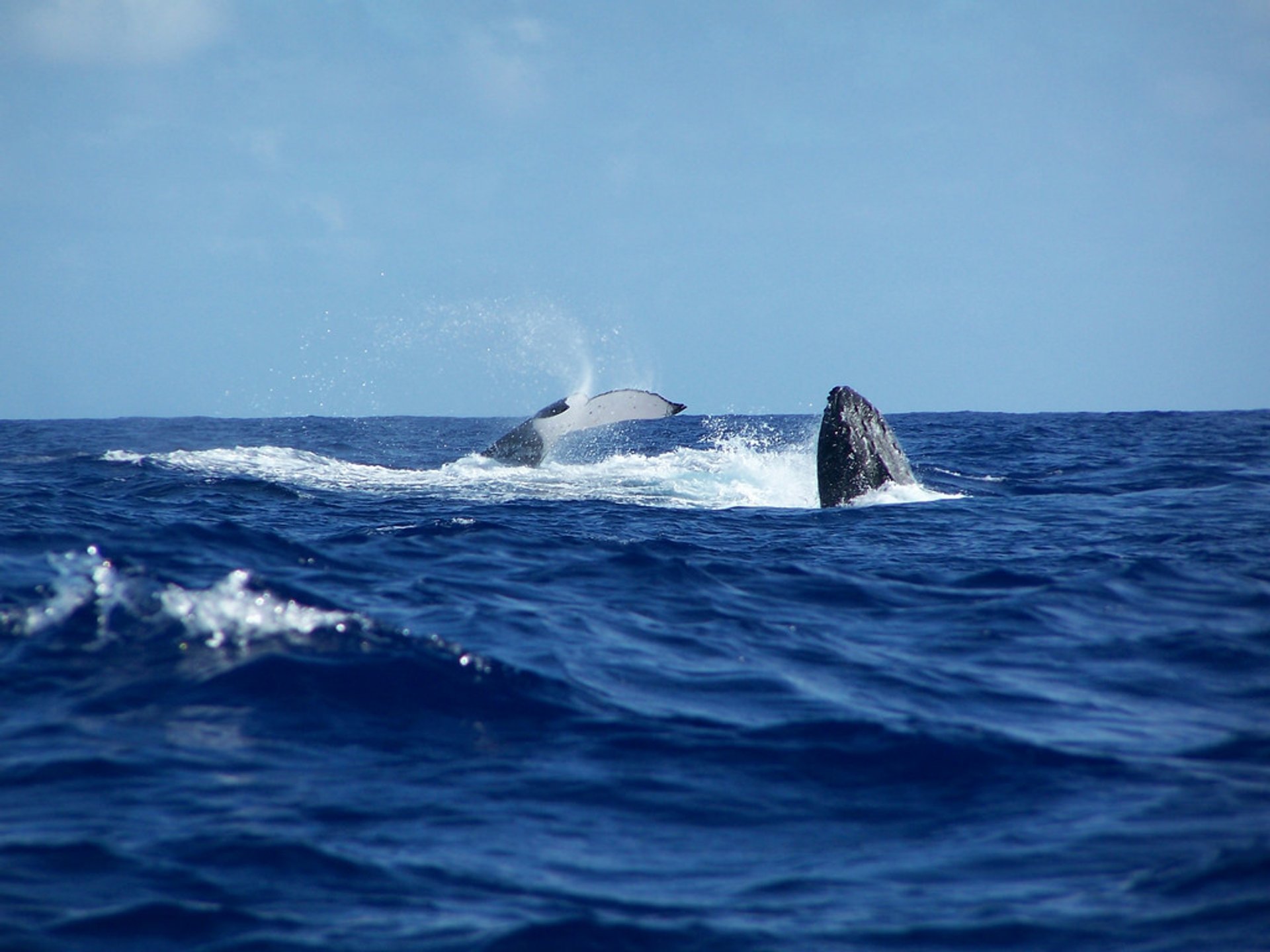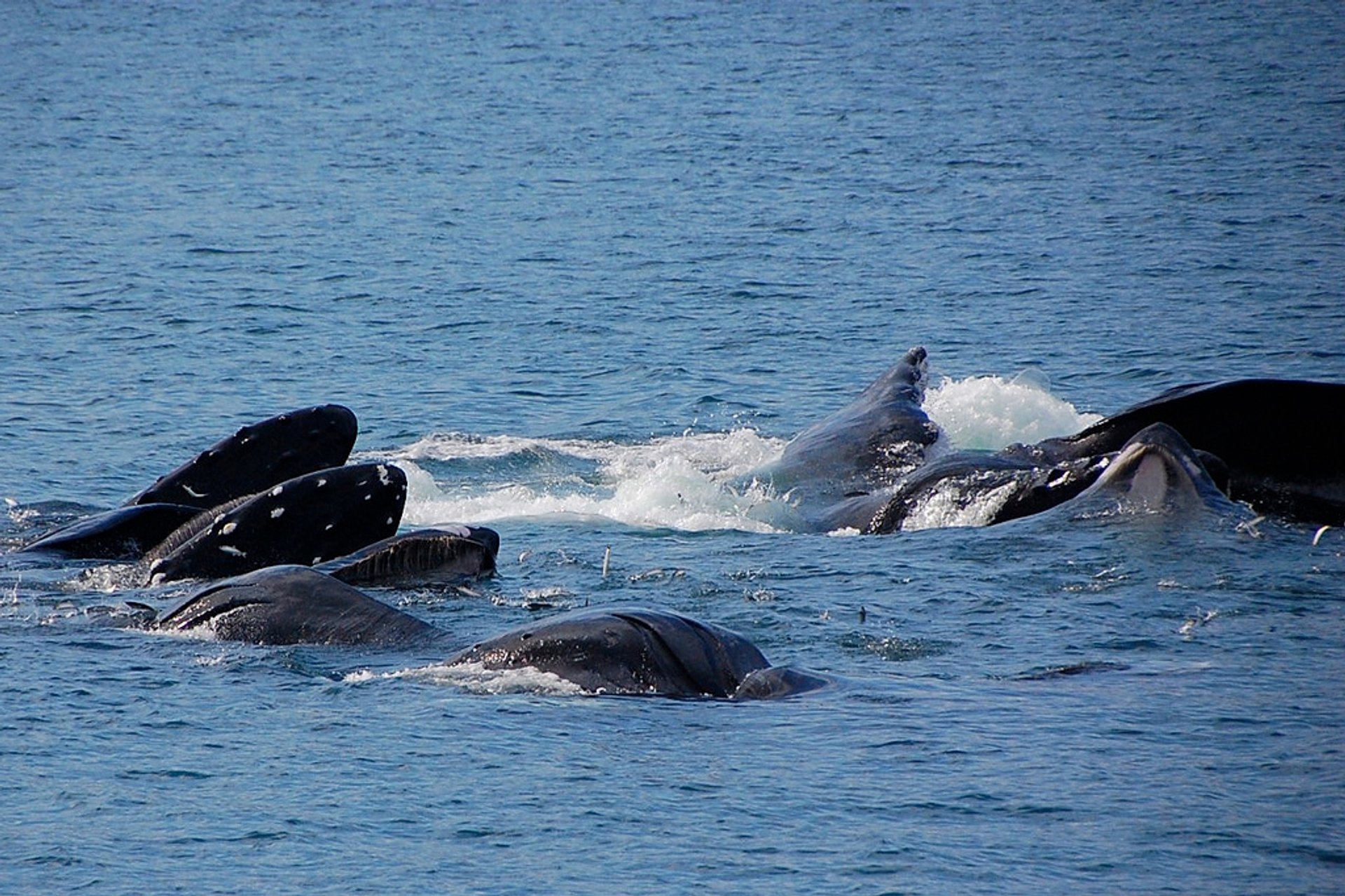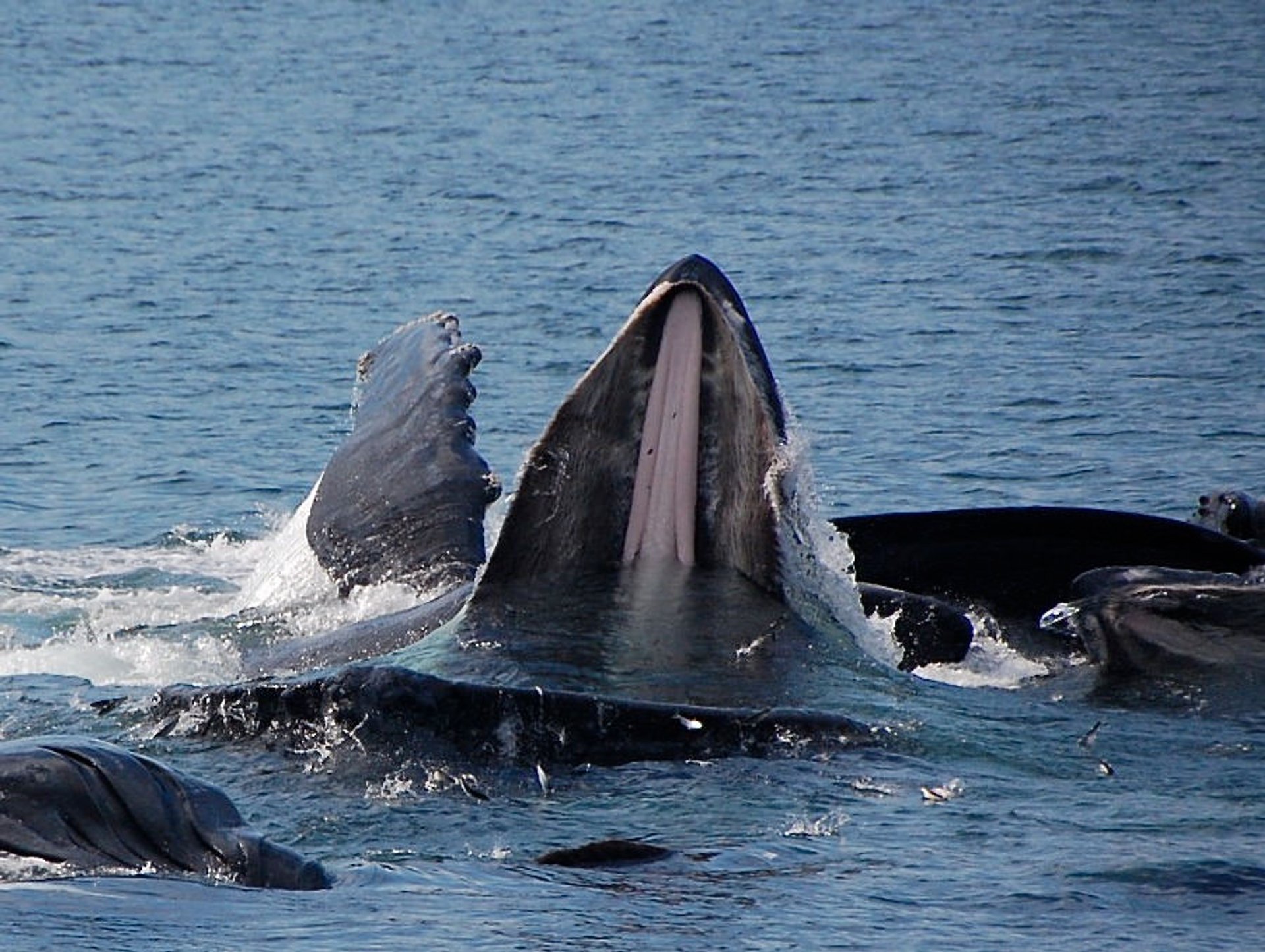 June to October is the time when migrating Humpback Whales can be observed in the South Pacific. They arrive from the Antarctic to spend the winter in warmer waters. Wintertime is a period of breeding and birthing. Many of them head to Tonga, yet some stay around Fiji. Several operators offer whale watching tours covering best Tonga and Fiji locations.
In Fiji, you can see the whales in the waters near Kadavu Island as they spend their mating season and play inside the Great Astrolabe Reef. A mother whale can be often spotted entering a Kadavu Island lagoon with its calf. Some tour operators offer swimming with and snorkeling experience with spinner dolphins and whales. It can be a unique opportunity, especially when they are in a playful mood. Or you can simply watch these giant mammals from aboard.
Another popular spot for marine excursions is Beqa Island lagoons. Boasting beautiful 190-km (118-mi) stretch of shallow coral reefs, this is an excellent spot to look for marine mammals.
You could also spot a few Pilot whales on your whale watching trip. Unlike the Humpbacks, these reside at Fiji's reefs and lagoons all year round.
Find hotels and airbnbs near Humpback Whales (Map)