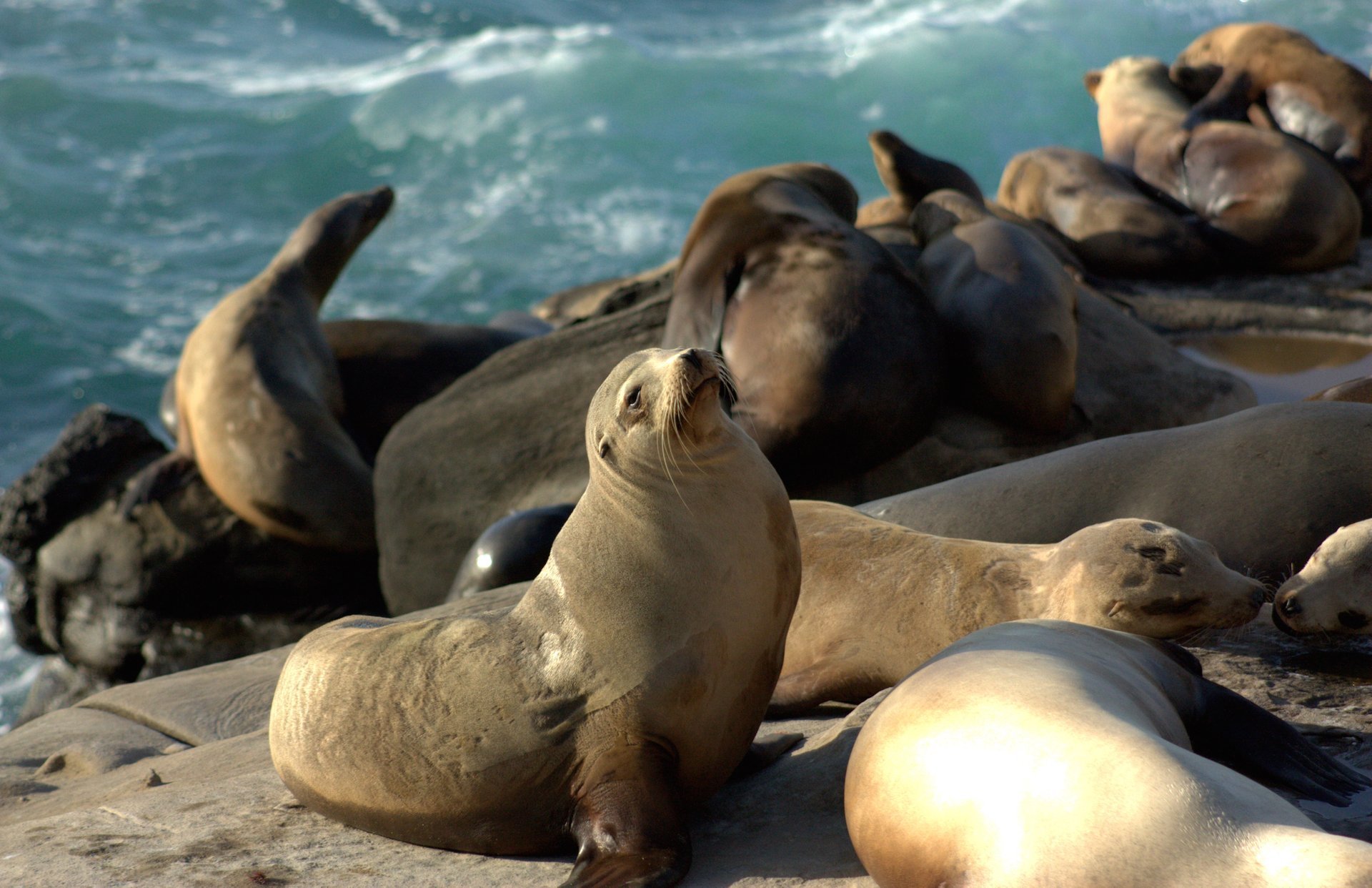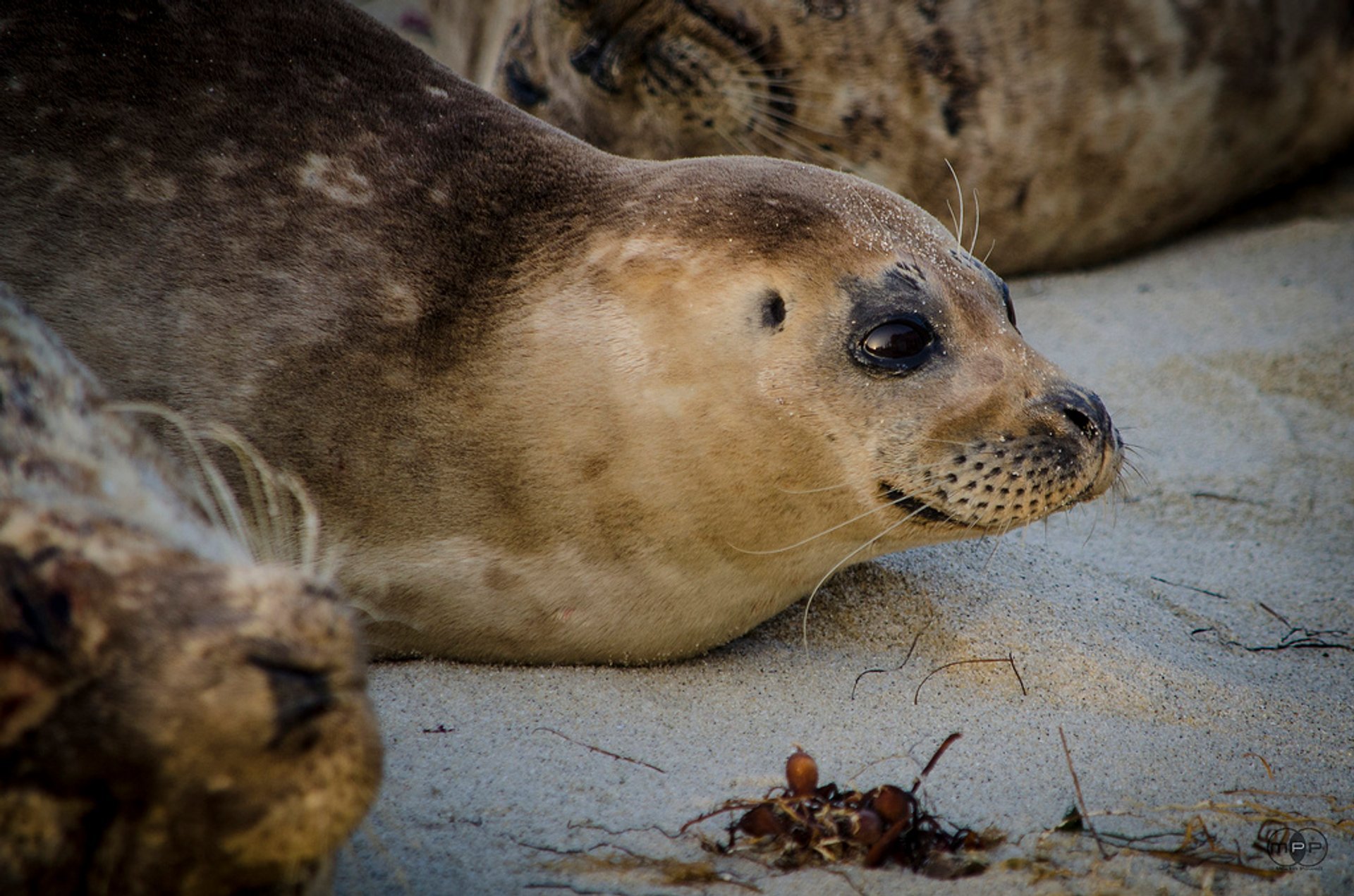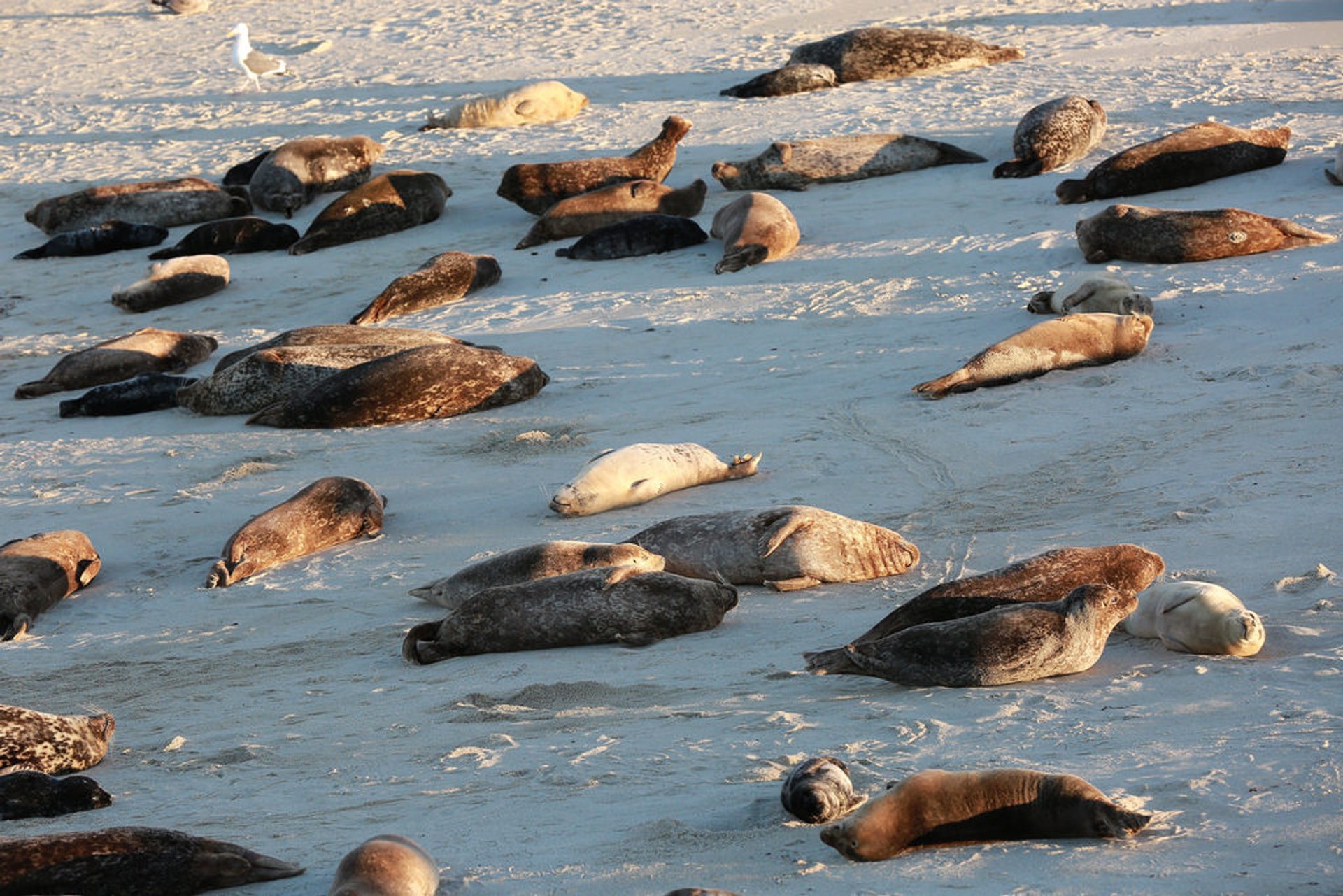 La Jolla Coast and Cove is the place where you can observe amazing sea creatures living their life in their own habitat. You can watch them from land, from a boat, or go diving and snorkelling near them.
One of the best areas to watch seals from land is Children's Pool. Originally, the sea wall was built there, and it was meant to be an actual man-made children's pool. However, something didn't go as planned and the seals have taken over. It's possible to walk on the sea wall, and it definitely helps to see seals up close. Seals are used to people, and they don't seem to show interest, but still one has to be respectful to wild animals.
After the Children's Pool, you can walk around the scenic La Jolla coastline and watch sea lions on rocks. If you'd like to see La Jolla seals and sea lions from the water, rent a kayak or stand-up paddleboard.
La Jolla Cove is open to the public all year, and San Diego seal tours are on offer all year as well. However, the Children's Pool is closed from December 15 to May 15 to protect newborn seal pups.
Find hotels and airbnbs near Seals and Sea Lions (Map)