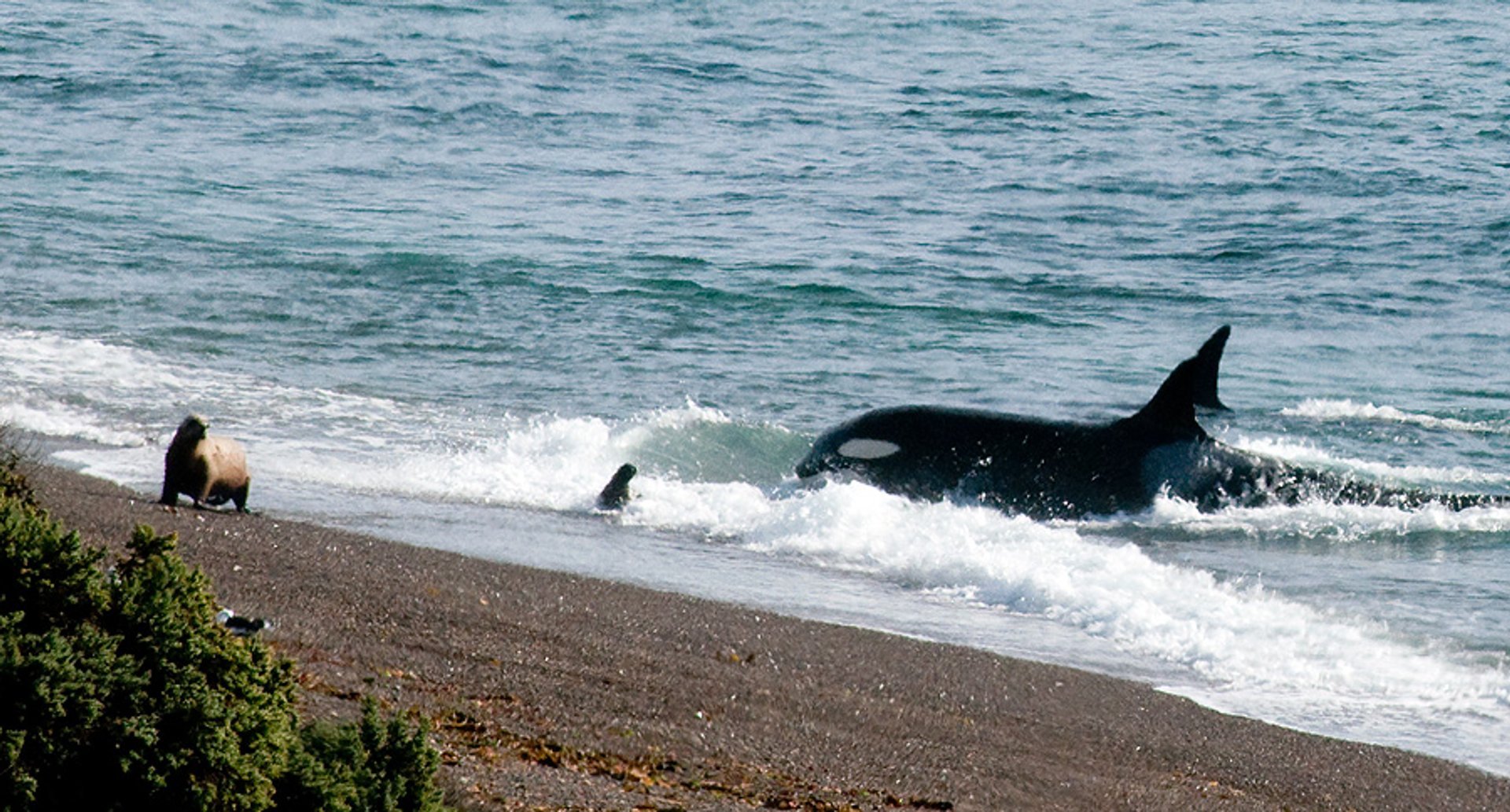 Valdes Peninsula is one of the best places in the world to observe marine life. It is famous for whales and other marine mammals, such as the southern elephant seals and eared seals. One of the most attractive of all local residents are orcas or 'killer whales.' Due to photos and videos of orcas hunting sea lions, they have a reputation of vicious predators.
Orcas reside around Valdes Peninsula throughout the year but there are certain seasons and places when you have better chances of seeing them close to the shore—when the sea lions are there. Between September and December, you can spot the orcas' attacks at Caleta Valdes and Punta Delgada. Between February and April, they hunt at Punta Norte.
Another all year round orca spotting site is Punta Ninfas located south of Valdes Peninsula. This one is more peaceful—they just love swimming around in small groups.
Find hotels and airbnbs near Orcas around Valdes Peninsula (Map)