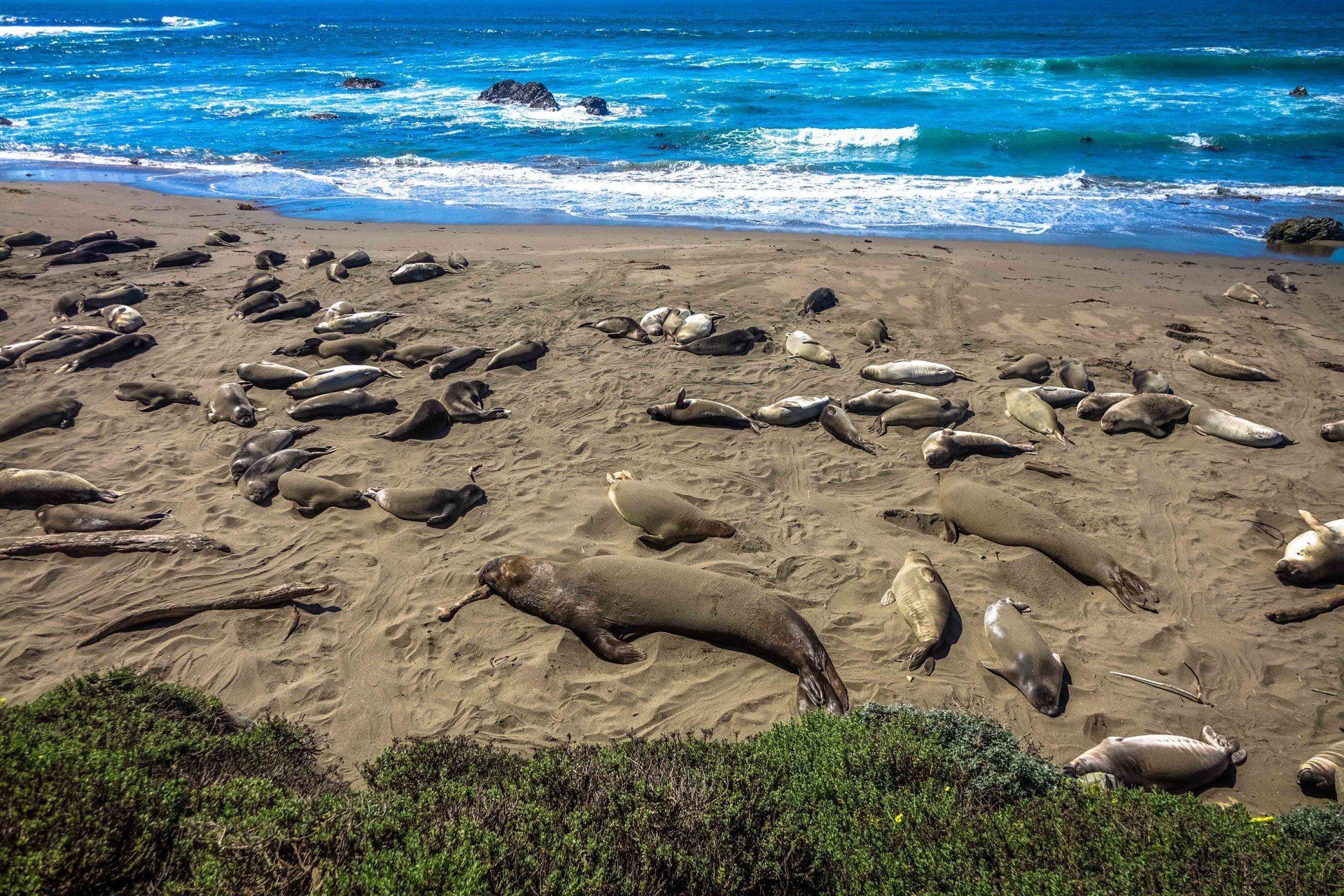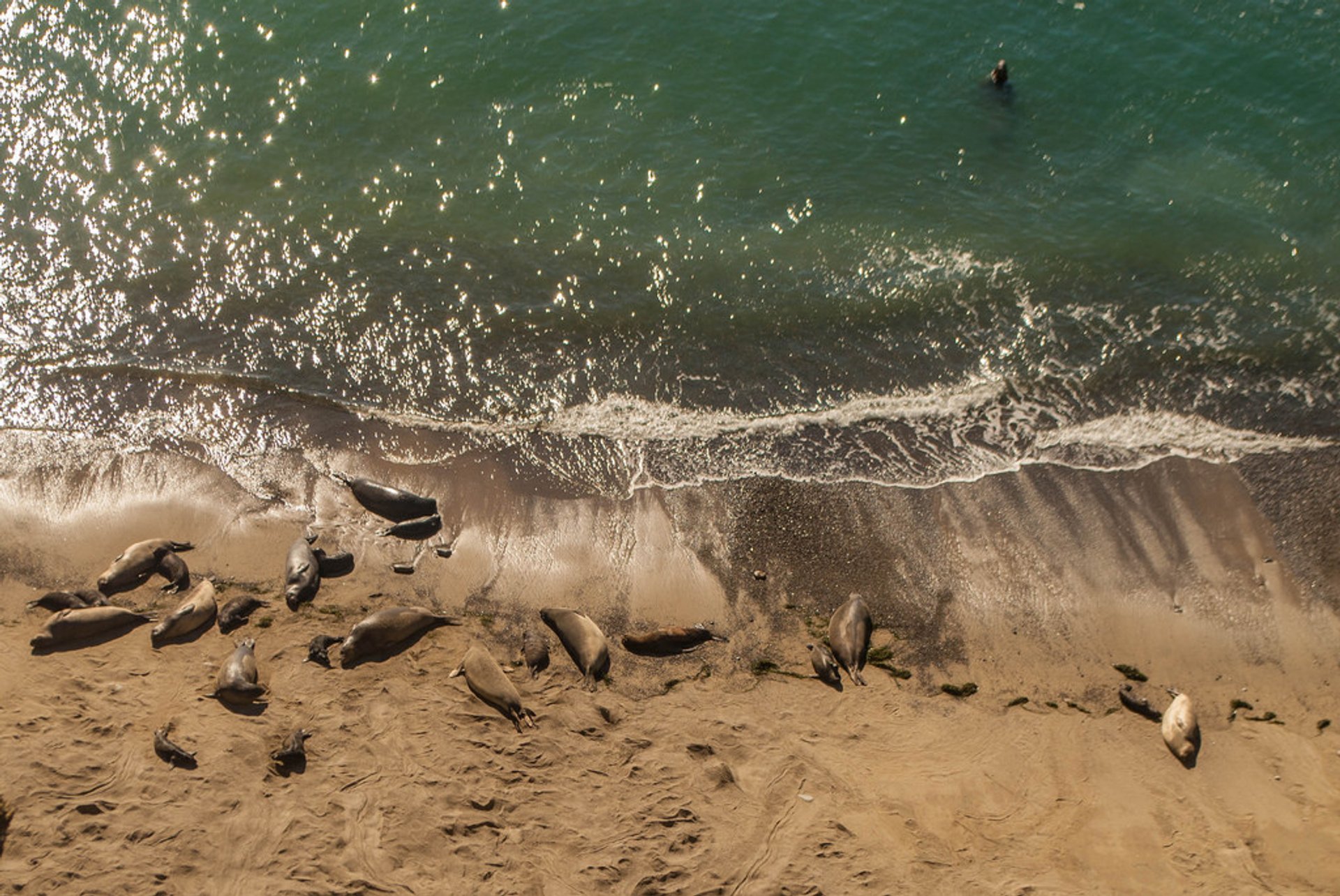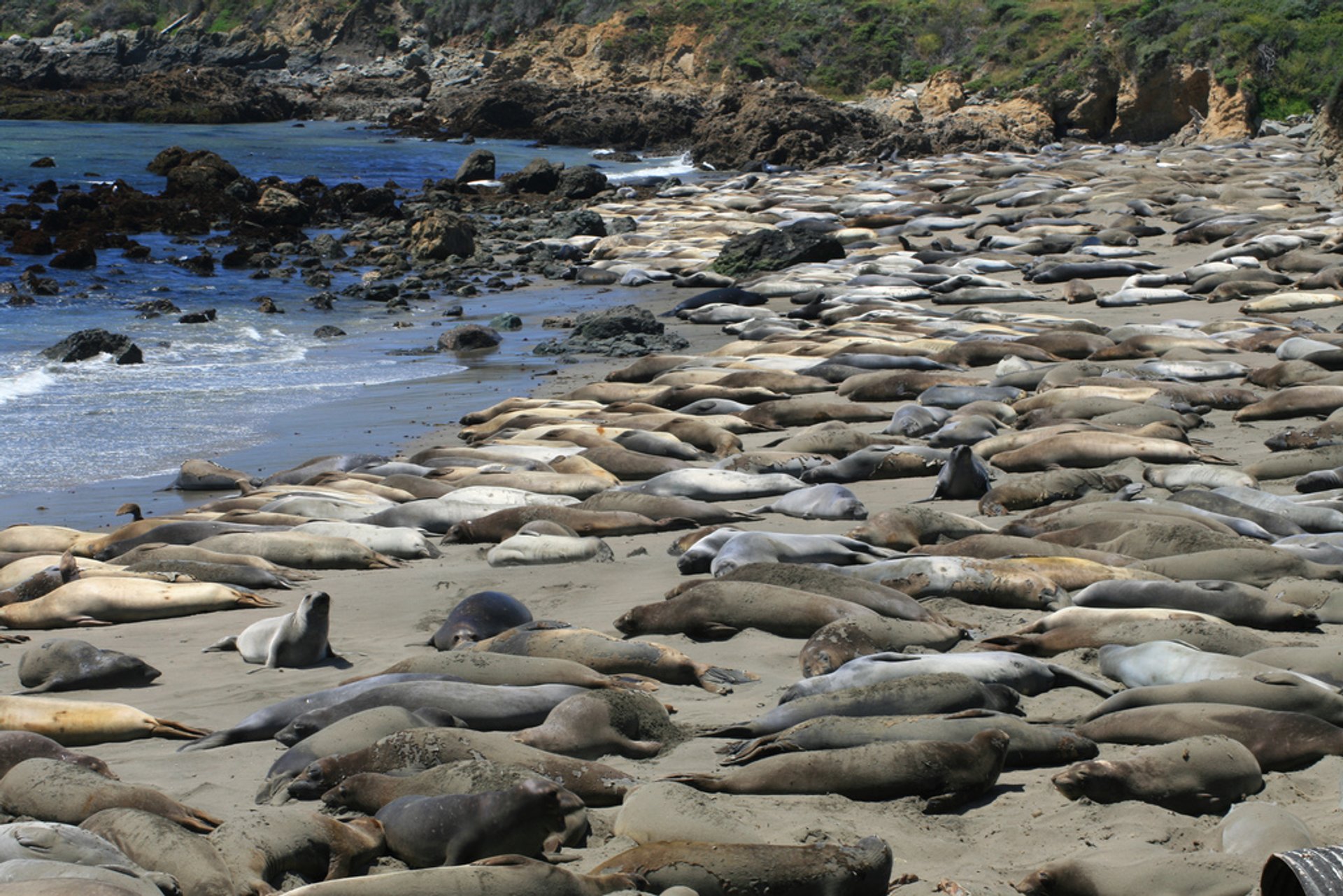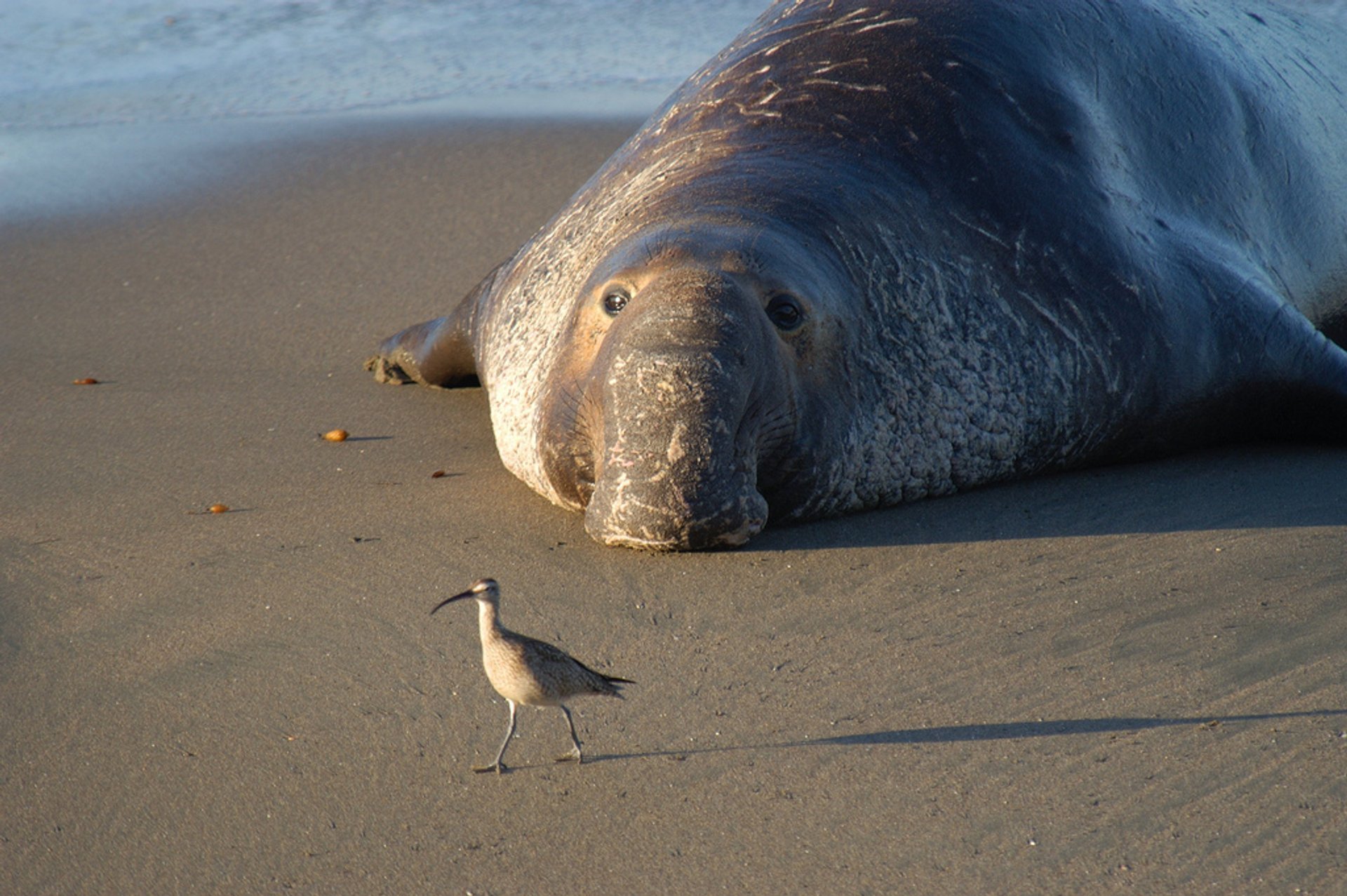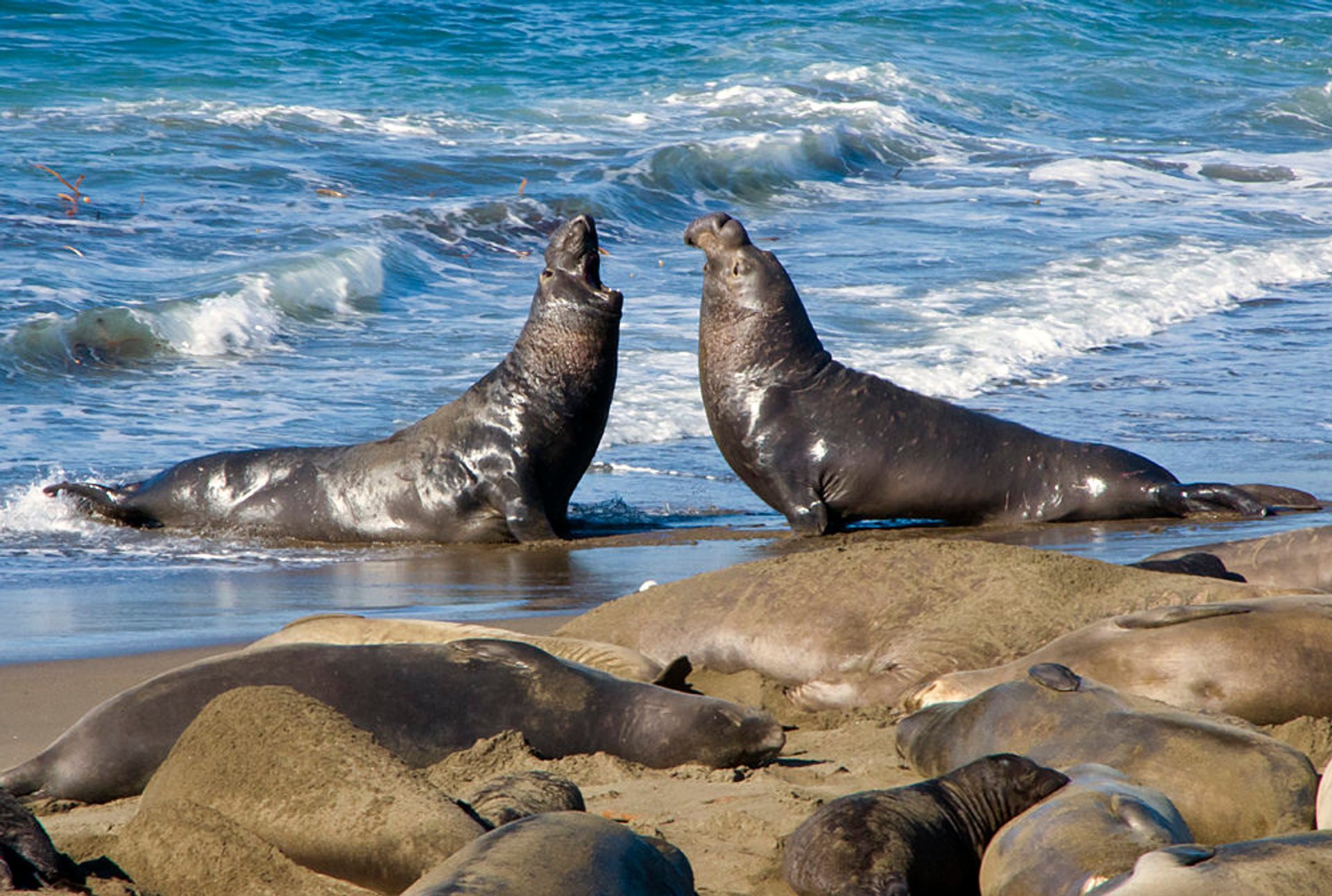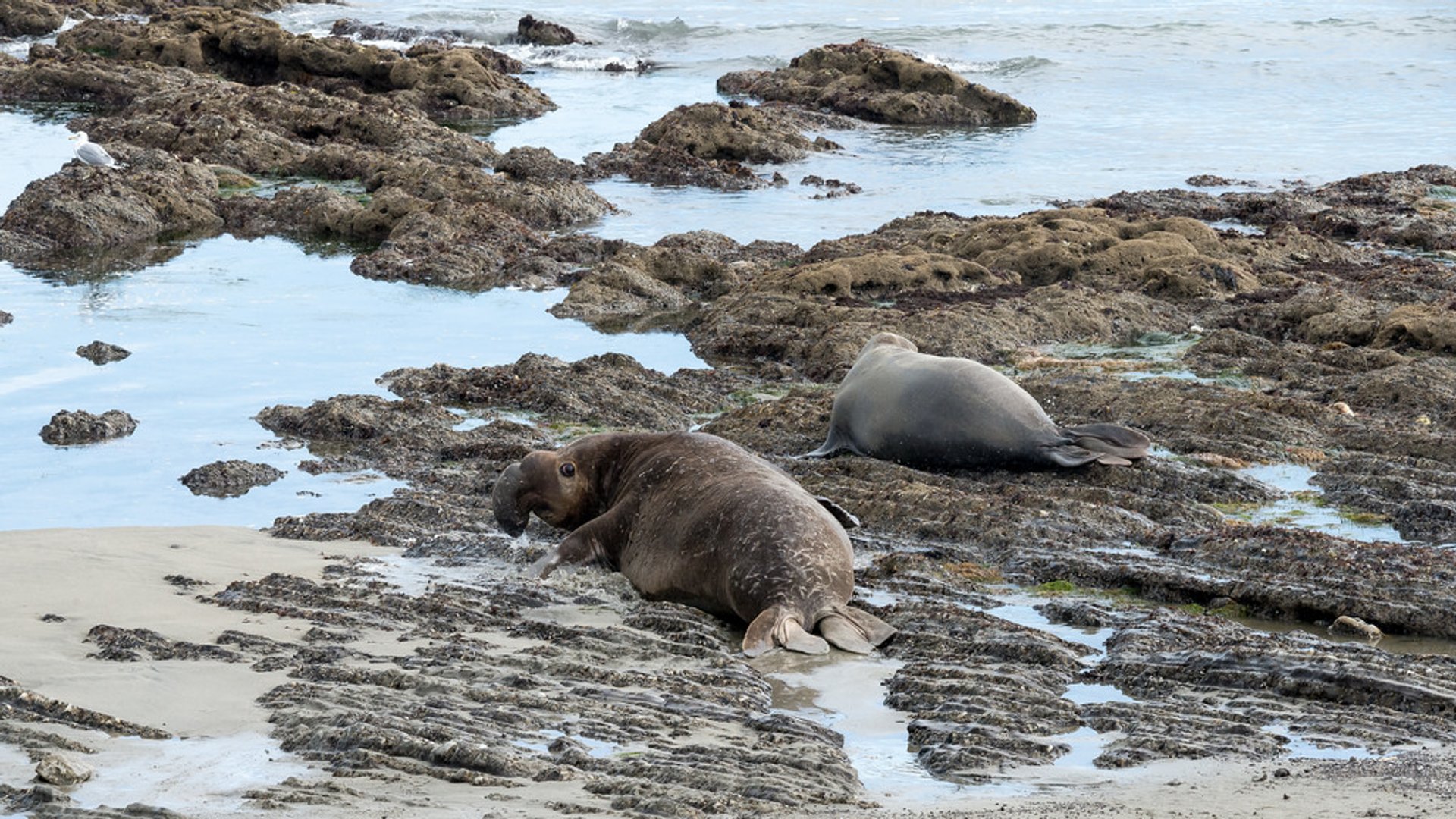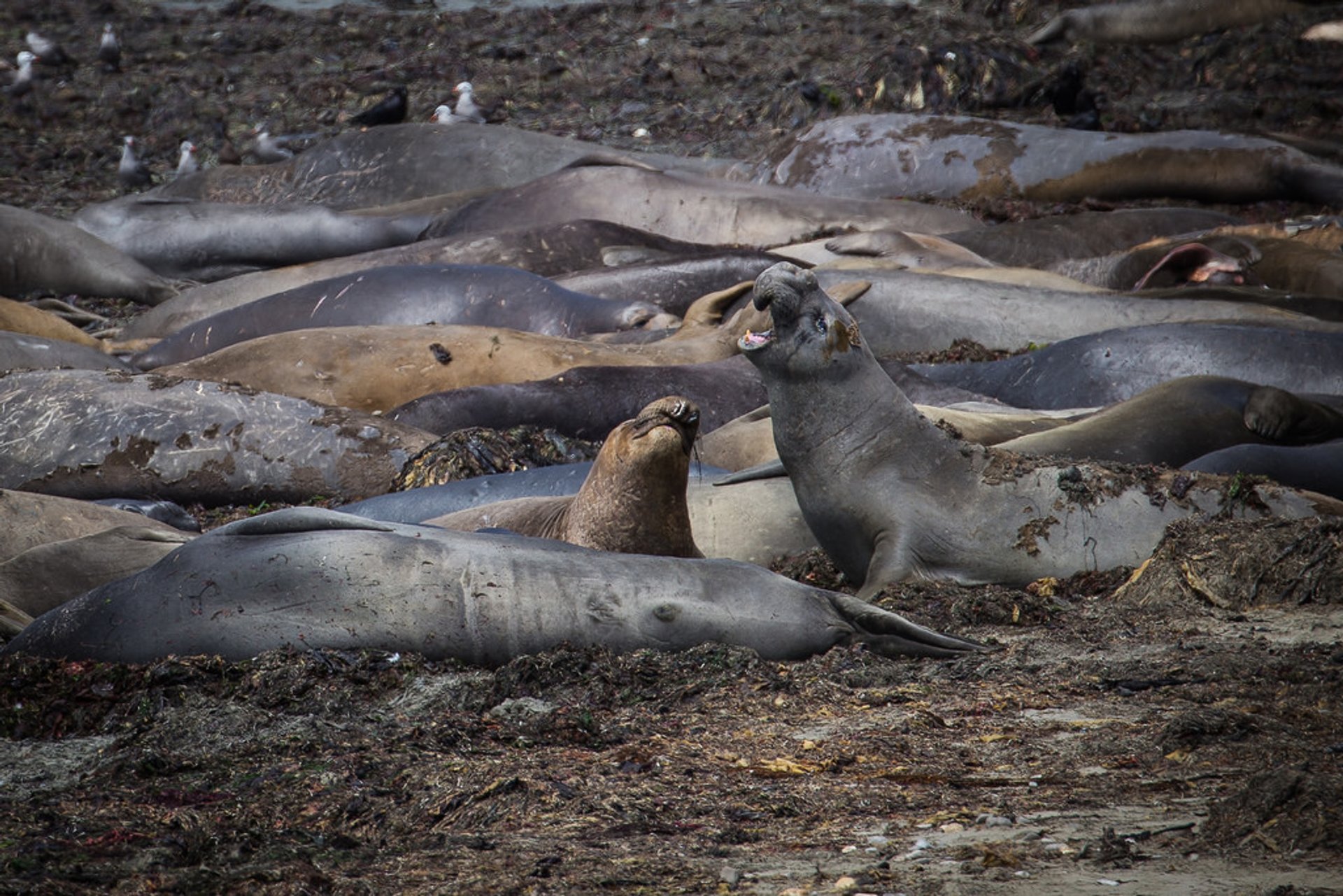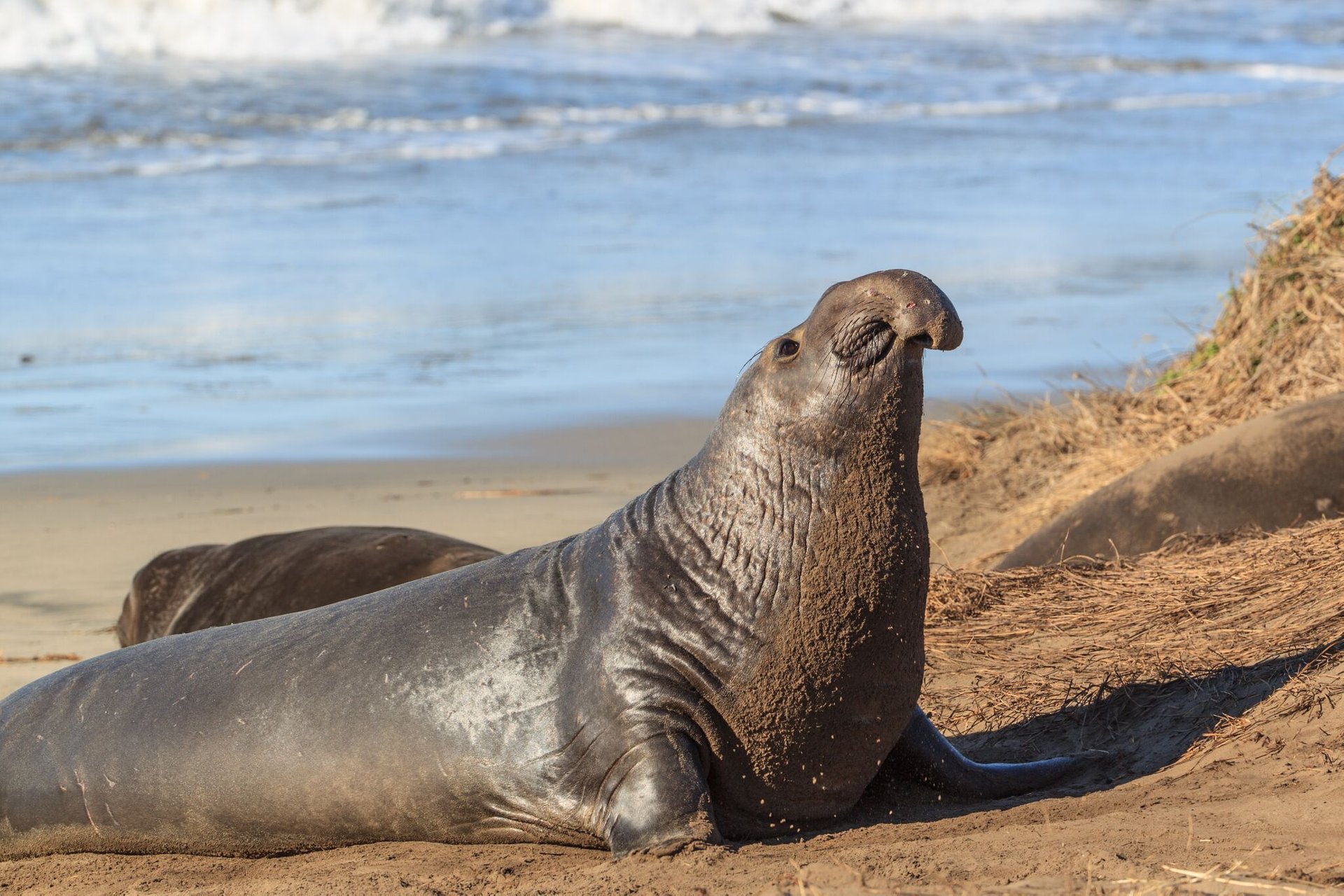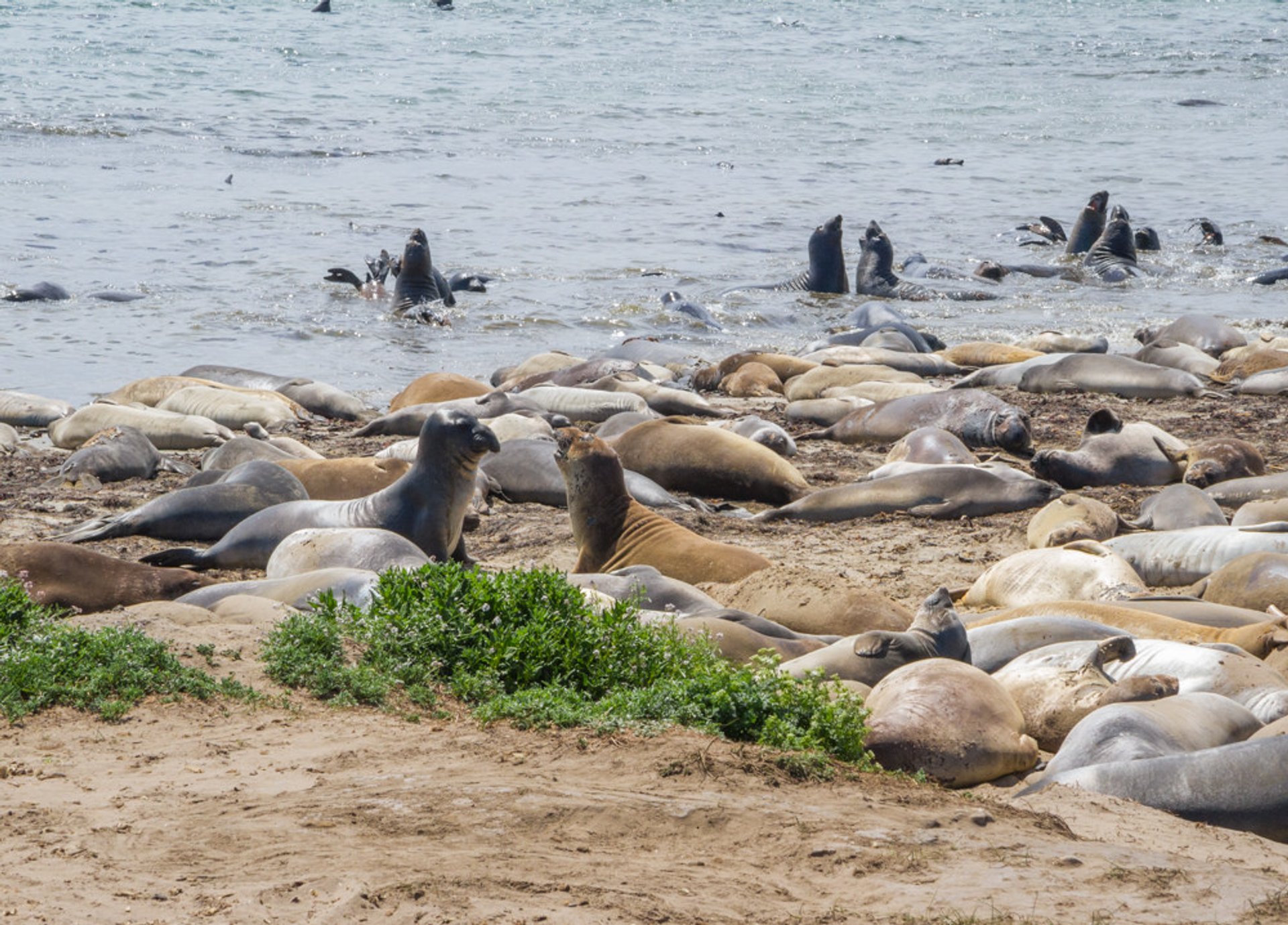 Elephant Seals
Featured in
This marine creature received its strange name due to the male's nose shape that resembles a clipped elephant trunk. All of them spend little time ashore, mainly feeding in the oceanic waters. The seals come to the land only during breeding season, which runs from December to March.
Another reason to dry up is the molting season which peaks between April and May. The best viewing spots for seals are southern California and Mexico, hosting up to 150,000 elephant seals each season.
During the mating season, the bulls fight over the right to be a master of the beach, so you might witness some male elephant seal fights.
Año Nuevo State Park is the most accessible spot to see Northern Elephant Seals. Guided tours allow visitors a glimpse of these enormous wild animals in their natural habitat during the mating season from mid-December through March.
You can also see the elephant seals at a rookery near Piedras Blancas Light Station in San Simeon. Over 7,000 individuals live there. The male elephant seals can grow to 4 metres in length, and weigh around 2,300 kg. Seals have a predictable schedule of breeding, molting, and birthing. They leave the rookery in March, but return between April to August to molt. November brings back mature males, who fight with each other to achieve the dominance for the breeding season. After unique mating rituals, each year in winter, between mid-December and mid-February, thousands of pups are born.
Find hotels and airbnbs near Elephant Seals (Map)
Elephant Seals
Featured in