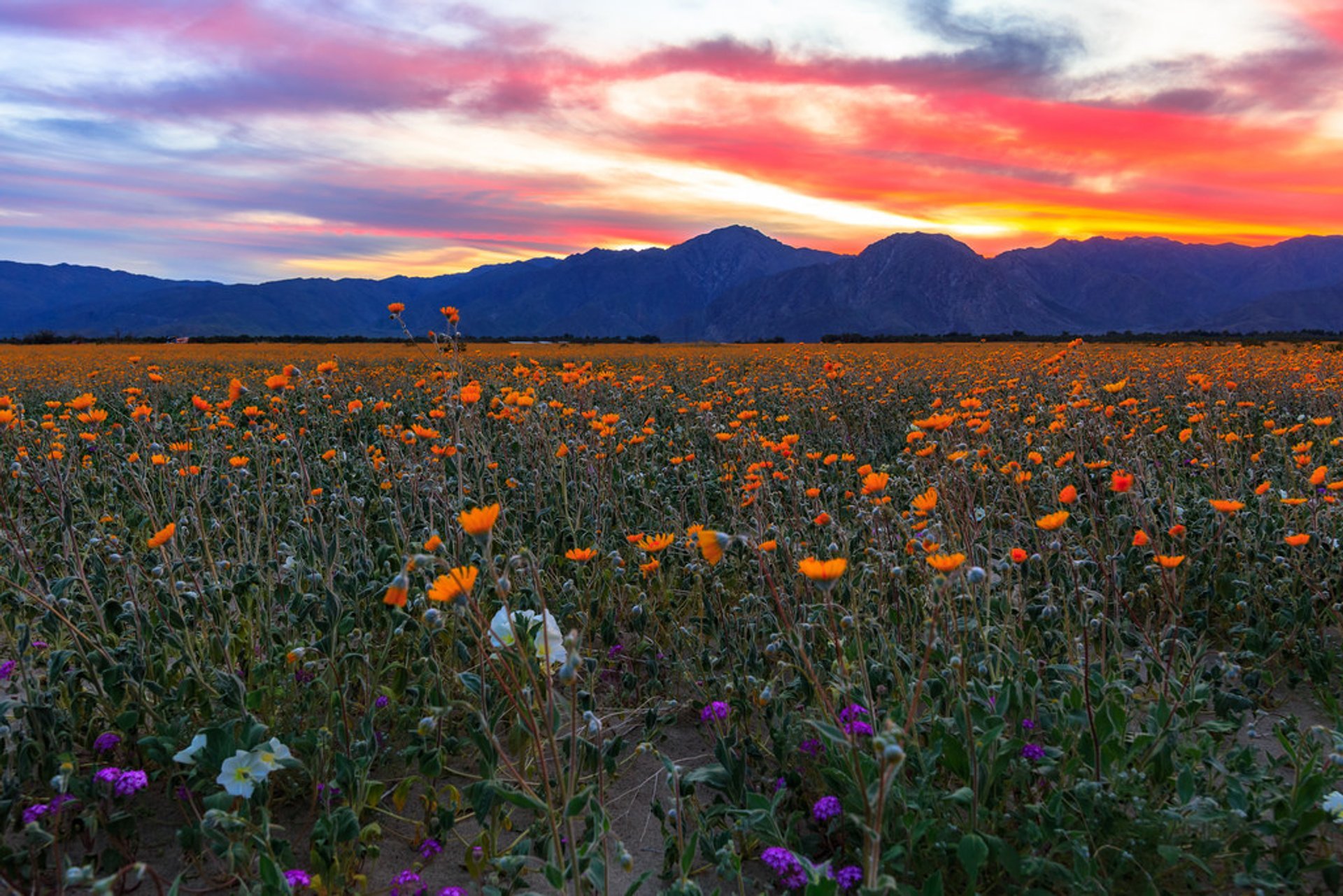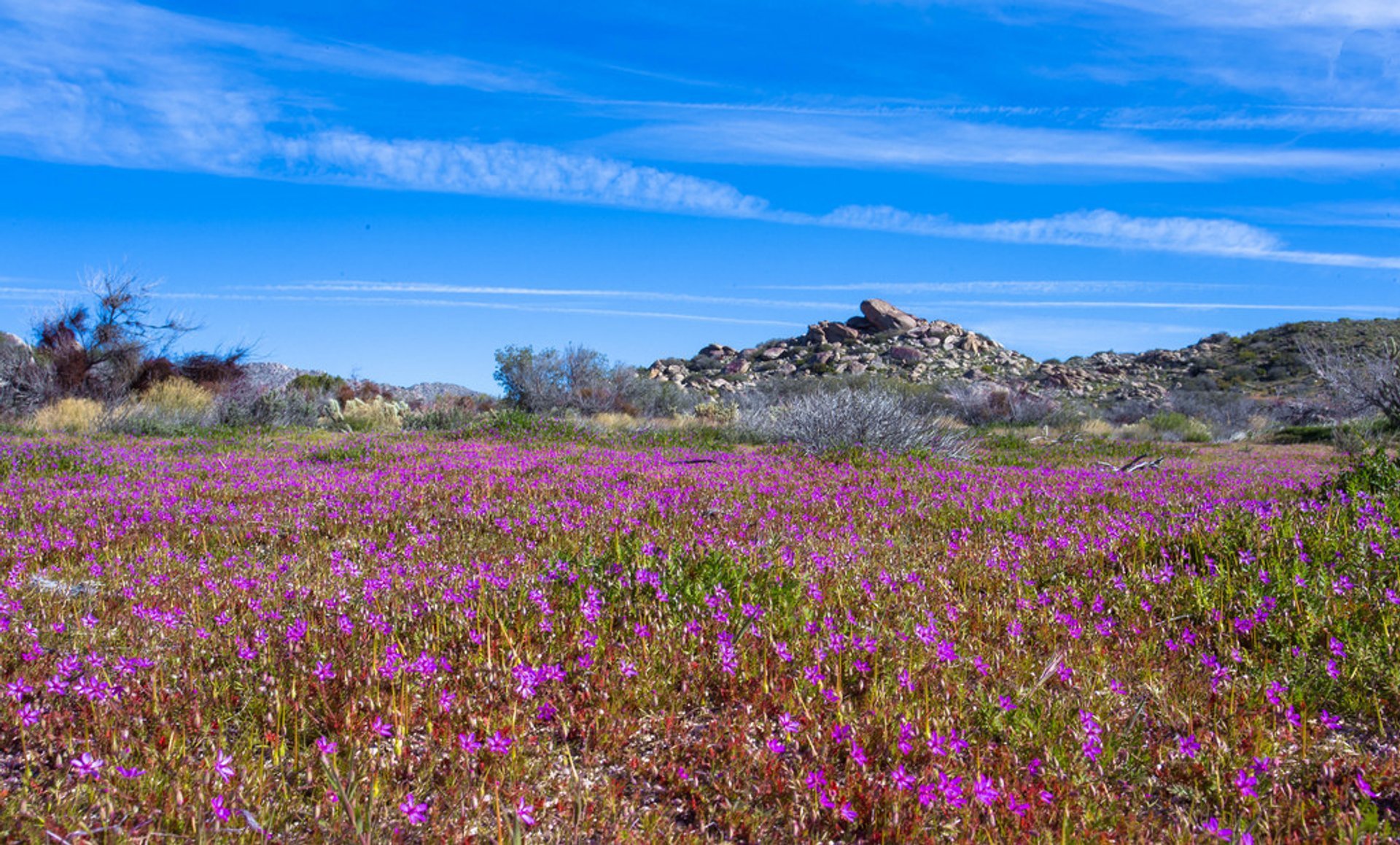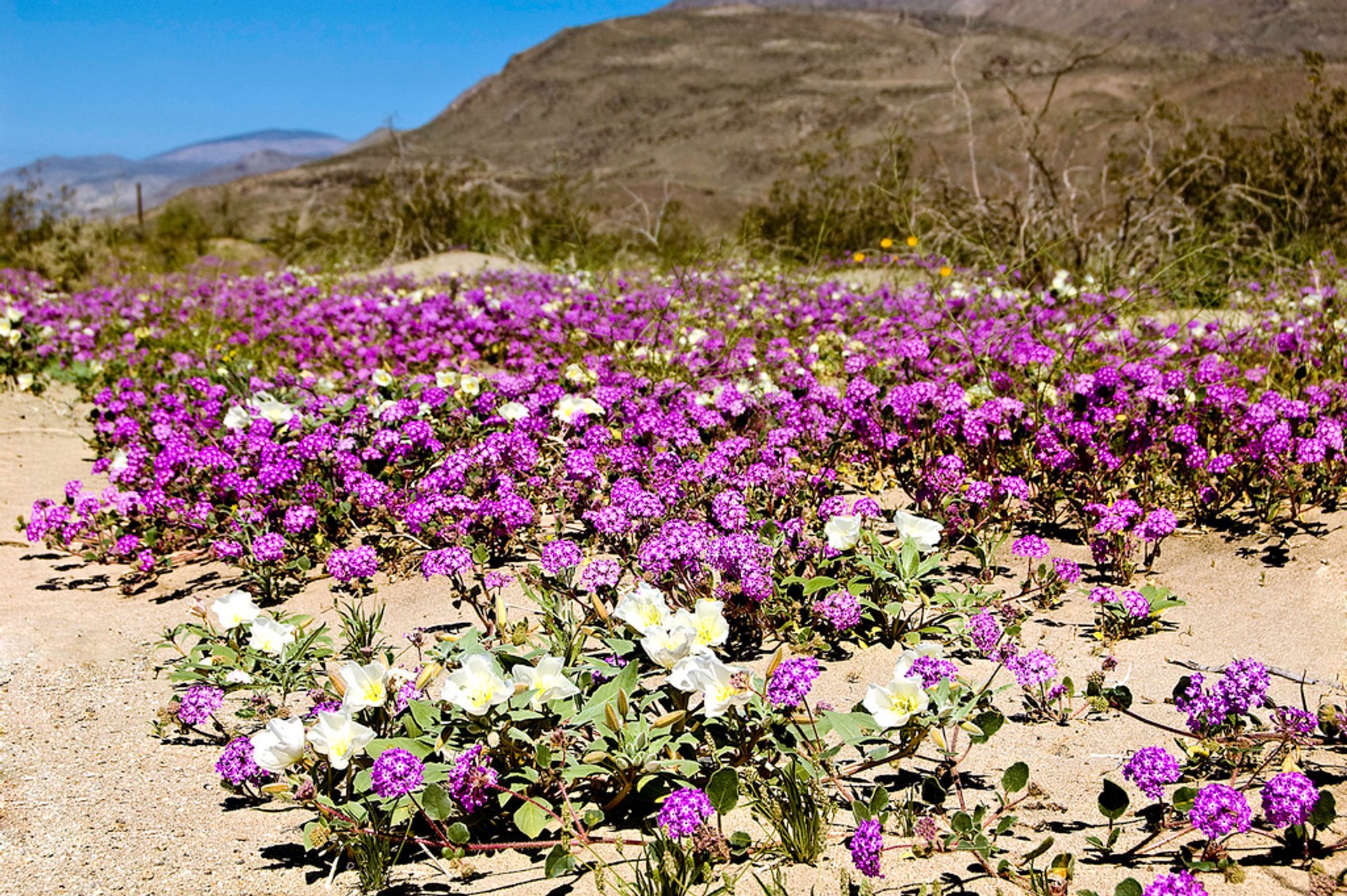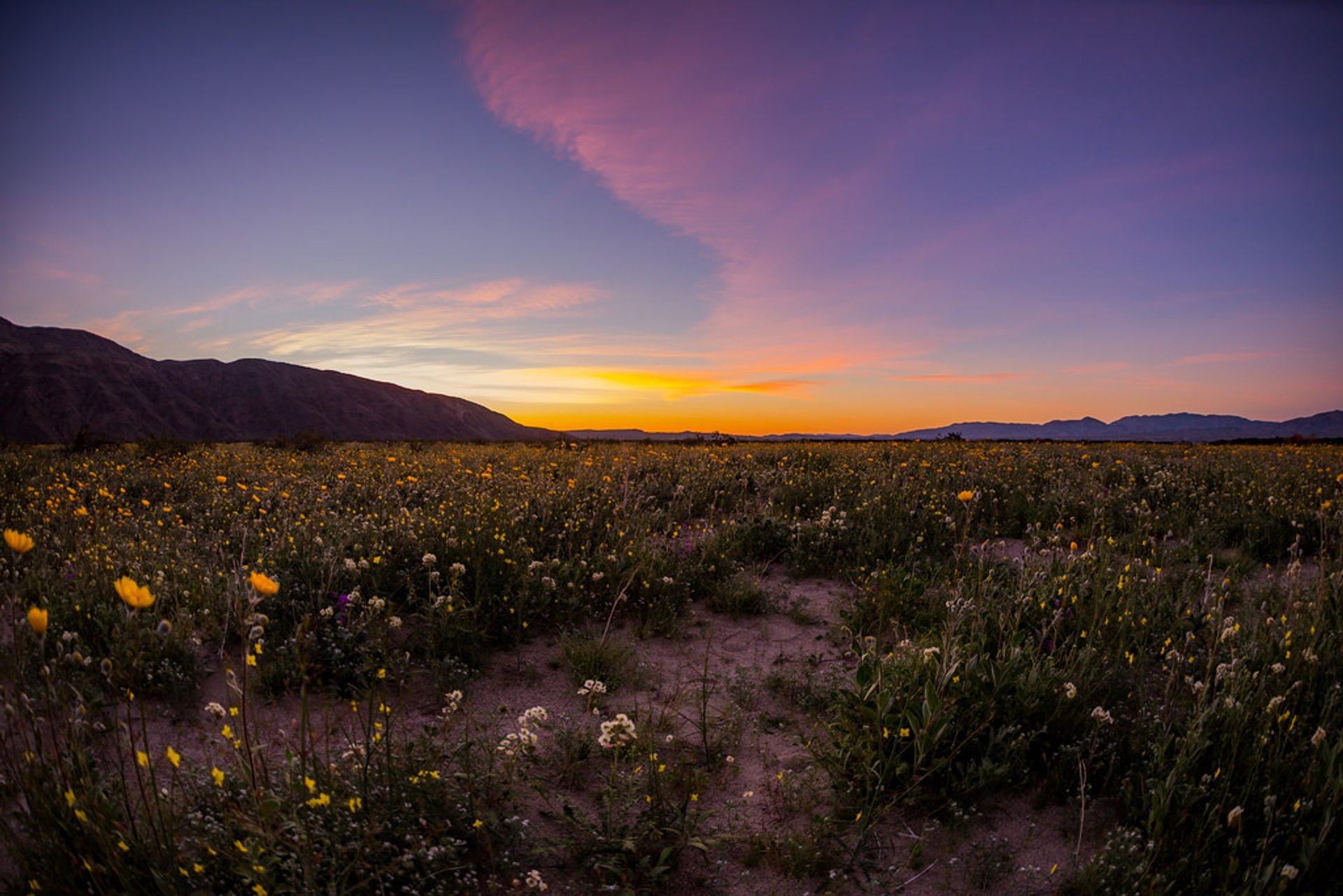 Super Bloom in Anza-Borrego Desert
Featured in
Anza-Borrego Desert State Park in the Colorado Desert is one of the few deserts in the world that experience the super bloom in early spring. This natural phenomenon happens every couple of years after a considerable amount of precipitation in autumn or winter. During dry months, the seeds of plants like the desert sunflower, brown-eyed primrose, pincushion, sand verbena, and desert lily remain in the ground waiting to flourish when they get a little water. When they do, the desert turns into a huge field full of life, covered with colorful blooming flowers.
Best time for Anza-Borrego wildflowers
While the first wildflowers pop up across the desert already halfway through February, the peak blooming in Anza-Borrego usually falls in the middle of March, and continues through April. In March, the flowers become especially lush and beautiful. So if you happen to be in SoCal during this very right time, visiting the desert is a must. California super bloom requires 73 mi (118 km) to drive from San Diego, which is roughly 1.5 hours. But they usually last only for a few weeks so hurry up if you want to behold this rare natural wonder. Note that the blooming desert is quite a popular sight so you might not be all alone there during your visit.
What to do in Anza-Borrego
Super blooms are not the only reason to visit the area. You can pair your wildflower experience with several other equally fascinating activities, some of which are also seasonal. In March, mother nature grants you another unique chance of capturing the sight of Painted Lady Butterfly Migration. Also, you can spot the so-called desert hummers—Palm Springs and Palm Desert host Costa's hummingbirds (Calypte costae) all year round. Another must-do during your visit is hiking to Borrego Springs Metal Sculptures, the very Californian desert attraction.
Where to stay in Anza-Borrego
Camping
Camping at Anza-Borrego Desert State Park is the most popular option if you are planning to stay overnight. There are four developed and eight primitive campgrounds. Check out Fish Creek Campground, Blair Valley Campground, or Culp Valley campground for beautiful views and a perfect desert experience.
Hotels
If you're not the camping kind of person, there are dozens of hotels near Anza-Borrego State Park. The closest accommodations may be found in Borrego Springs surrounded by the desert. However, you might want to investigate more distant opportunities as well. Find the super bloom map below and take your time to find the best fit.
Find hotels and airbnbs near Super Bloom in Anza-Borrego Desert (Map)
Super Bloom in Anza-Borrego Desert
Featured in