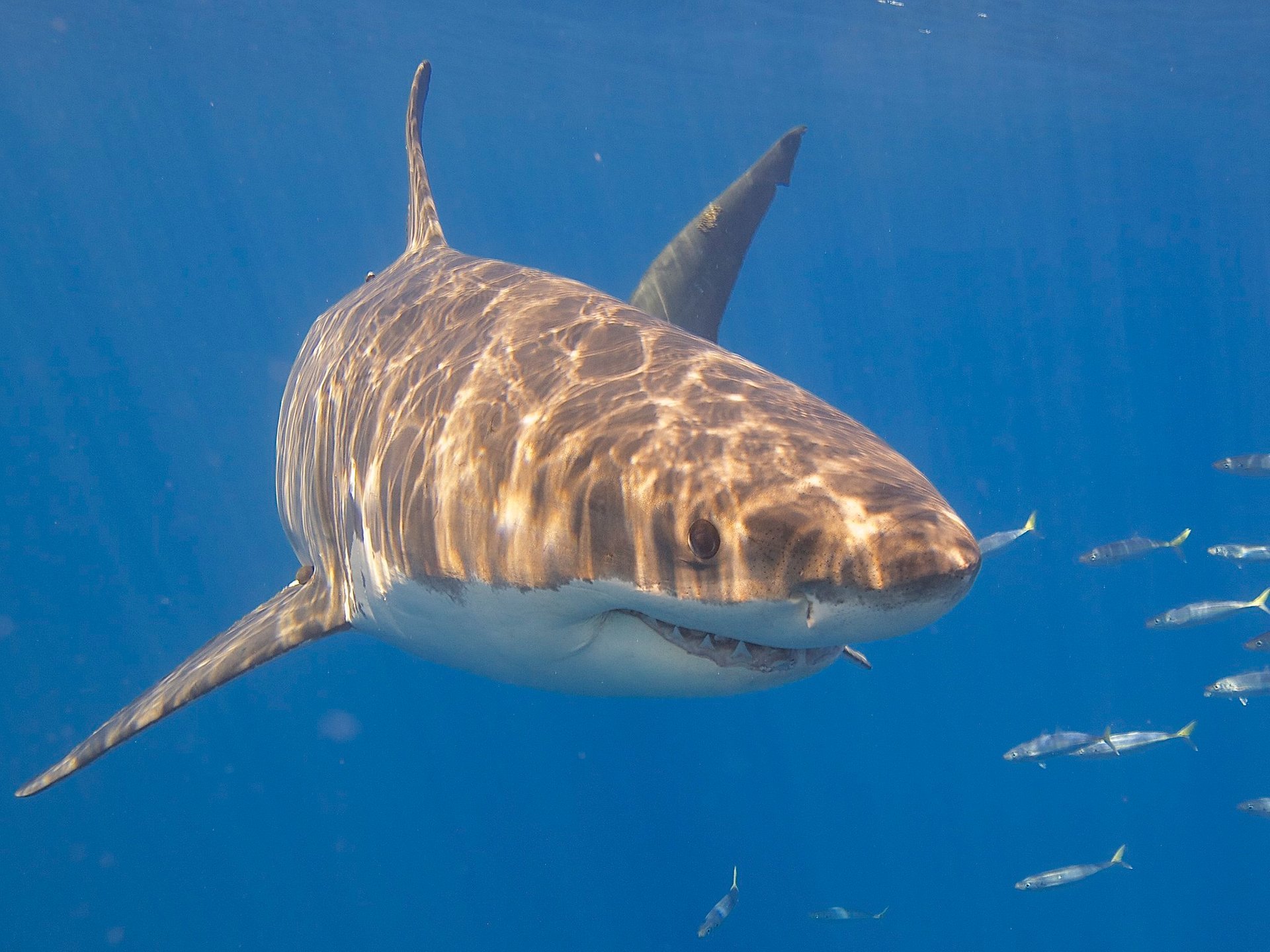 Great White Sharks
Featured in
In the history of California, there have been just nine fatalities caused by great white sharks. This statistic goes to show that shark attacks are extremely rare. Nevertheless, white sharks are the only species you can meet in California waters that pose danger to humans so it's important to be aware.
White sharks are most abundant in the waters along the west coast of the Baja California peninsula in Mexico. Scientists estimate their population at about 300. When the ocean warms up near the U.S. Californian coast, sharks often migrate north along the coastline. Their peak numbers are registered in California in August and September but sharks can be spotted during the rest of the year as well.
White sharks are seen most often near the Channel Islands, at Point Conception as well as near Santa Barbara beaches, Santa Monica Bay, Long Beach, Huntington Beach, and near San Clemente. In the north, they show up near The Farallon Islands, Año Nuevo Island, and Tomales Point.
White sharks are often feared because of their impressive size. Adult species weigh about 4,000–5,000 lbs (1-3 t). They feed on fish and marine mammals. Young elephant seals are their main prey in California. It's believed that great white sharks live up to 70 years.
Find hotels and airbnbs near Great White Sharks (Map)
Great White Sharks
Featured in