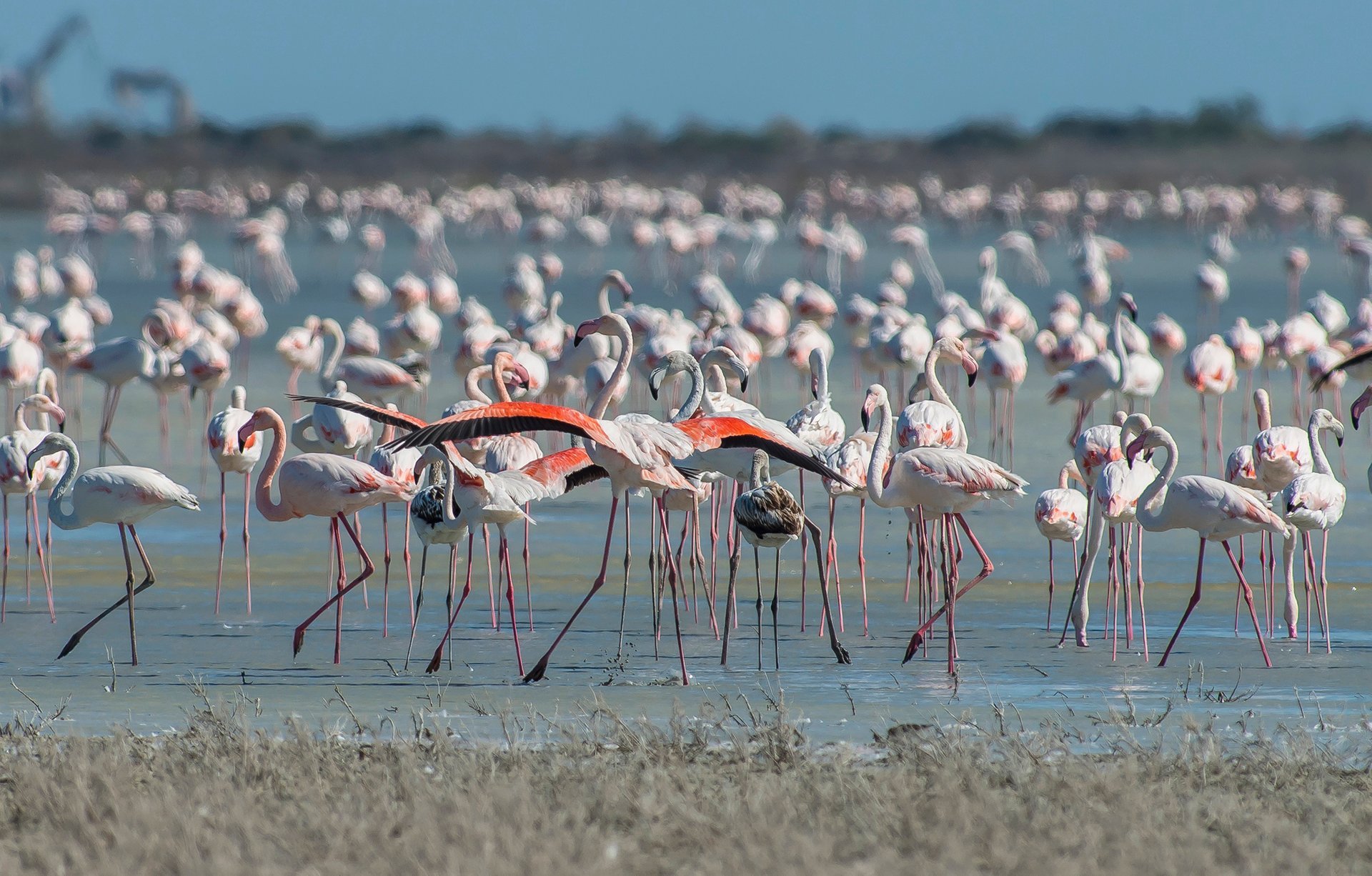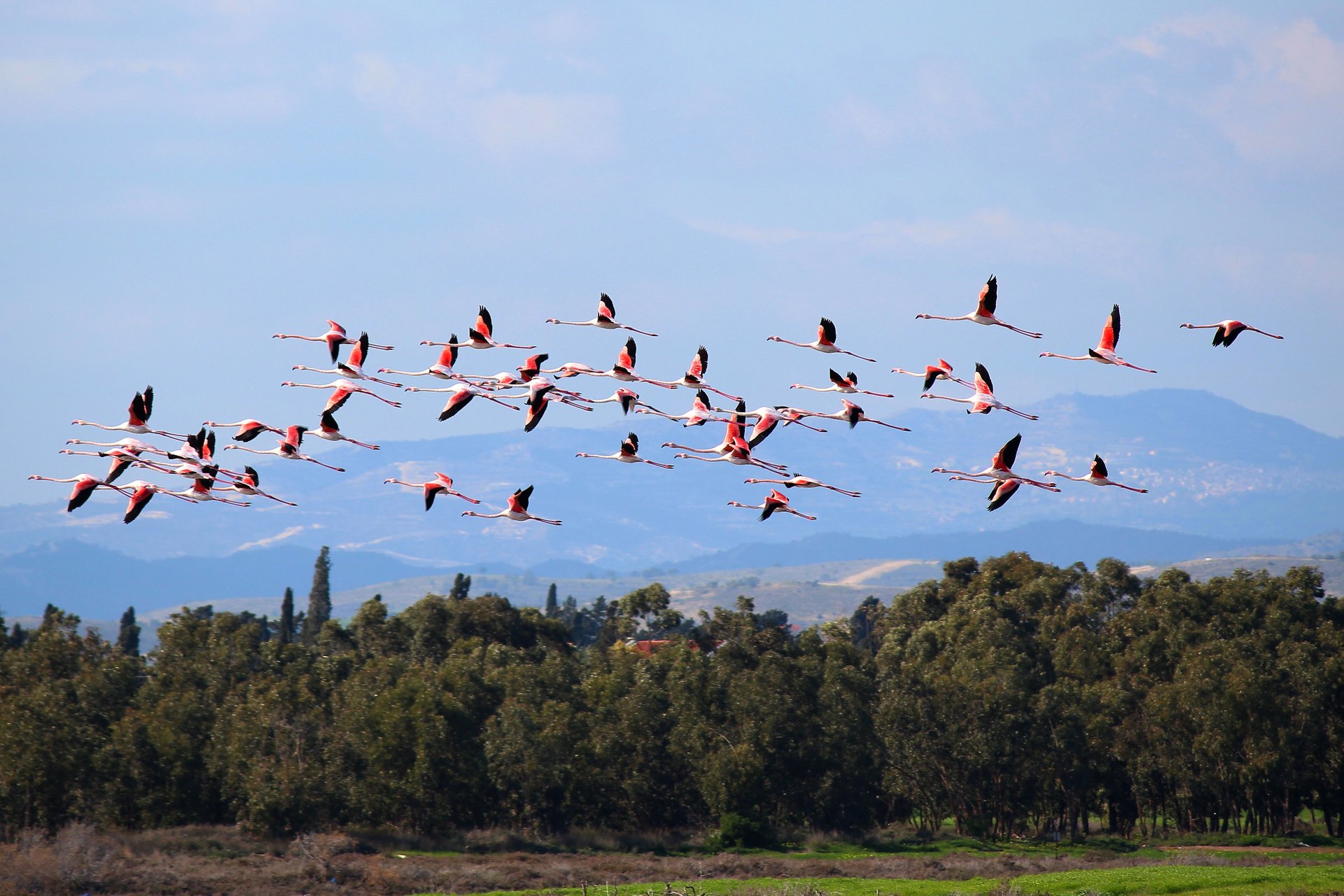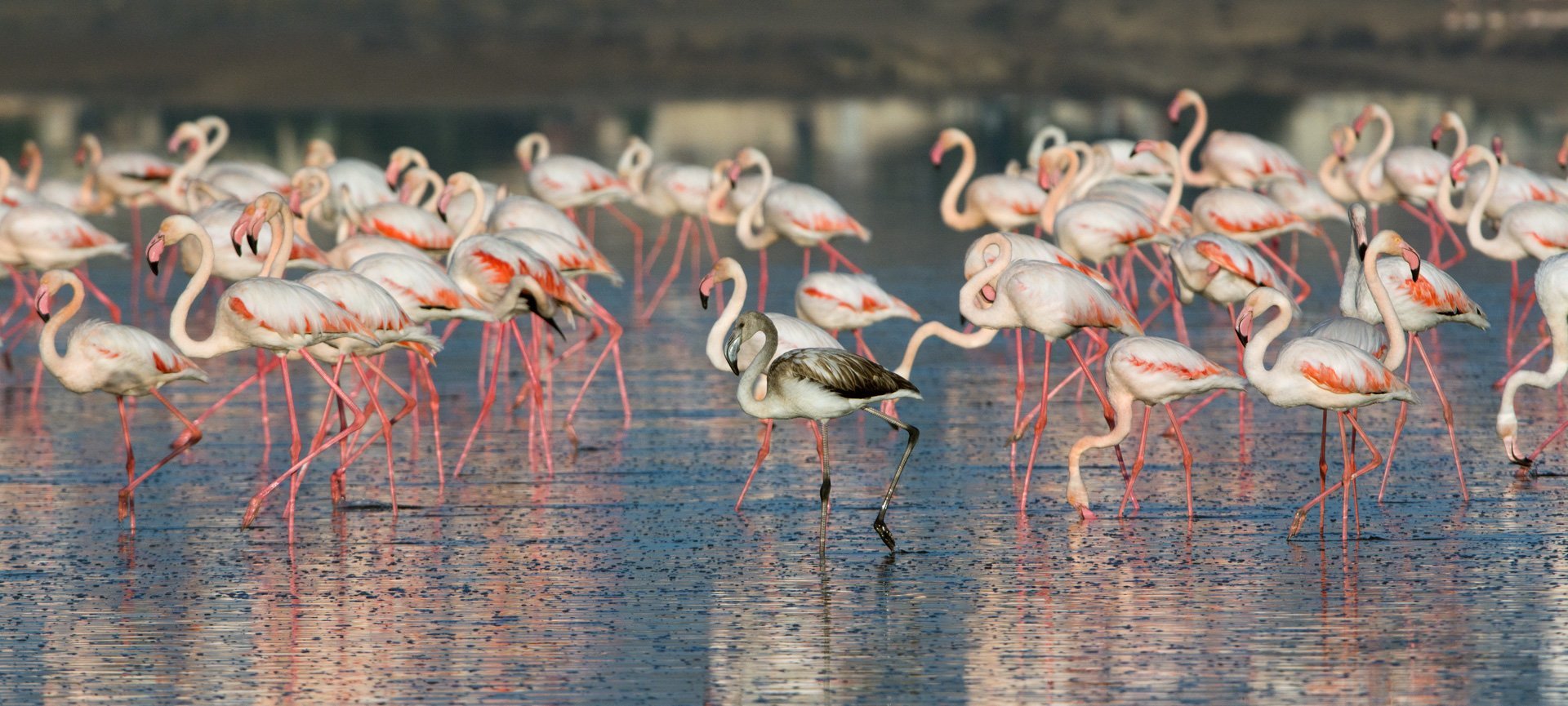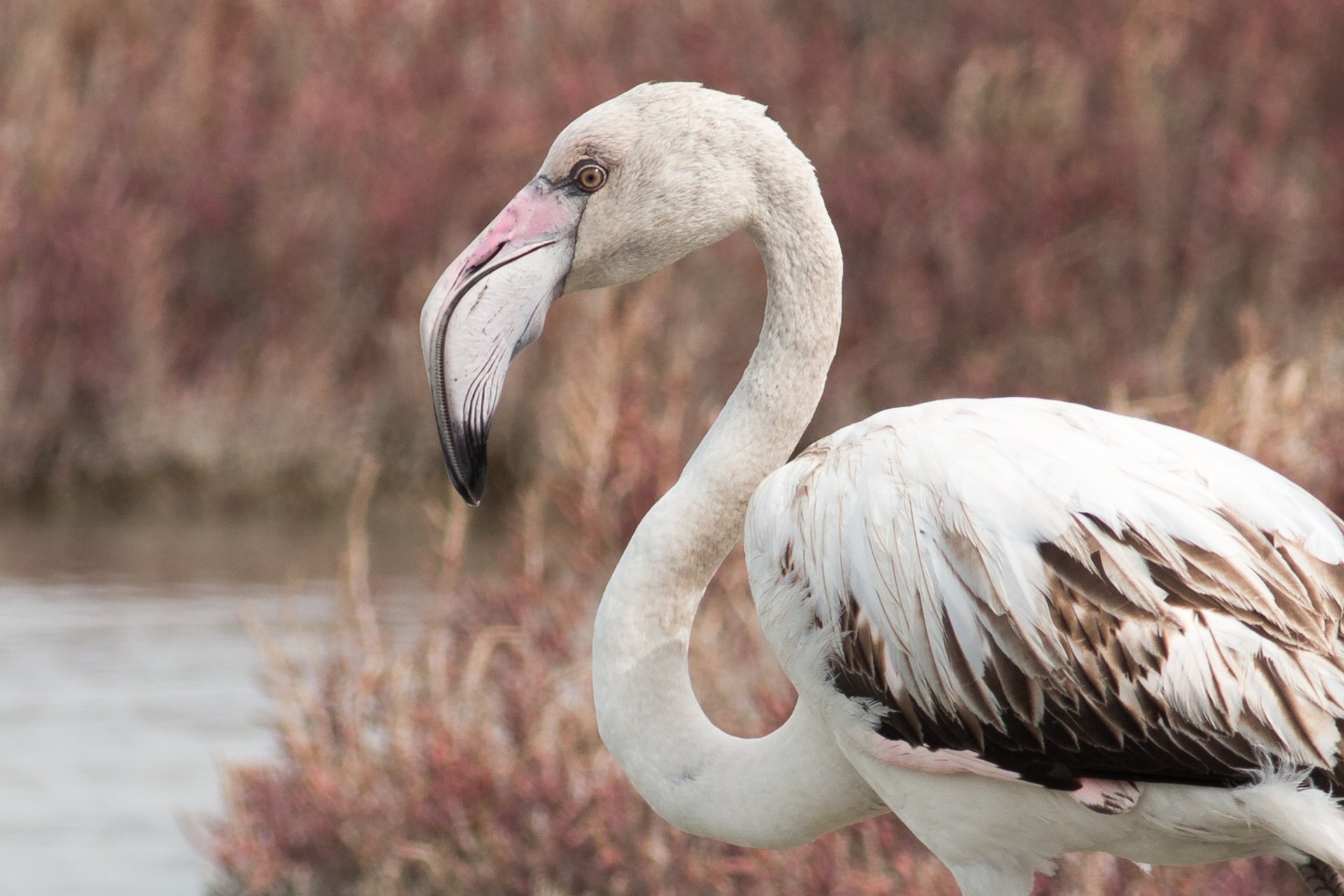 Rainy season in Cyprus brings in not only the low season but also thousands of migrating birds, making it the most favourable period for nature lovers. One of the most spectacular occasions is the annual stop of the greater flamingos on the south-eastern shores of Cyprus.
Some of the flamingoes first head to the Akrotiri Lake (also known as the Limassol Salt Lake) in November–December and wait until the water level of Larnaca Lake increases sufficiently.
Right after the rain starts filling the Larnaca Salt Lake with fresh water, these gorgeous pink birds land on its shores in search of food and rest. It is estimated that the number of Greater Flamingos may reach up to 20,000 individuals, depending on conditions. They wander around the surrounding area or fly in the sky in search of good spots to rest. By the way, sometimes greater flamingos cause troubles to local administration while staying around Larnaca, as the lake is located very close to its international airport and 3-kilogram birds can be dangerous for planes.
There are a few other lakes around Cyprus where greater flamingos can be spotted, such as Oroklini Salt Lake and Paralimni Lake.
Find hotels and airbnbs near Greater Flamingos (Map)