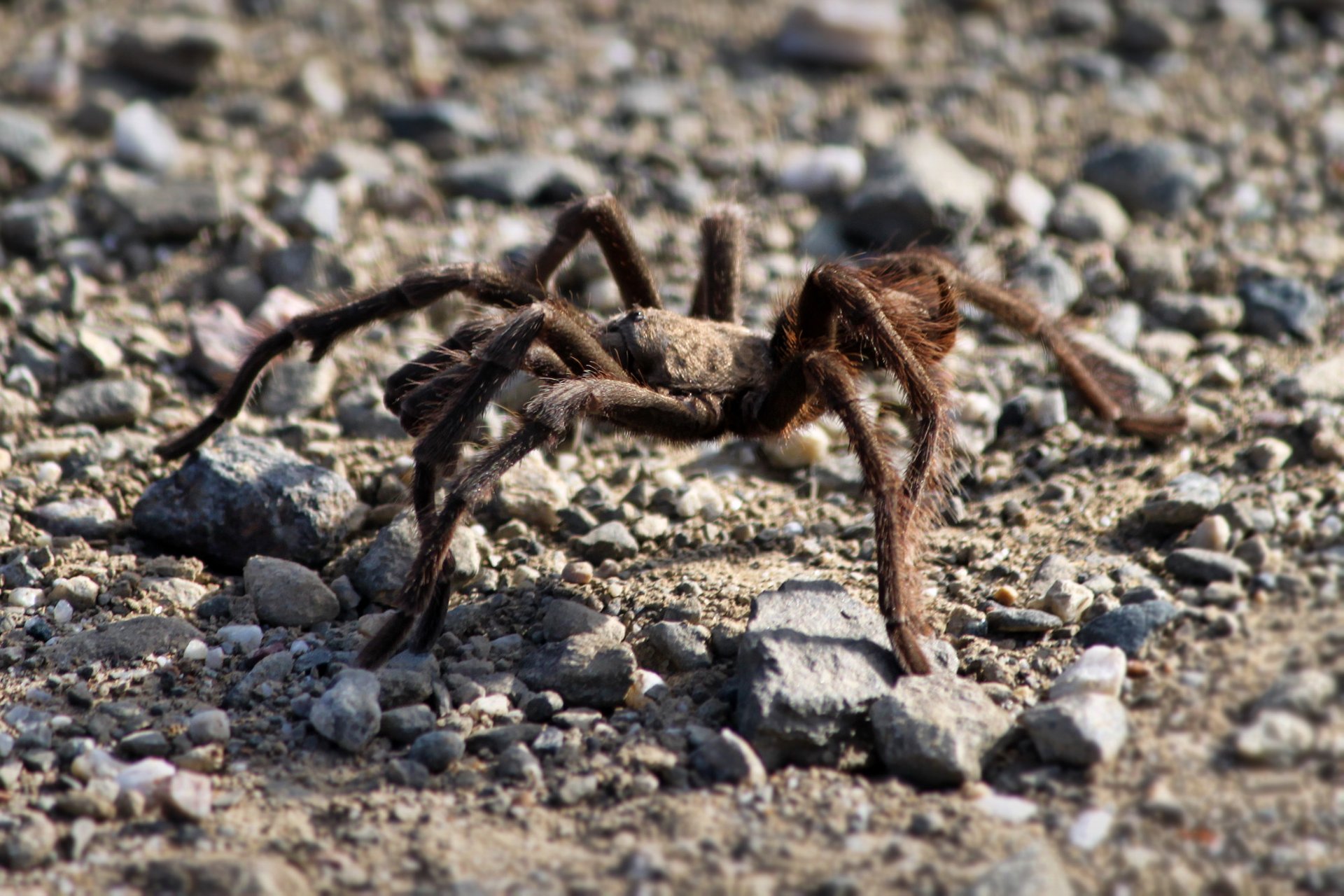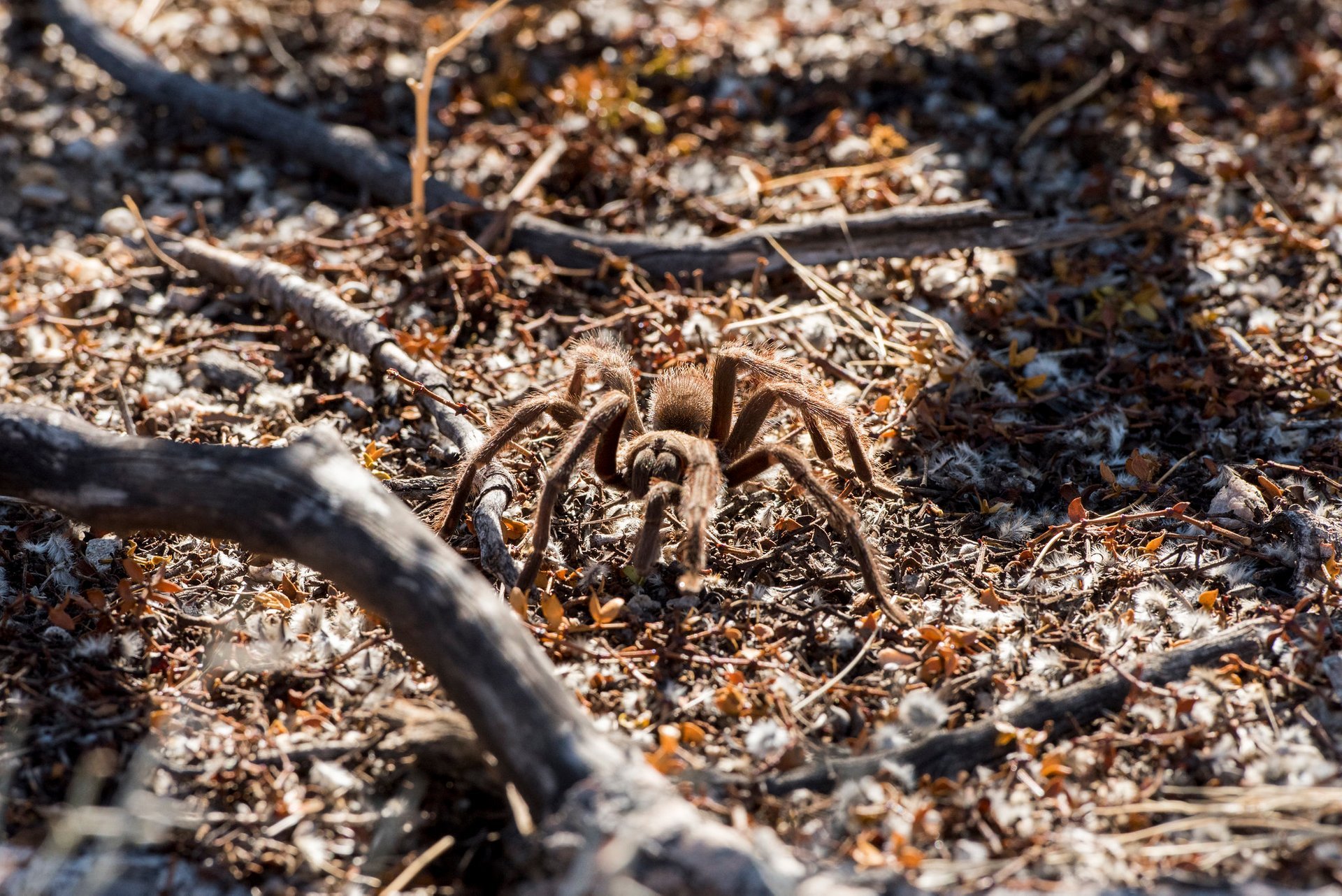 A tarantula near Mount Hamilton, California
See accommodations nearby
Tarantula Migration
Featured in
Every fall, North American tarantulas can travel from a few inches up to a mile to find a mate. During September and October, you can observe large hairy spiders, known as brown tarantulas or Aphonopelma hentzi, on the trails, roads, and grassland from the bay area (Mount Diablo State Park) to Southern California.
Arachnids are often spotted in Griffith Park, Los Angeles, around Malibu Creek State Park and Topanga State Park in the Santa Monica range and Eaton Canyon in the San Gabriel Mountains.
Spiders love desert climate so you can find plenty near San Diego. Check Anza-Borrego Desert State Park, Santa Ysabel Preserve, the Mojave Desert, and Joshua Tree National Park.
Tarantulas live most of their lives in burrows. Males stay there for seven to eight years until they reach adulthood. Then they leave their hideaways for just a few weeks to find a mate and unfortunately die shortly afterward. Females usually enjoy a longer life, staying in their burrows for about 2o years.
Find hotels and airbnbs near Tarantula Migration (Map)
Tarantula Migration
Featured in