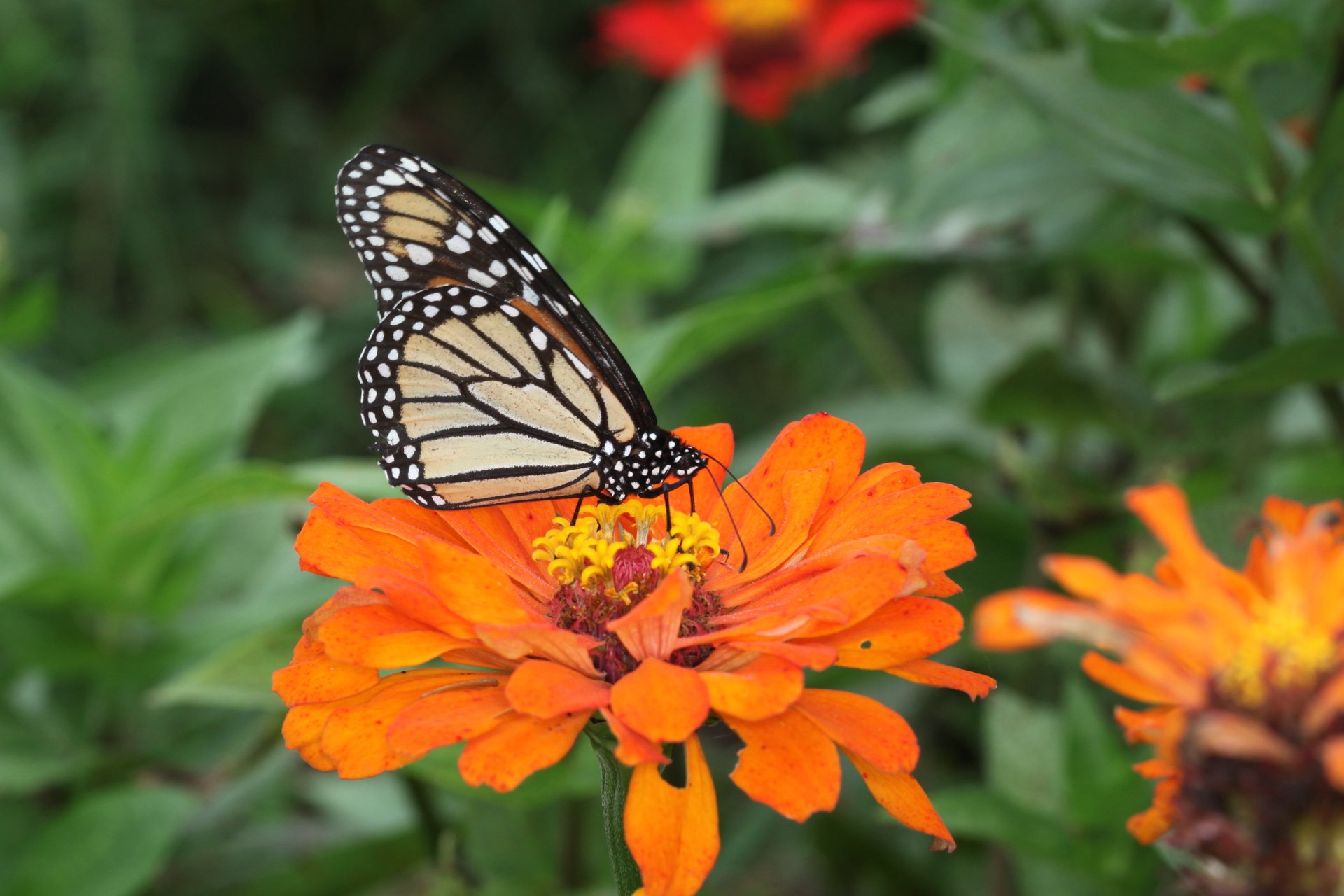 See accommodations nearby
Each year, monarch butterflies travel more than 2,000 mi (3,218 km) one-way in search of a better climate. In the fall, they change their location from colder Canada and the US to sunny Mexico. And in the spring, they return to the north. In both cases, Asheville and the surrounding area are known as a usual stop of their journey. Around 300 million of them stay in North Carolina for a few weeks to enjoy their favorite milkweed and other nectar plants.
There are many North Carolina locations where you can watch butterflies, but the best of them are hidden in the Blue Ridge Parkway and the Great Smoky Mountains. Hike to the Orchard at Altapass, Pounding Mill Overlook, Cherry Cove Overlook, Mount Pisgah, or Black Balsam. At these places, you are guaranteed to see butterflies in their comfortable humid environment.
Butterflies occur in the state twice a year: from May to July when they return from wintering and from mid-September to early October when they fly south.
Find hotels and airbnbs near Monarch Butterfly Migration (Map)