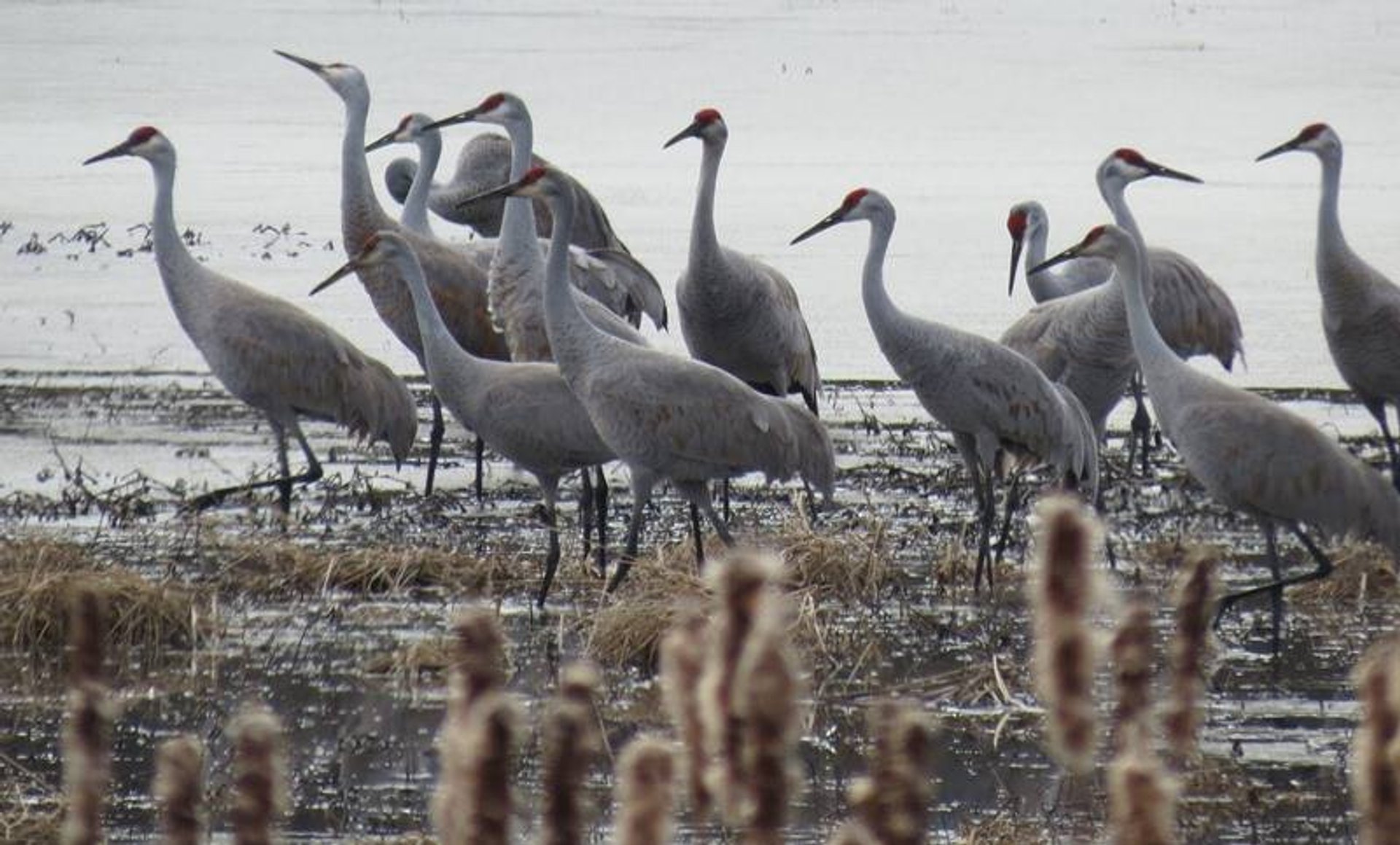 Sandhill Cranes at Muscatatuck National Wildlife Refuge
Donna Stanley, USFWS Midwest
See accommodations nearby
A flock of Sandhill cranes is one of the most amazing natural spectacles that you can observe in North America. Half a million of these gorgeous birds migrate annually from nesting areas in the north to wintering grounds in the south. Indiana lies on these crane's fall migration routes, as the large group of cranes circle between breeding sites in Wisconsin and Michigan and the warm marshes of Georgia and Florida. The South Shore region of north-west Indiana lies in between those two destinations.
Cranes start to arrive in Indiana in late September and usually stay through December. The South Shore of Lake Michigan becomes their stopover before the long flight. Marshes, wetlands, and grasslands are abundant in Jasper County, especially, Jasper-Pulaski Fish and Wildlife Area, which hosts tens of thousands of cranes every fall. Visit its 300-acre Goose Pasture Viewing Area to see cranes, witness their "dances", as well as listen to their distinctive chatter and calls.
Sandhill cranes are very large and tall birds that reach 3-4 ft (1-1.2 m) in height. They have a long neck and legs as well as quite broad wings. Their most recognizable feature is a red crown on the head.
Find hotels and airbnbs near Sandhill Crane Migration (Map)