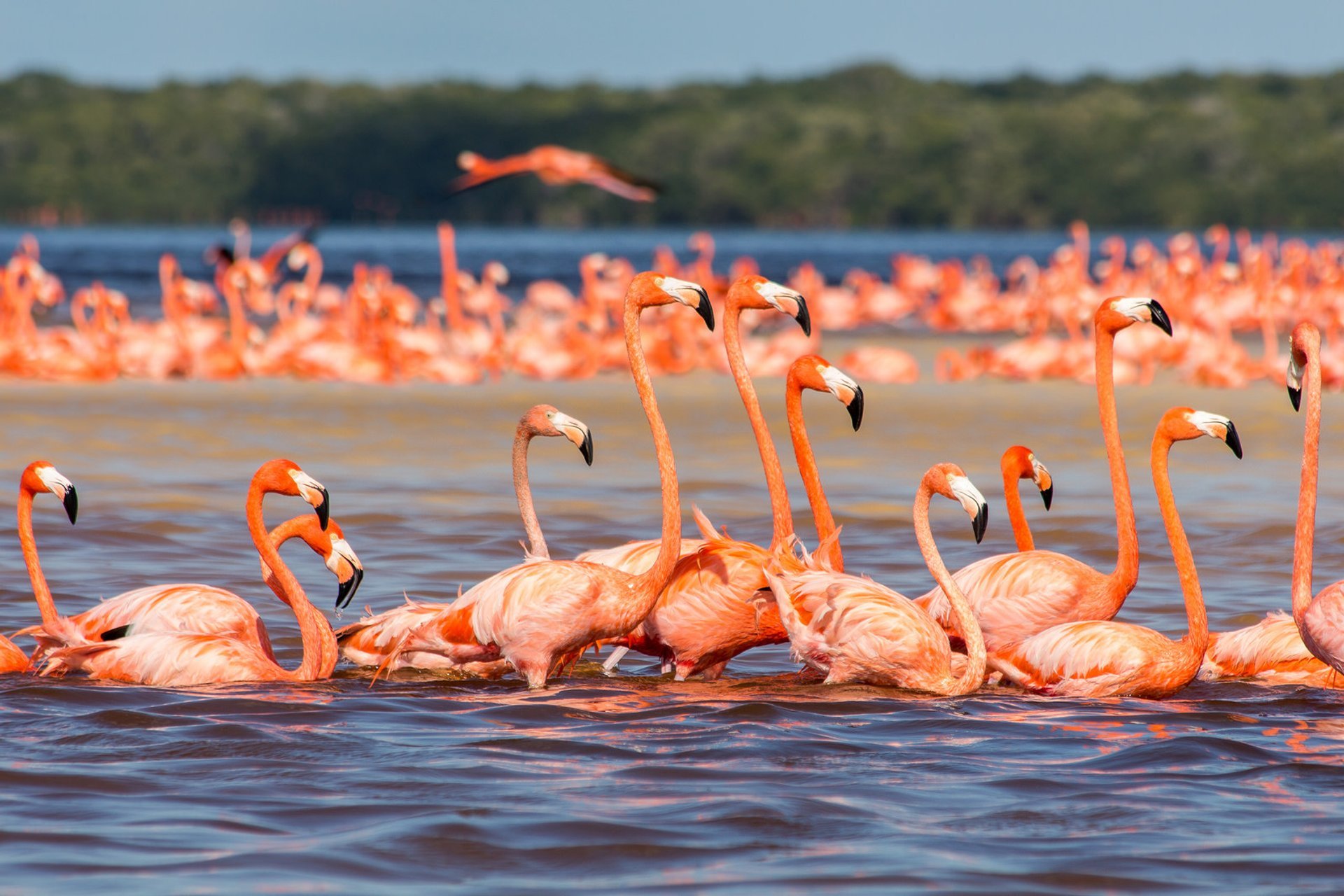 Tens of thousands of flamingos live in the Yucatan peninsula year-round, but they often change their breeding and nesting locations. The Celestun Biosphere Reserve is their favourite breeding ground, and Ria Lagartos is great for nesting.
The best time to observe large populations of these pink birds is from December to April in Ria Lagartos Reserve, where they lay eggs and take care of chicks while they are too small to be left alone.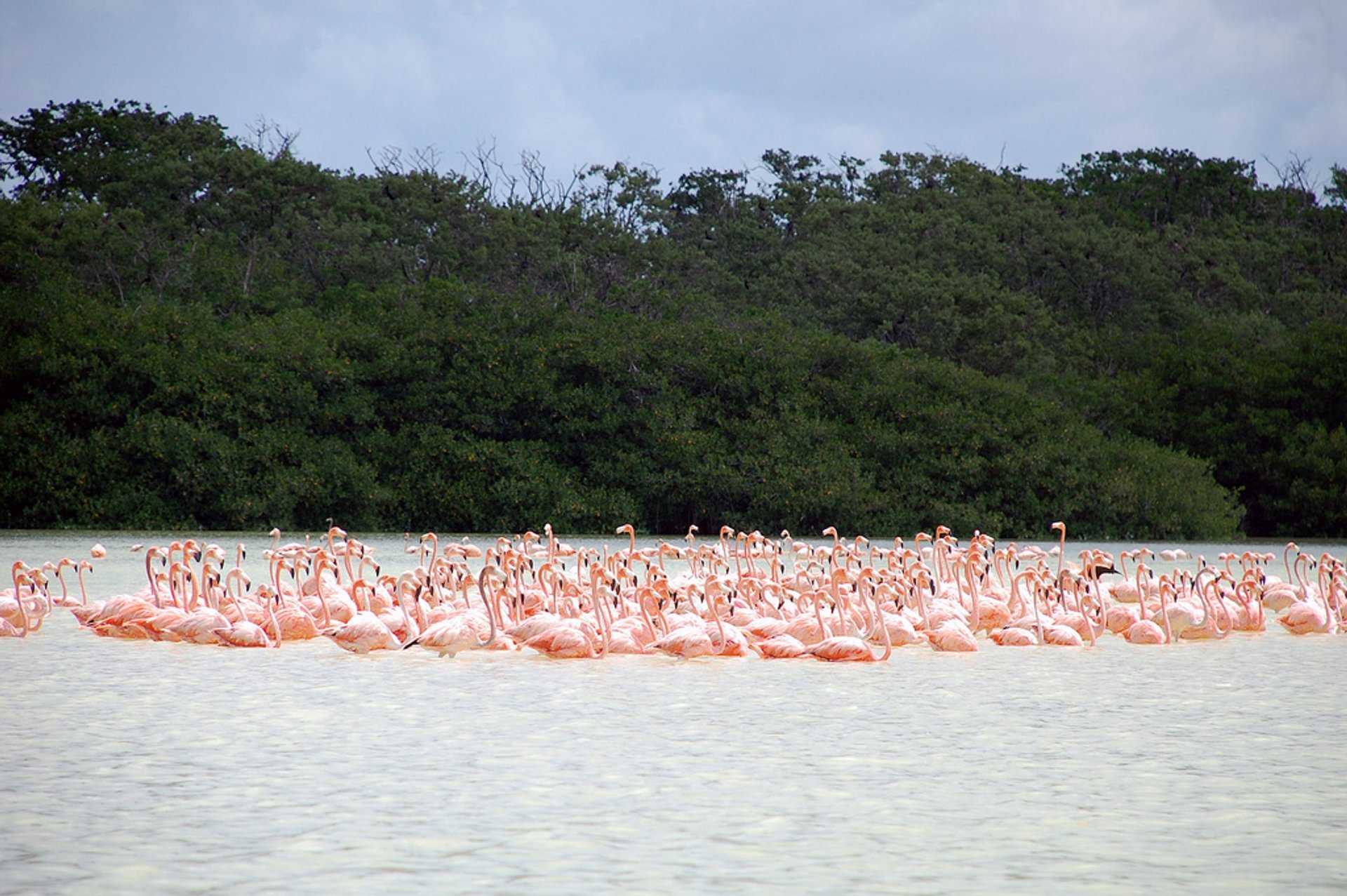 The bird colonies tend to stick together, and the views are really splendid. However, take into account flamingos are extremely shy, so it's better to stay at distance from the pink mass in order not to scare them off. Binoculars and cameras with good zoom will be really useful.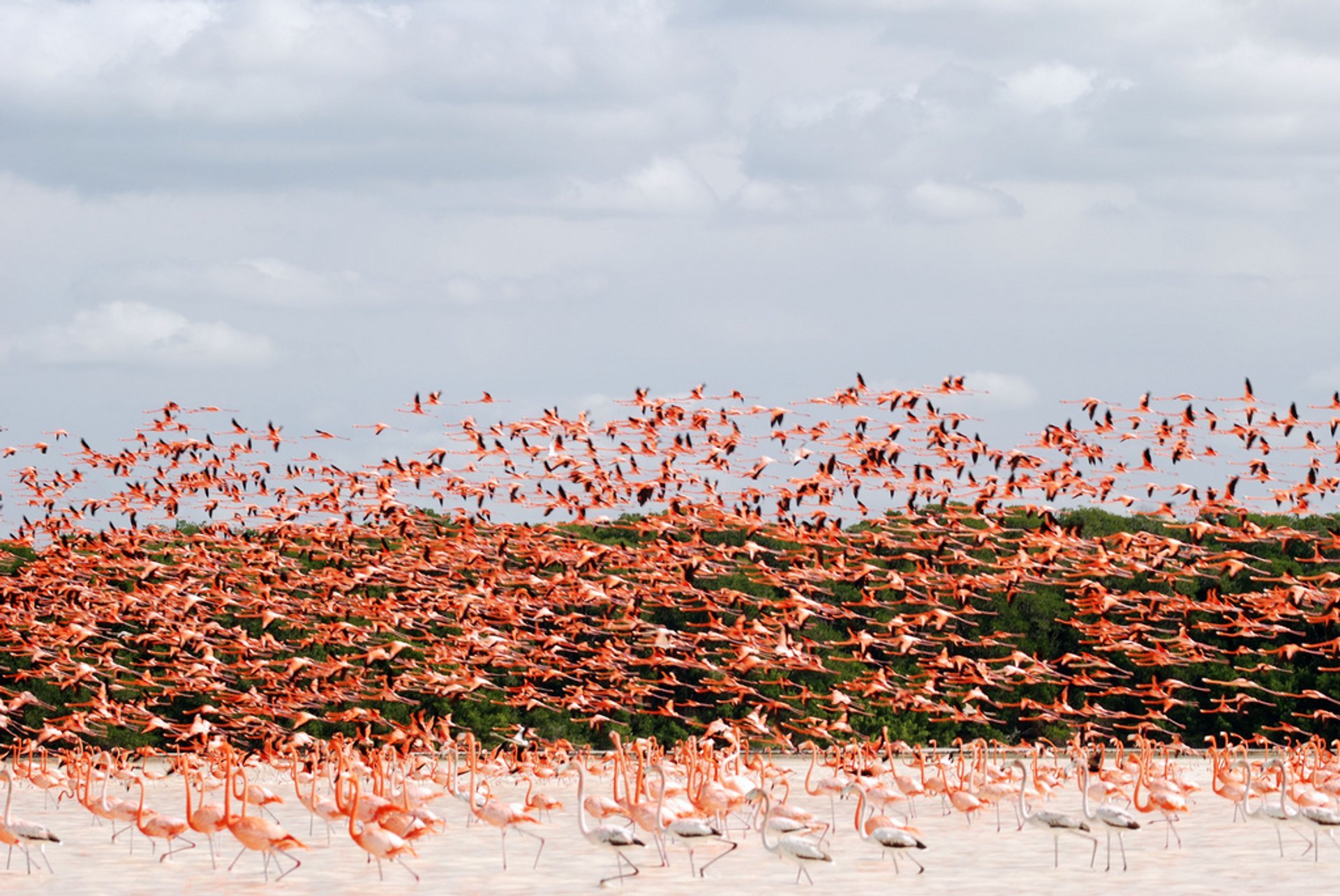 Flamingos remain on their nesting ground till autumn, and then fly back to Celestun.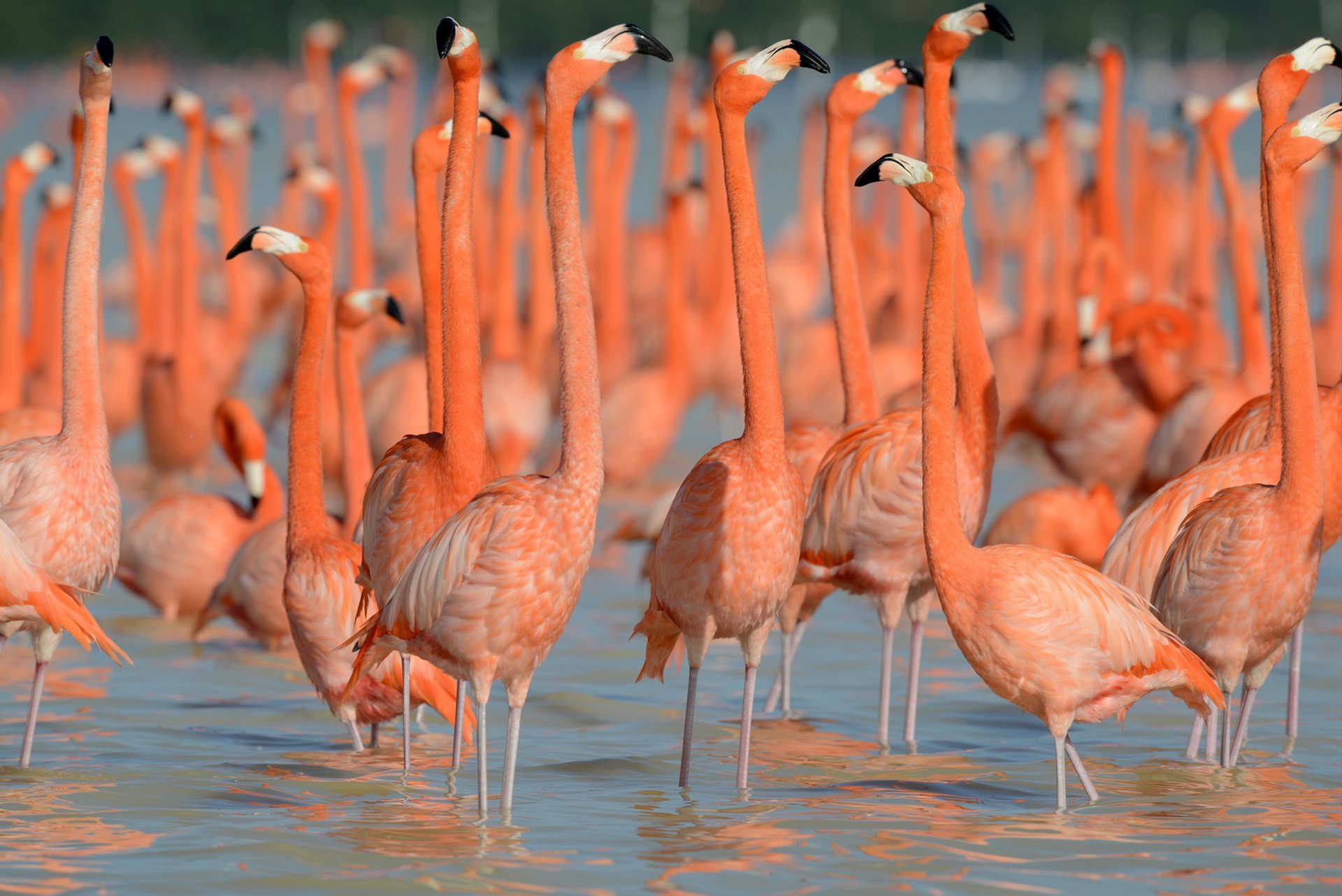 Flamingos Featured in