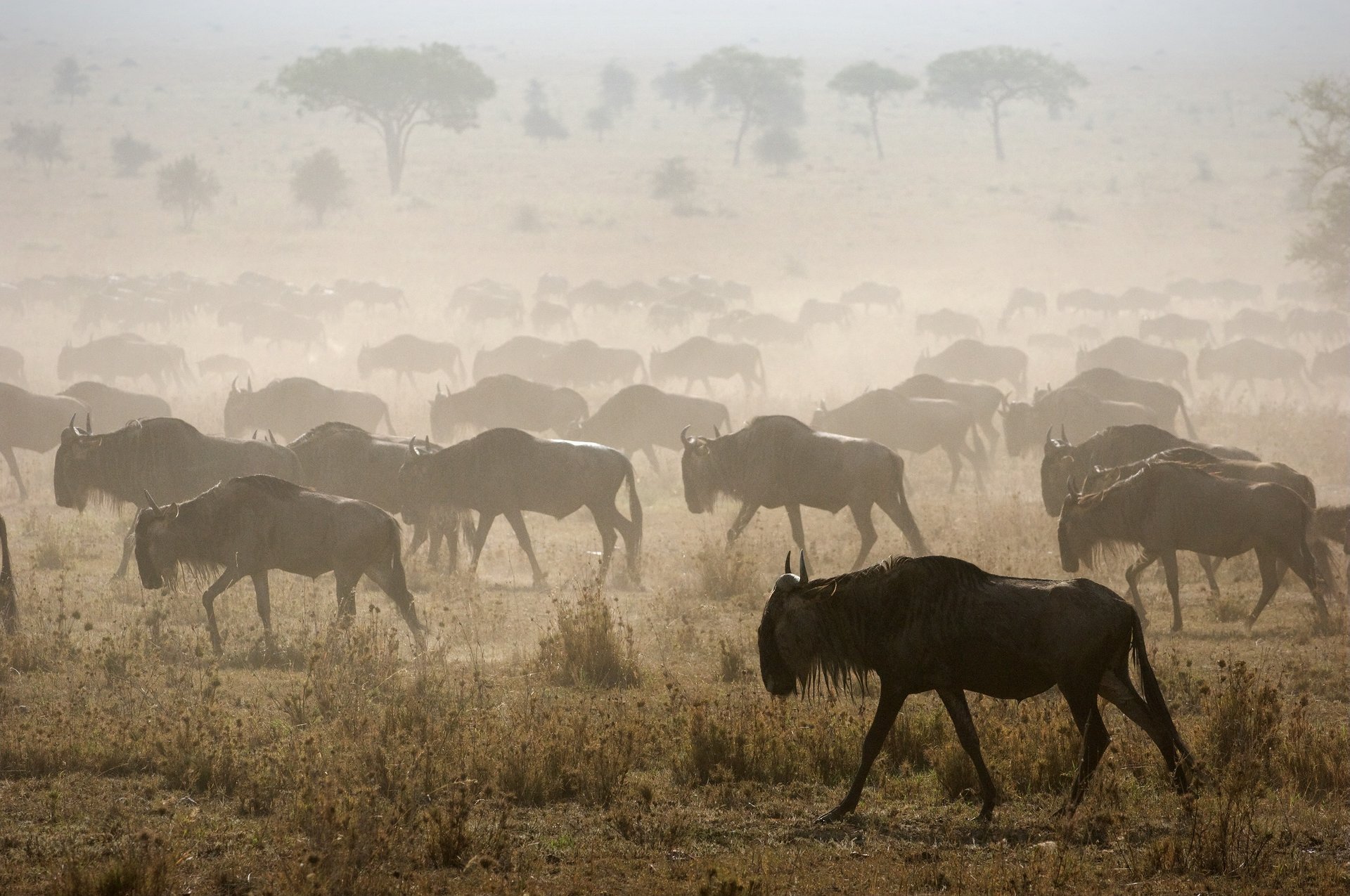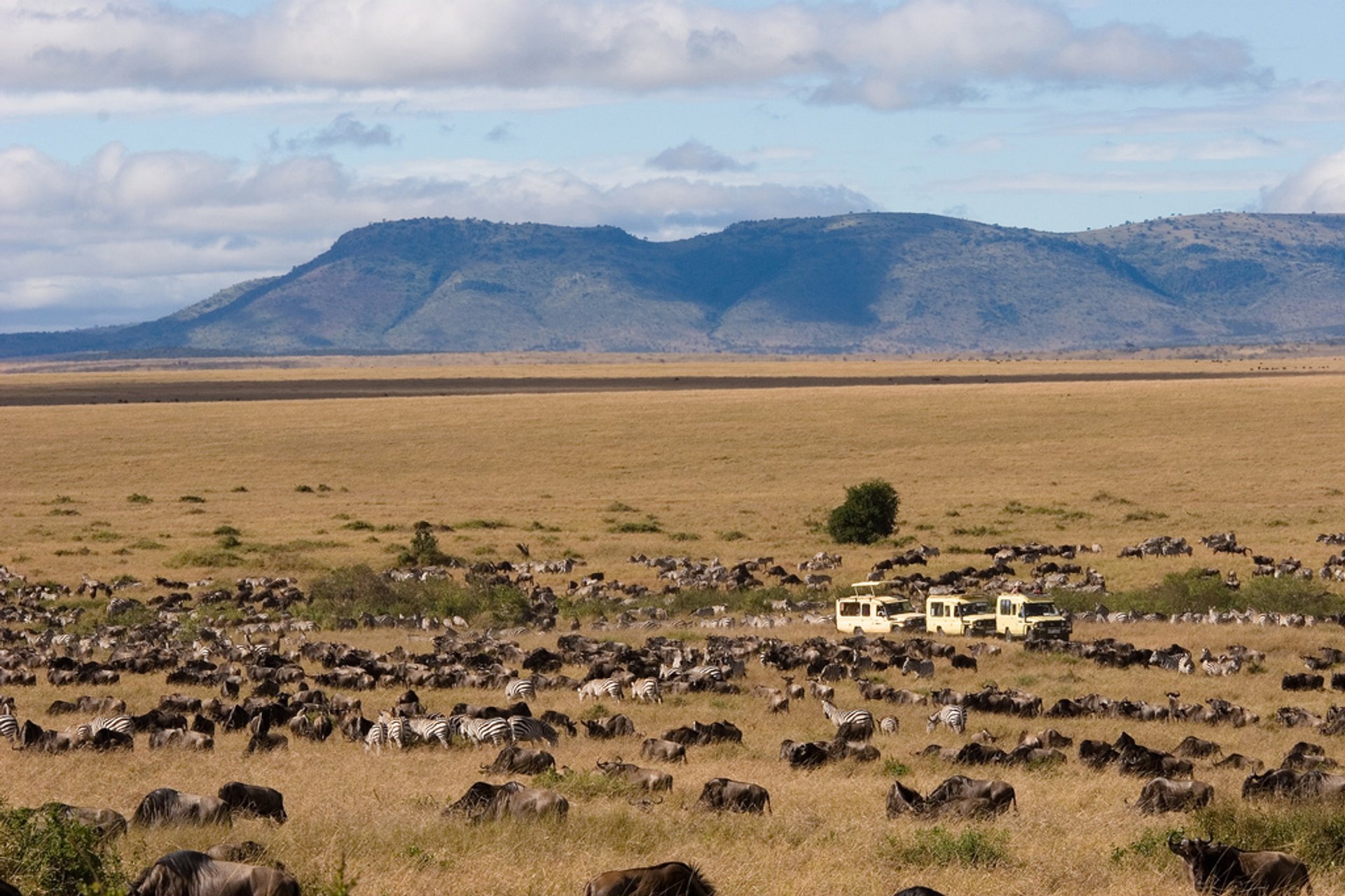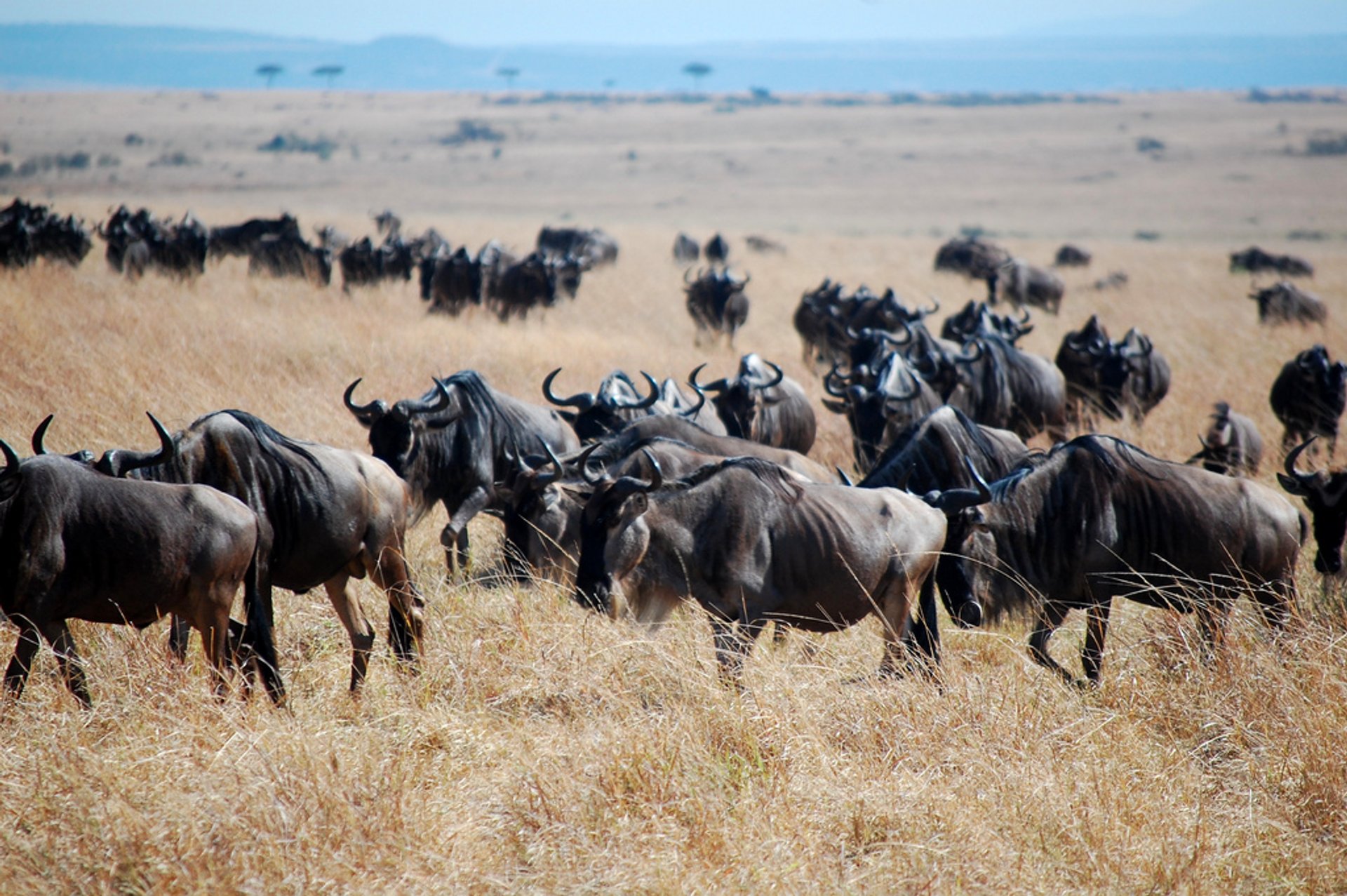 One may think that annual migration of wildebeest is a unique and mysterious event, with millions of animals crossing the rivers and fields to get to the new pastures. But if you look at it from a more scientific point, the animals' migration is their daily life. To move from one place to another means finding food. Still, it's miraculous and spectacular! And also it's a unique eve​nt, happening so vividly only in Serengeti (Tanzania) and Maasai Mara National Reserves (Kenya).
Safari is the best option to see the migration of over 2 million of animals, including the biggest populations of lions, zebras, gazelles, elands, and others are heavily grouped together. The migratio​n leads to major hunts by carnivores, so only the survivors reach peaceful pastures.
The journey usually takes animals from Serengeti National Park in Tanzania in late July or August to the greener at this time fields of Maasai Mara National Reserve in Kenya. During September, you might be lucky to see the massive herds grazing before they start getting ready to migrate back to Tanzania. In October and November, the rains in the Serengeti national park allure the wildebeest to head back, so the migration cycle goes on again. Make sure to check with the national park authorities the dates not to miss such a great show!
Find hotels and airbnbs near Wildebeest Migration (Map)