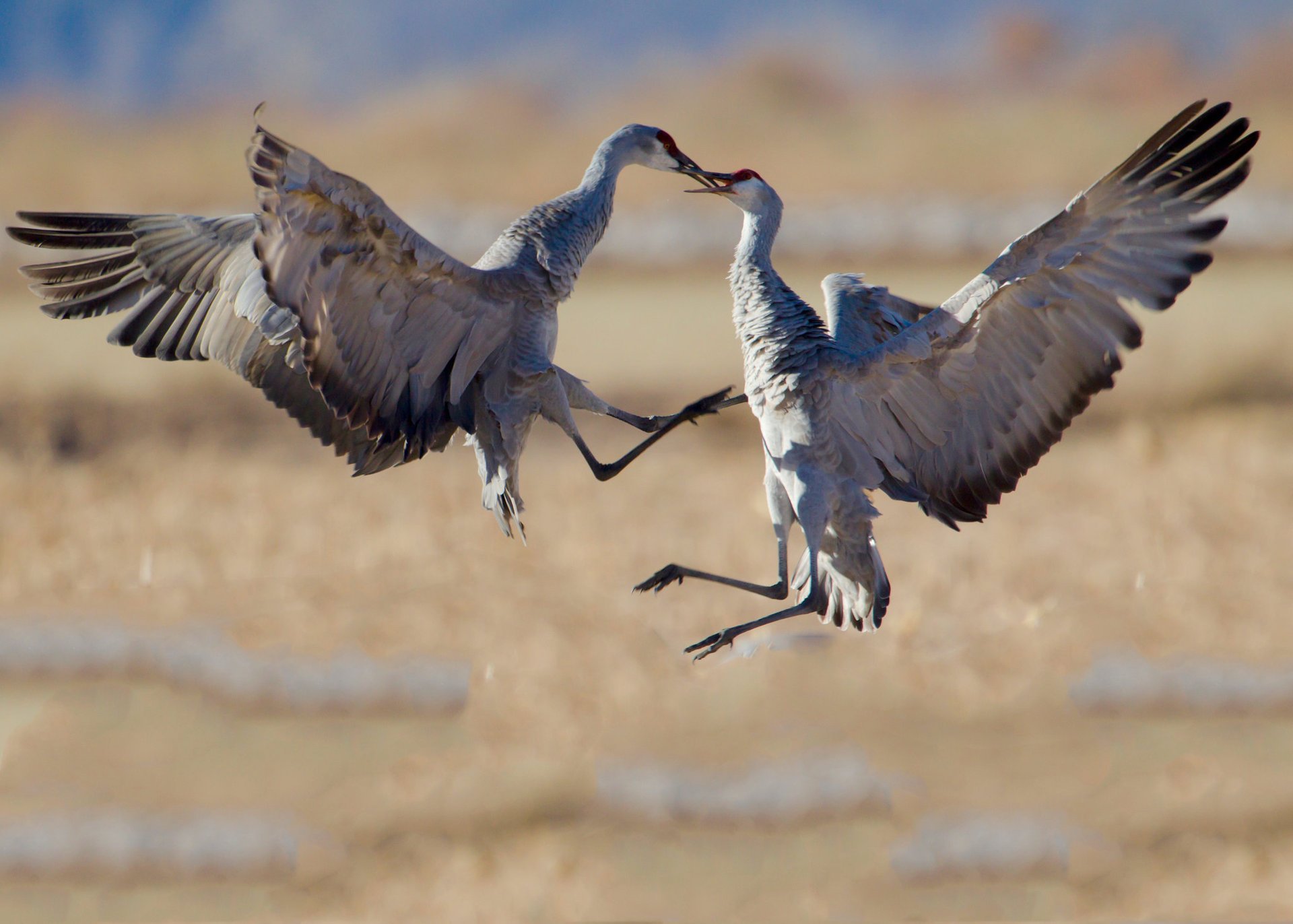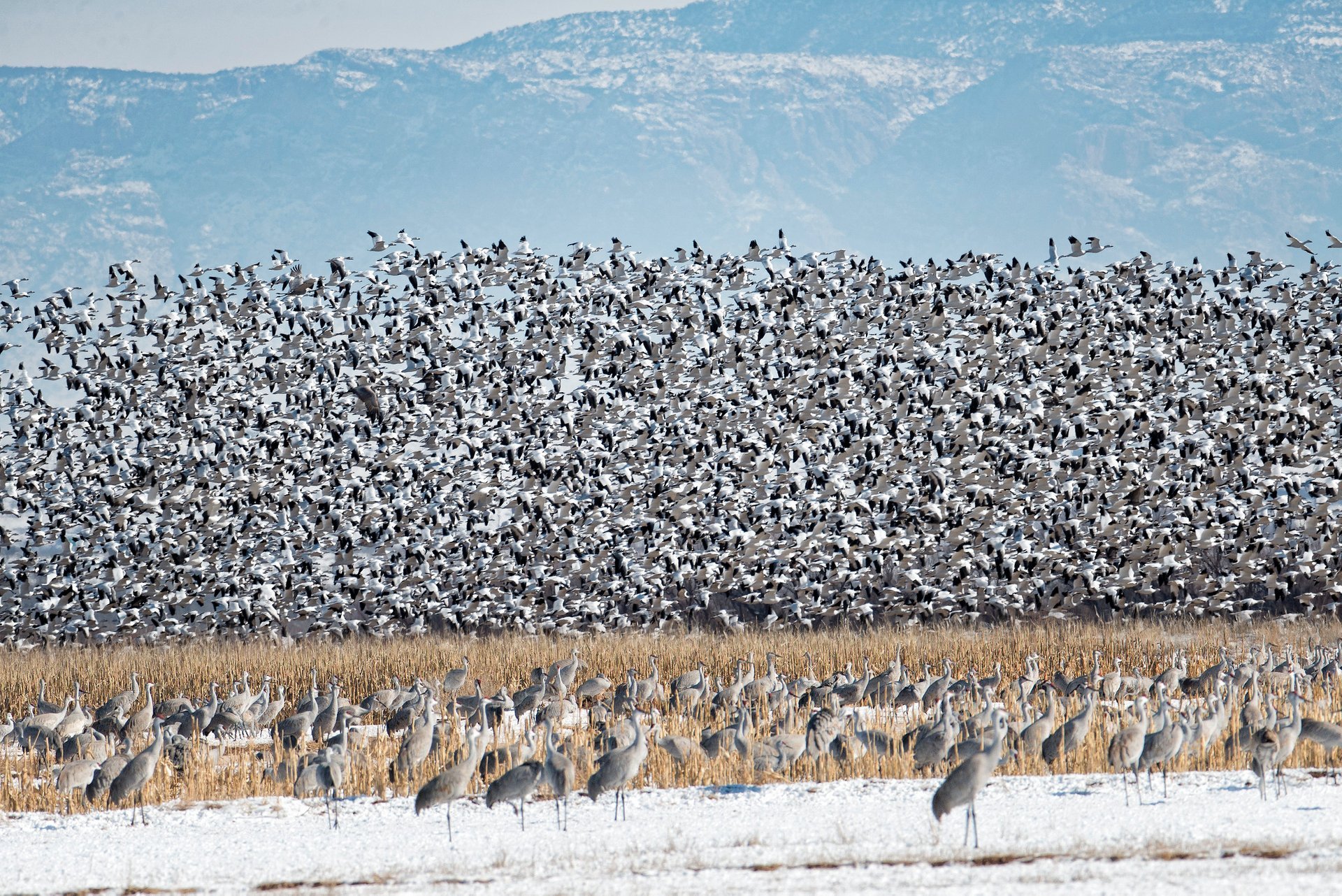 "Festival of Cranes" at Bosque del Apache NWR, New Mexico
Sandhill cranes are among the most prominent birds in North America. They can't be missed due to their large size of 4-6 ft (1.2-1.3 m) and incredible mobility. Sandhill cranes make an appearance in half a dozen states during their annual migration between north and south. Bosque del Apache National Wildlife Refuge, near Socorro in New Mexico, is one of the cranes' favorite wintering sites. It hosts cranes, which arrive from Alaska and Canada, looking for shelter and food during the cold months.
Starting from Halloween, the 57,331 ac (23,067 ha) refuge located at the foothills of the Chupadera and San Pascual Mountains witnesses a spectacular bird show put on by sandhill cranes, whooping cranes, ducks, and snow geese that stay in the Río Grande bosque overnight and feed at nearby agricultural fields.
Check in with the visitor center for recent roosting sites and bird sightings. The best time to spot birds is usually at sunrise when they leave their nighttime shelter to look for food. The best spots include the Wetland Roost along NM 1 or the North Loop Pond, which is equipped with the Flight Deck for the best views. The birds usually leave by Valentine's Day, heading to their breeding grounds in the north.
To celebrate the annual migration, Bosque del Apache hosts the annual Festival of the Cranes during the week before Thanksgiving, the peak time for crane-watching. The festival features lectures, photography workshops, and various educational activities.
Find hotels and airbnbs near Sandhill Crane Migration (Map)