0
Everyone should be alert while visiting Florida's Atlantic seaside between mid-January and early March. At this time the waters of Florida's most popular beaches literally teem with blacktip sharks, which migrate in search of warm water and food.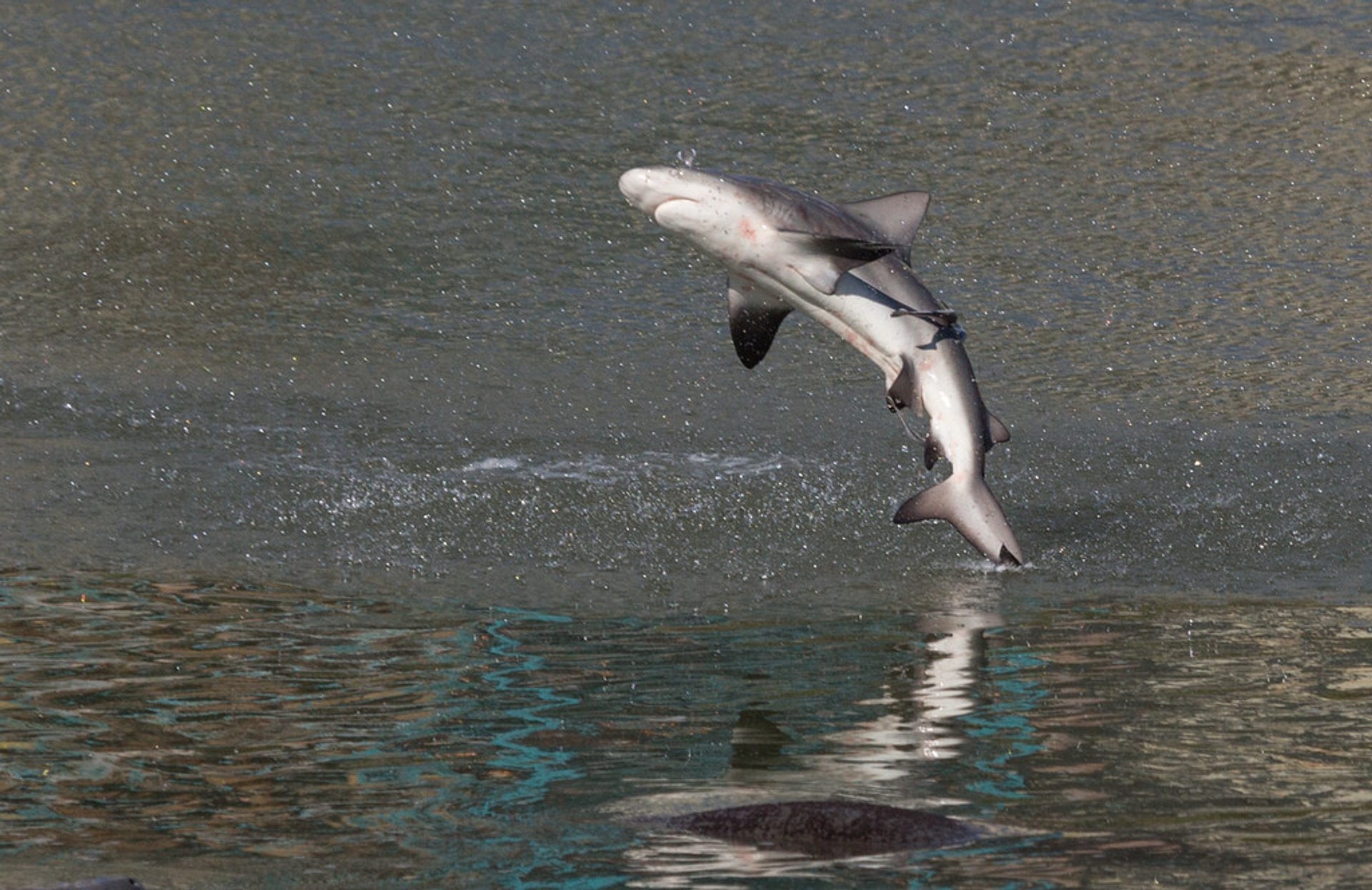 You can't be sure they won't attack since attacks have occurred in the past. Besides, they come really close to the shores, hiding in the shallow waters from larger predators hunting for the very blacktips. Their attempts to avoid larger sharks are not always successful, and the latter occasionally follow blacktips well into the coastline waters, which makes it even more dangerous for holidaymakers.
Therefore, such popular places as Palm Beach, Miami Beach, Singler Island, and Jupiter Inlet are not suitable for a swimming weekend, yet at the same time perfect for an exclusive wildlife watching experience.
Find hotels and airbnbs near Blacktip and Spinner Sharks (Map)
Blacktip and Spinner Sharks Featured in