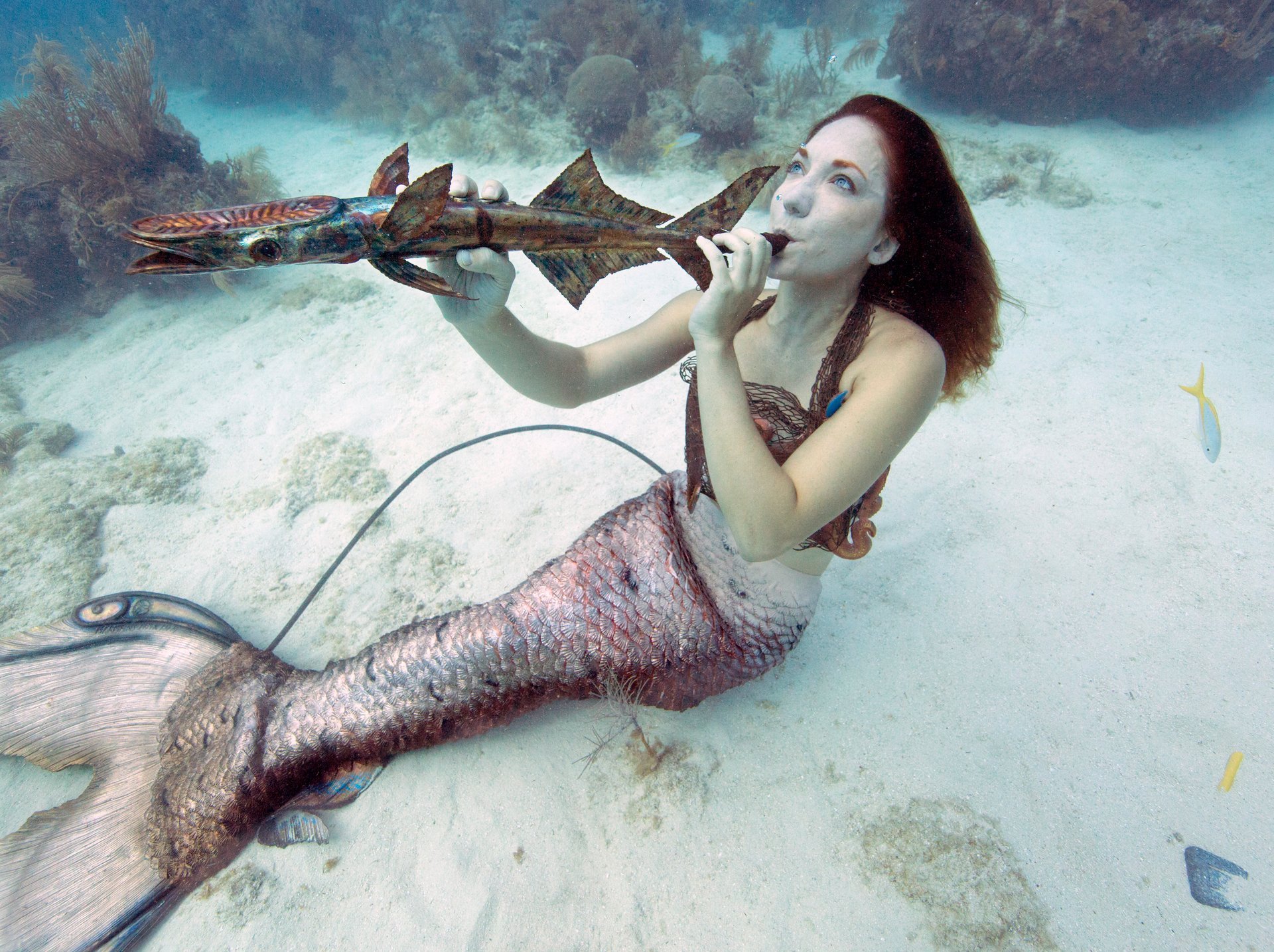 ©
Bob Care/ Florida Keys News Bureau
Have you ever thought of attending an underwater party? If yes, your eccentric dream has come true at the Florida Keys' Underwater Music Festival. This quirky celebration is held annually on Saturday after July 4th. The concert is held at Looe Key Reef which is a part of the world's third largest and North America's only living coral reef. Bill Becker founded the festival for public entertainment as well as to raise awareness for coral reef preservation.
The music program consists of pre-selected radio playlists. Ocean-themed songs are streamed through waterproof speakers hung from boats floating above the reef. Where else on the planet would you have a chance to rock to the soundtrack from "The Little Mermaid", Jimmy Buffett's "Fins" and the Beatles' "Octopus's Garden"? Where would you see musician-divers with mermaids playing surreal instruments such as "trom-bonefish," "sea-phan flute" and a "Fluke-a-Lele"? These are the creations of a local artist August Powers.
In the water, the sound travels 4.3 times faster than in the air which only makes for the uniqueness of the experience. Several hundreds of divers and snorkelers come to enjoy such an ethereal experience where you can listen to music vibes not just with your ears but your entire body.
Find hotels and airbnbs near Underwater Music Festival (Map)