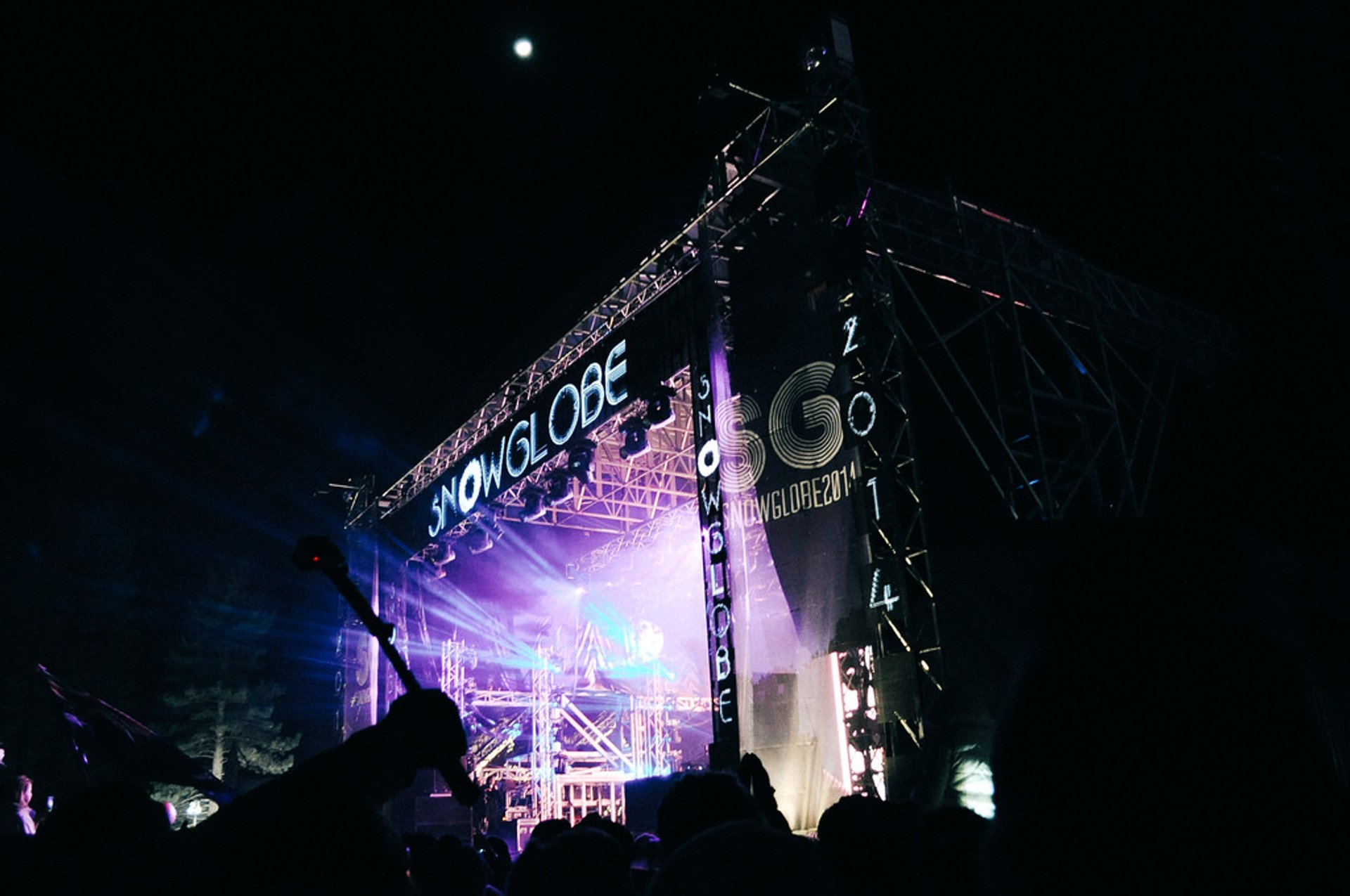 This event combines great music performances, beautiful mountains, skiing and snowboarding, and a celebration of New Year's Eve. The three-day celebration takes place at the South Lake Tahoe. As the event is held outdoors, a puffy parka would be the most appropriate clothing. With hot drinks, warm-up dancing, heated enclosures, and convenient shuttles you surely won't freeze.
Show accomodations nearby
The world's best musicians are here to satisfy thousands of music fans. It is a perfect chance to combine the perfect escape to the mountains with a great New Year's Eve celebration. SnowGlobe is a music festival with multiple stages, surrounded by the fresh snow powder and amazing mountains. Could there be any other better place for New Year's Eve?
SnowGlobe Music Festival Featured in