0
No matter your age or taste, you will always find the right Halloween celebration for yourself in California. There is no place like Hollywood to experience horror-movie style fright and no place like Disneyland to immerse in fun trick-or-treating and a holiday atmosphere. California features thousands of festivals, costume contests for people and dogs, pumpkin patches, trick or treat events, and carnivals. Californian theme parks show their best during the month of October so don't hesitate to check out California's Great America, Disneyland, Gilroy Gardens, Legoland, SeaWorld, Six Flags, and Universal Studios Hollywood.
Los Angeles
Los Angeles has several signature Halloween events like the Rise of the Jack O'Lanterns or the West Hollywood Halloween Costume Carnaval that is often called the "World's Largest Halloween Street Party" gathering over 500,000 people on Santa Monica Boulevard.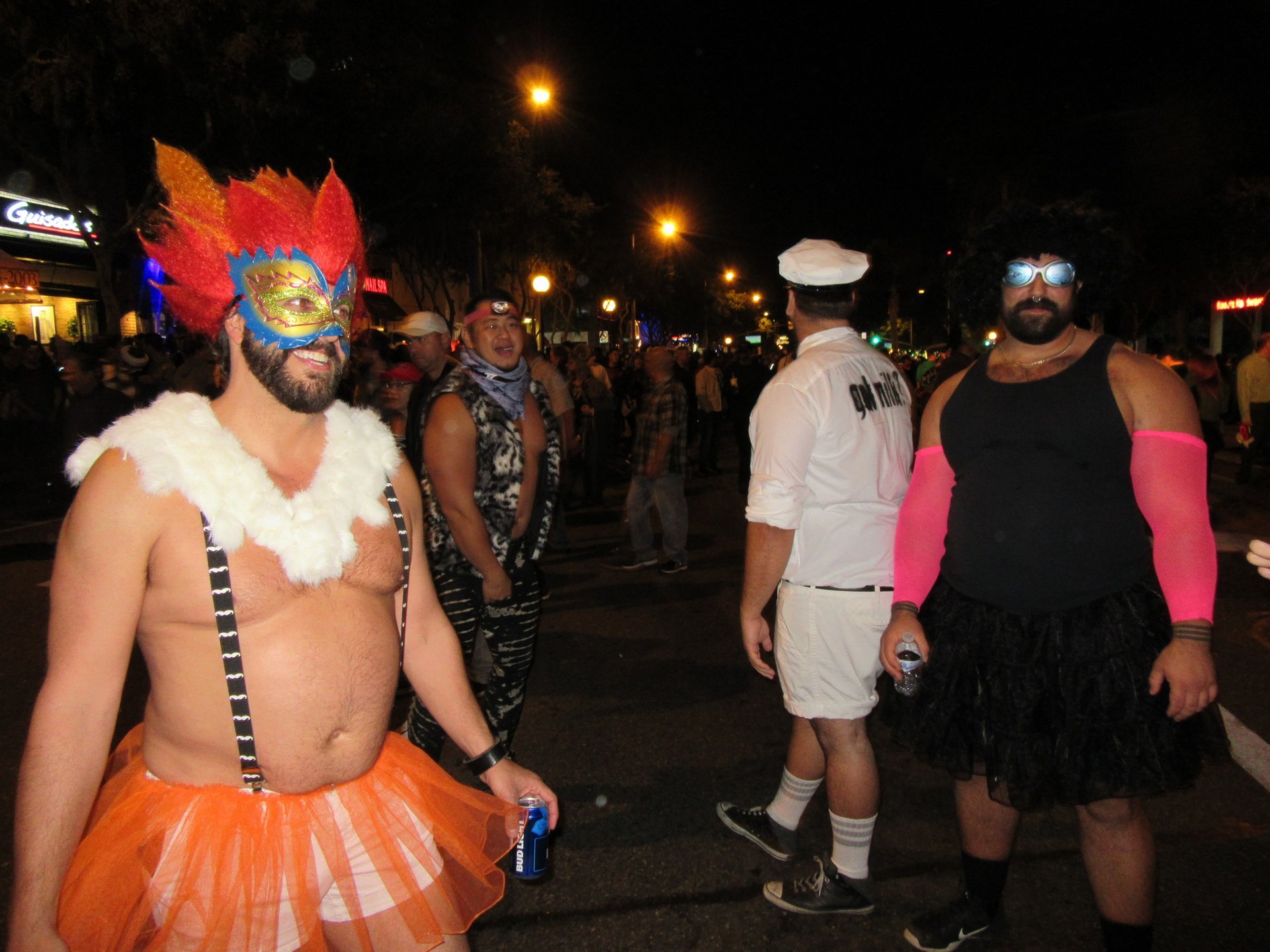 Halloween Time at the Disneyland Resort (September 6–October 31, 2019)
Mickey's Halloween Party at Disneyland in California is premiere entertainment for kids in the state. The park transforms into America's real Halloween capital with fantastic decor and attractions. Check out "The Nightmare Before Christmas" at the Haunted Mansion. Also, don't miss Disney's popular Halloween party Oogie Boogie's Bash that takes place at California Adventure.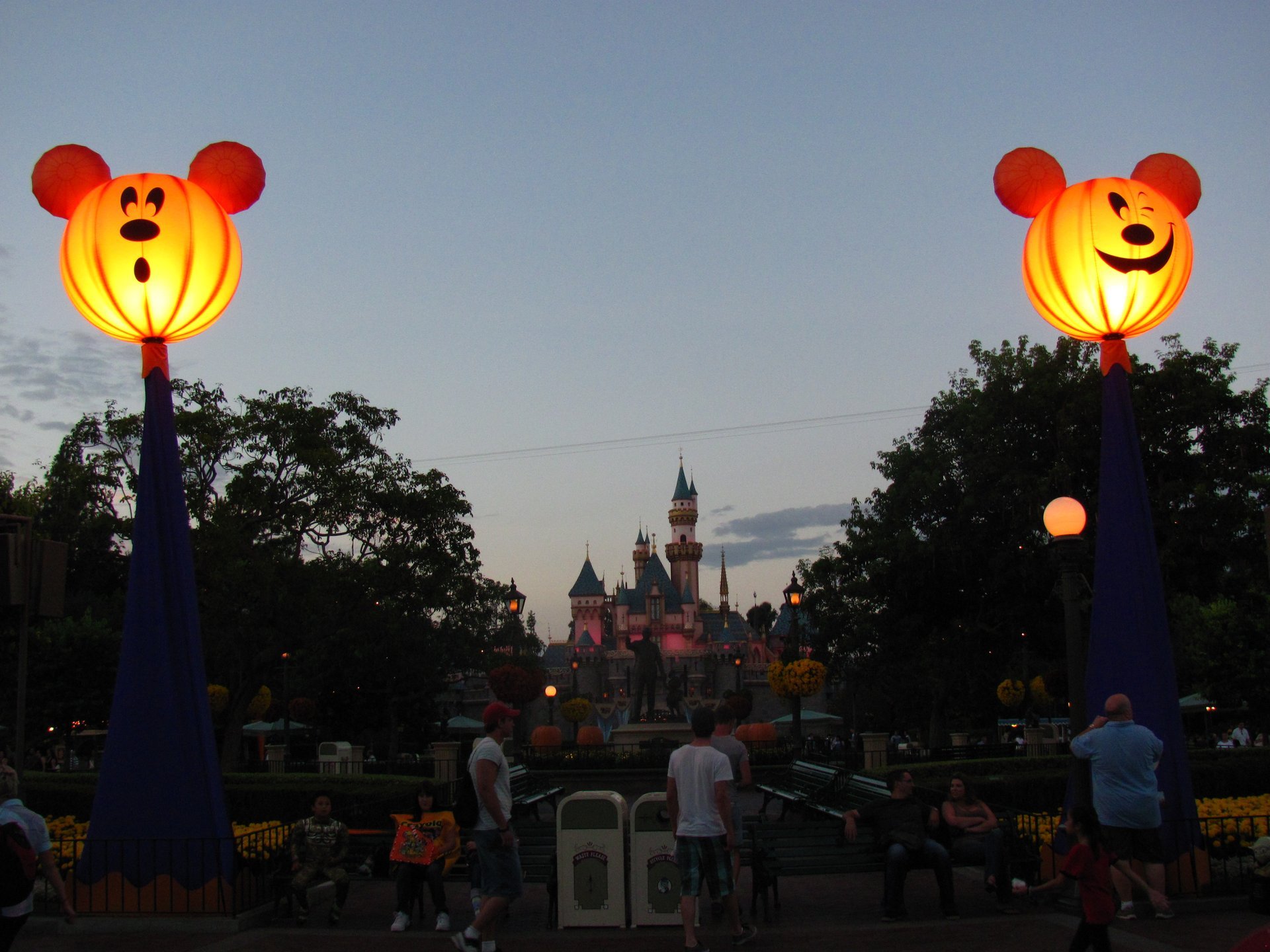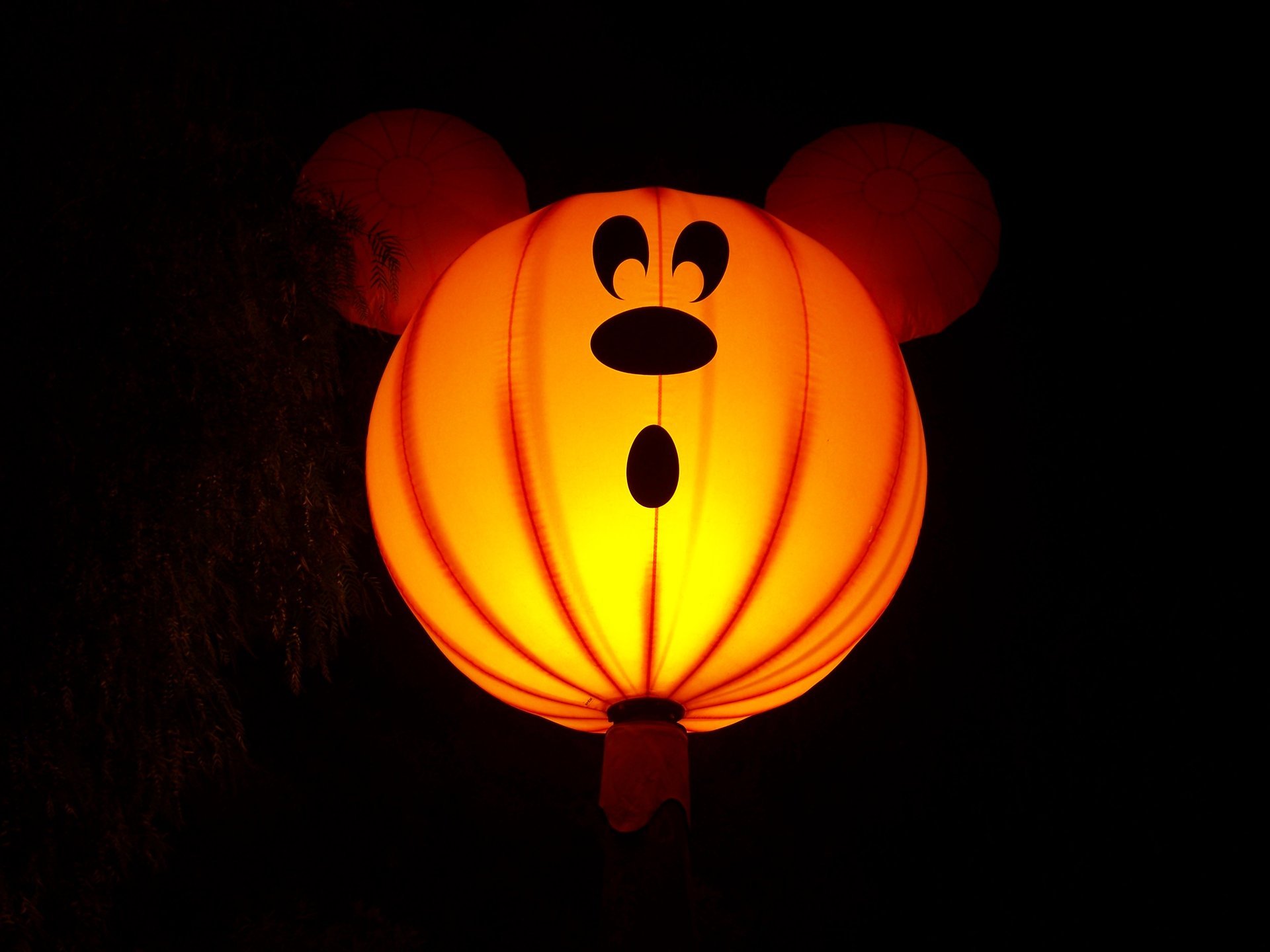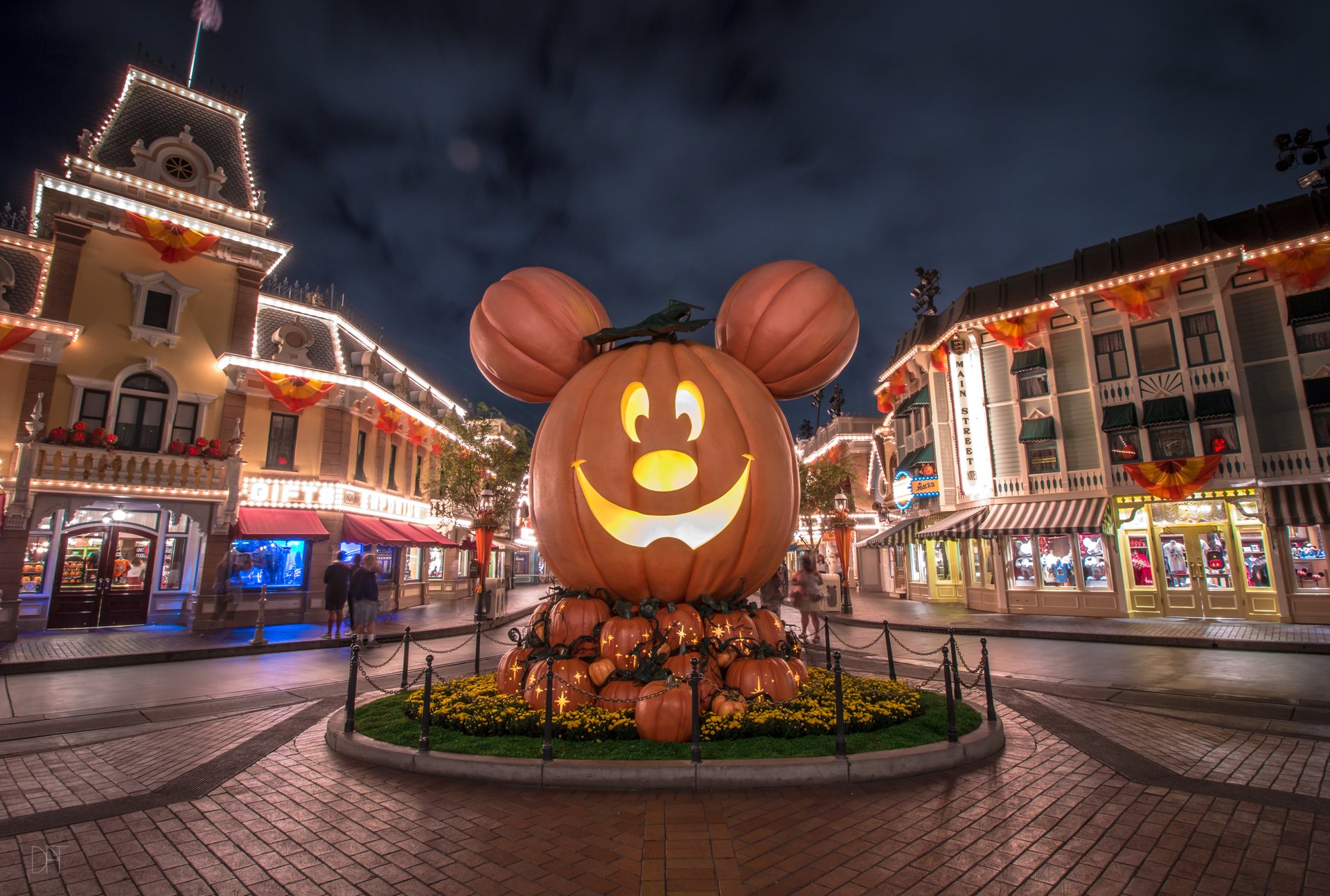 Los Angeles
Halloween Horror Nights, Universal Studios Hollywood (September 12–November 3, 2019)
For a decent scream head to Universal Studios Hollywood, which hosts Halloween Horror Nights, the scariest show in Los Angeles. Before Halloween, the park transforms into a horror movie site with roaming zombies and nine haunted houses themed around The Walking Dead, American Horror Story and other movies. There are five new scare zones—each equipped with murderous monsters and unimaginable horrors. Also, check out the high-energy Jabbawockeez live show.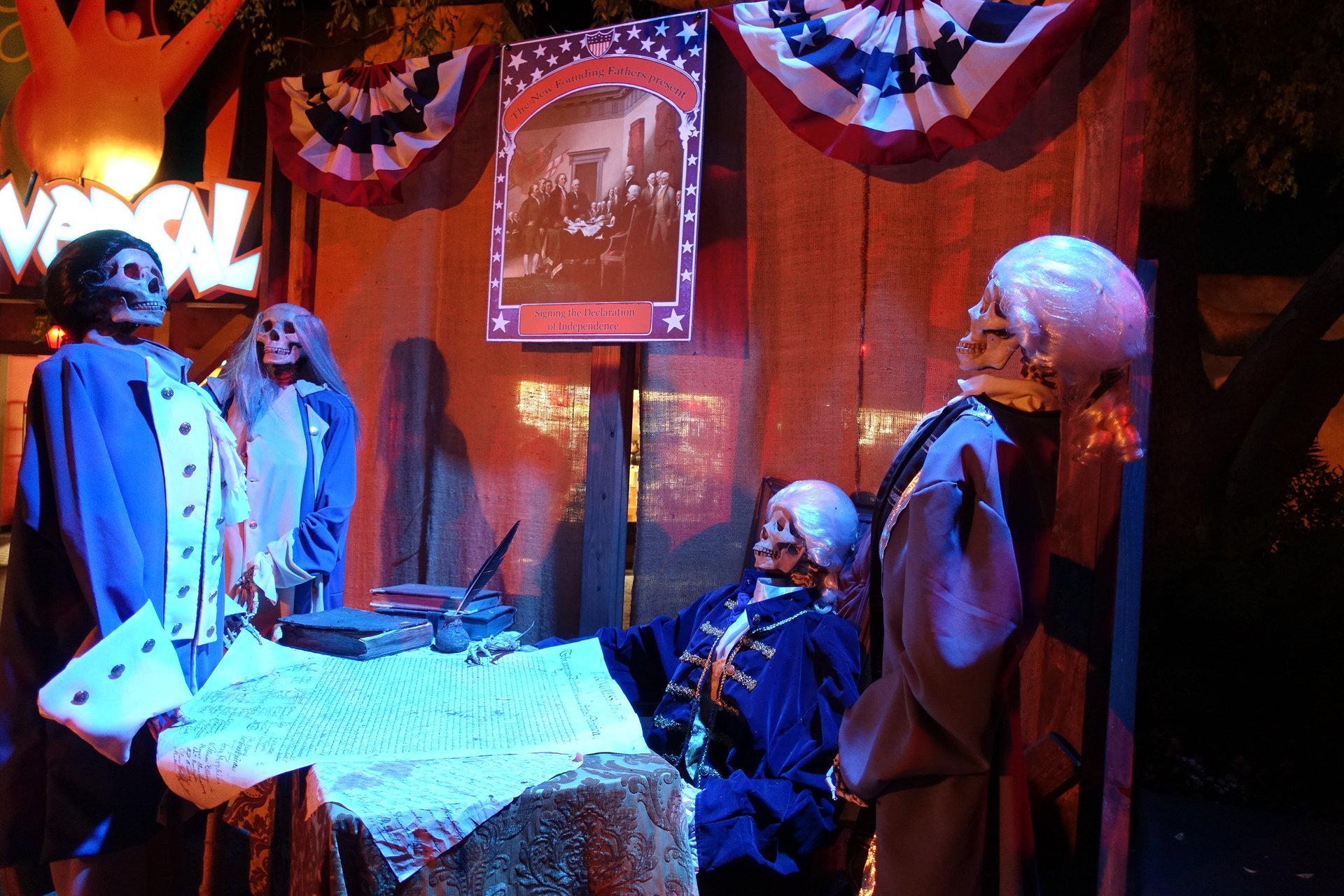 Knott's Scary Farm (September 19–November 2, 2019)
Knott's Berry Farm is a 57-acre (23-hectare) theme park located in Buena Park, California. Every fall, after dark, Knotts Berry Farm becomes Knotts Scary Farm. It offers ten haunted mazes, five "scare zones" with creepy clowns and wandering zombies, and two specialty shows. The legitimately scary park features over 1,000 horrifying creatures lurking around and hiding in darks. Scarry Farm Halloween event has all the ingredients of a nightmare. It is not for kids under 13.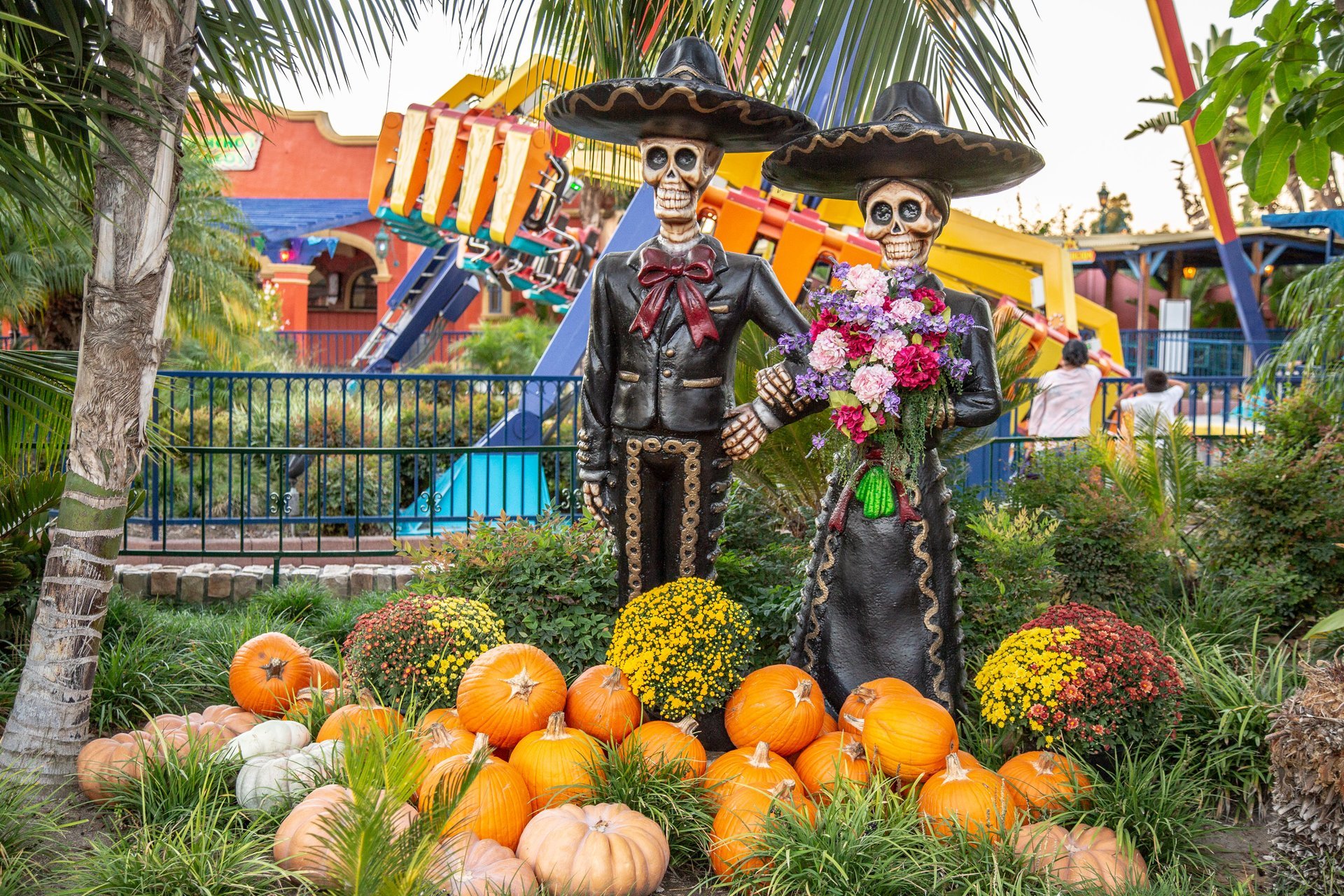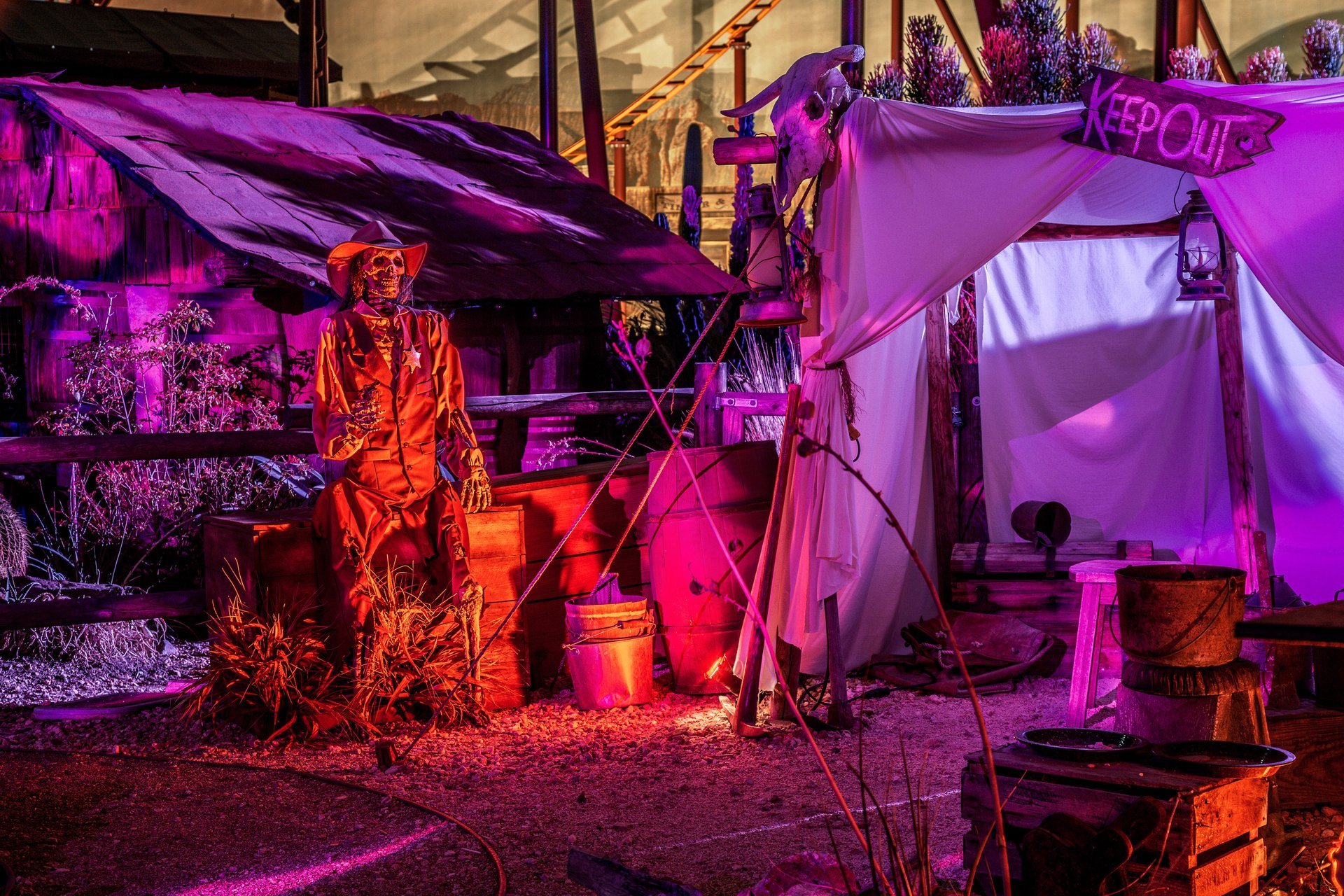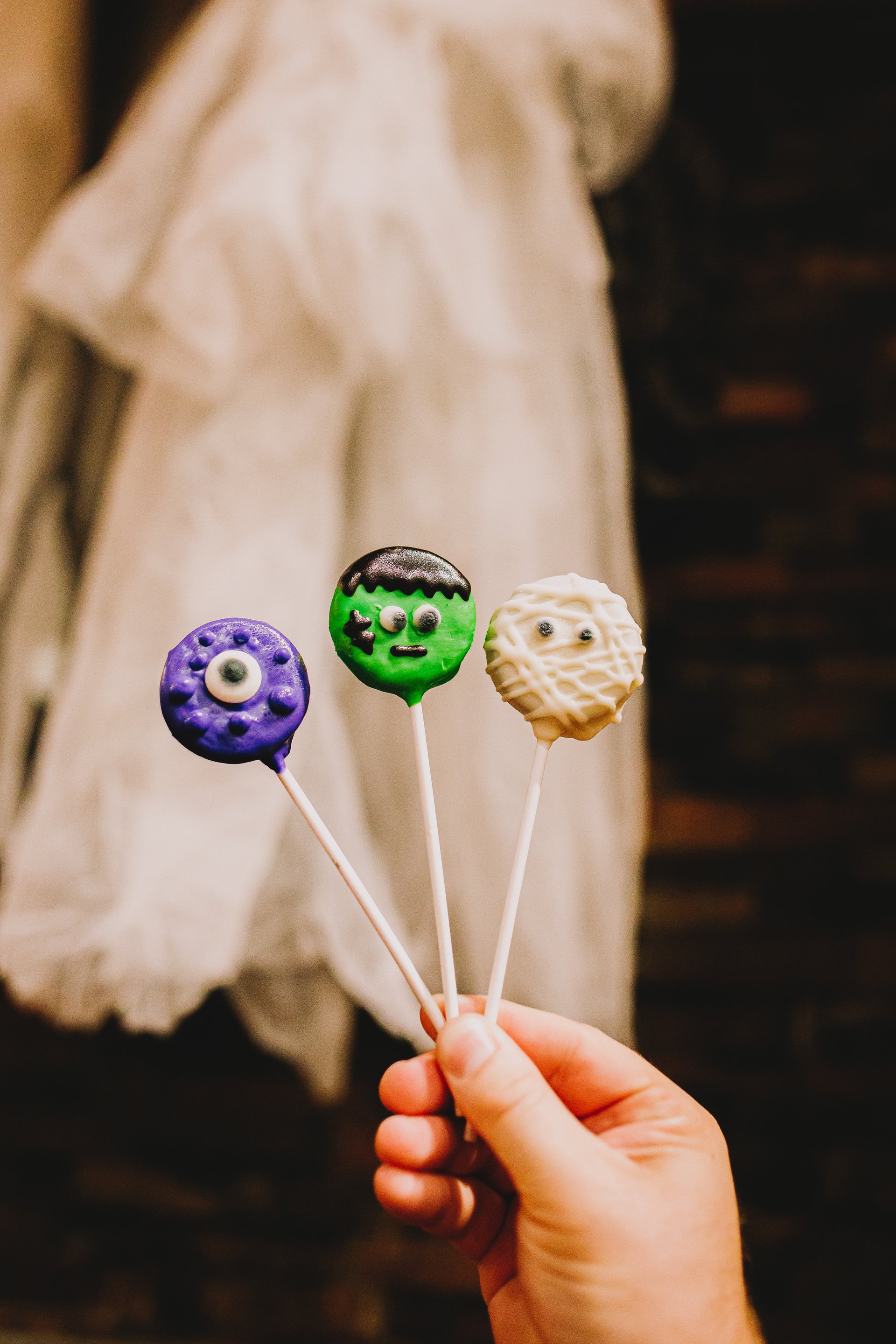 Queen Mary Dark Harbour (September 26–November 2, 2019)
Queen Mary Dark Harbour is one of California's most authentic, terrifying attractions. The Queen Mary is a historic Long Beach floating hotel that transforms into the Dark Harbor every fall. It features frightening mazes, nightly shows, and plenty more horrors. For 23 nights, Scary Mary and over 200 monsters haunt six scary mazes, nightly entertainment, secret bars and thrilling rides. Imagine that a rogue wave has hit the Queen Mary and the ship turns entirely on its side. Confusion and fear are everywhere!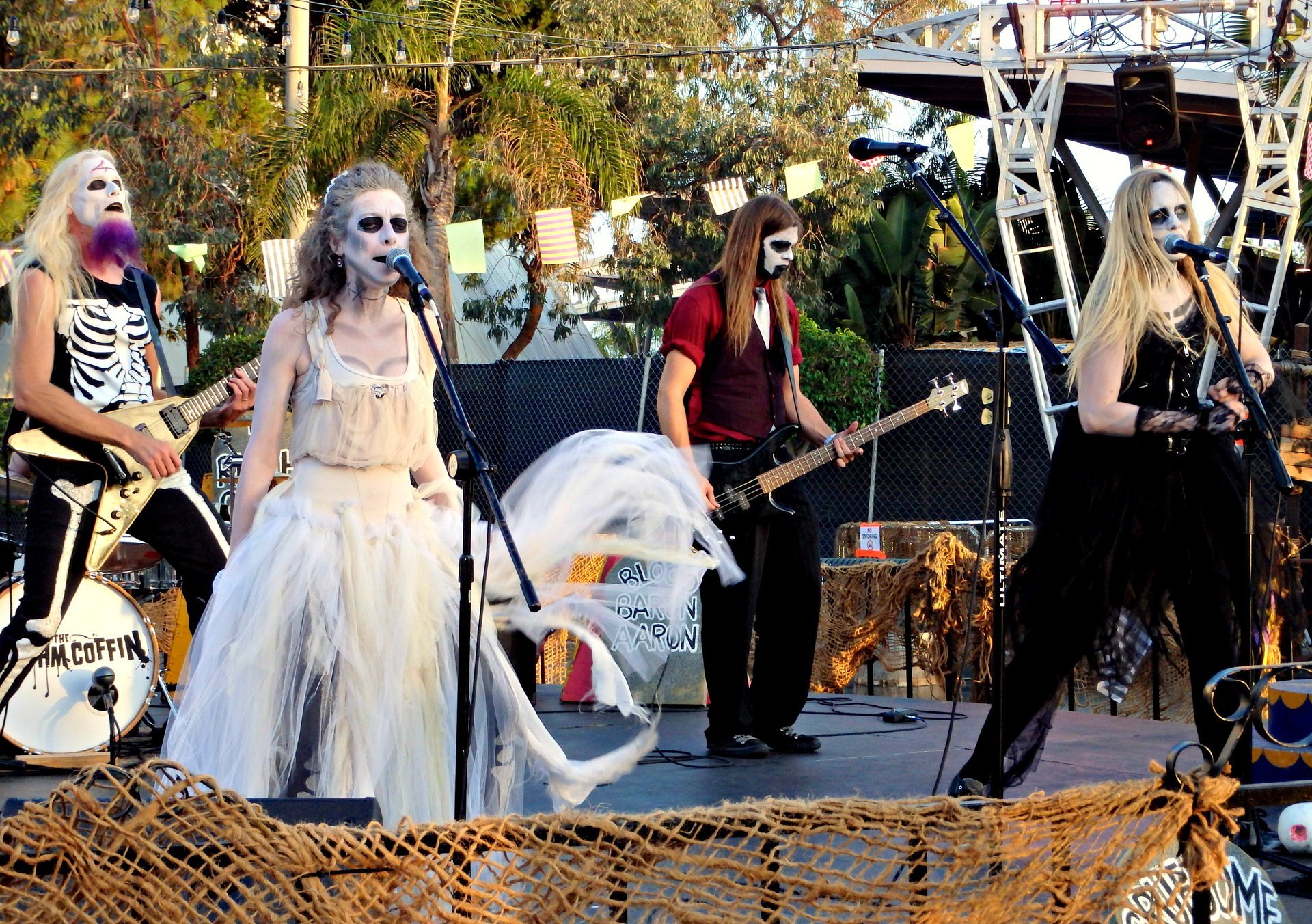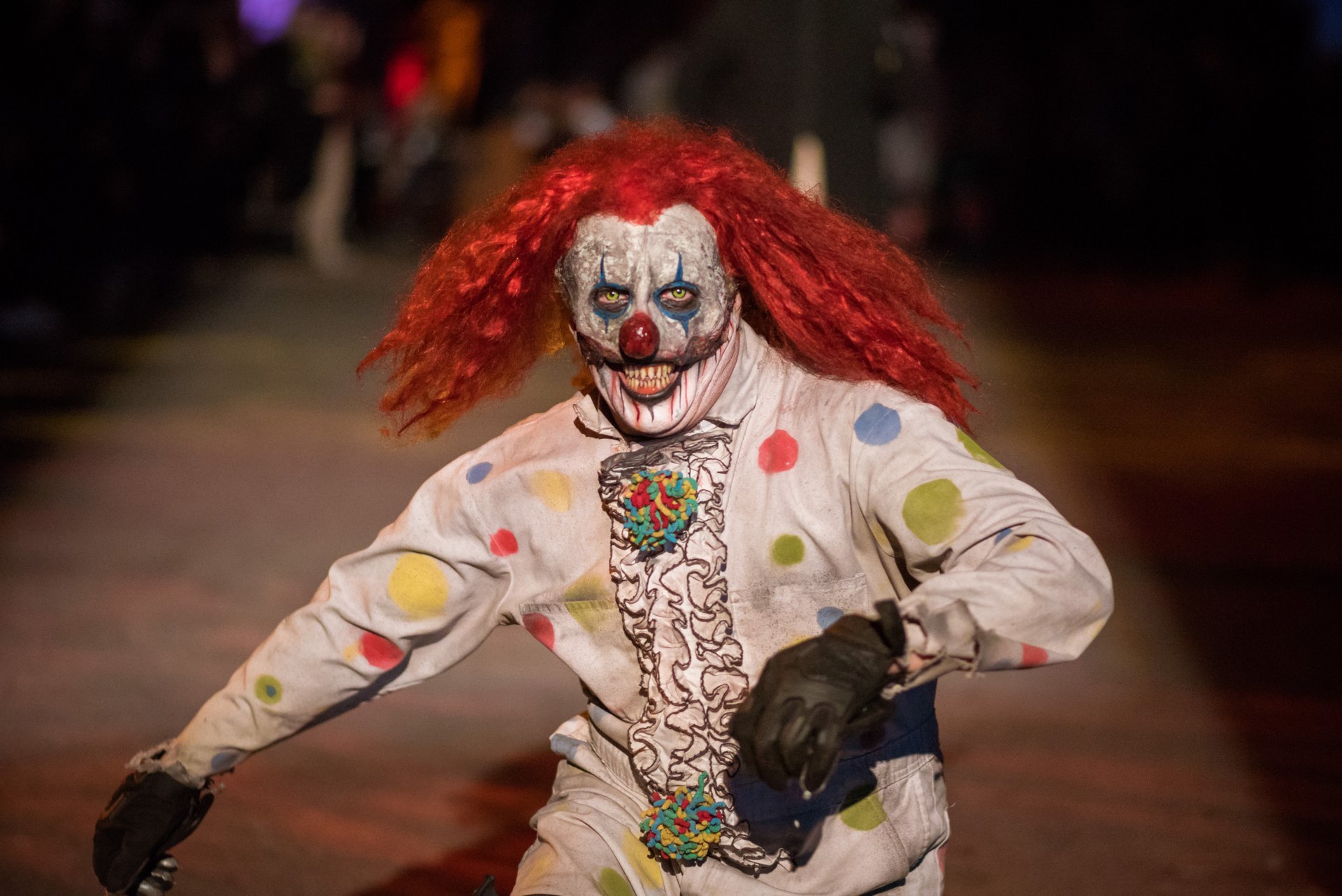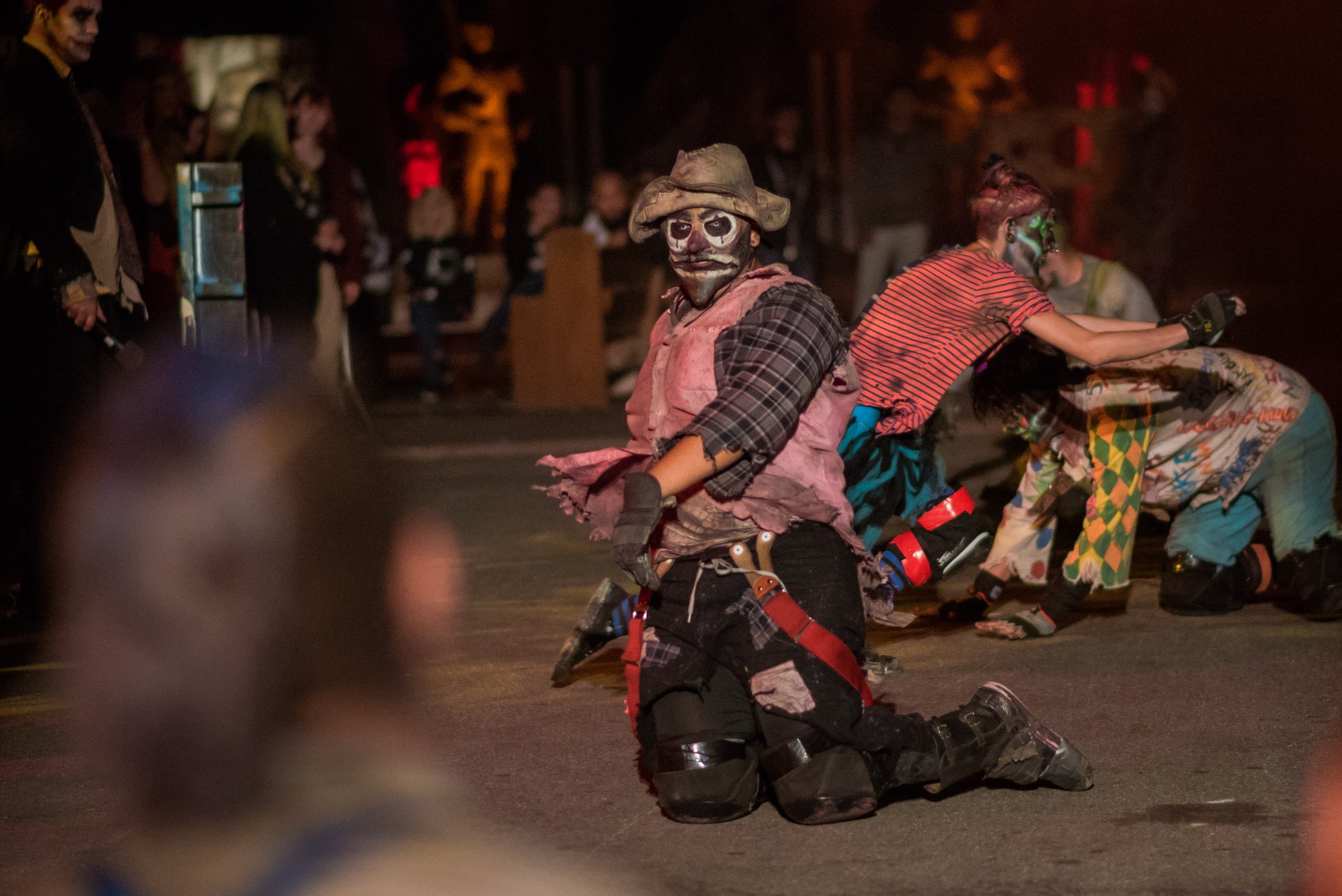 Day of the Dead, LA State Historic Park (November 2, 2019)
Day of the Dead is a famous music festival that is held every fall at LA State Historic Park. Since 2012, it has been a prime Halloween music party. Day of the Dead pays homage to its Mexican heritage and the celebration of Día de Los Muertos with inspired decor, lineup of artists, live musicians and mariachis.
San Diego
San Diego's top haunted attraction is the Haunted Trail at iconic Balboa Park. A one-mile (1.6-kilometre) trail goes through the grove of twisted pines and gnarled oaks being haunted by all kinds of scares on the way. Check out the Ghoul Bus, the Birdbox Cabin, and Merlin's Forest. Also, San Diego Zoo nearby hosts a popular HalGLOWeen for kids with Bubble Dance Party with glow-in-the-dark bubbles and other fun events. Legoland Resort and Seaworld also have exciting Halloween events with plenty of things to do. For pumpkins and mazes visit Bates Nut Farm Pumpkin Patch, Valley Center in North Inland, Mountain Valley Ranch, Oma's Pumpkin Patch in Lakeside and Children's Nature Retreat in East County. (More information is available here.)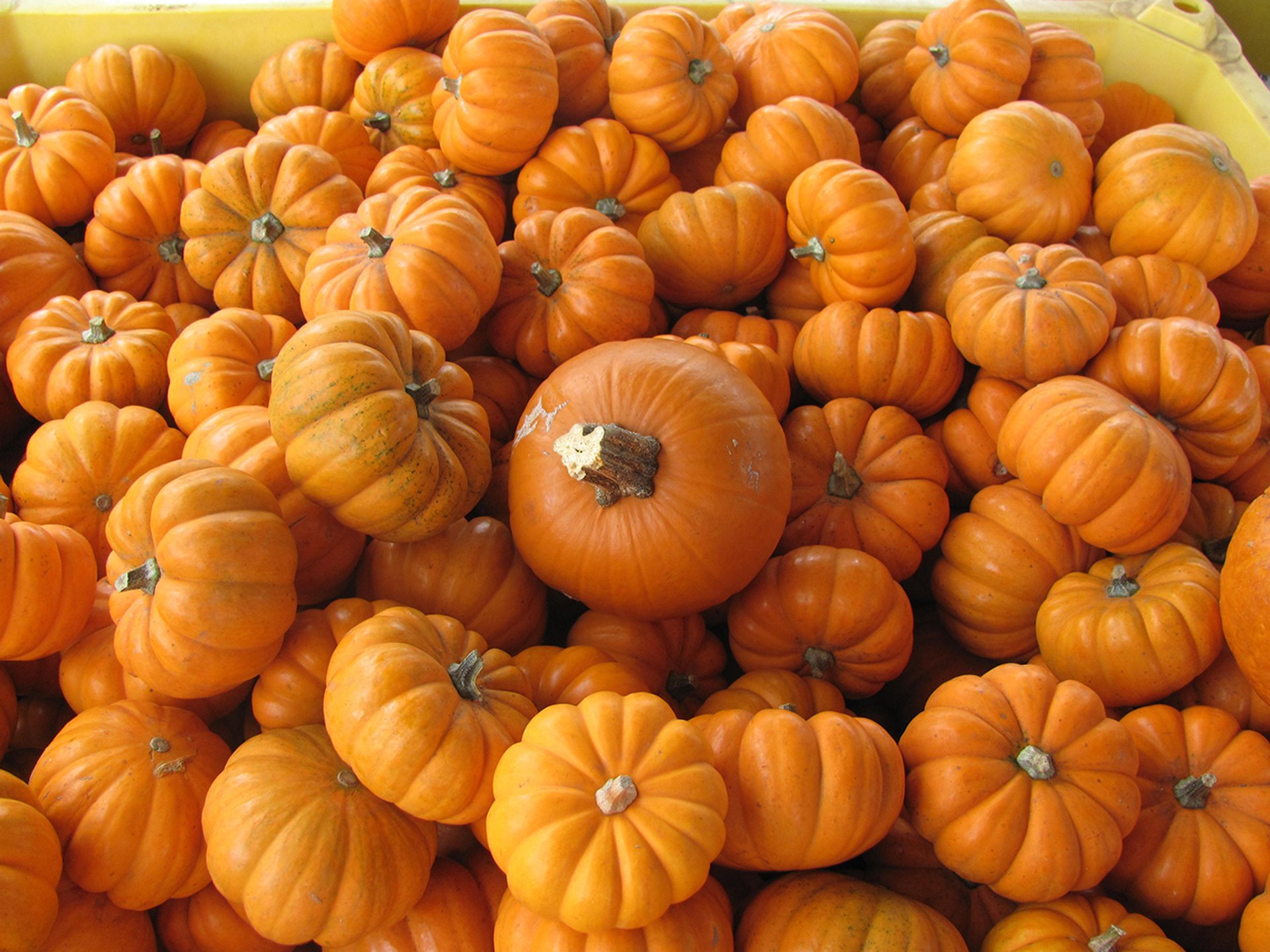 San Francisco
In San Francisco, the Super Natural Halloween at the California Academy of Sciences offers an unusual perspective on Halloween fun, making it an educational experience. Its magic shows are adding some science to the Halloween spirit, with real scientists demonstrating the "spooky" experiments. Halloween Hoopla is an annual festival taking place at Yerba Buena Gardens located at Howard & Fourth Streets with interactive performances and games for kids under ten. San Francisco Ghost Tours is a must-do in the city. See San Francisco's most haunted sites that witnessed unexplained deaths and murders. A lantern-lit stroll through Pacific Heights and other historic neighbourhoods is a real atmospheric Halloween experience. (Read more here.)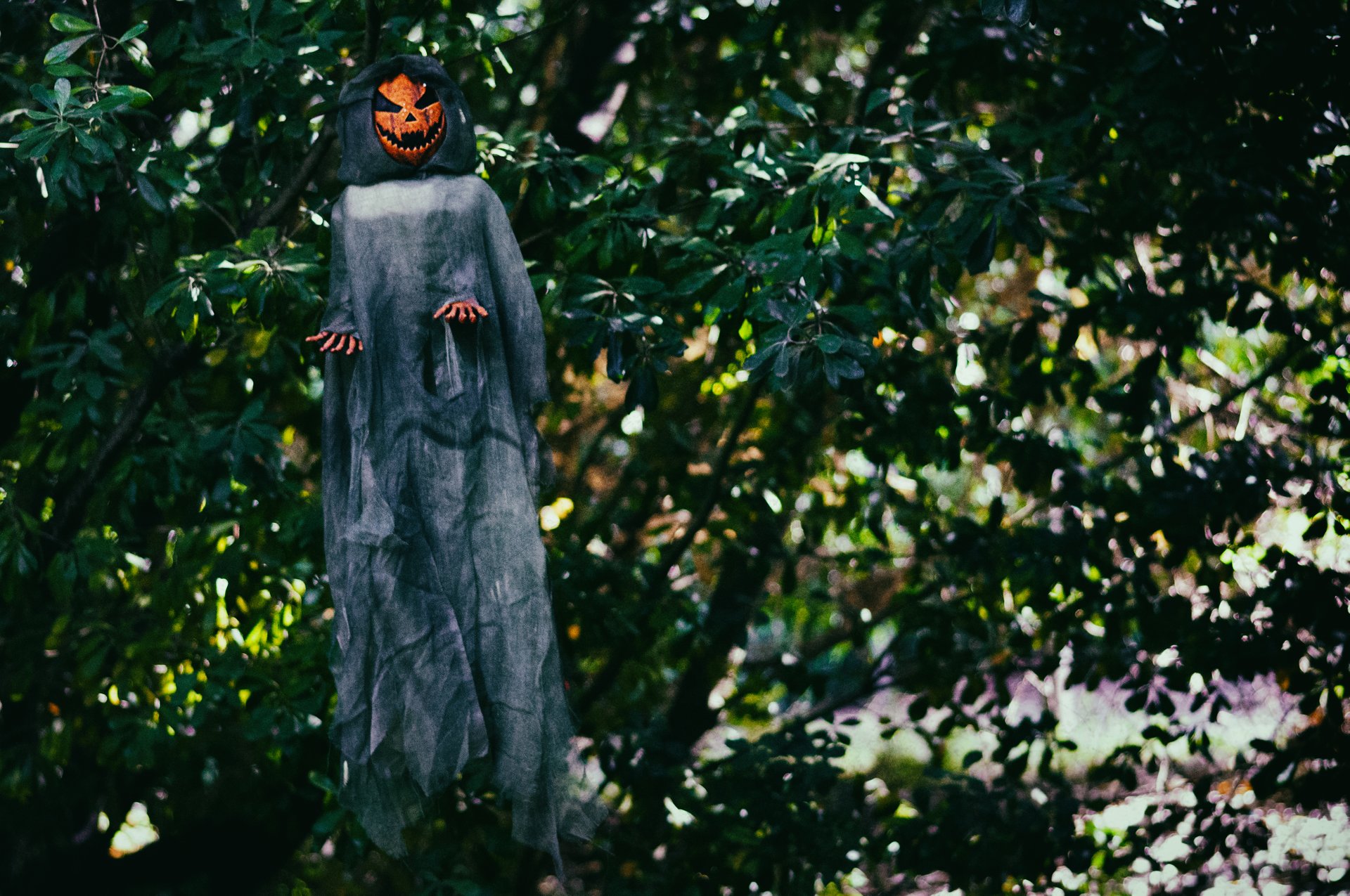 Find hotels and airbnbs near Halloween (Map)
Halloween Featured in