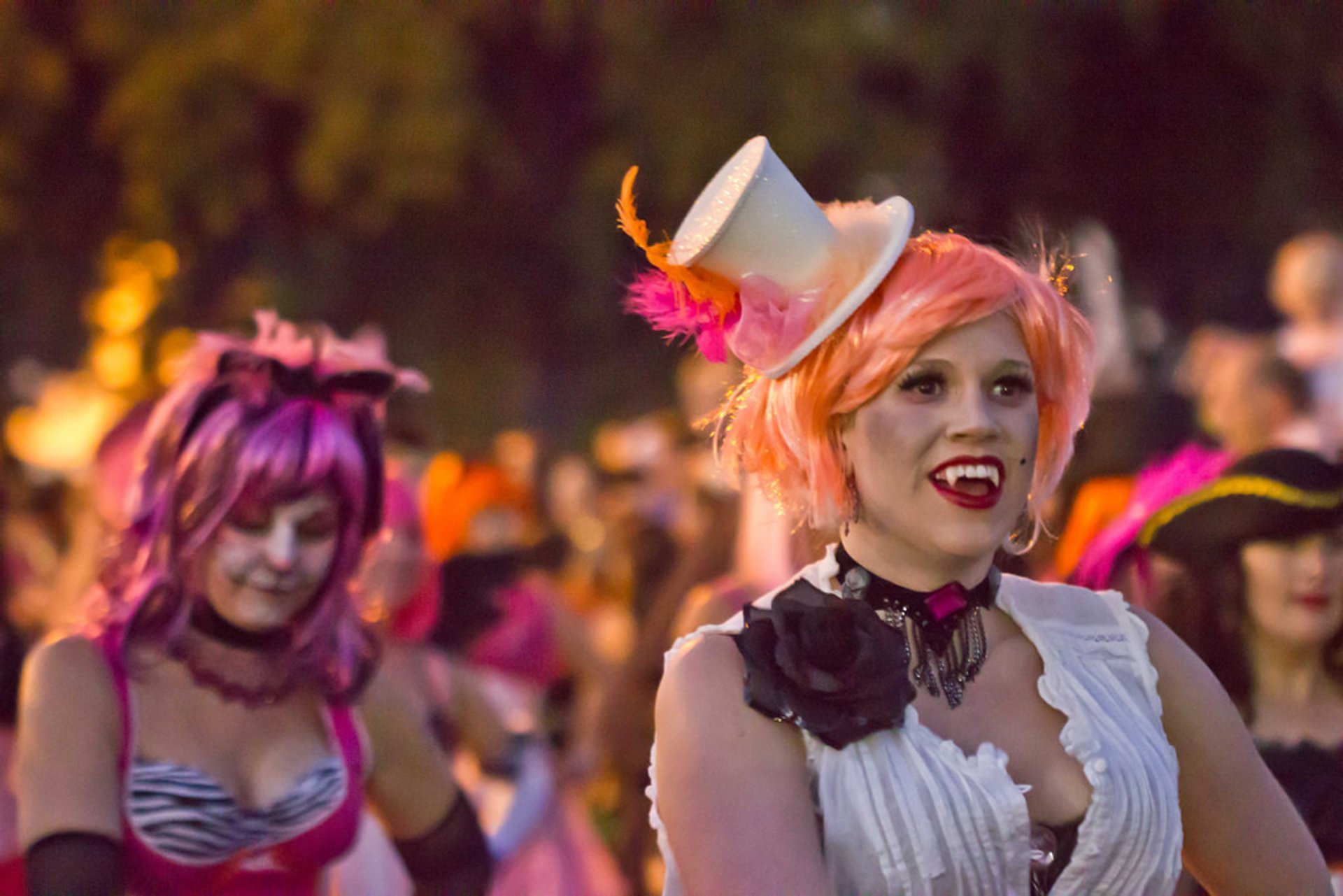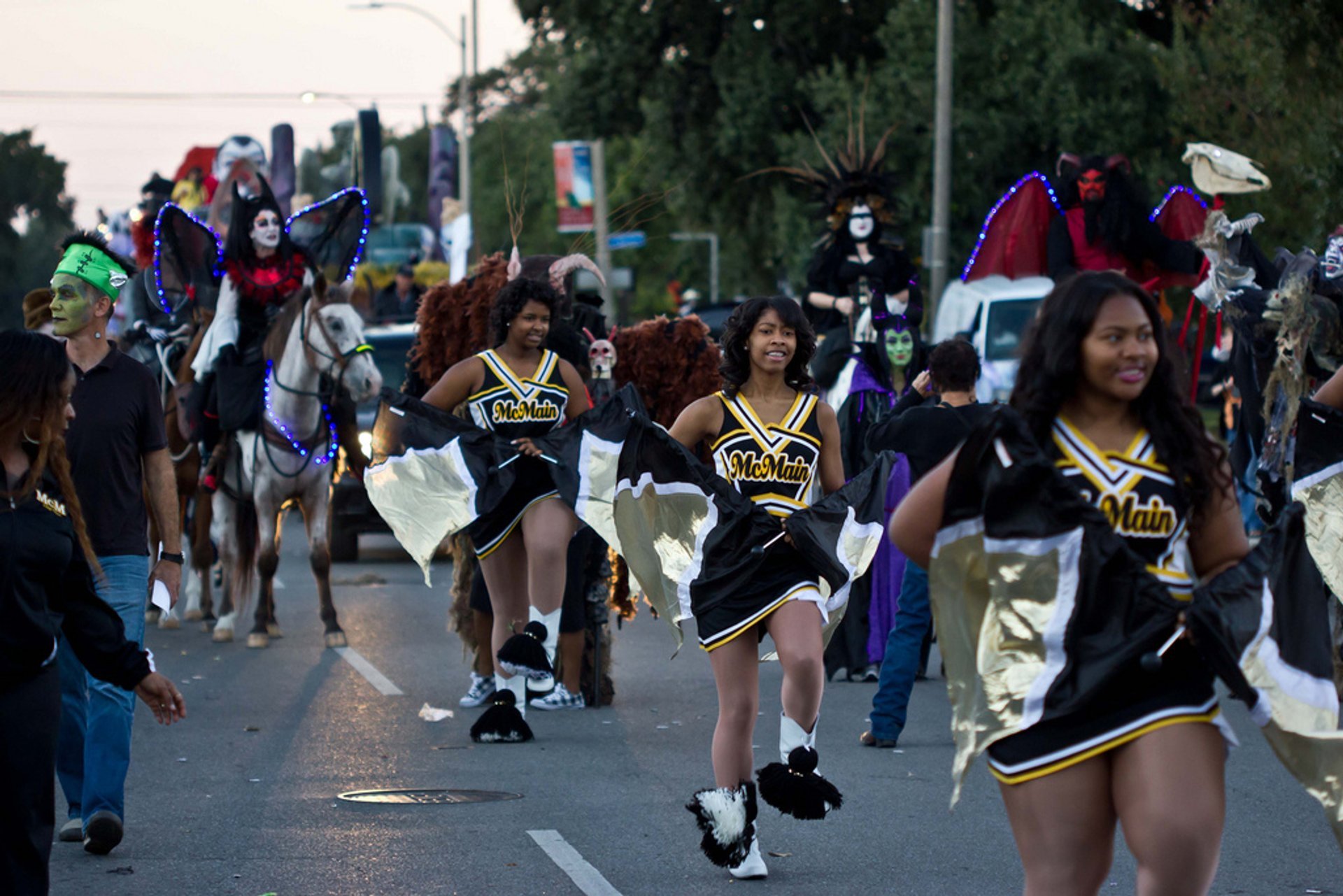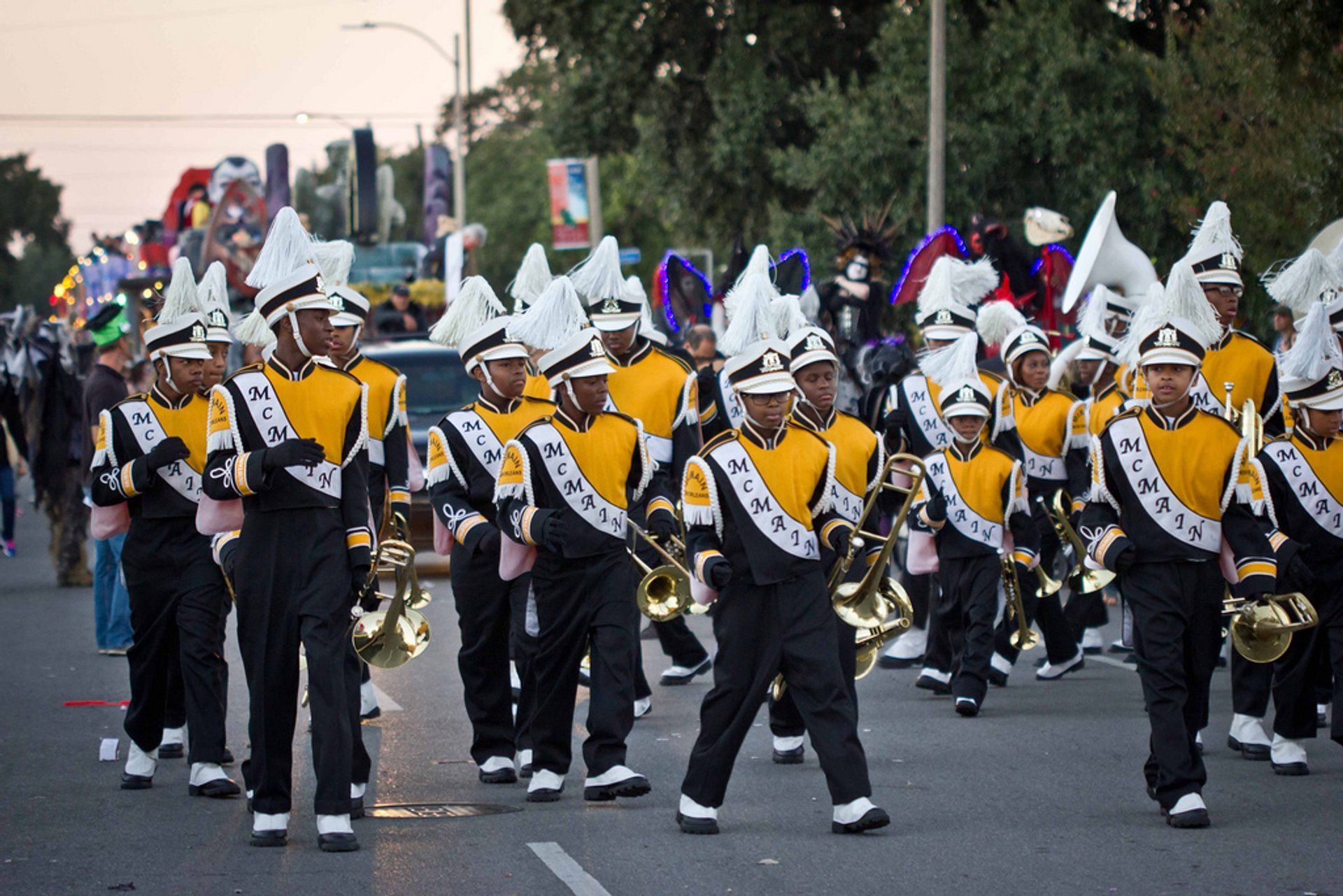 Krewe of Boo Halloween Parade
Halloween is one of the favorite holidays in New Orleans, and not just a chance for kids to go trick-or-treating. New Orleans' Halloween Parade kicks off at 6:30 pm on Saturday before Halloween with amazing and colorful full size floats moving through the French Quarter. The floats are designed and built by Kern Studios. The best marching bands are entertaining huge audiences who come to watch the action. Parade participants usually throw some parade souvenirs to the public, often food items and collectibles, ranging from medallion beads Elmer's Cheewees to Aunt Sally's Pralines.
New Orleans' Halloween Parade begins on Elysian Fields Avenue in the Marigny and enters the French Quarter on N. Peters Street. It goes up Canal until Dauphine Street where it turns around and heads back down to Tchoupitoulas Street, finishing close to the Convention Center.
The parade is followed by a costume party, the Monster Mash. There is plenty of music and entertainment. The party is free for Krewe members, but others need to purchase tickets. Costumes are required, of course.
The Krewe of Boo started the parade in 2007, and it has gradually evolved into a major event that shouldn't be missed. The event can be surpassed only by Mardi Gras celebrations.
New Orleanians are very good at designing imaginative and crazy-looking costumes. So it's a must visit place on Halloween. This city is so rich in mystical history that it is widely known as "The Most Haunted City in America". The French Quarter hosts a number of Voodoo shops dedicated to centuries-old spiritual practices. Marie Laveau, the High Priestess of 19th century New Orleans, is probably the most famous ghost of the city. There are also many costume shops all around the French Quarter.
For the tickets and latest updates, please check with the official websites (see External Resources below.) Also, take a look at the map suggesting the best accommodations nearby.
Find hotels and airbnbs near Krewe of Boo Halloween Parade (Map)