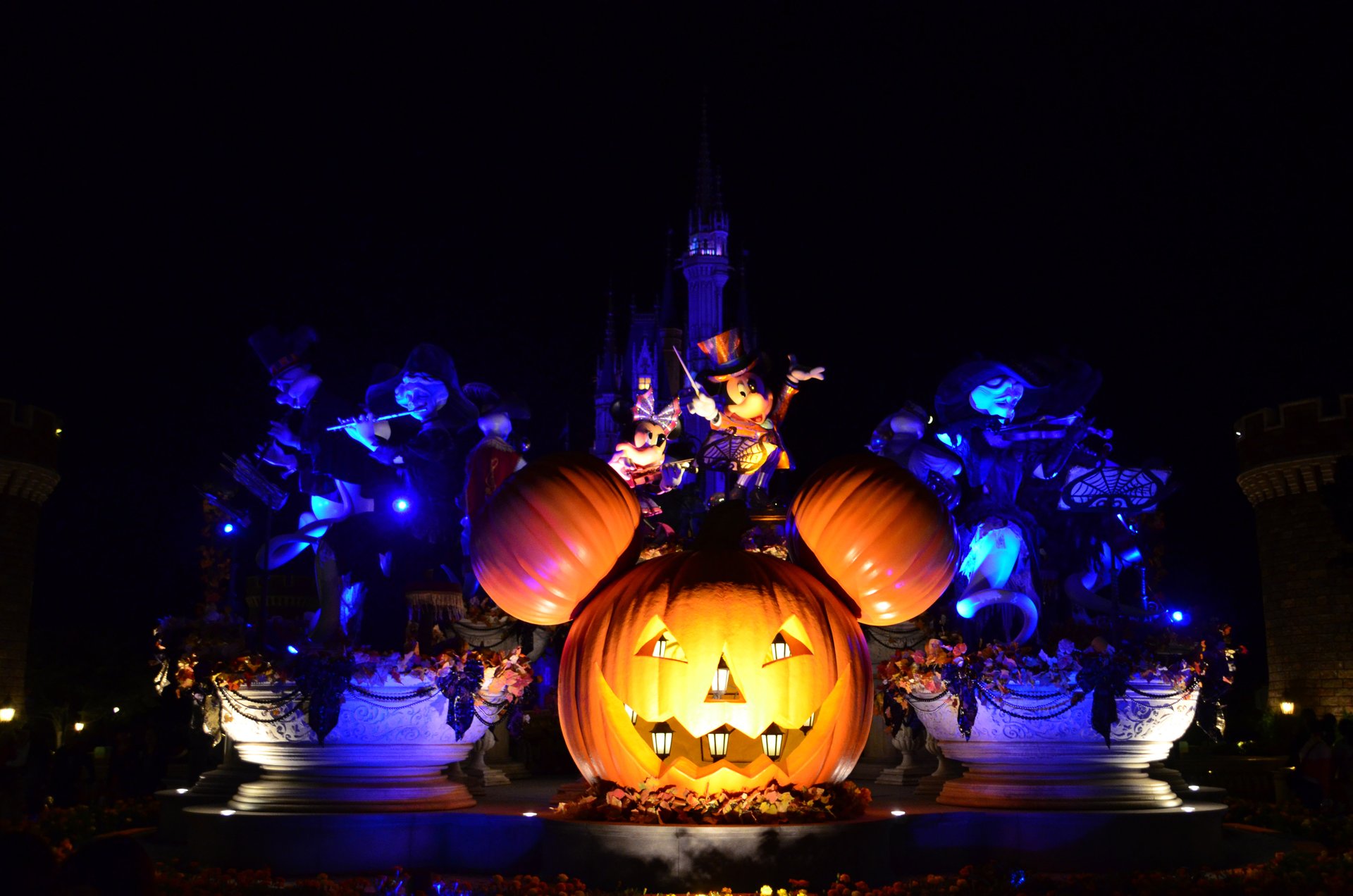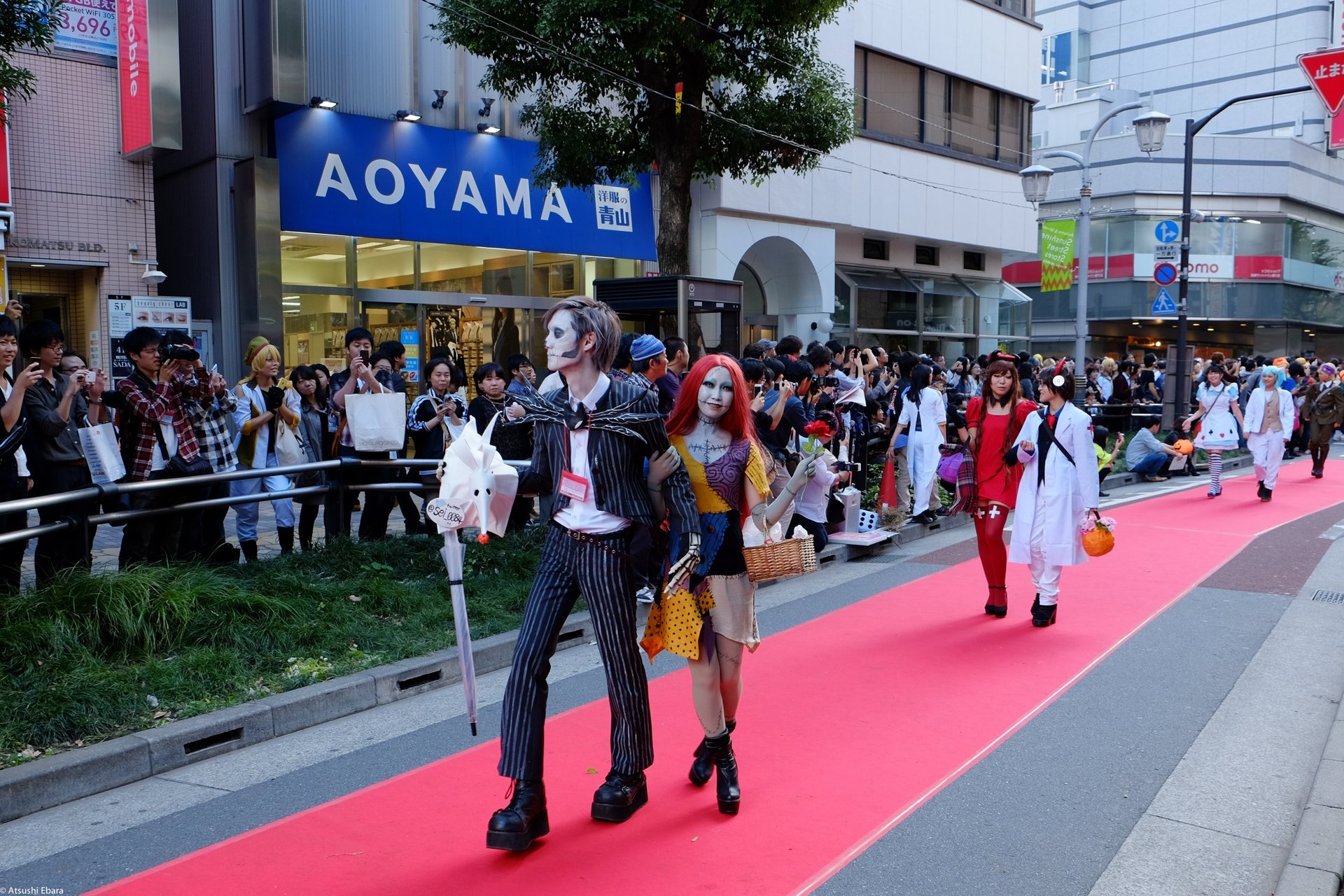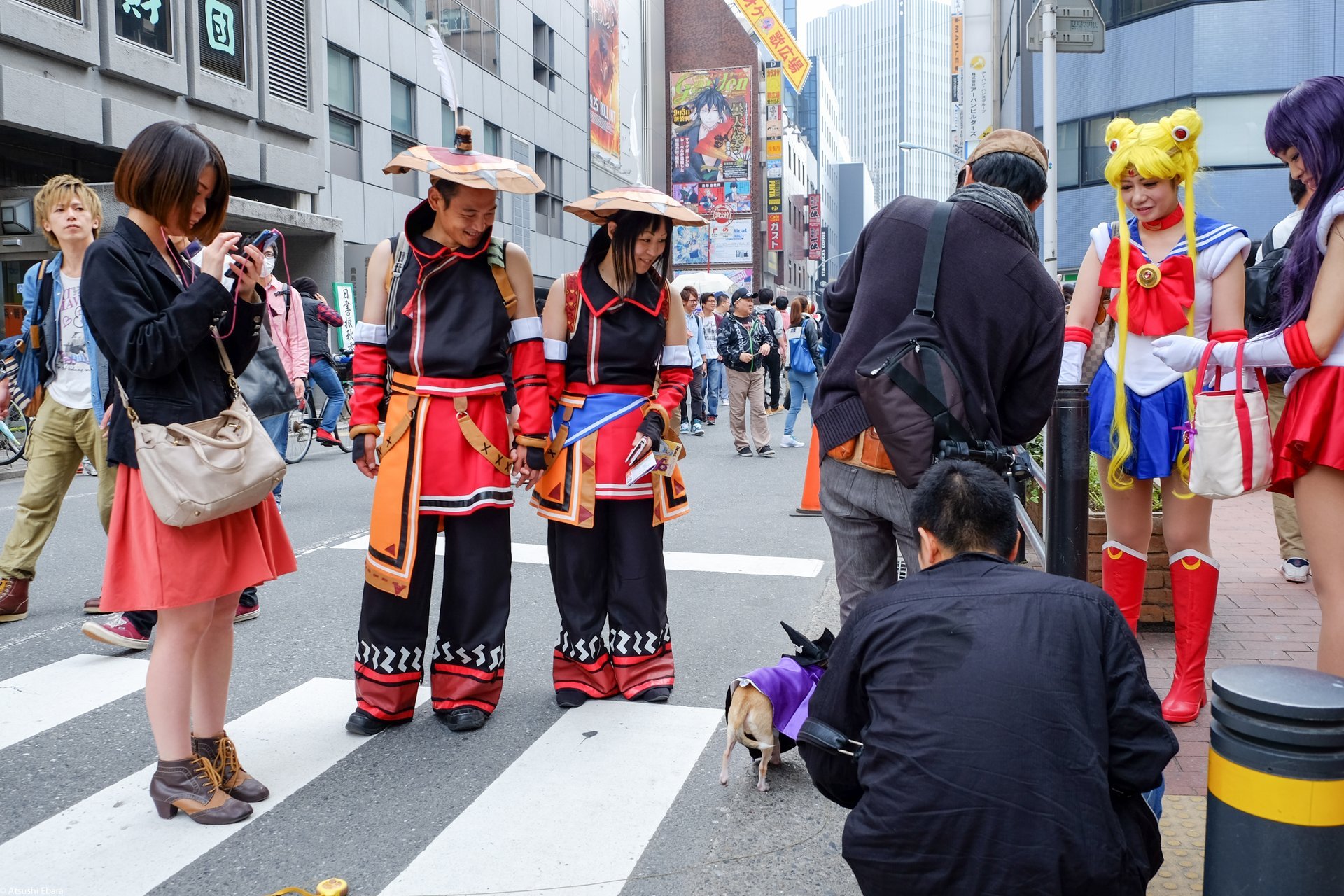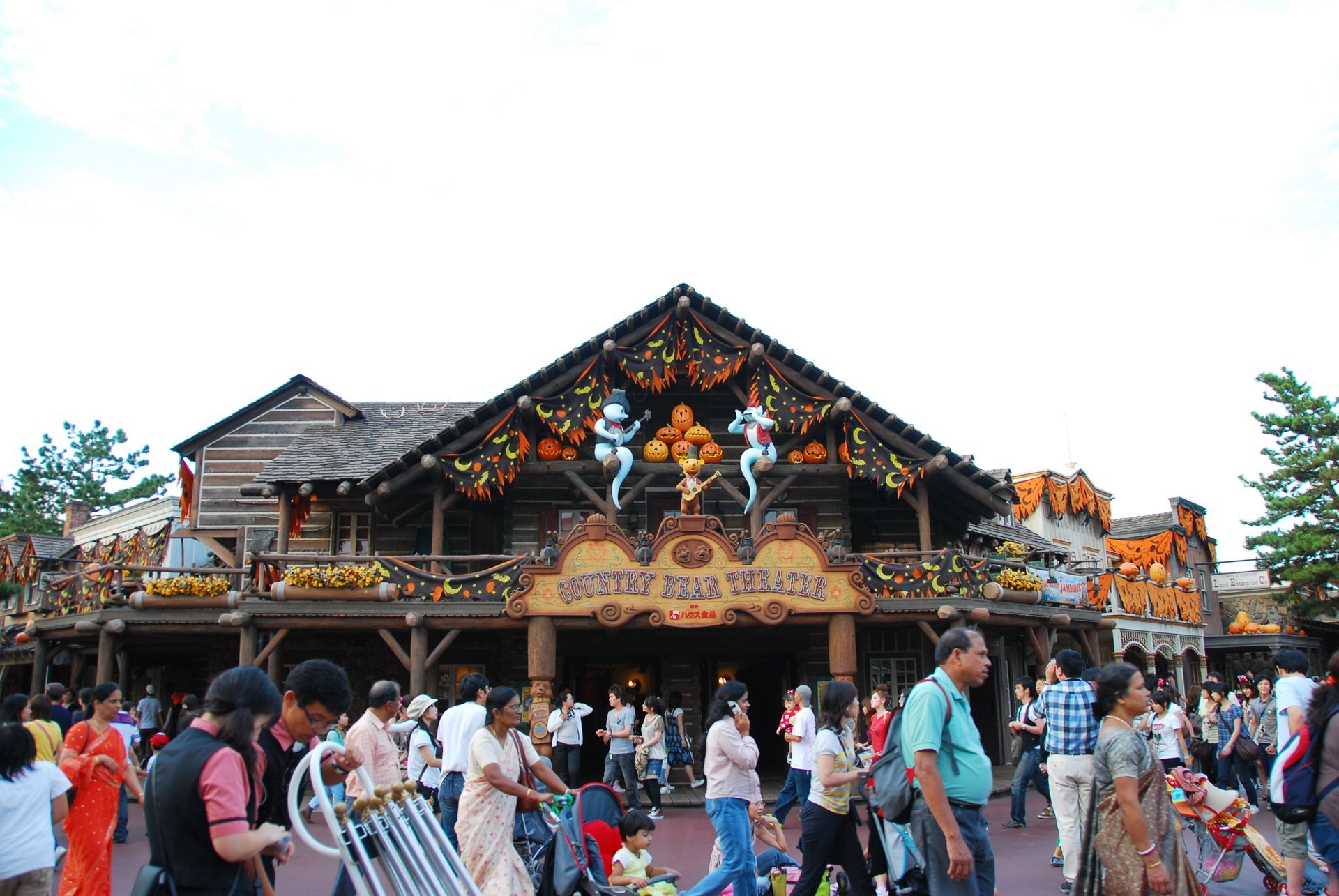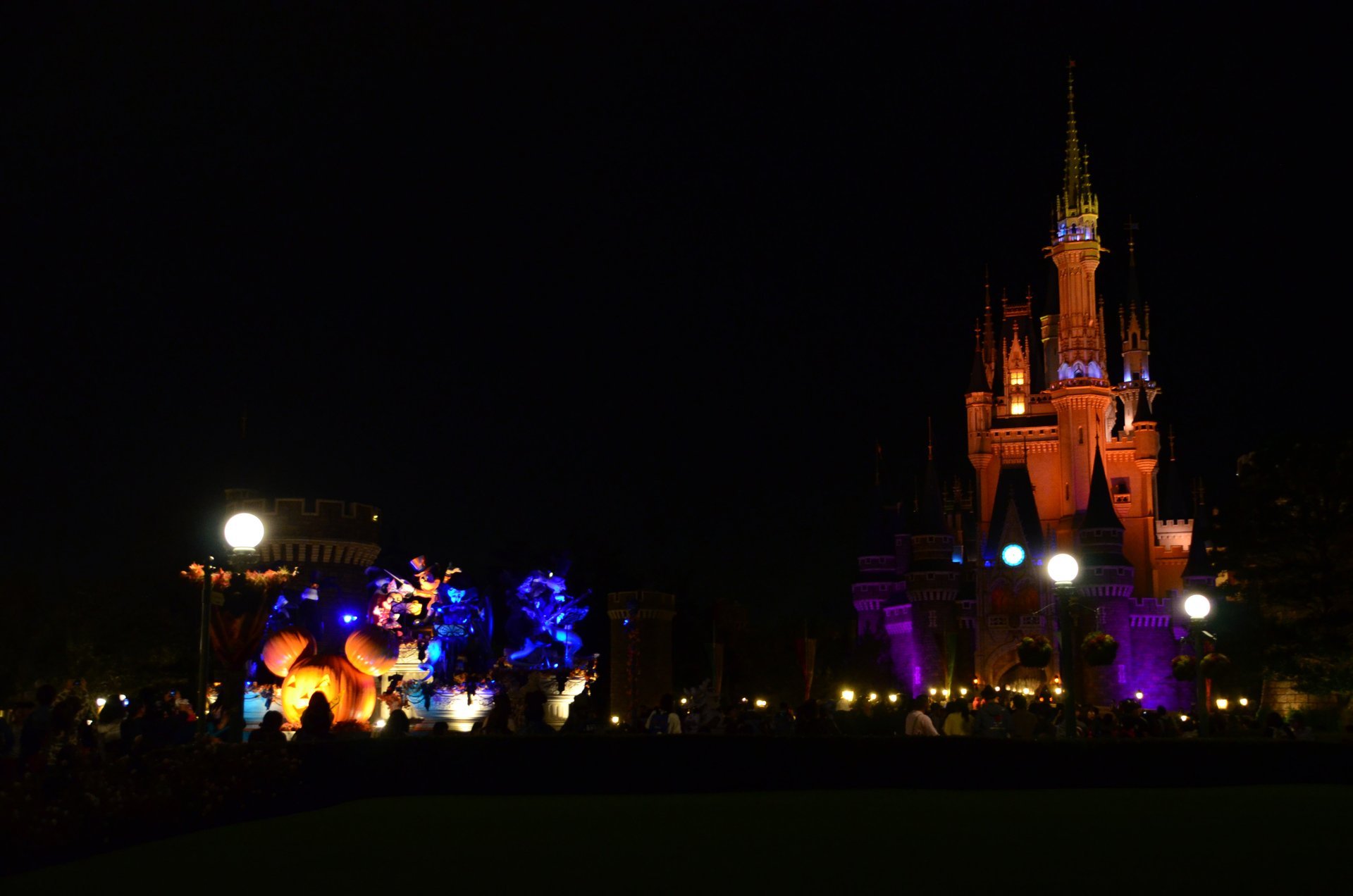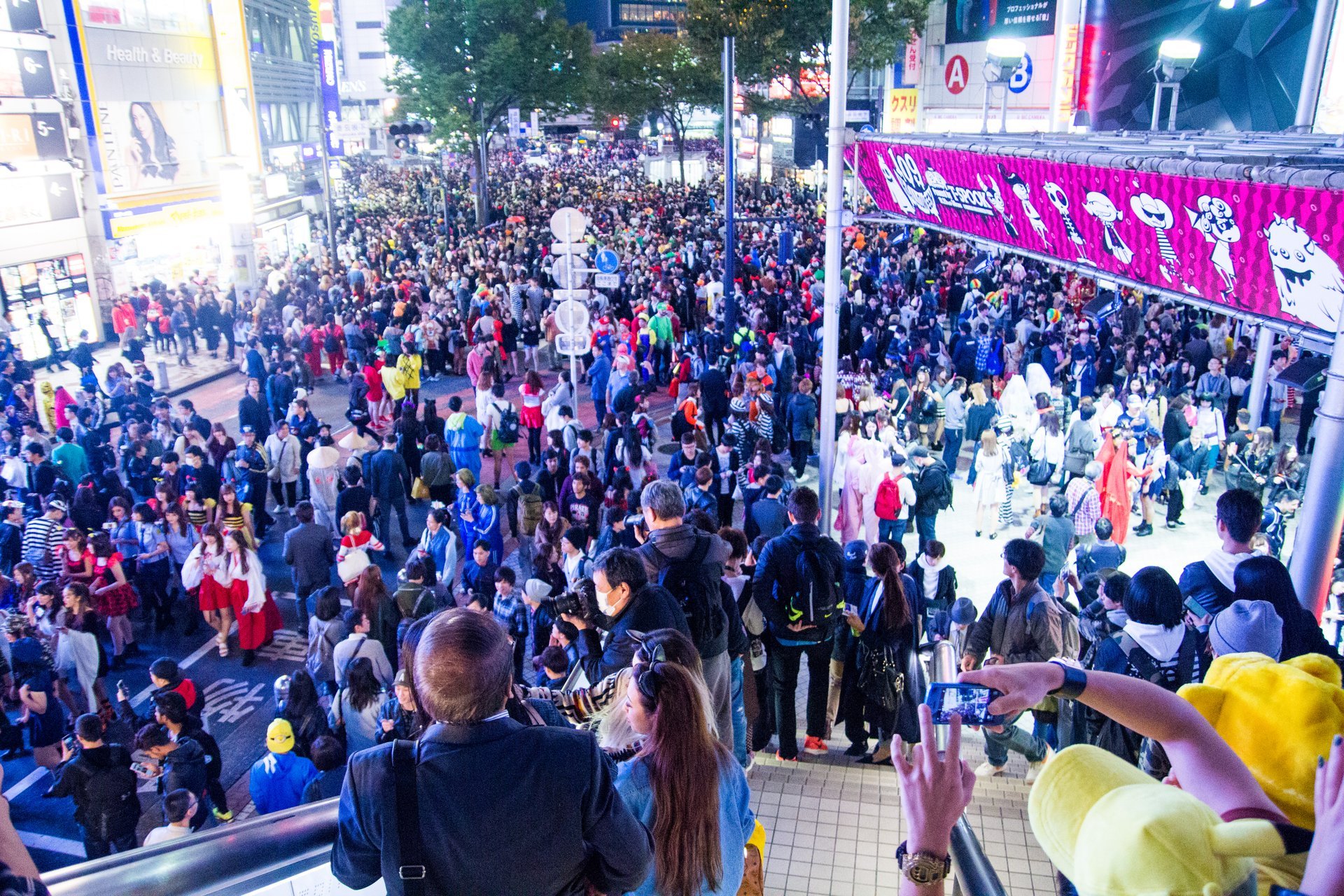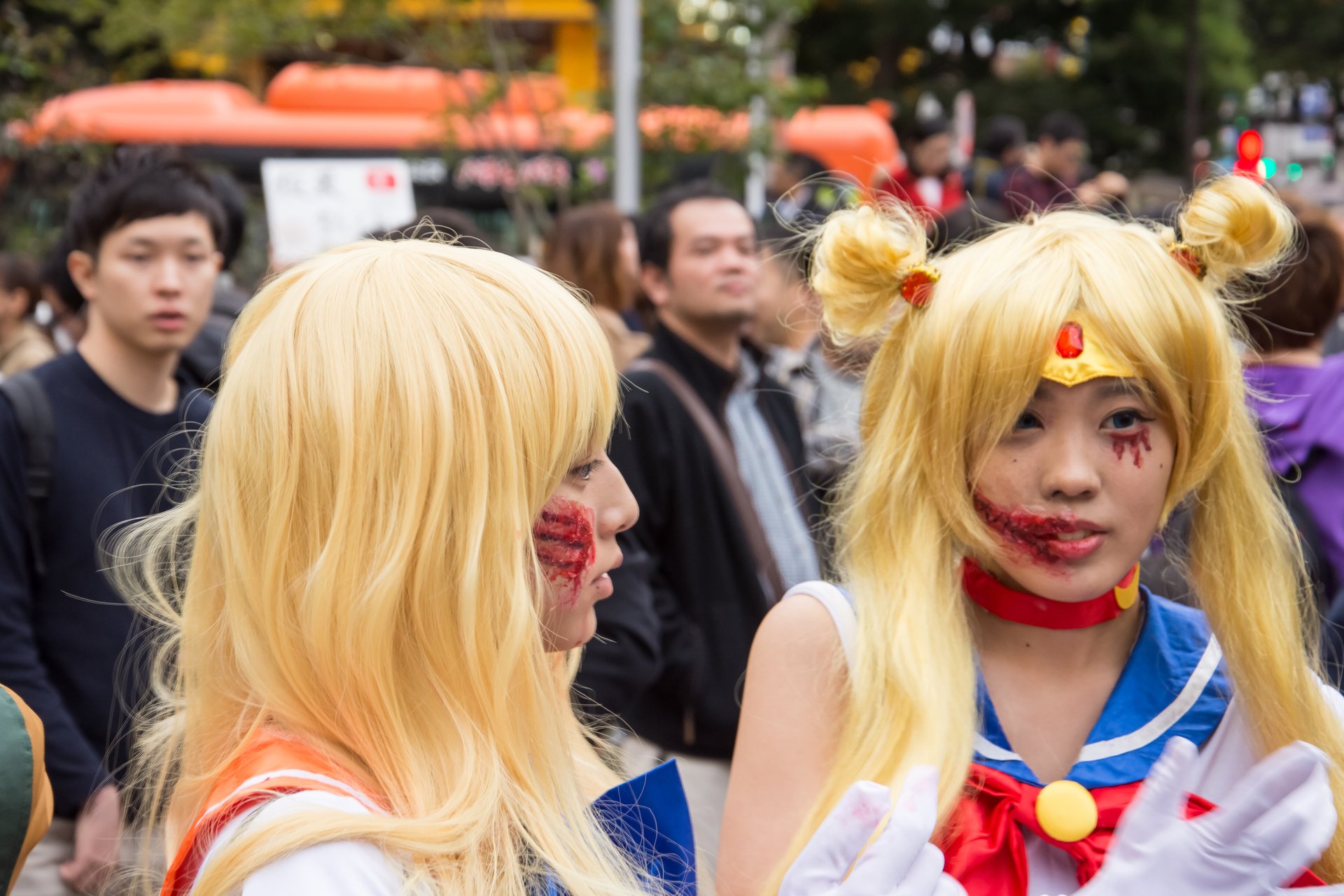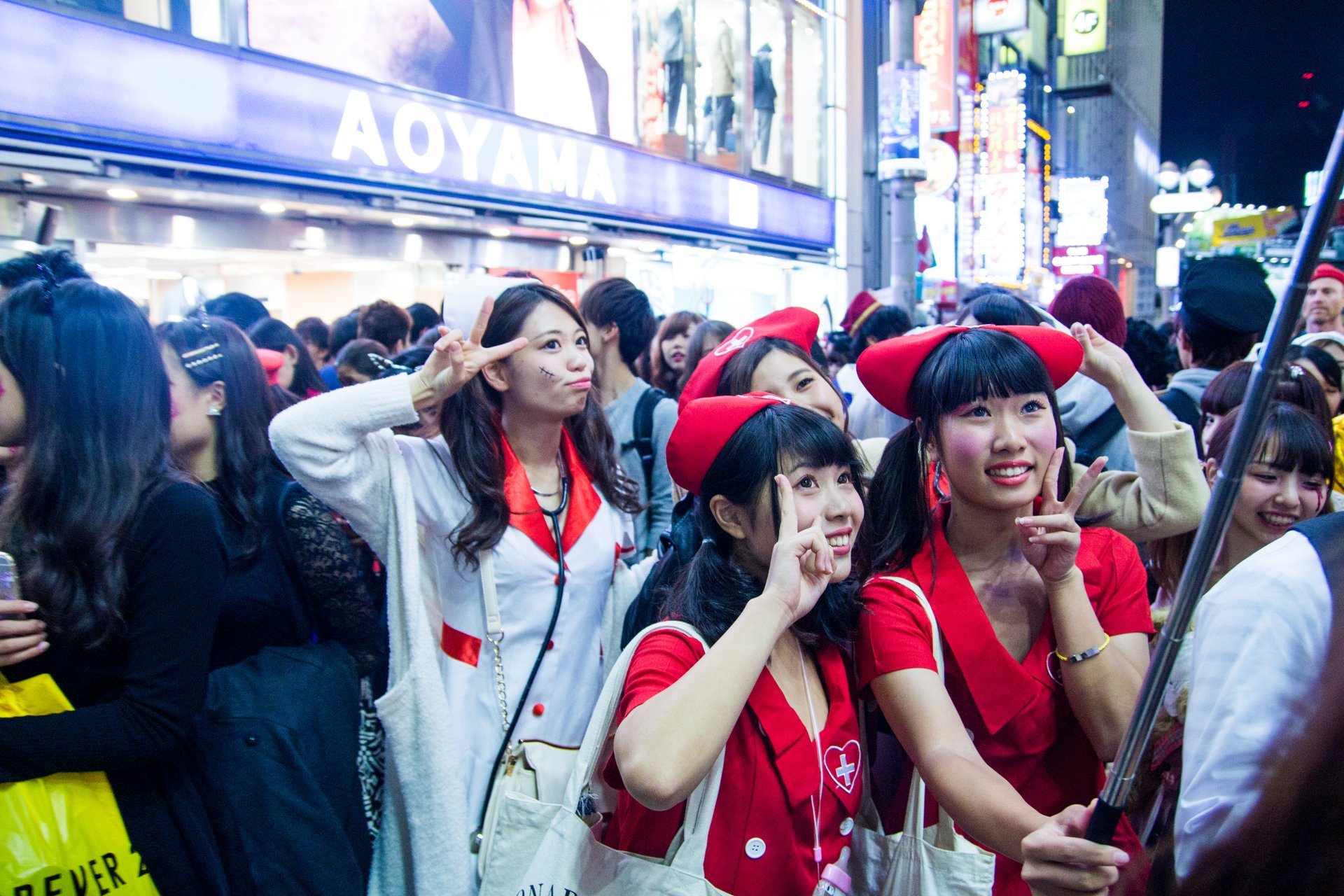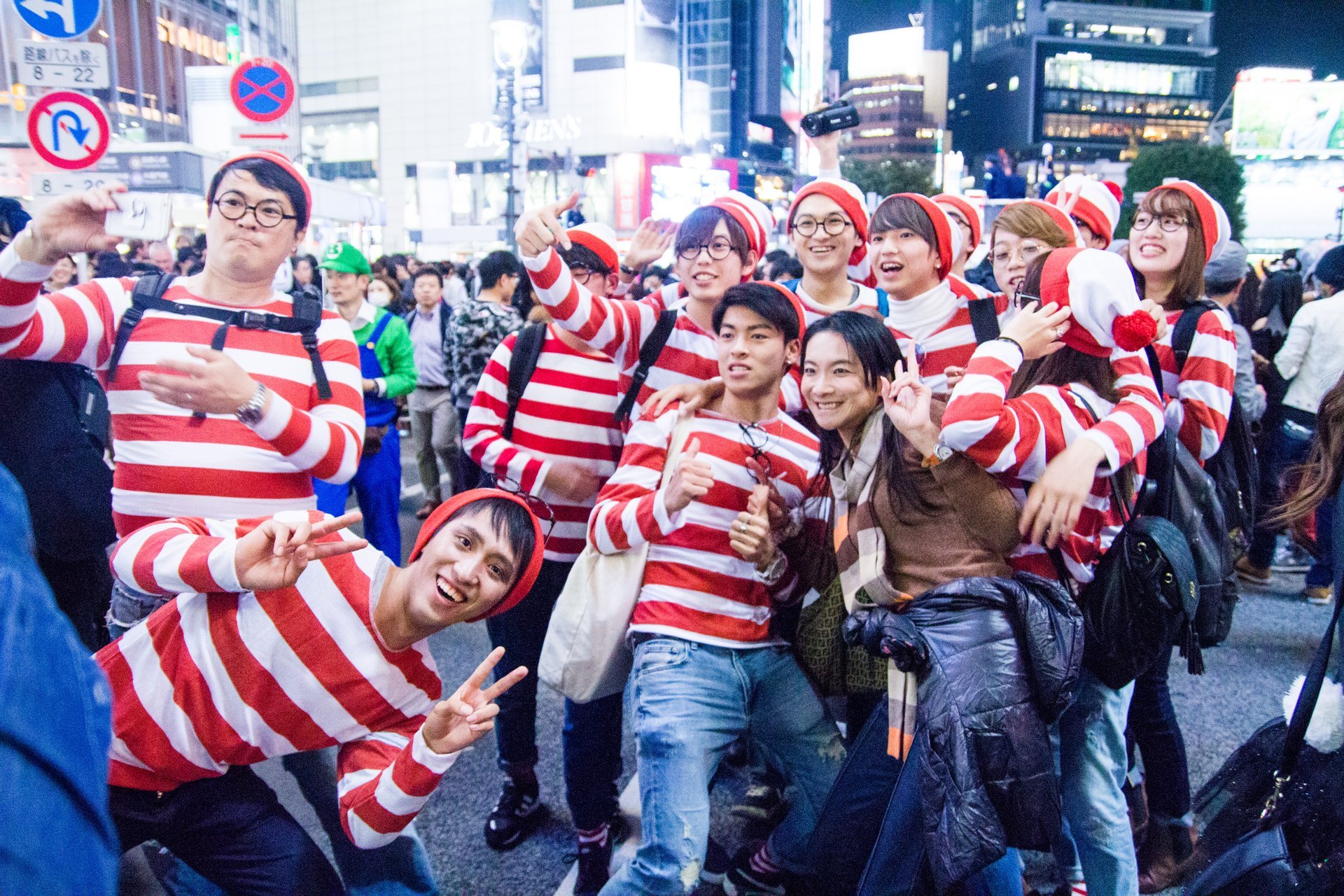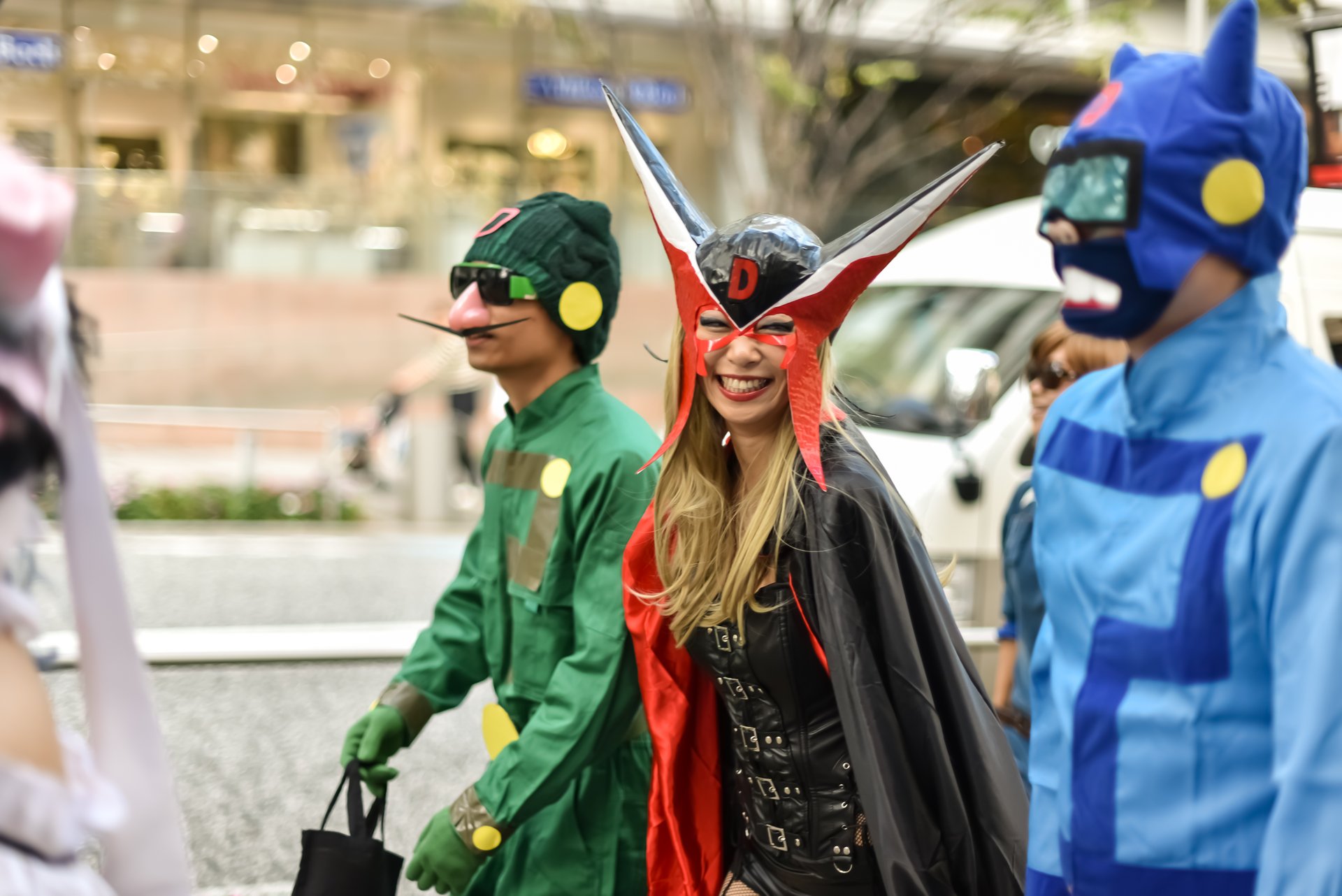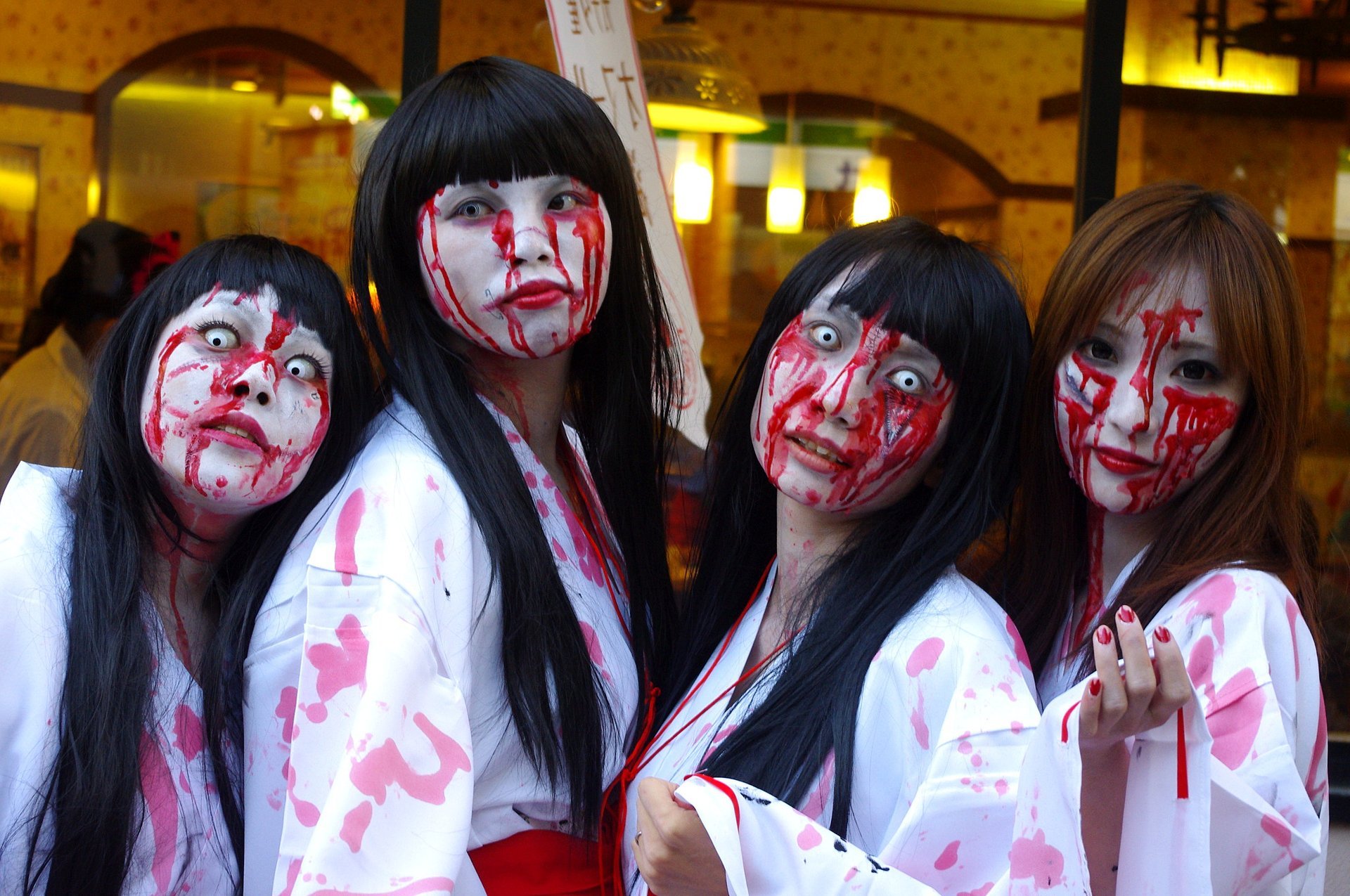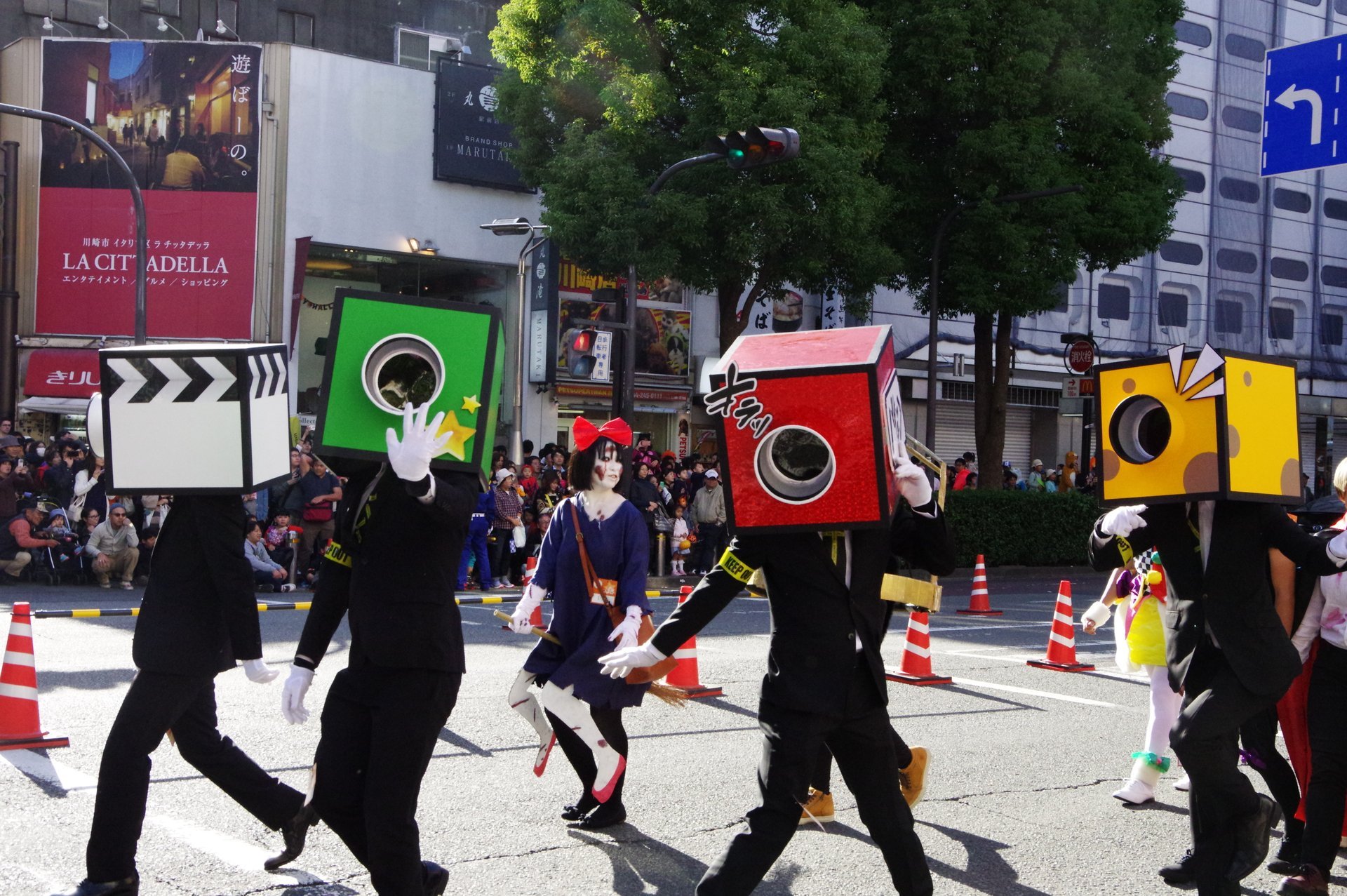 Even though Halloween is a new holiday in Japan, it has become massive in Tokyo. The Japanese embrace the idea of costume parades while other aspects of Halloween such as trick-or-treating or scary attractions remain less popular. In Tokyo, Halloween is more oriented to teenagers and young adults. The most common way to celebrate is to dress-up in a scary or cute costume and let loose in a club. There are also huge street parties on Halloween night and the weekend before the holiday in areas such as Shibuya and Roppongi. If you don't have a costume, you can always find something suitable in Don Quijote or Daiso.
Ikebukuro Halloween Cosplay Festival (October 28–29, 2023)
The Ikebukuro Halloween Cosplay Festival is one of the most significant Halloween events in Japan that is held on the last weekend of October. Since 2014, the festival has taken place outside of Ikebukuro station (the Sunshine City). The festival attracts about 20,000 participants and over 100,000 spectators in two days. Ikebukuro east exit area has become the center of a new subculture with various activities for anime and manga fans. Live entertainment is provided from 11 am to 5 pm.
Halloween at Tokyo Disneyland (September 15–October 31, 2023)
"Disney Halloween" at Tokyo Disneyland was the first-ever Halloween celebration in Japan and it's still incredibly popular. Festivities and a special program are offered from early September through late October. Check out the "ghost version" of Disneyland with Mickey Mouse and Minnie Mouse in costumes. The "Spooky 'Boo!' Parade" is the major highlight of the festival, featuring over 100 floats. The park's main characters during these days are ghosts and goblins haunting the area after dark. World Bazaar is also transformed with Halloween decorations and music.
Halloween in Shibuya (October 31, 2023)
Shibuya is undoubtedly the epicenter of Halloween activities in Tokyo. Over several days this central area is filled with crowds of young people in costumes. The authorities even had to issue a ban on public drinking in Shibuya during late October since the street parties have been turning rather wild in the previous years. Halloween in Shibuya has become an enormous phenomenon since 2014. It happens during the weekend before Halloween and on October 31st. The street party reaches its peak between 6 pm and 11 pm. Many revelers stay partying all night.
Roppongi Hills Halloween Parade (October 28-29, 2023)
Roppongi Hills is another famous Halloween destination in Tokyo. Located in the Roppongi district of Minato, the hip area is occupied by scary characters: zombies, zombie brides, monsters, and vampires. Every year, the parade focuses on a different theme. There are also special menus at the Hill's cafes and restaurants.
For the tickets and latest updates, please check with the official websites (see External Resources below.) Also, take a look at the map suggesting the best accommodations nearby.
Find hotels and airbnbs near Halloween (Map)