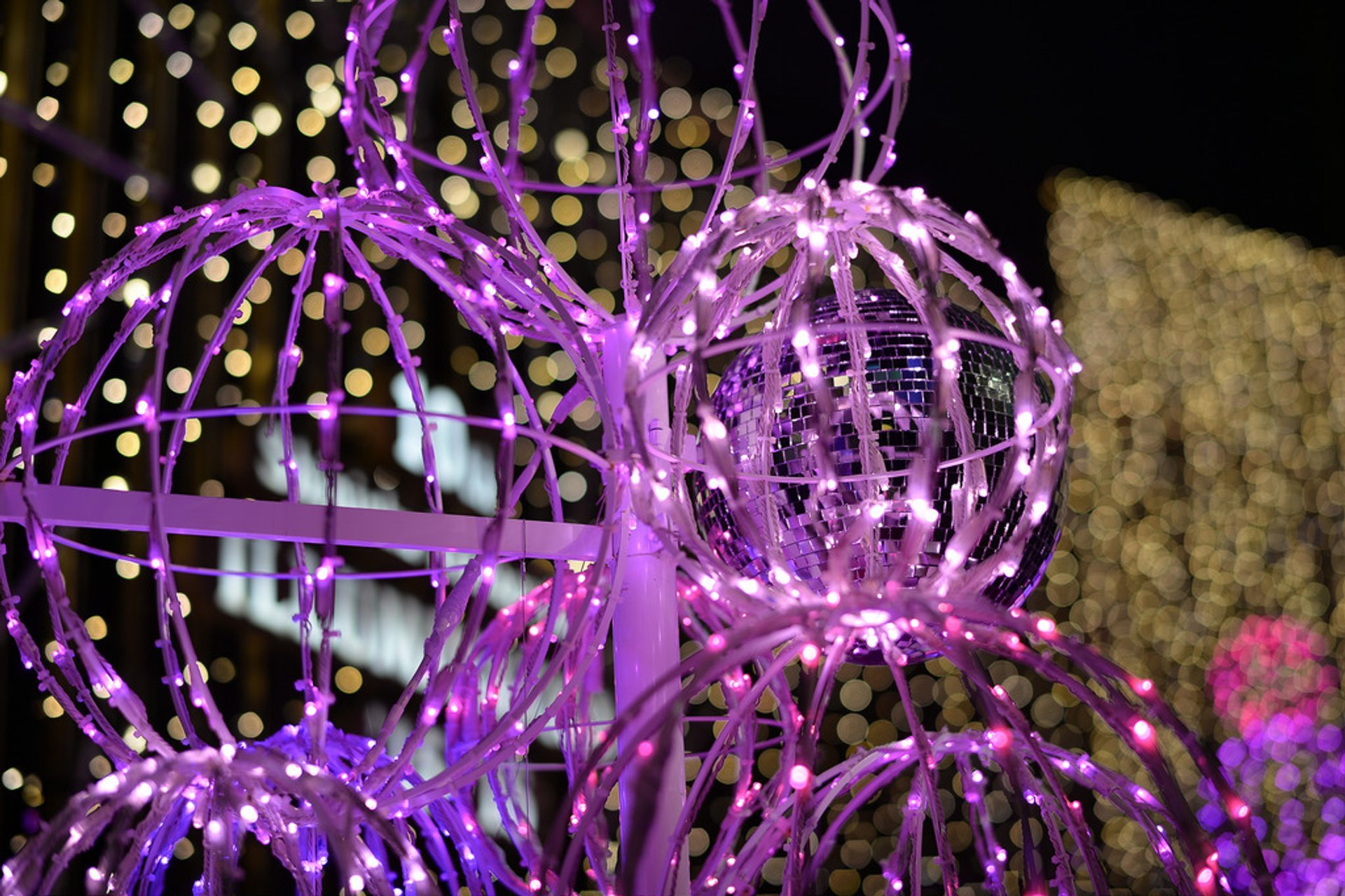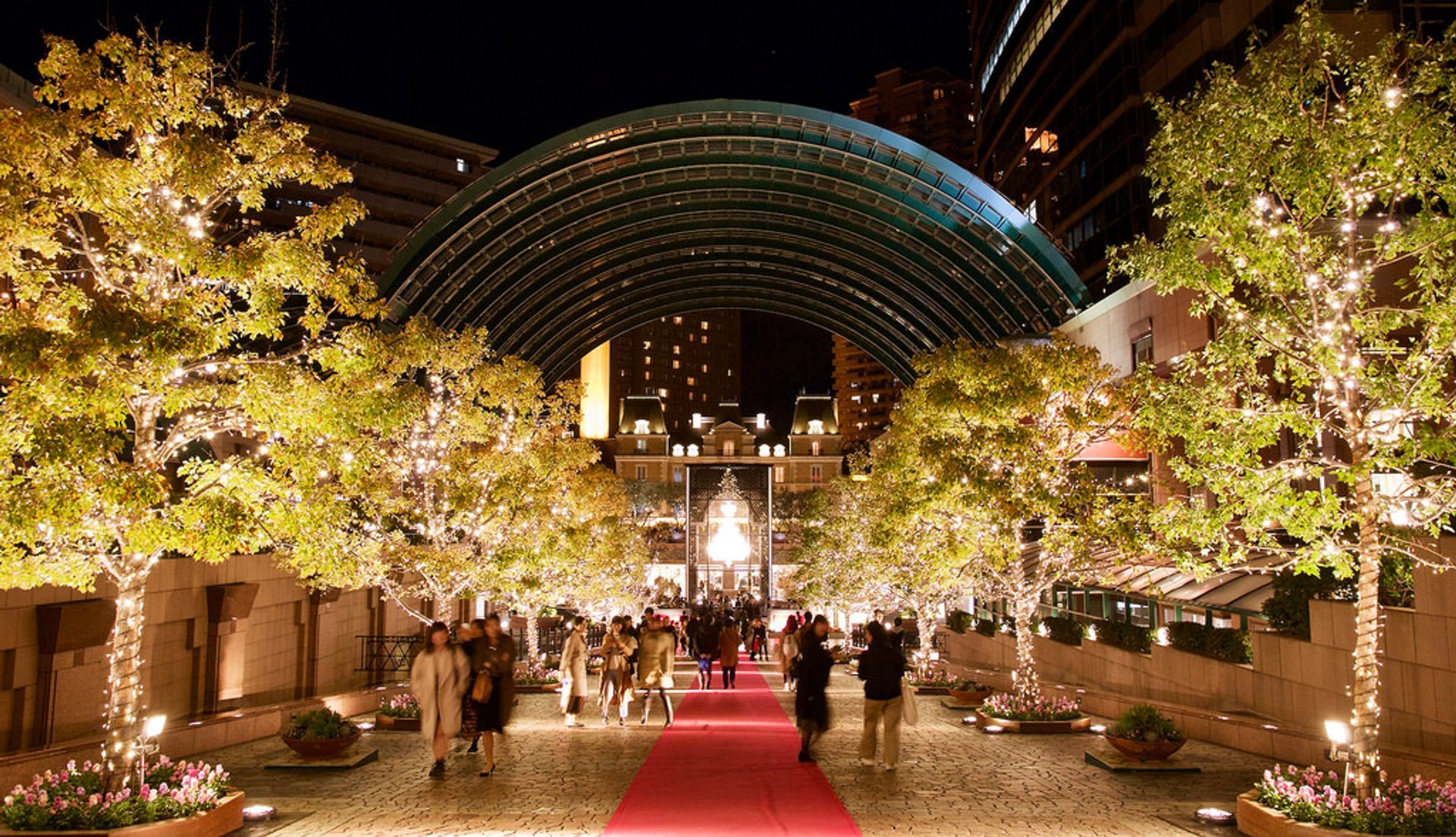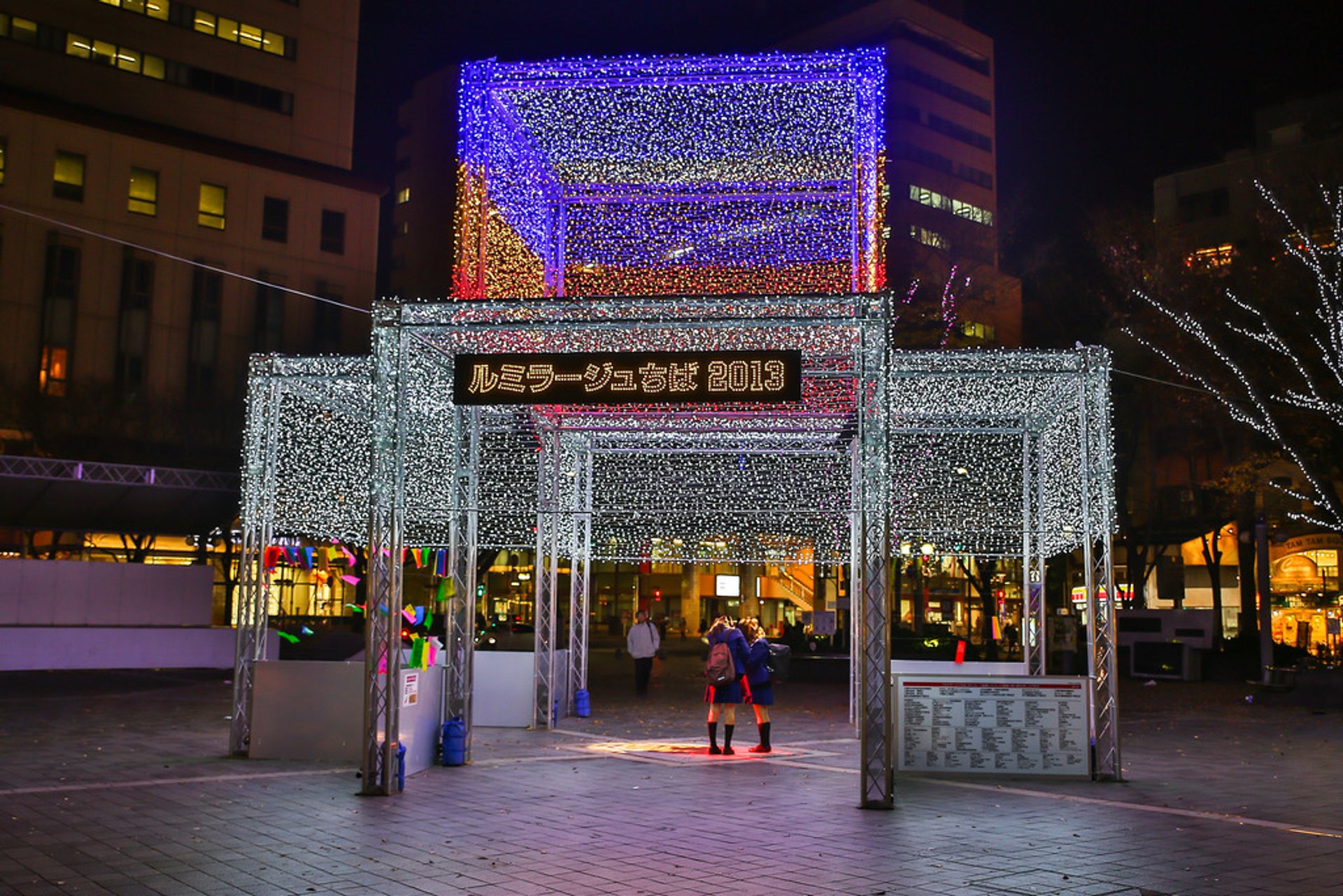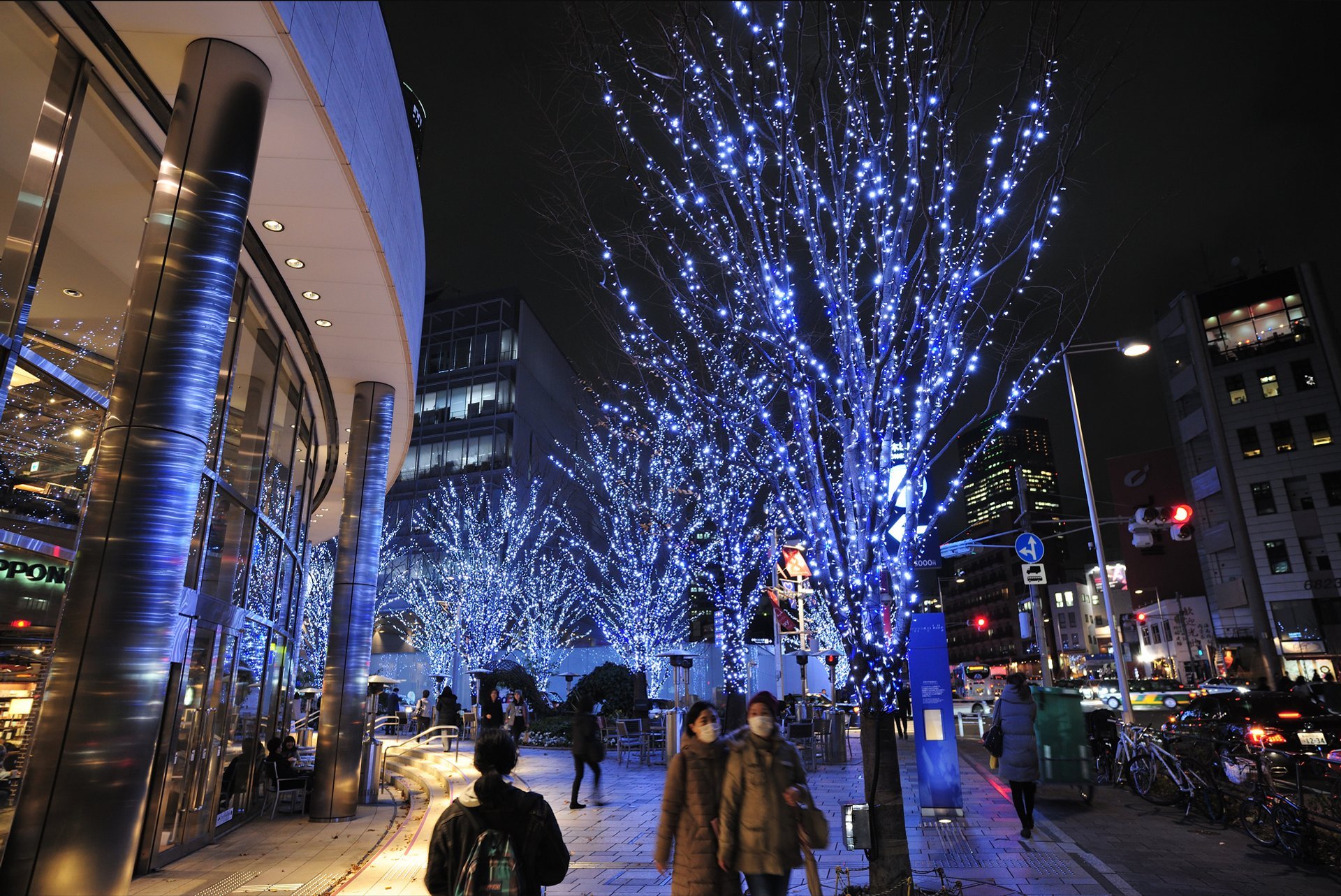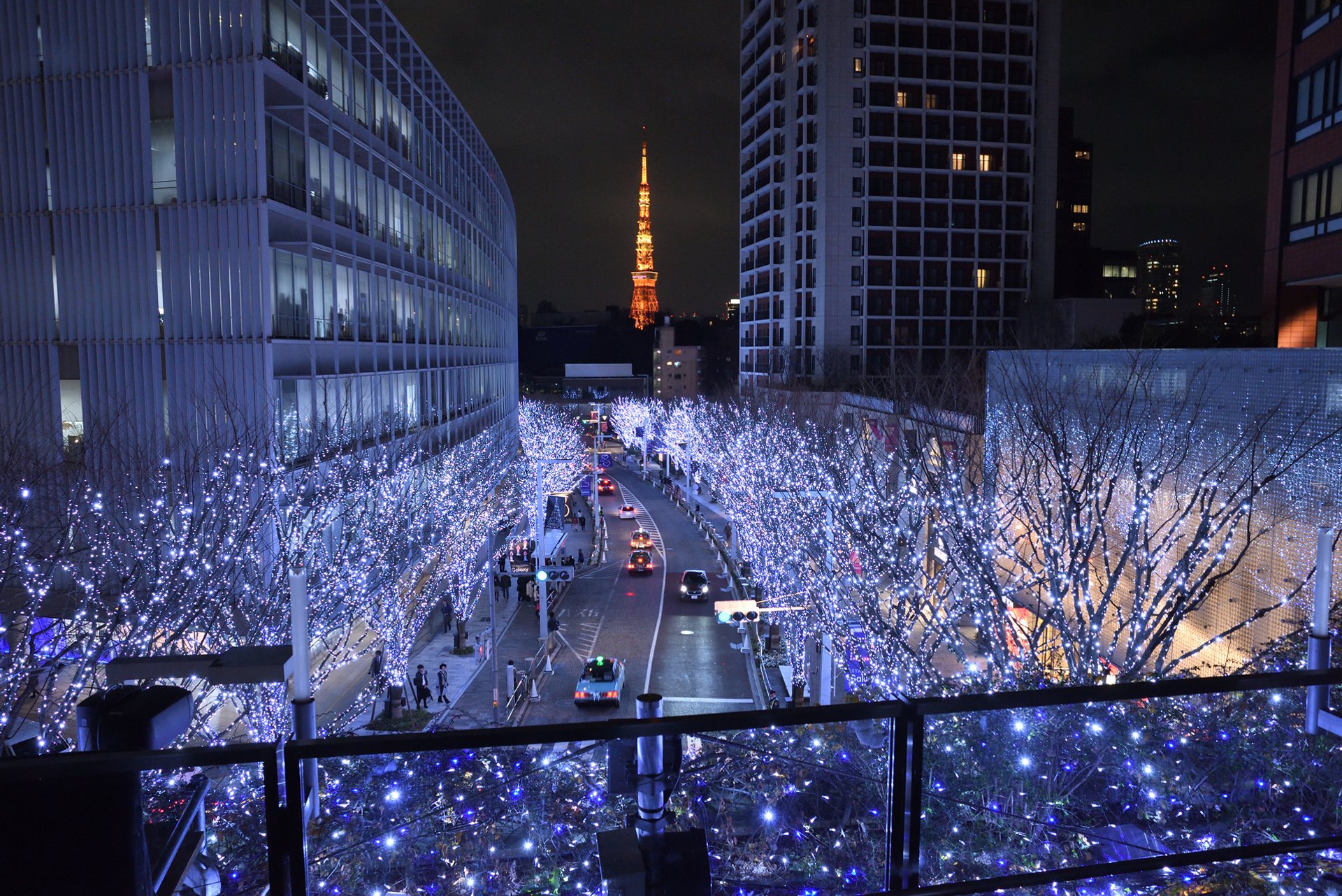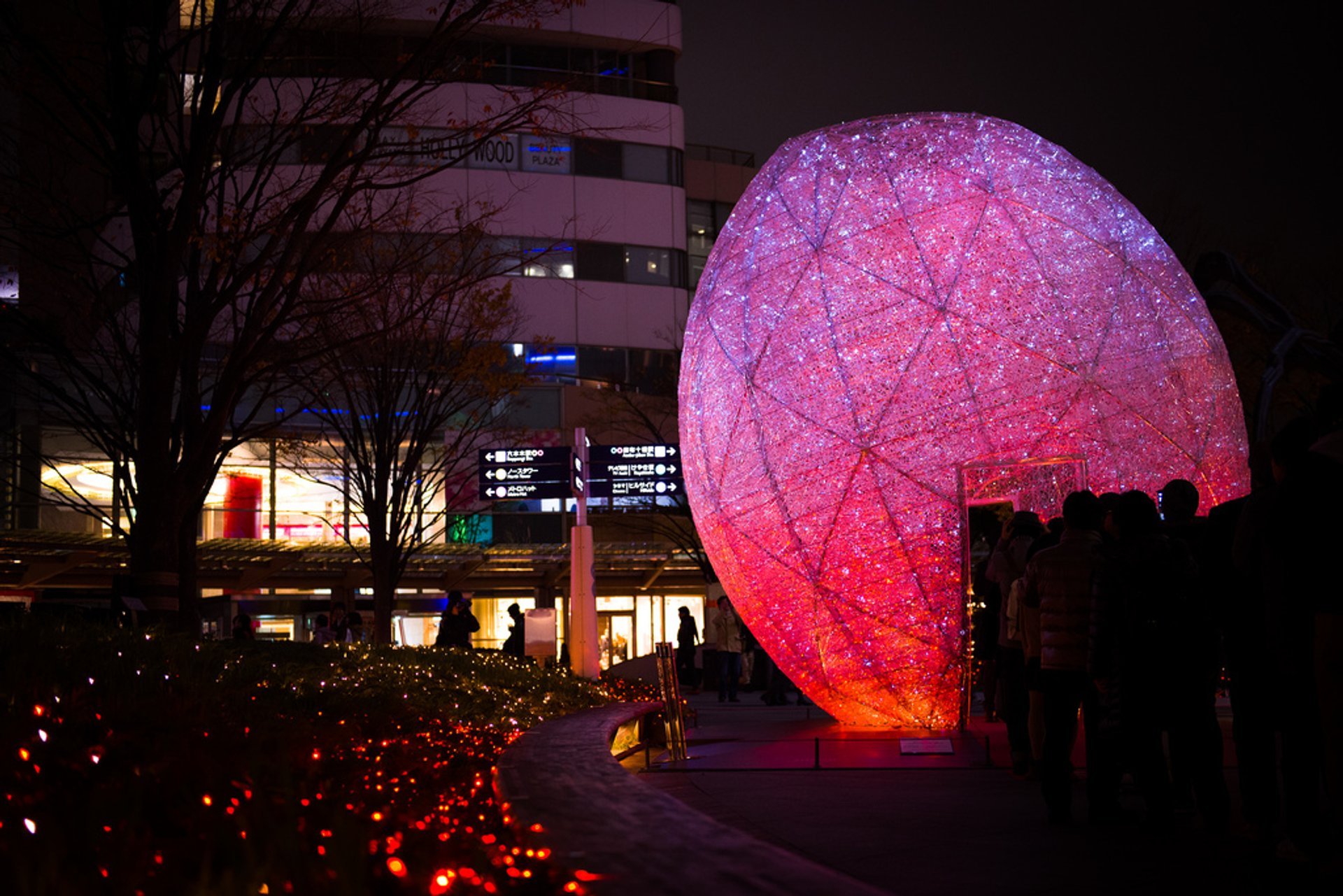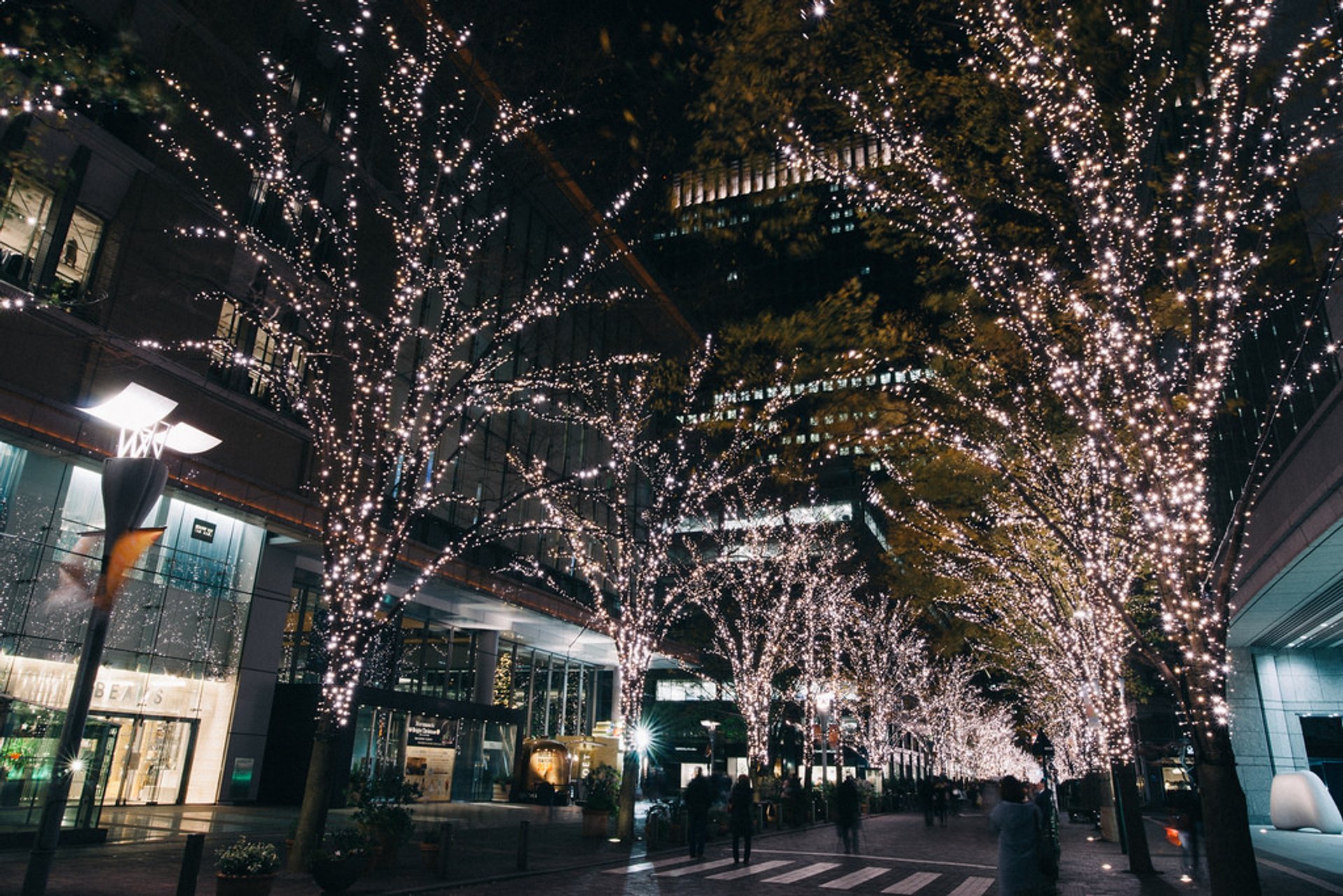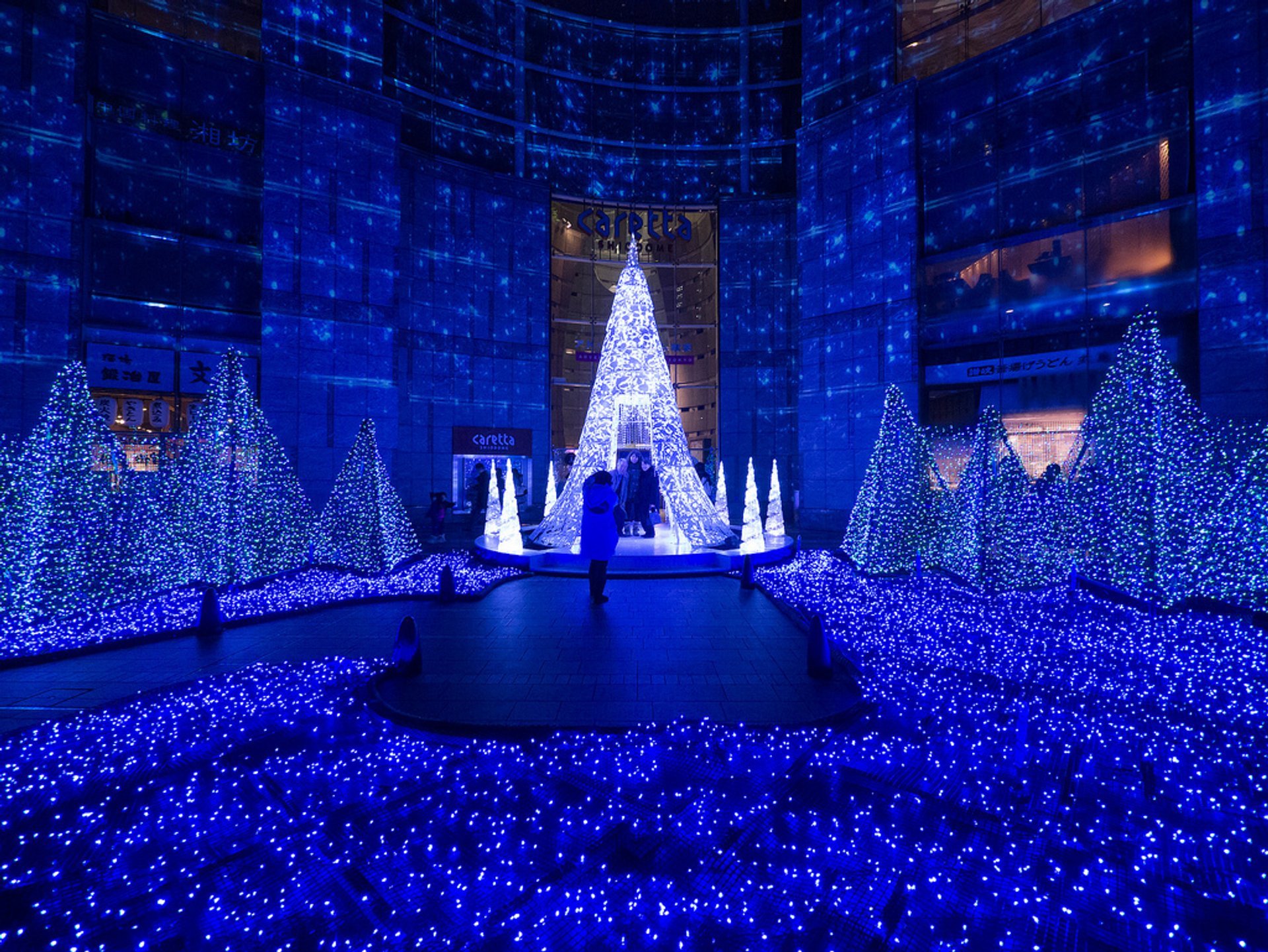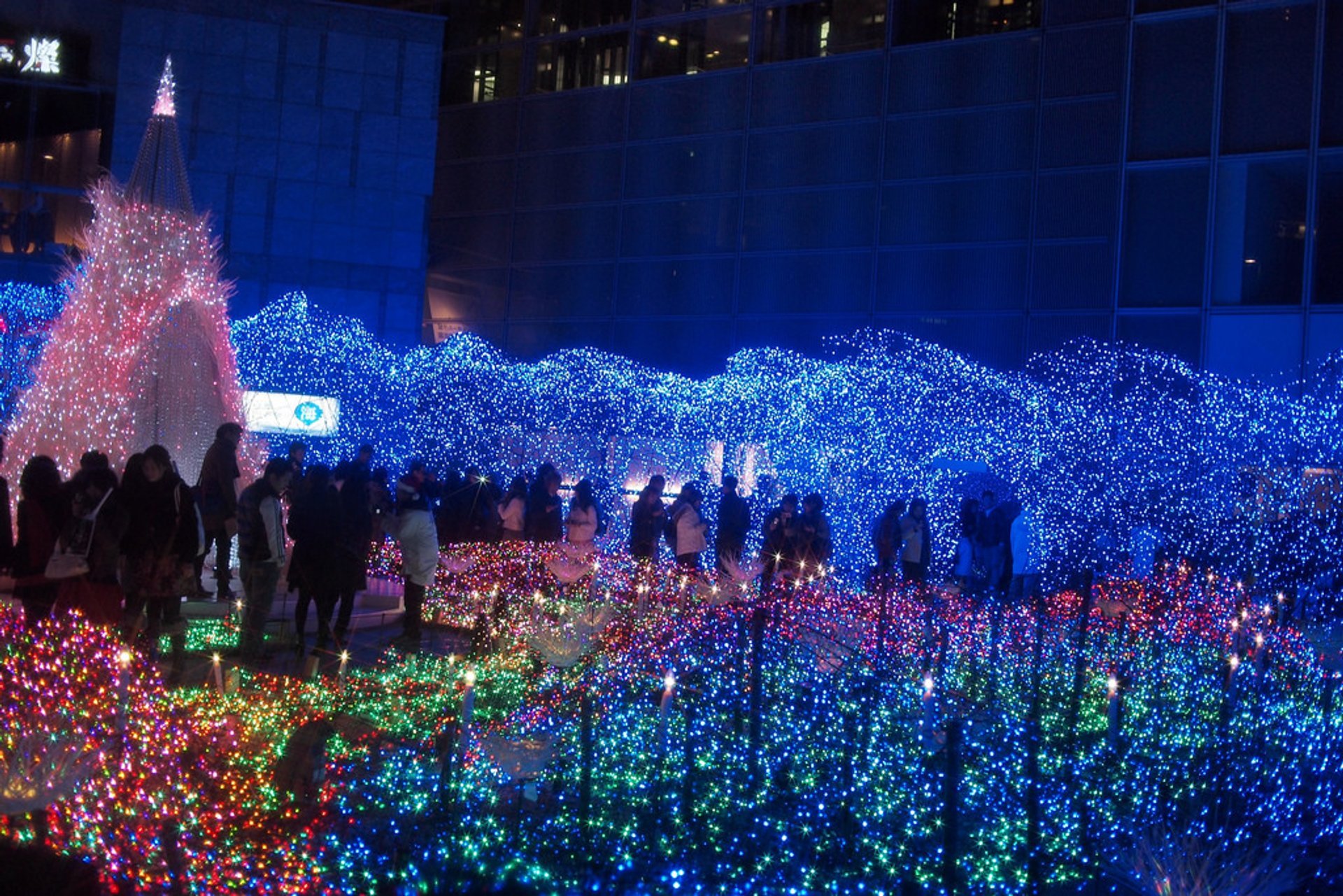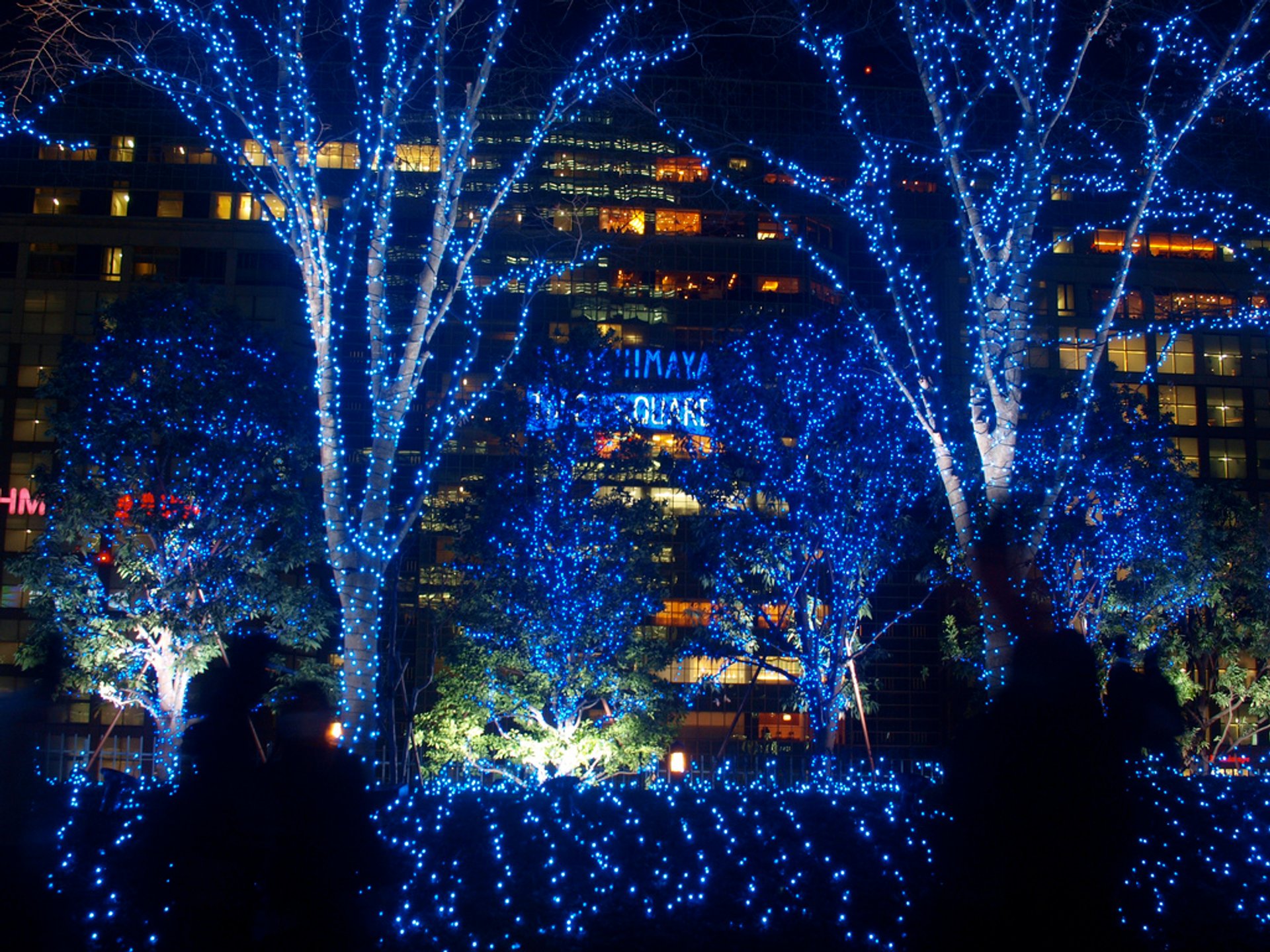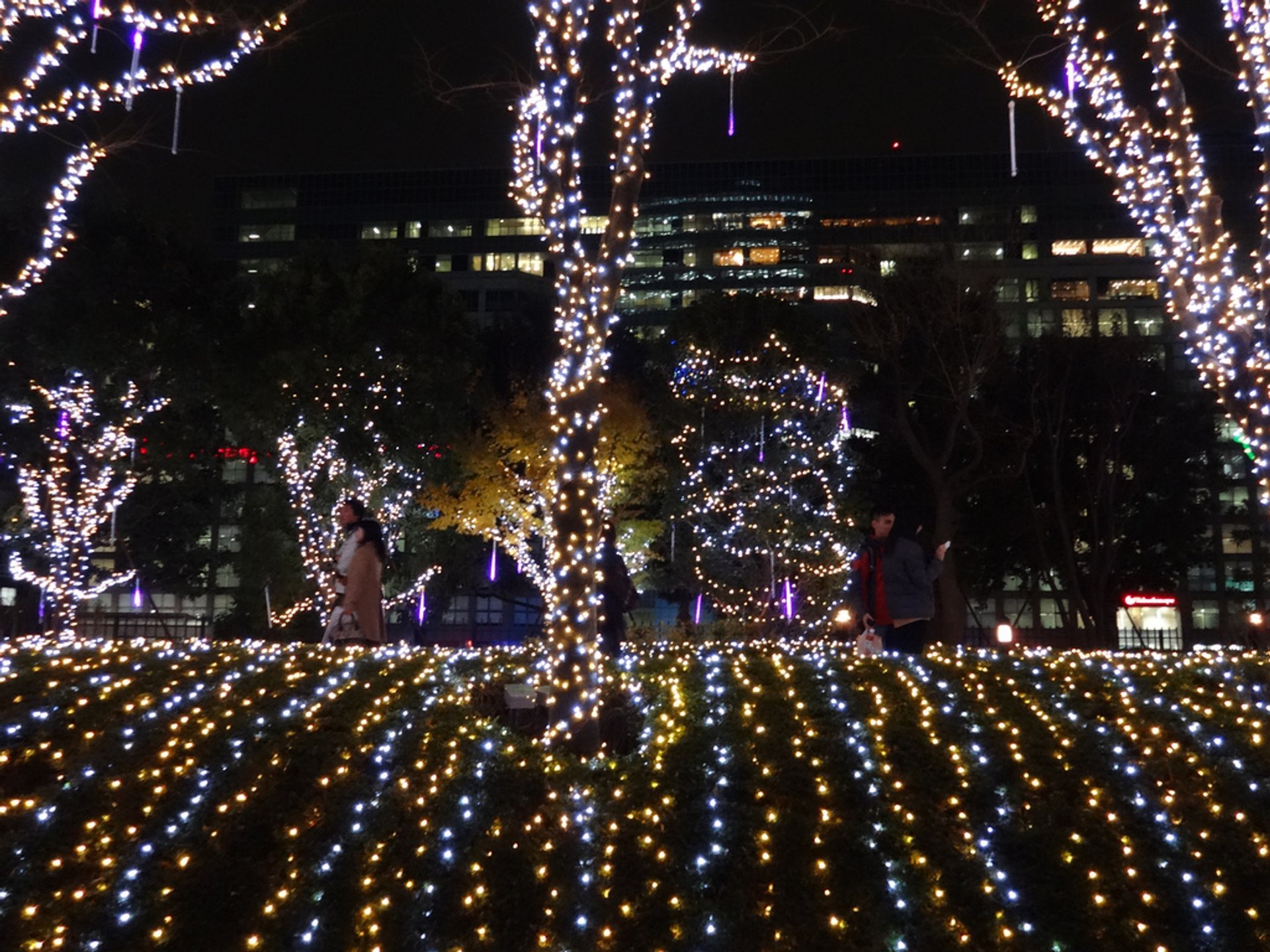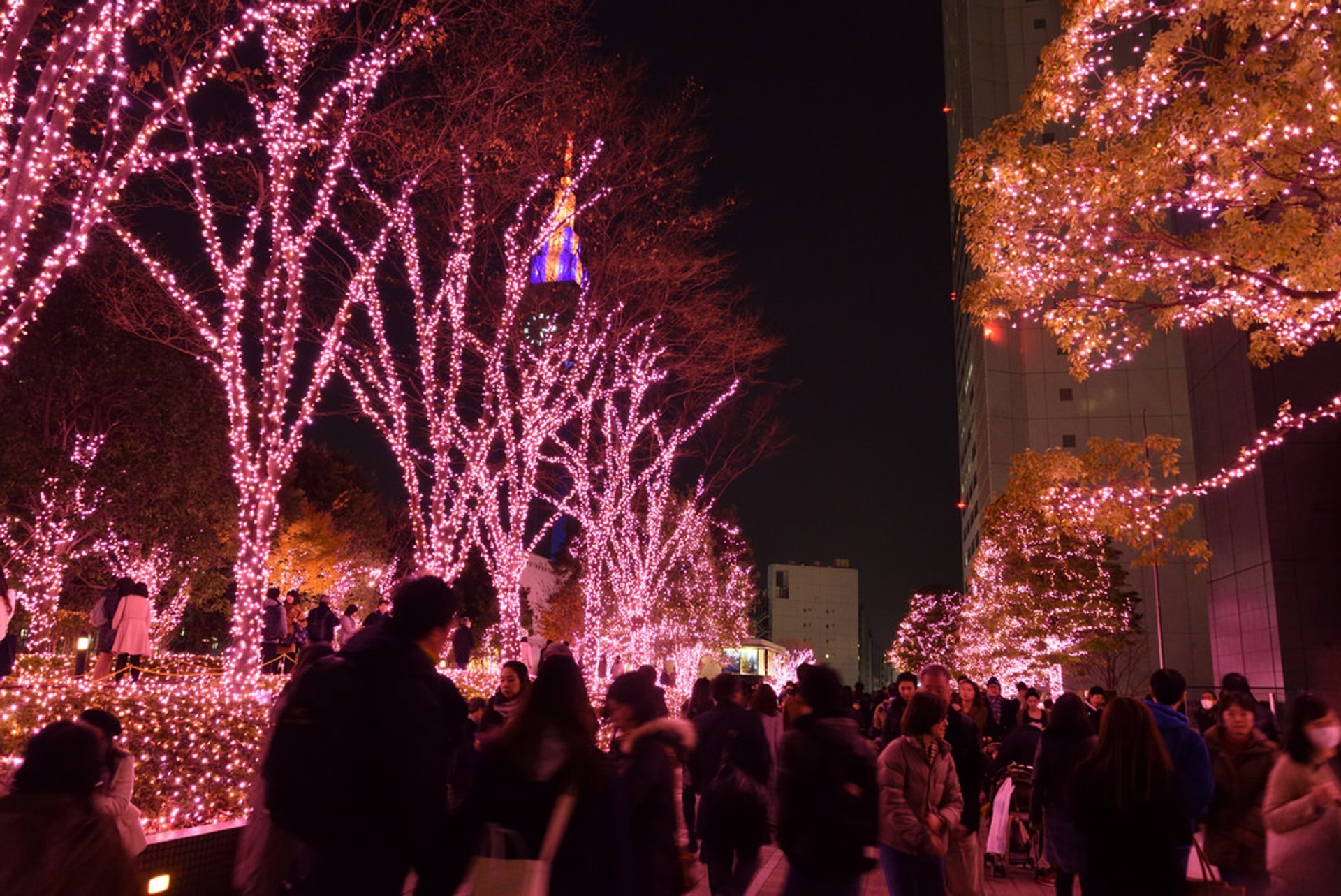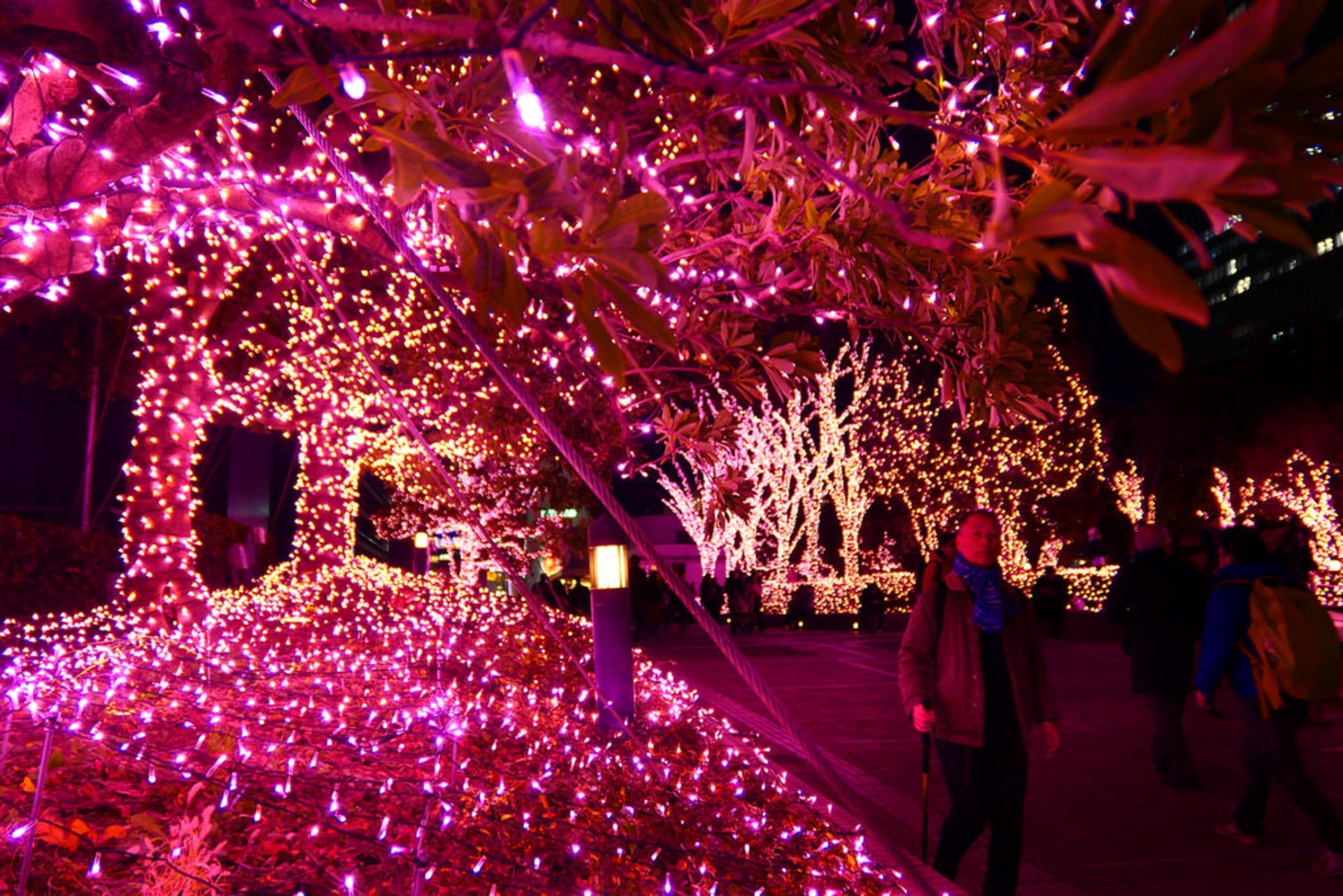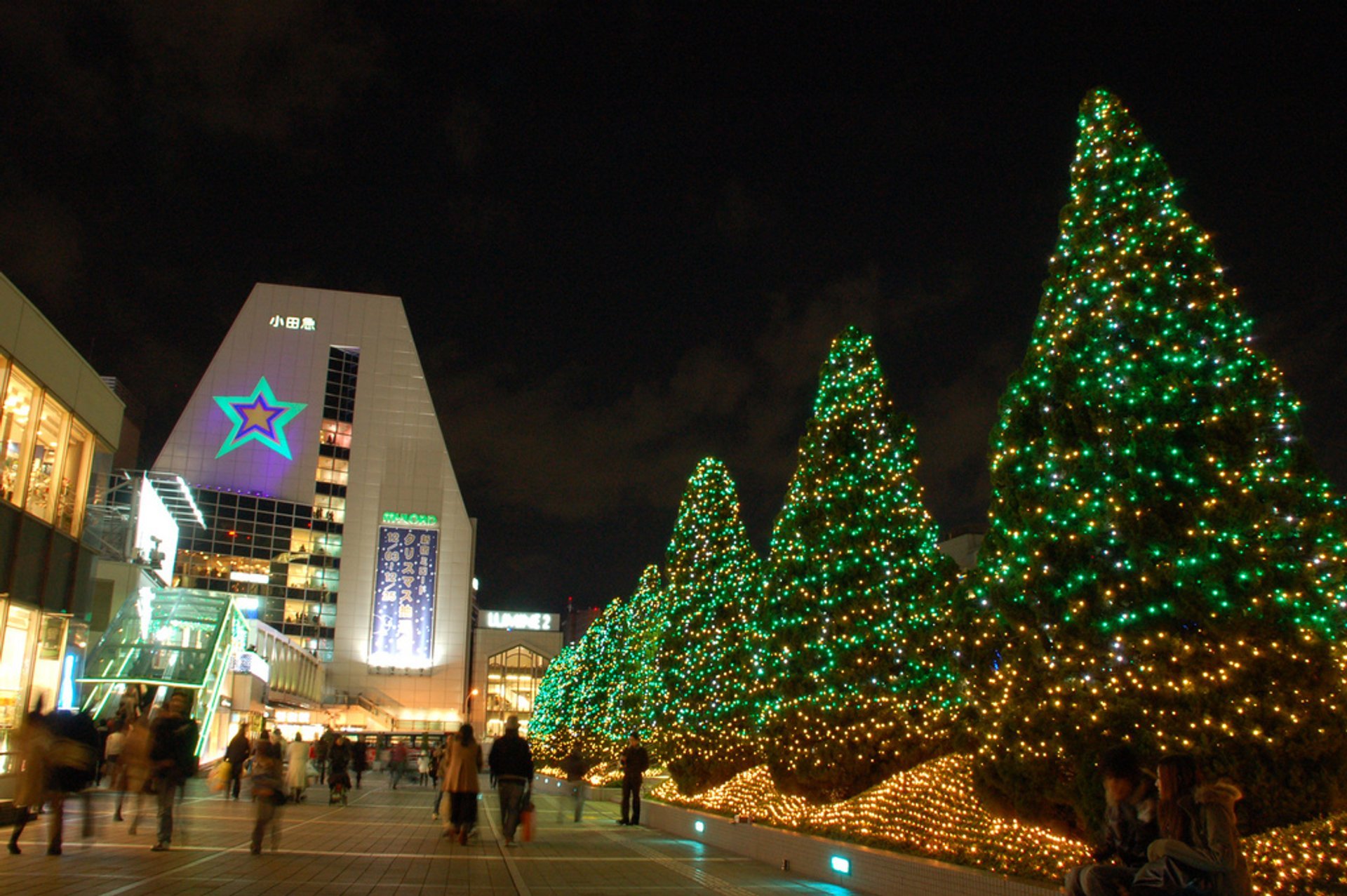 Winter Illumination at Shinjuku
See accommodations nearby
Tokyo might not be the first Christmas destination that comes to mind, however, it actually looks rather romantic and special during the holidays thanks to cozy Christmas markets and stunning holiday illuminations contributing to already bright neon signs and ads in the city. The greatest thing about Christmas light displays is that they are switched on for the entire winter season from mid-November through to mid-February.
Yebisu Garden Place Winter Illumination (November 12, 2022–January 9, 2023)
Yebisu Garden Place looks fairy-tale-like during the winter Illumination, featuring over 100,000 LEDs. The main highlight of the garden is the 33-foot (10-m) Christmas tree and a 16-foot (5-m) impressive Baccarat chandelier. Visitors can also stop by a Christmas Market and an ice skate rink.
Roppongi Hills Christmas Illumination (November 10–December 25, 2022)
Roppongi Hills host one of the best Christmas illuminations. Over 700,000 LEDs light up Keyakizaka Street and a few other sites in the area. With Tokyo Tower in the background, this is one of the most photographed spots during the holiday season.
Marunouchi Illumination (November 10, 2022–February 19, 2023)
Marunouchi Illumination in front of the Tokyo Station Marunouchi Exit is one of the oldest in Tokyo. The almost-a-mile (1.2 km) illuminated street is lit up by one million LED lights hanging on the trees and arching over the promenade.
Shinjuku Minami Lumi and Shinjuku Terrace City Illumination (November 14, 2022–February 14, 2023)
Shinjuku, as a primary shopping destination in Tokyo, also boasts the brightest lights. Shinjuku Minami Lumi and Shinjuku Terrace City Illumination are the most famous Tokyo Christmas Lights display visible all over the south and west gates of Shinjuku Station.
Caretta Shiodome Illumination (canceled in 2022)
Caretta Shiodome Christmas lights are especially loved by children. Every year the illumination has a different fairy-tale theme, like The Beauty and the Beast, Frozen, and Tangled. The synchronized light and music show features over 250,000 LEDs. The display can be reached from Shiodome or Shimbashi Station.
Find hotels and airbnbs near Winter Illumination (Map)