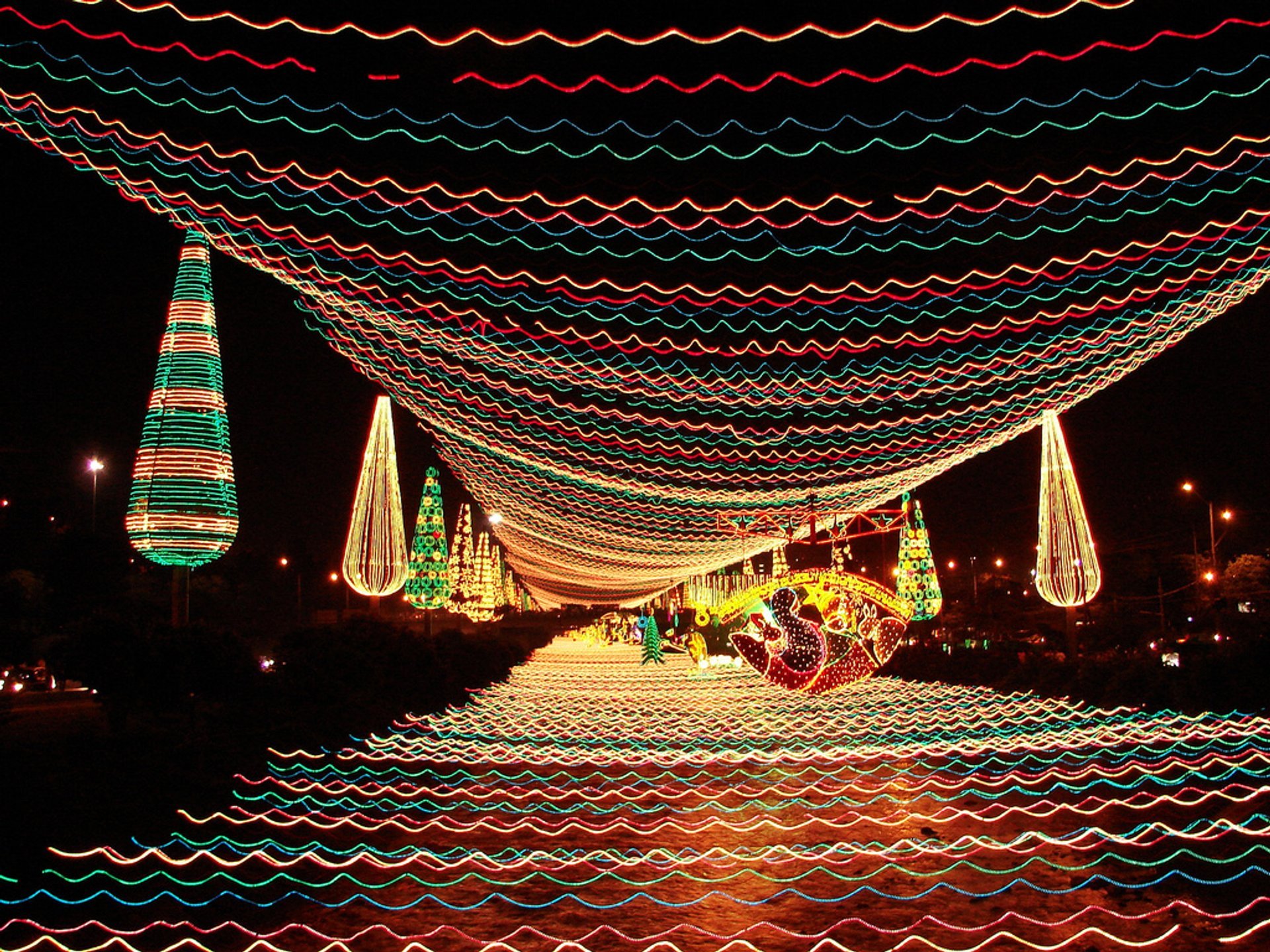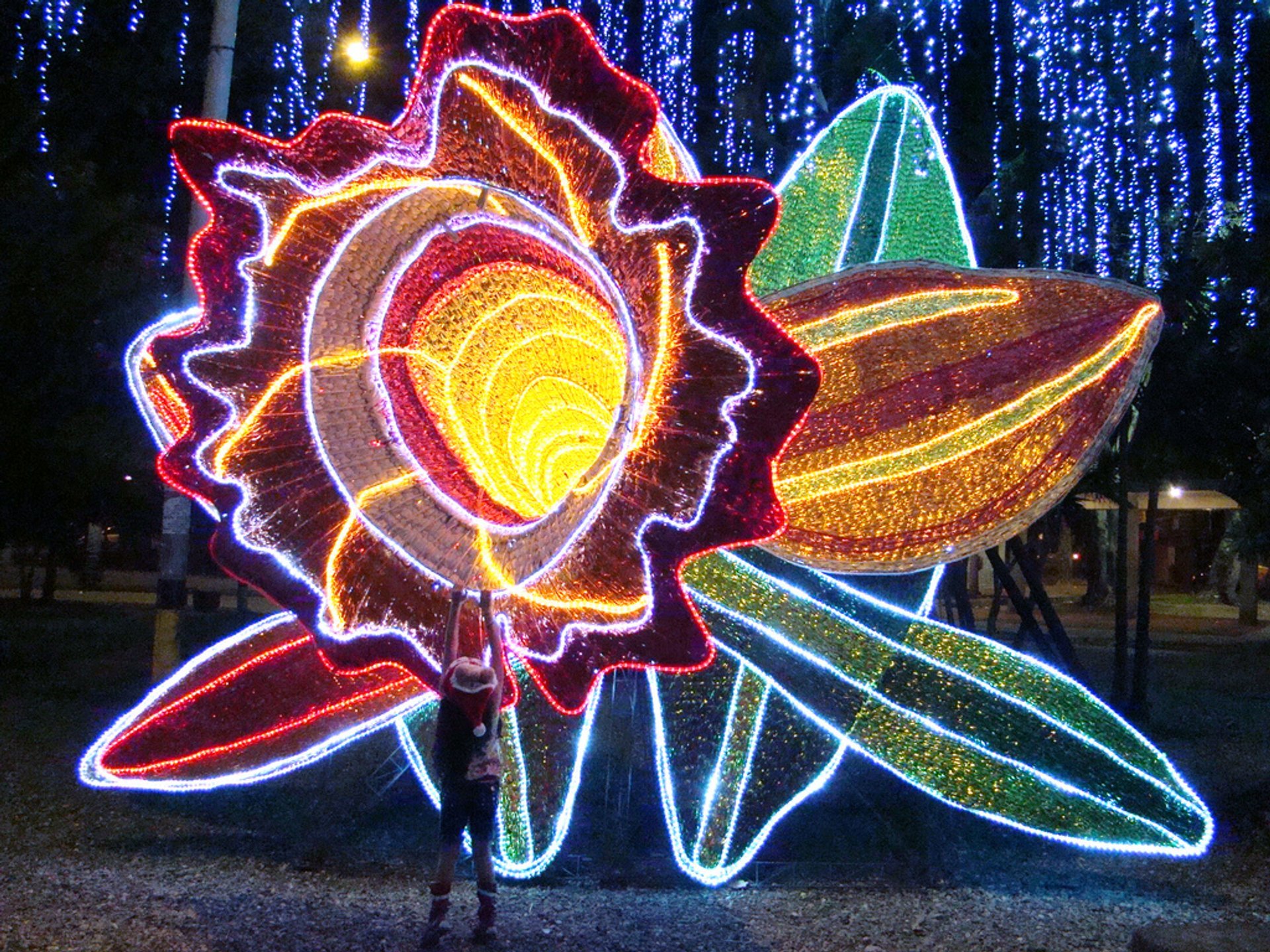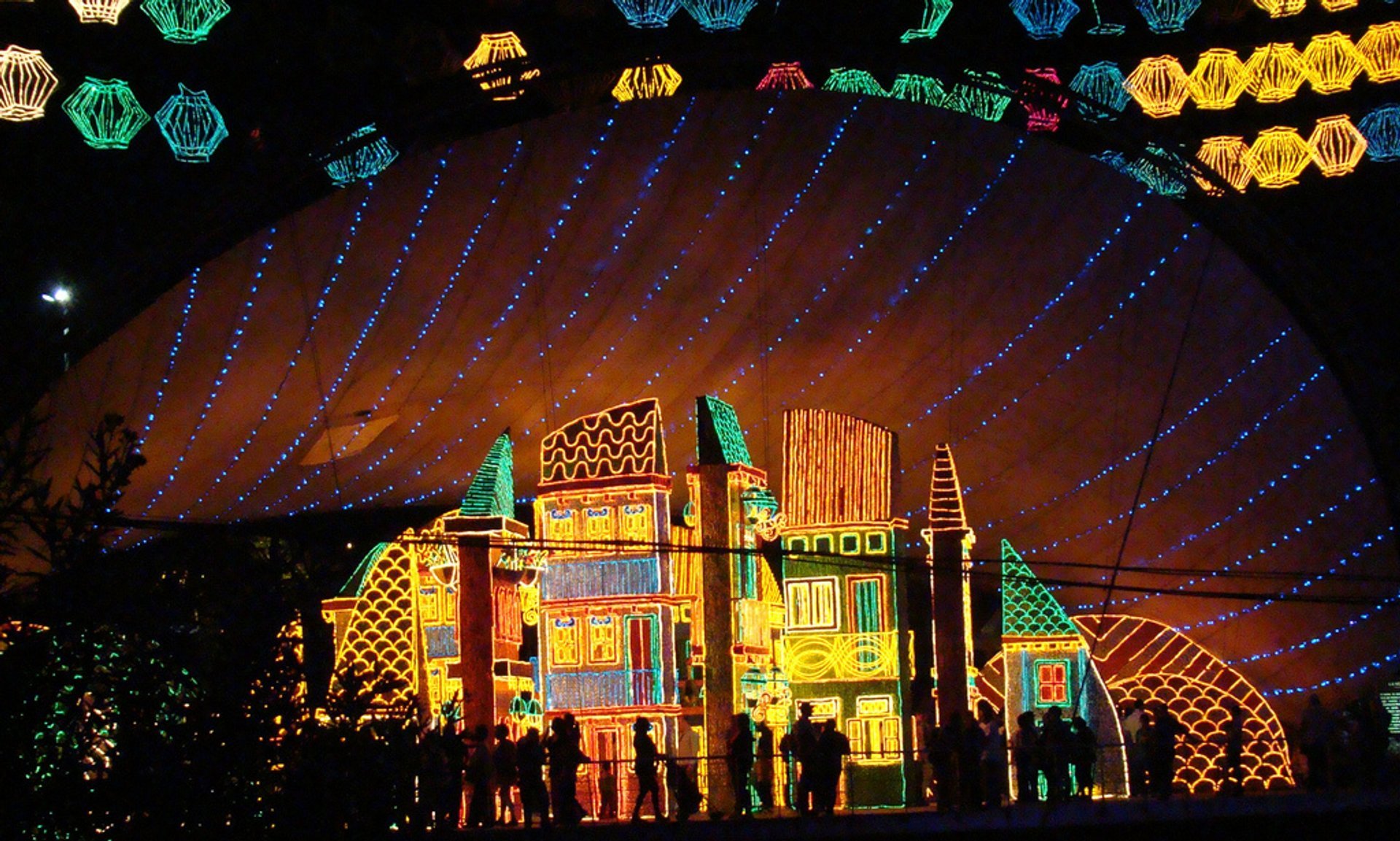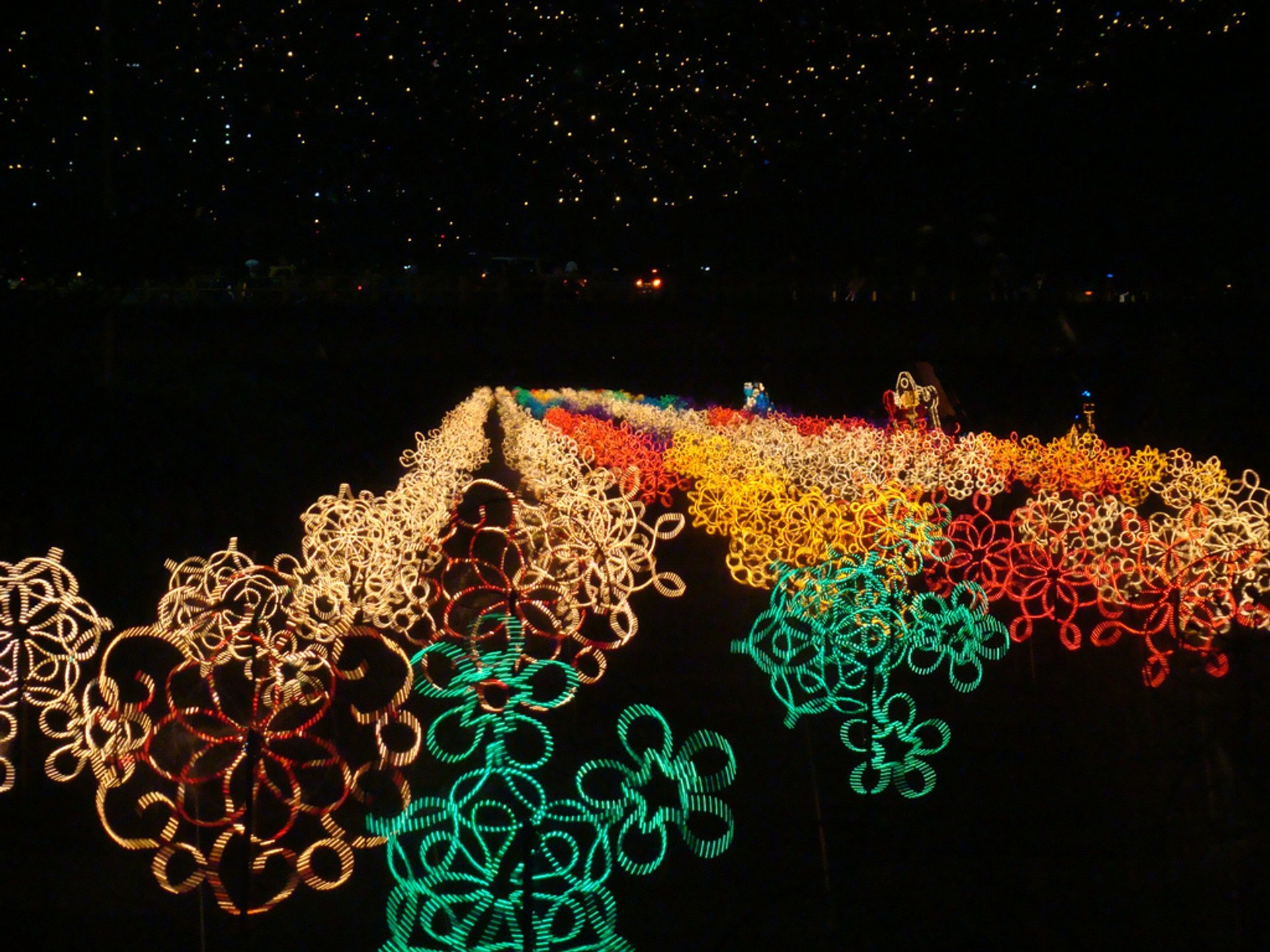 See accommodations nearby
Medellín has changed a lot since its dark cartel days, and its Christmas lights (Alumbrados Navideños in Spanish) have played a significant role in this. The holiday lights festival, which was named by National Geographic as one of the best in the world in 2012, is a major attraction, drawing a lot of visitors to the city. More than four million tourists come here during the holidays.
Millions of Christmas lights transform the city at night. Many light shows and cultural events accompany the festival. The Museum of Antioquia offers free admission for everyone during the holiday season. The lights illuminate mainly the area around the Medellín River and La Playa Avenue. In recent years, over a hundred other locations around Medellín were also decorated.
The lights are usually on from late November or early December, though the official start of the Christmas holidays in Colombia is December 7, the Day of the Little Candles.
The tradition of Christmas lights in Medellín goes back to 1851. In 1955, the Medellín public utility company Empresas Públicas de Medellín started to get serious about the city's holiday lights, adding new illuminations every year. In 2016 EPM invested in 31 million lights and 900 km (559 mi) of rope lighting.
Find hotels and airbnbs near Christmas Lights (Alumbrados Navideños) in Medellín (Map)