0
Show accomodations nearby
With impressive skiing and plenty of snow, Utah is a great winter holiday destination. It is also a perfect place to enjoy Christmas festive light displays decorating downtown areas, parks and resorts.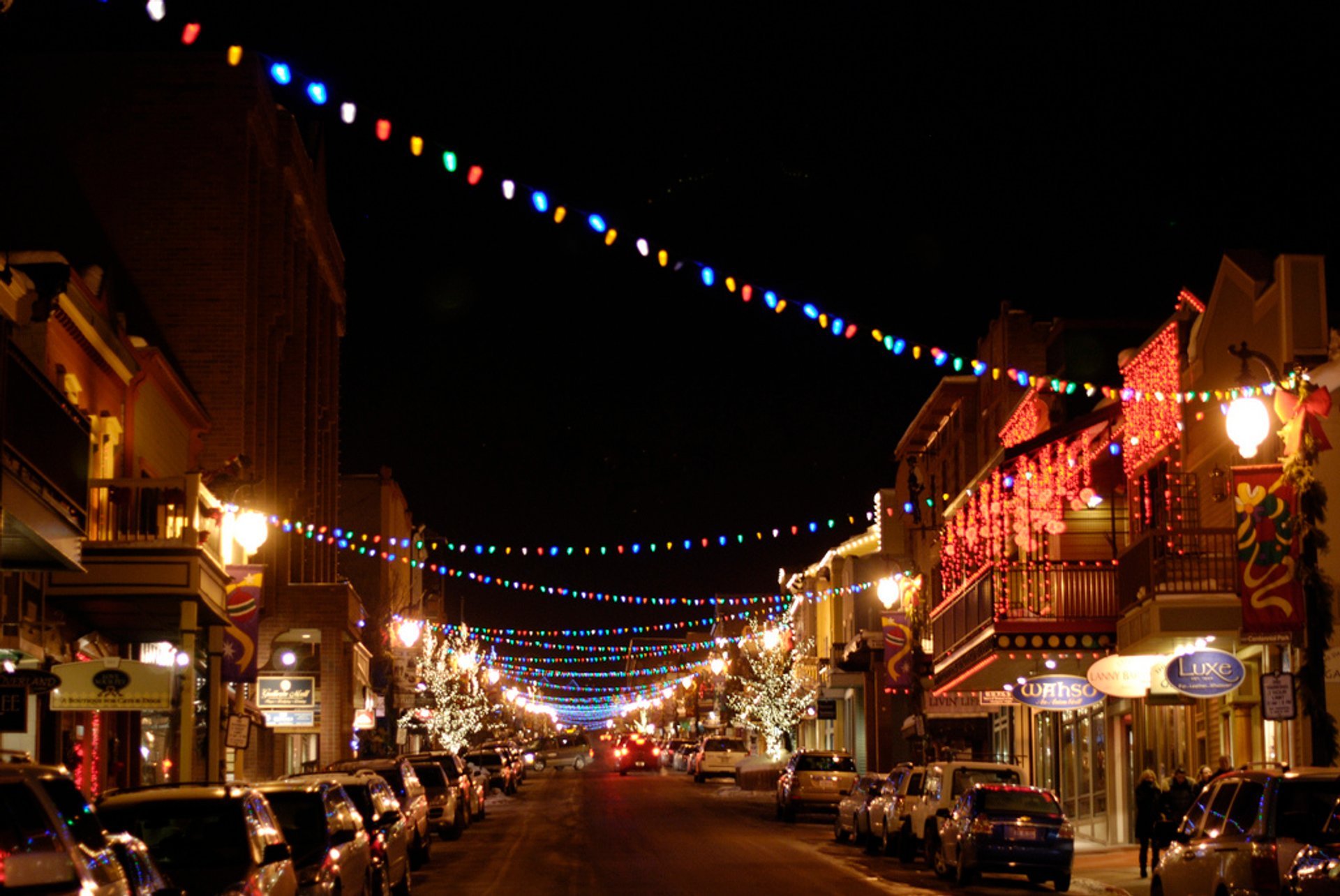 Salt Lake City: Temple Square Lights (November 29–December 31, 2019)
Salt Lake City has the most Christmas lights in Utah. The festive stroll can start with Temple Square Lights—a wonderful display that takes months to prepare. The Church of Jesus Christ of Latter-day Saint's headquarters looks especially impressive with the trees and building glowing in the dark. The 75-year-old Cedar of Lebanon looks like a flaming bush covered by 75,000 LED lights. There is also a life-size nativity scene that is worth checking out.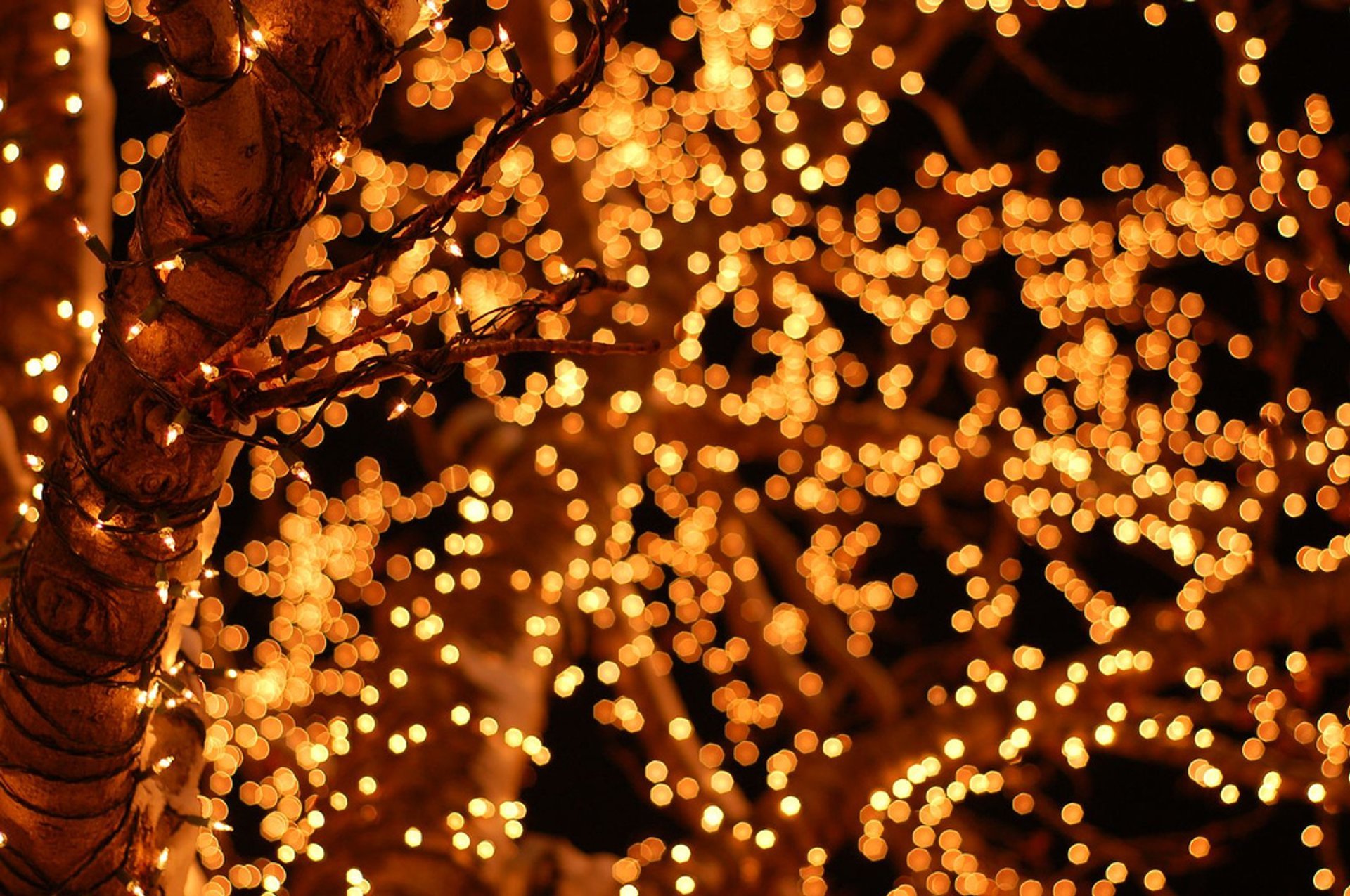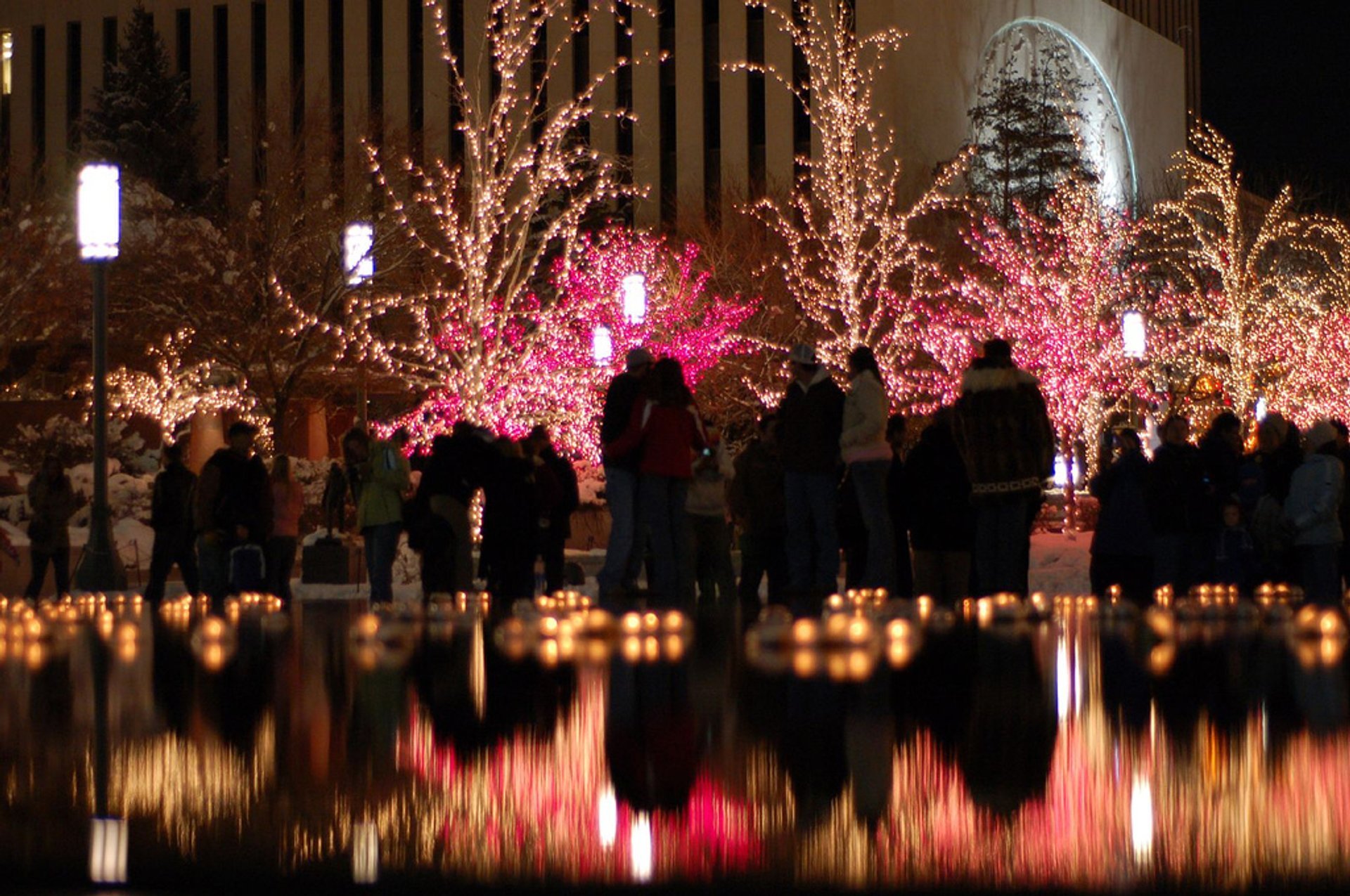 ZooLights At Utah's Hogle Zoo (December–January, dates TBA) and other events
Utah's Hogle Zoo boasts ZooLights during the holiday season. City Creek Mall and Place Heritage Park also boast considerable Christmas decorations, as well as holiday events like German Christkindlemarkt or St. Martin's Lantern Parade.
Luminaria at Thanksgiving Point (November–January, dates TBA)
Luminaria in Ashton Gardens at Thanksgiving Point, Lehi, is one of the best holiday light displays in the state. The display covers 0.2 sq.km (55 acres). Luminaries cover one of the 12-m (40-ft) hills, creating moving shapes of reindeer, poinsettias, and more. In the center of the light display is a large decorated Christmas tree and a giant nativity scene.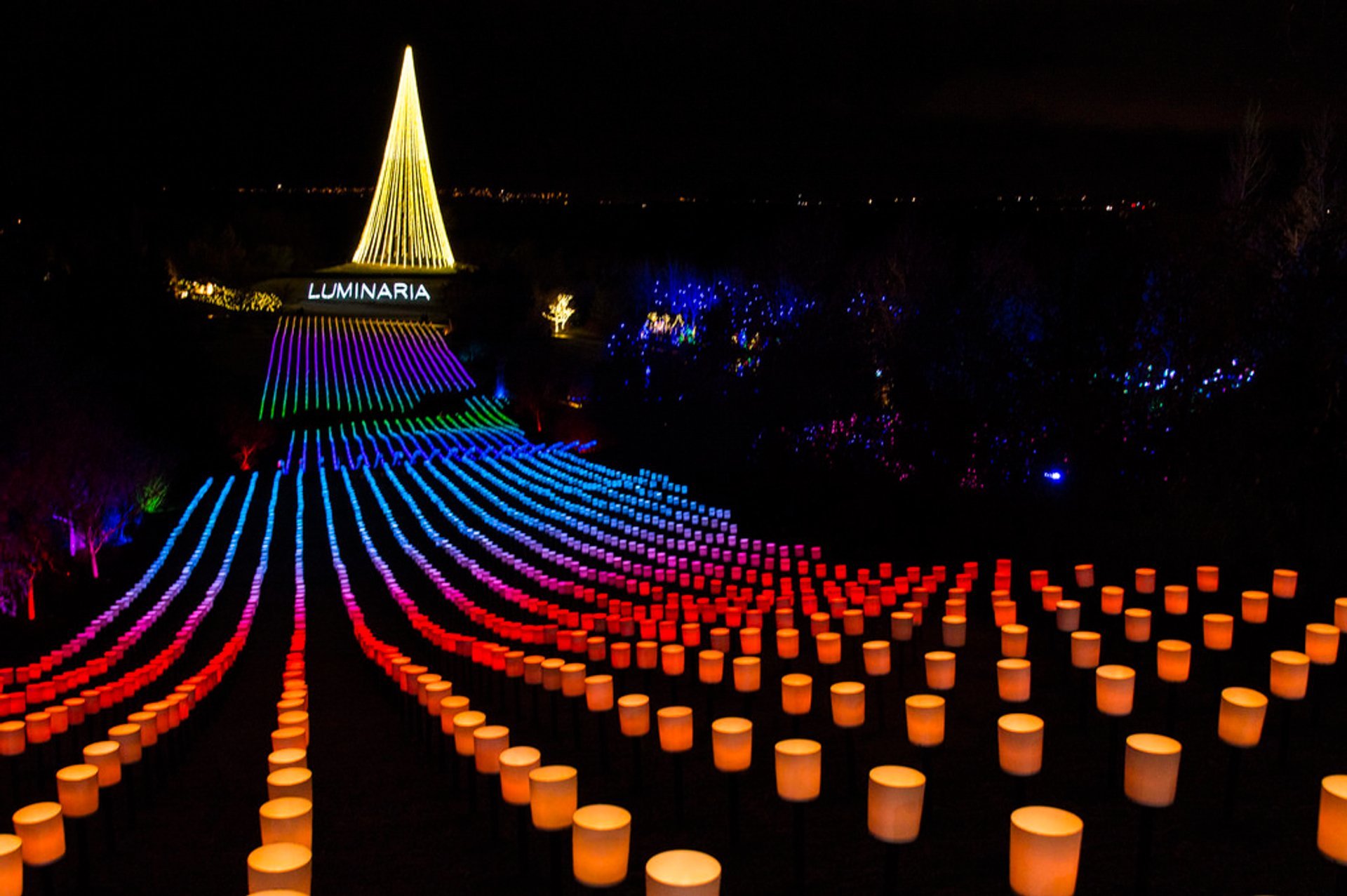 Holiday lights in Layton Commons Park (November–December, dates TBA)
Layton City light display at Commons Park is brightly decorated with animated light displays of animals and Christmas characters. Drive around a loop in the park or walk through illuminated alleys—this is one of the best free Christmas displays in the region.
Christmas in Color at the Salt Lake County Equestrian Grounds (November–January, dates TBA)
The Christmas in Color drive-through is famous for its fantastic light tunnels. You can drive for miles under more than 1.5 million lights synchronized to Christmas music and carols that you can hear on your radio. Displays include giant candy canes, snowmen, Santa, Christmas trees and more. Christmas in Color has several locations across the US, and the Utah one is at the Salt Lake County Equestrian Grounds in South Jordan, Utah.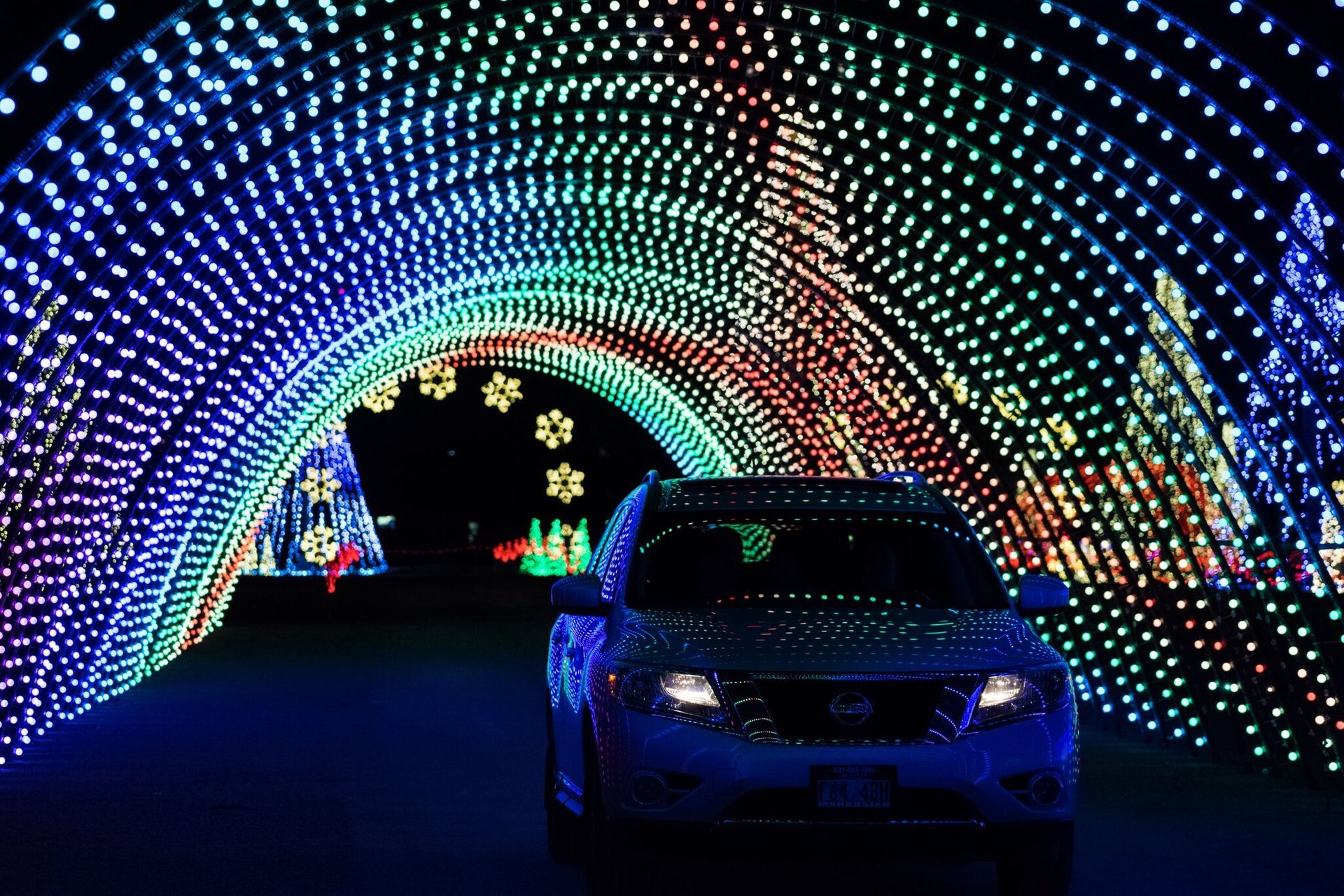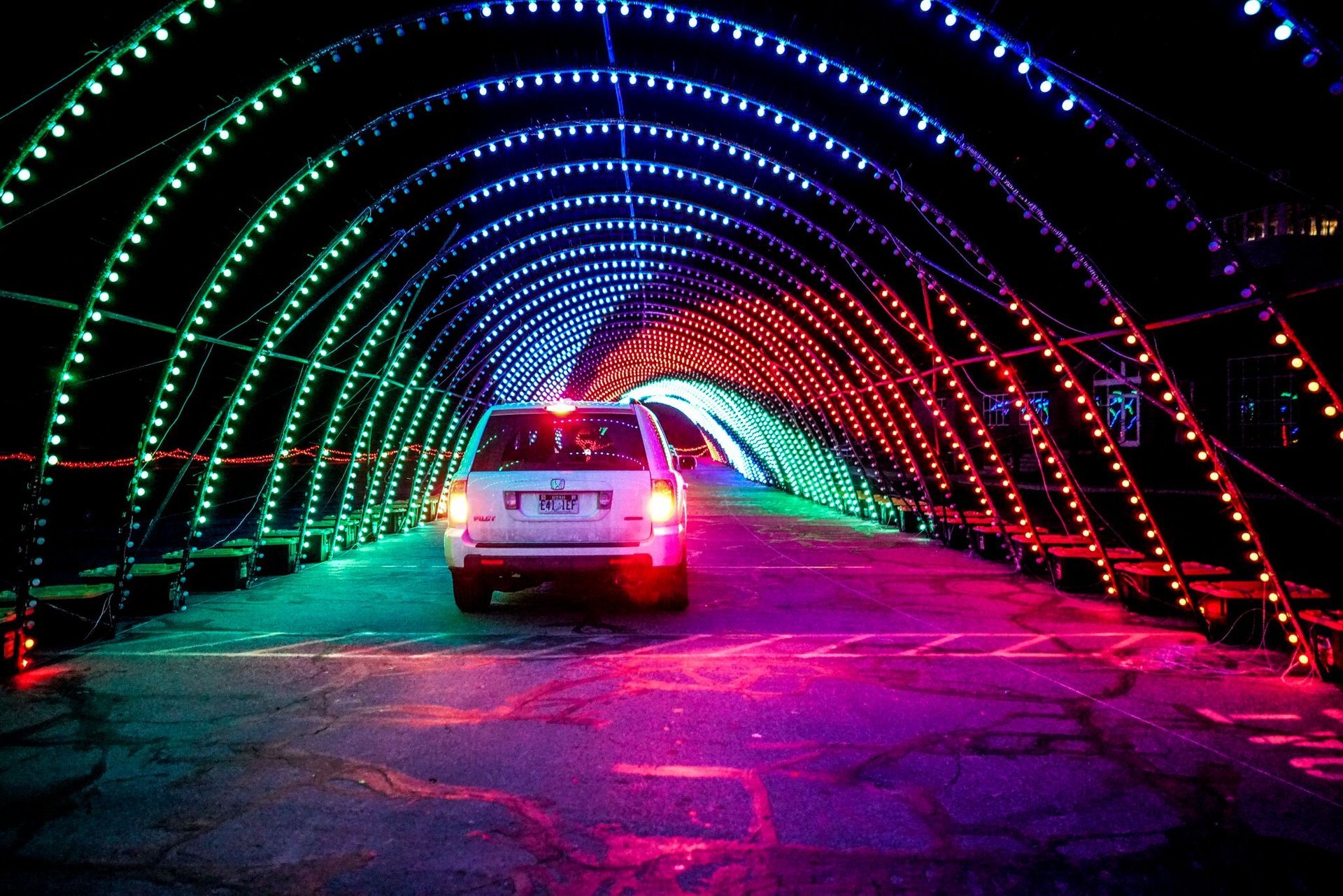 Spanish Fork Festival of Lights (November–January, dates TBA)
Spanish Fork Festival of Lights is one of the largest drive-through holiday light displays in Utah. The Festival runs from Thanksgiving through New Year's in Canyon View Park in Spanish Fork, a city in the Utah Valley with the Wasatch Range to the east and Utah Lake to the northwest. The event features over 3 million bulbs. Displays include holiday characters, dinosaurs, cowboys, toys, and a Nativity scene. You can play Christmas music through your radio as you drive through the park. The Spanish Fork Festival of Lights runs nightly from 6 p.m. to 10 p.m. The admission is $8 per car. If you want, you can drive through the display for a second time for free.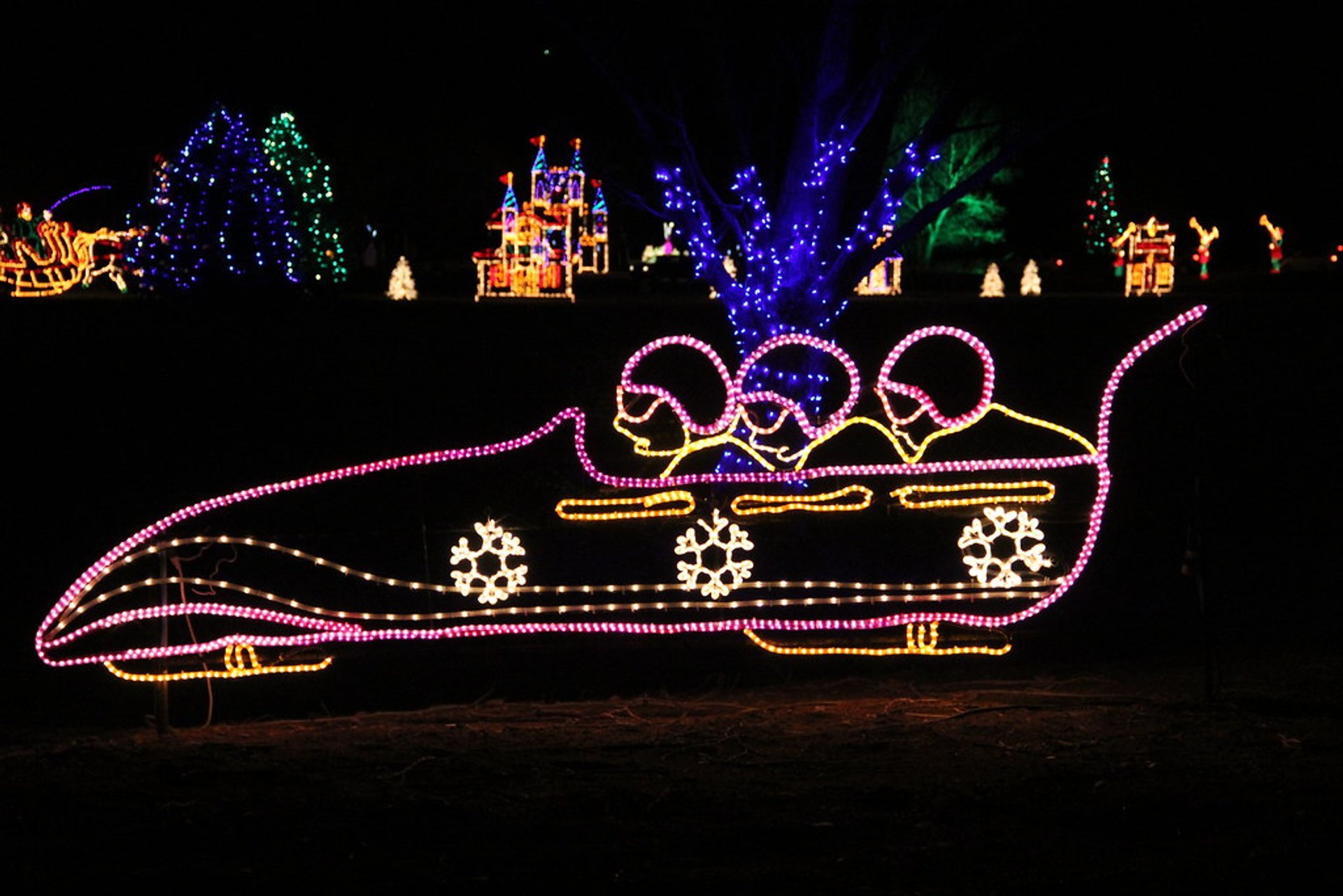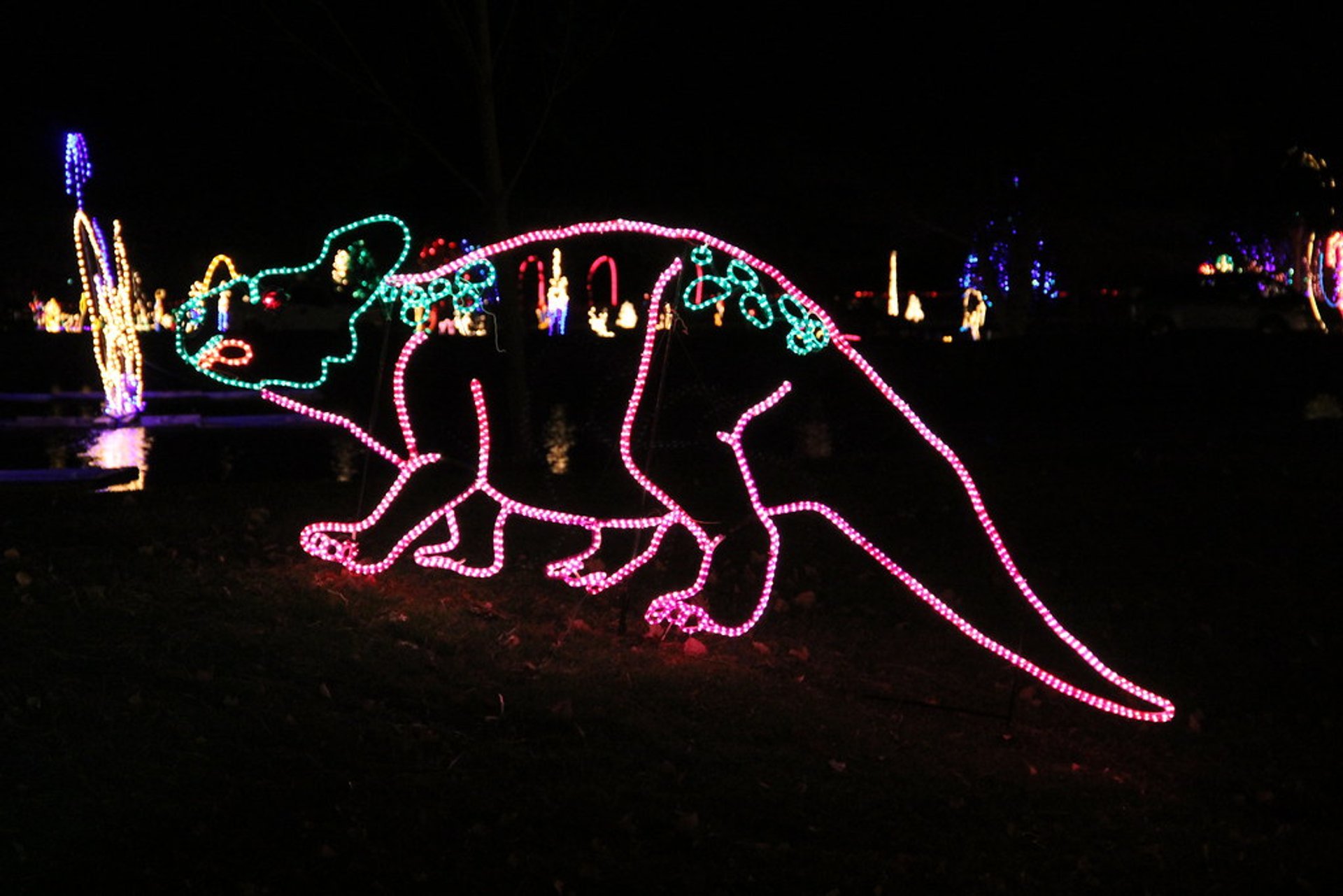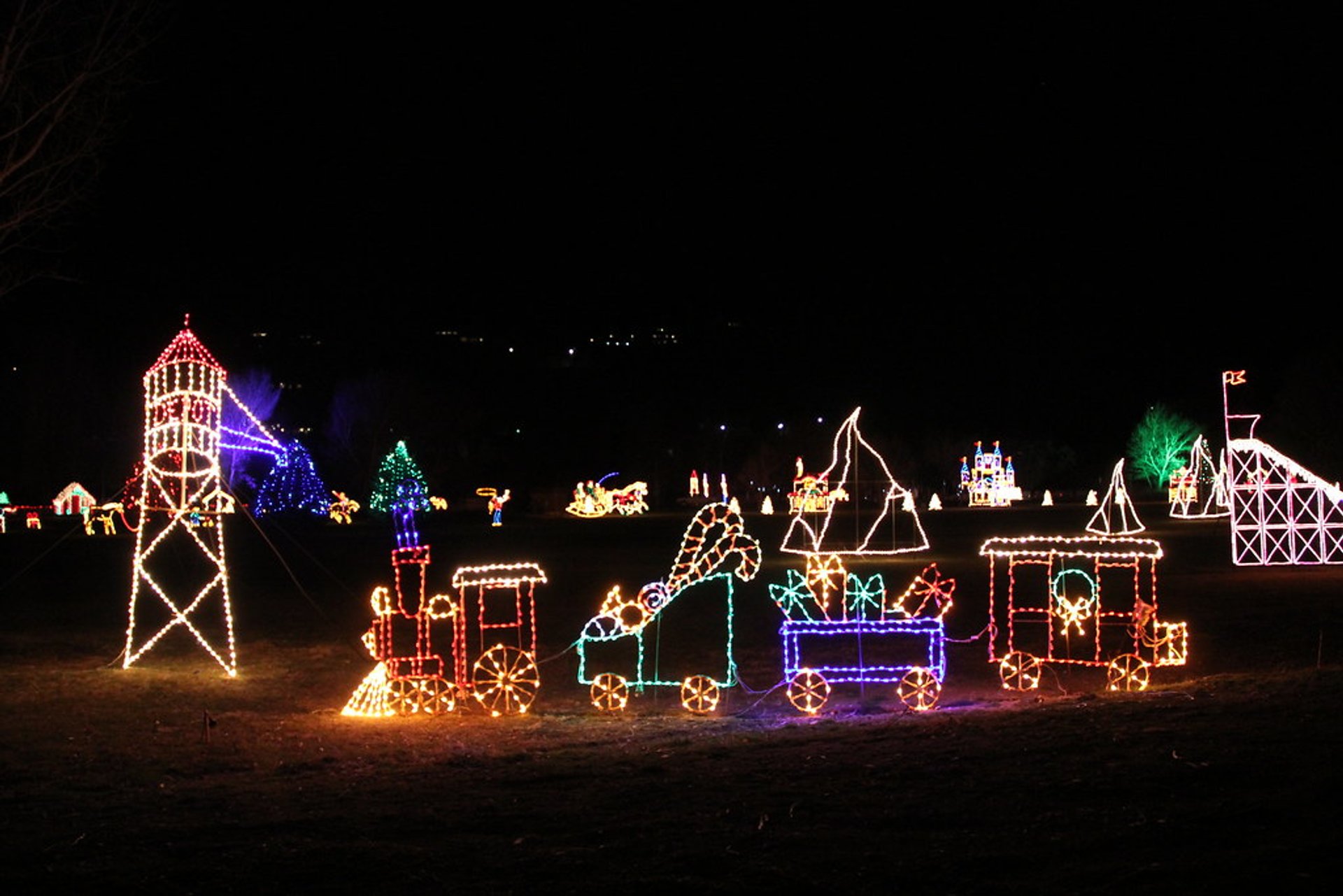 Lighting of Riverwoods (December, dates TBA)
The Shops at Riverwoods, an outdoor shopping area in the city of Provo, features an impressive festive light extravaganza during the Christmas season. There is a Santa's village with Santa himself, giant nutcrackers, and warming fire pits. The best day to enjoy the festive illumination is the Lighting of Riverwoods in mid-December with live entertainment, fireworks, and giveaways.
Find hotels and airbnbs near Christmas Lights (Map)
Christmas Lights Featured in