0
Show accomodations nearby
Thousands of visitors from all over the south-west travel to East Texas every November and December to witness the grandeur of the local Christmas lights drive-through displays. It has become an anticipated family tradition and a great way of getting into the holiday spirit. The best Christmas light parks in Texas feature millions of light bulbs, lighting up the countryside from Thanksgiving through New Year's Eve.
Gift of Lights at Texas Speed Motorway (November 28, 2019–January 5, 2020)
One of the largest holiday light displays; the Gift of Lights, takes over Texas Motor Speedway near Fort Worth. It's a massive Christmas display featuring over three million LED lights. The drive-through lighting spectacular begins around Thanksgiving and lasts till December 30. It covers a two-mile section of the speedway. The display is switched on at 6 p.m. and goes off at 10 p.m.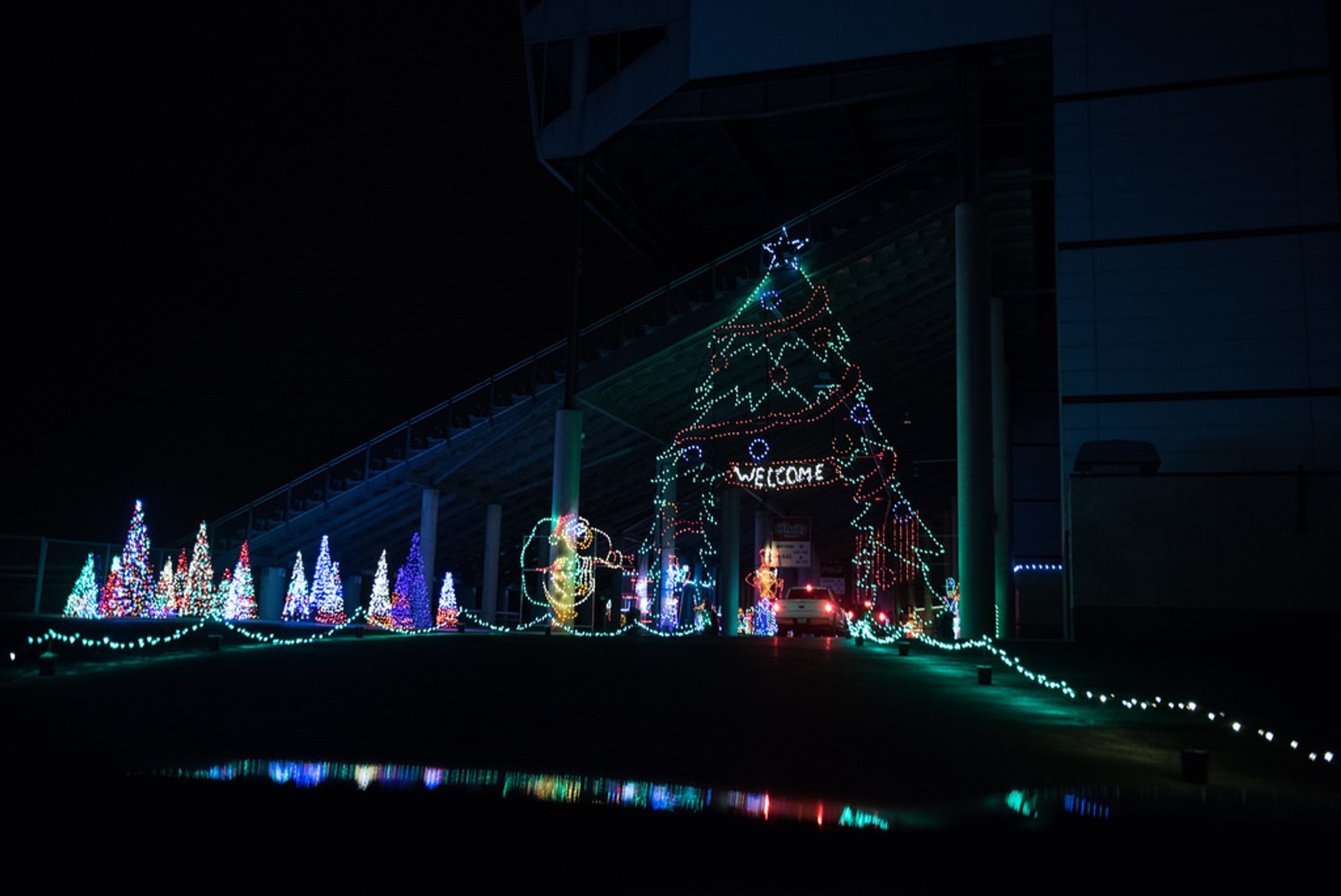 Visitors can even purchase 3D glasses at the entrance to enhance their Gift of Lights experience. To get to the display, turn from Highway 114 onto Labonte Lane and take a left turn onto Lone Star Circle.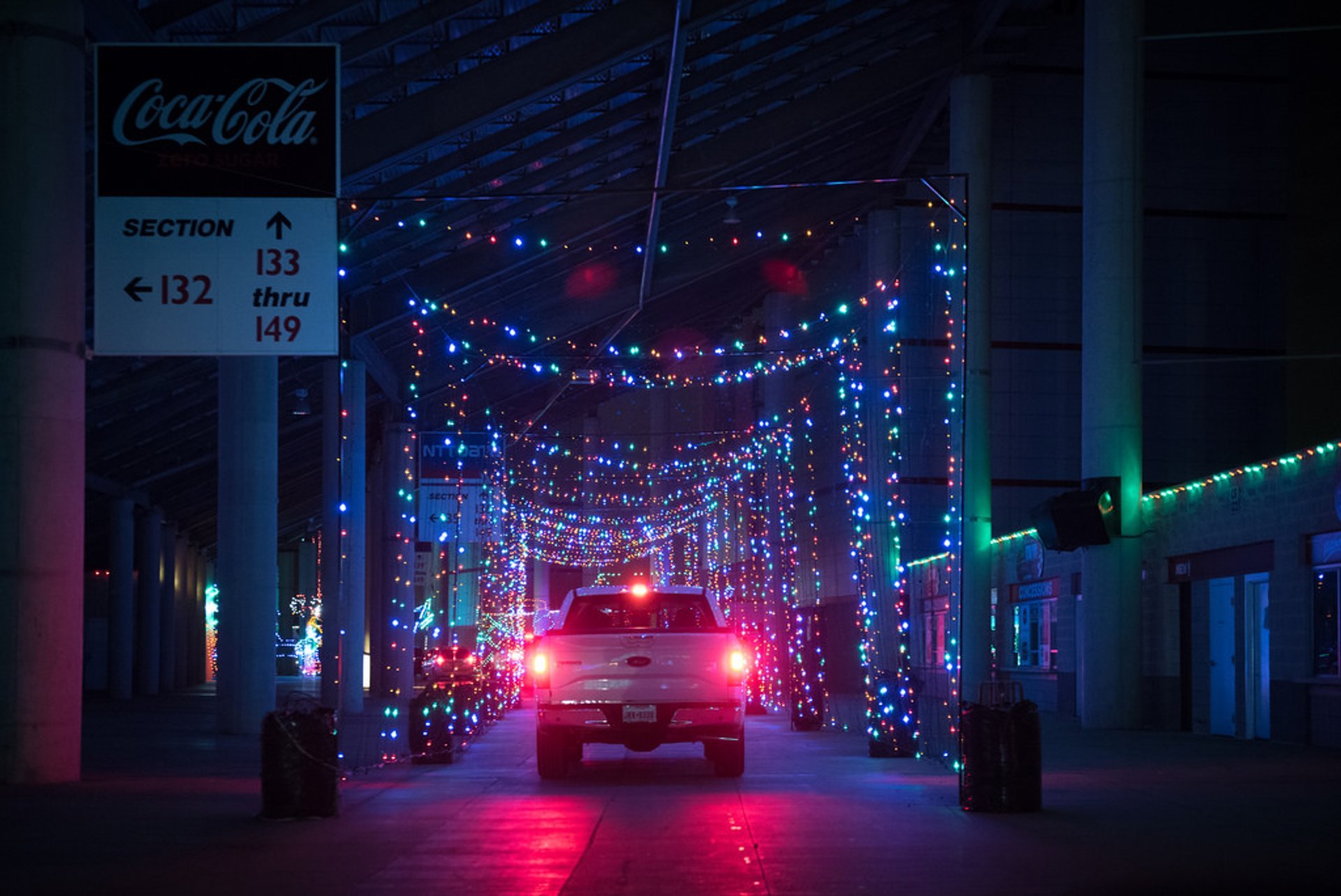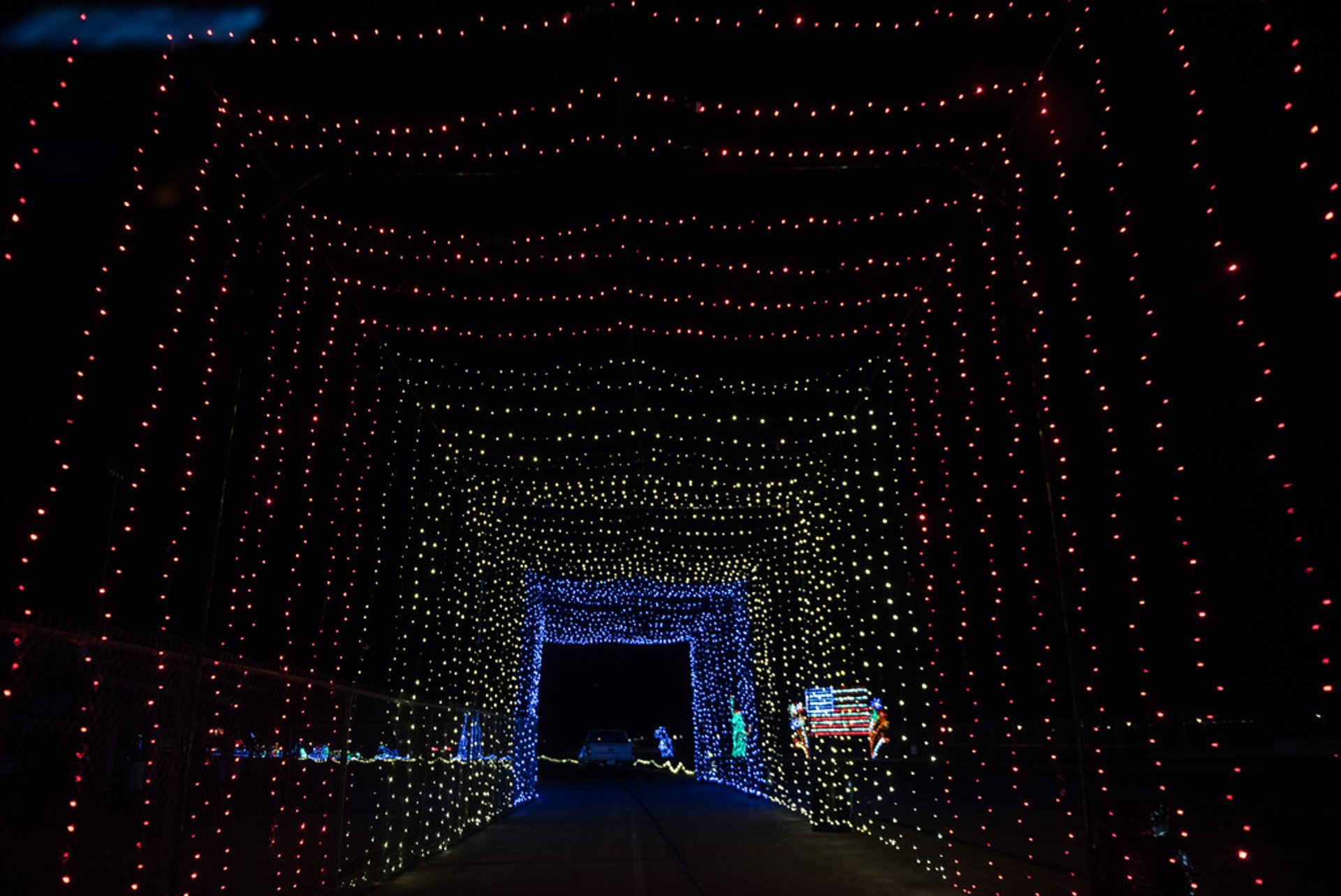 The Texas Motor Speedway hosts Santa's Village where visitors can go after the "Gift of Lights." The village, covering 22,000 sq.ft gives kids a chance to take a picture with Santa, interact with Olaf from the "Frozen," ride a train and make their own Christmas decorations. There are also food vendors with delicious snacks.
Santa Land in Tyler (November 1, 2019–January 4, 2020)
Santa Land in Tyler was the first drive-thru Christmas theme park in Texas. This 10-ha (24-acre) park is decorated with almost 12.5 million lights! You can see it from your own car or ride on Santa's trailer. The highlights of the park are animated animal displays.
Up in Lights in Tyler (November 29–December 25 2019)
Up in Lights in Tyler, Texas, also boasts over one million bulbs, animated displays, Santa and Christmas Carols.
Christmas Park Land of Lights in Athens, Texas (November 10–January 3 each year)
TheChristmas Park Land of Lights in Athens, Texas features light displays of cartoon characters, Elvis Presley and several amazing light tunnels.
Prairie Lights at Lynn Creek Park (November 22–December 31, 2019)
One of the world's largest light tunnels is located at Lynn Creek Park in Grand Prairie, Texas. ThePrairie Lights feature a two-mile drive-through consisting of over 4 million lights. Amazing arch displays line over the road creating a dazzling experience. Prairie Lights feature a Christmas Village in the middle of the park with food, warm drinks, gifts and a lighted walk-through forest. Entertainment includes live performances and Santa himself.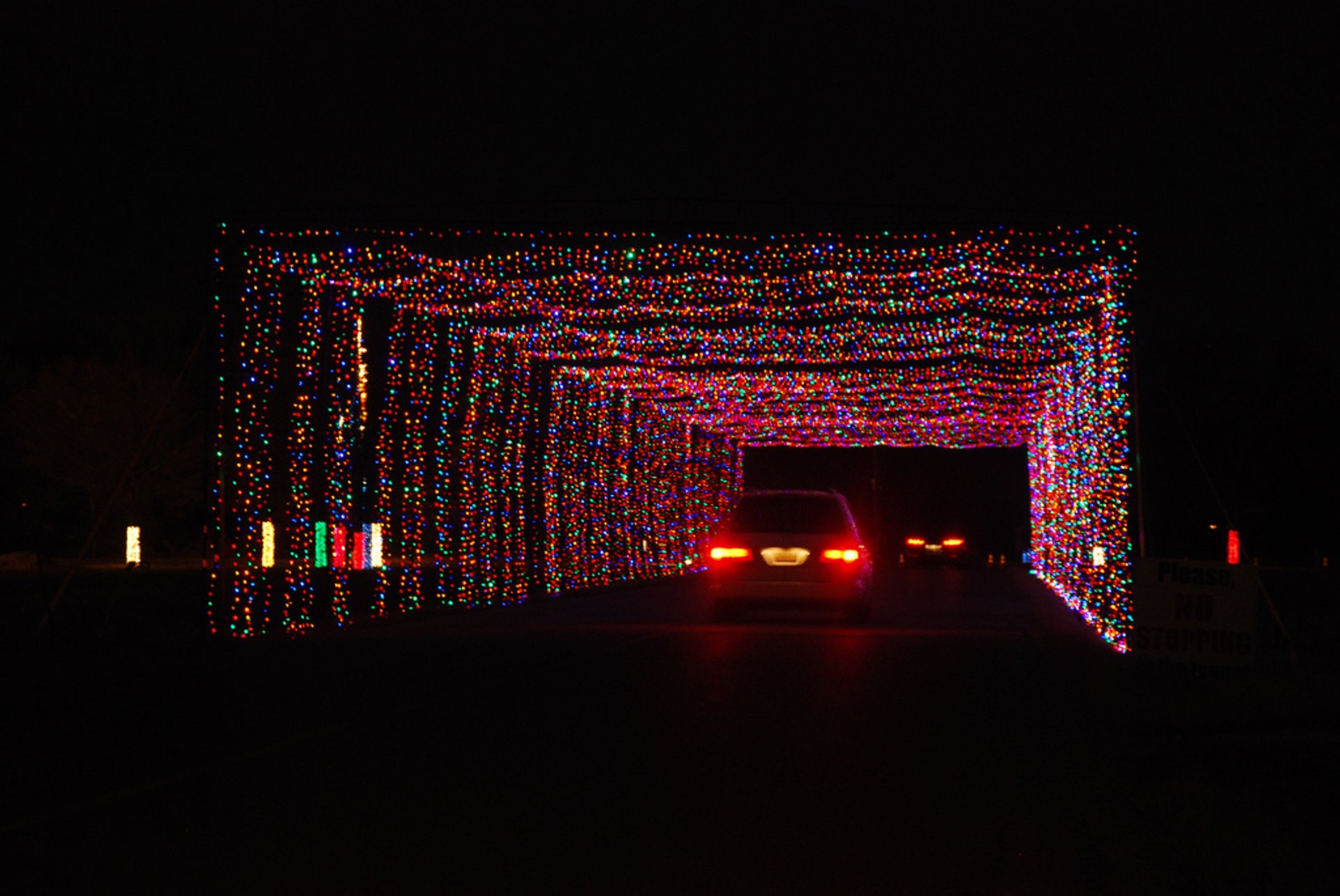 Find hotels and airbnbs near Drive Through Christmas Light Parks (Map)
Drive Through Christmas Light Parks Featured in