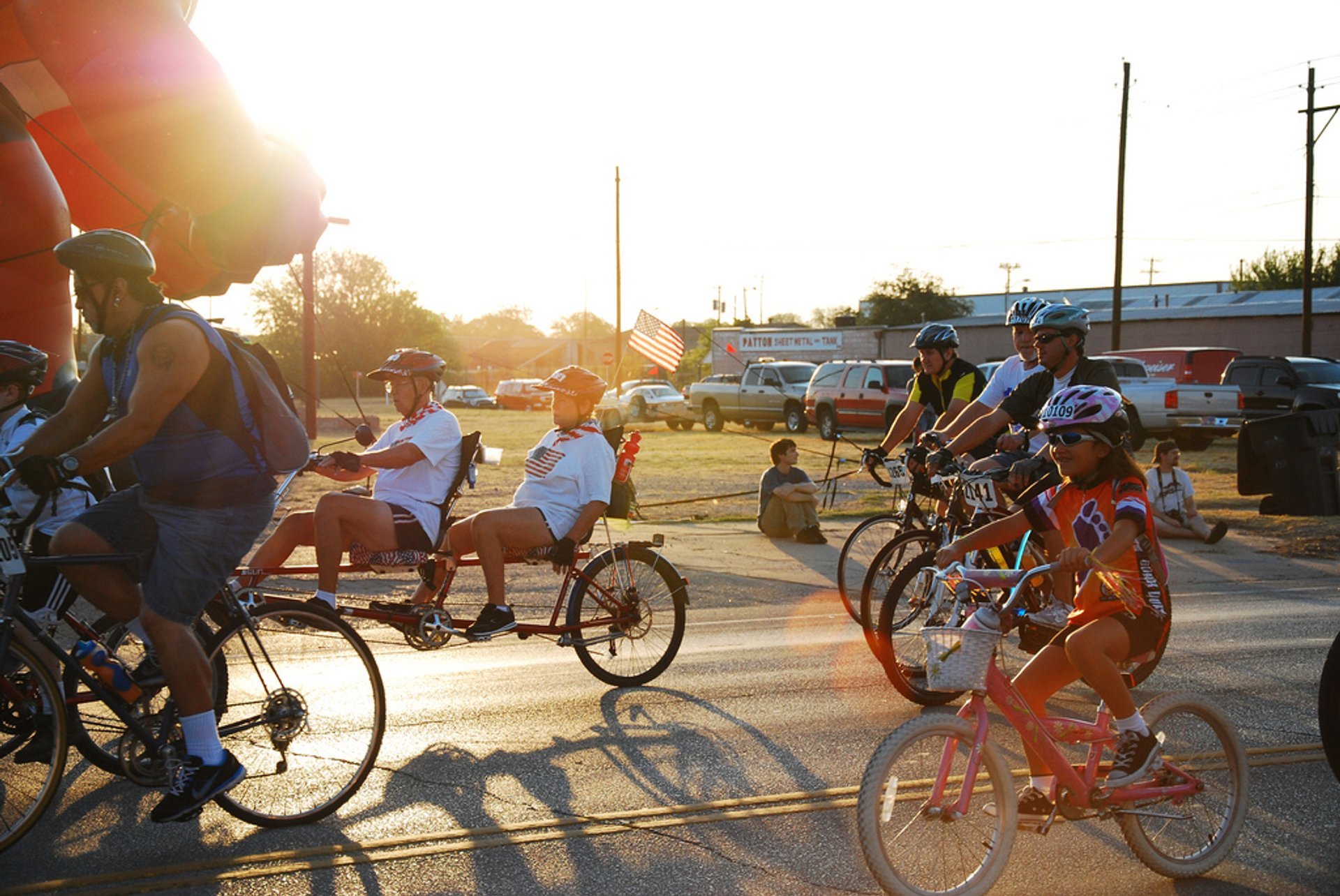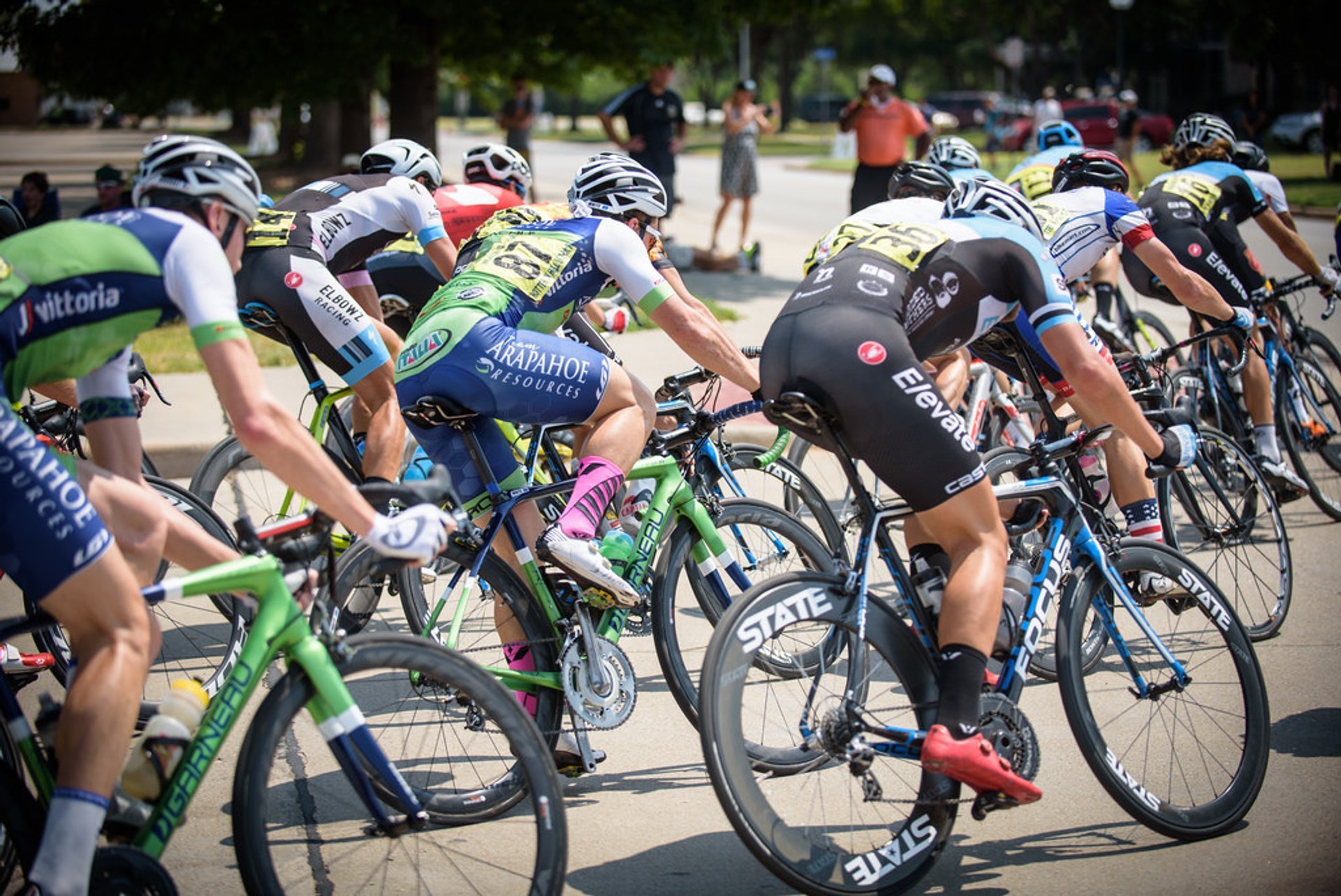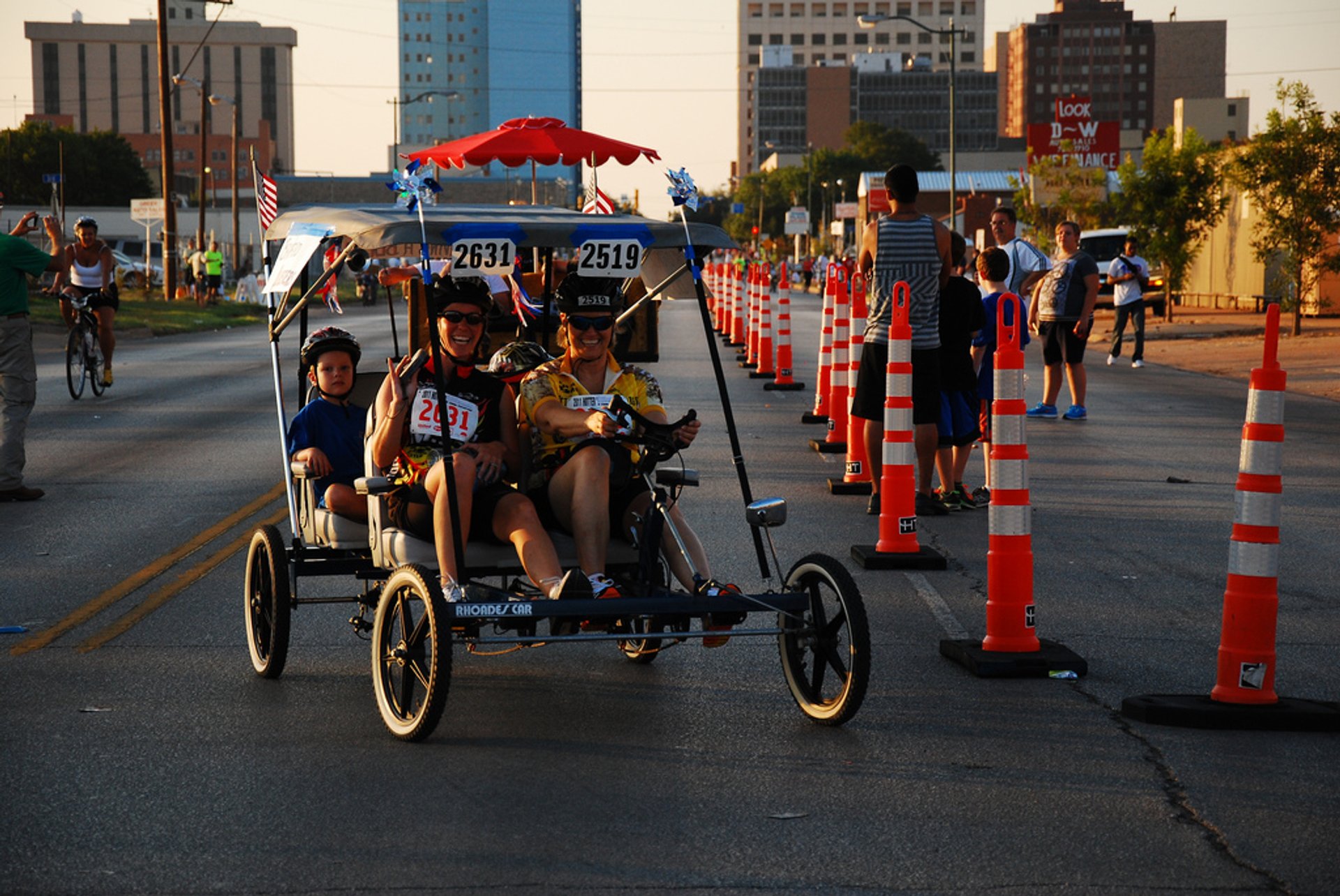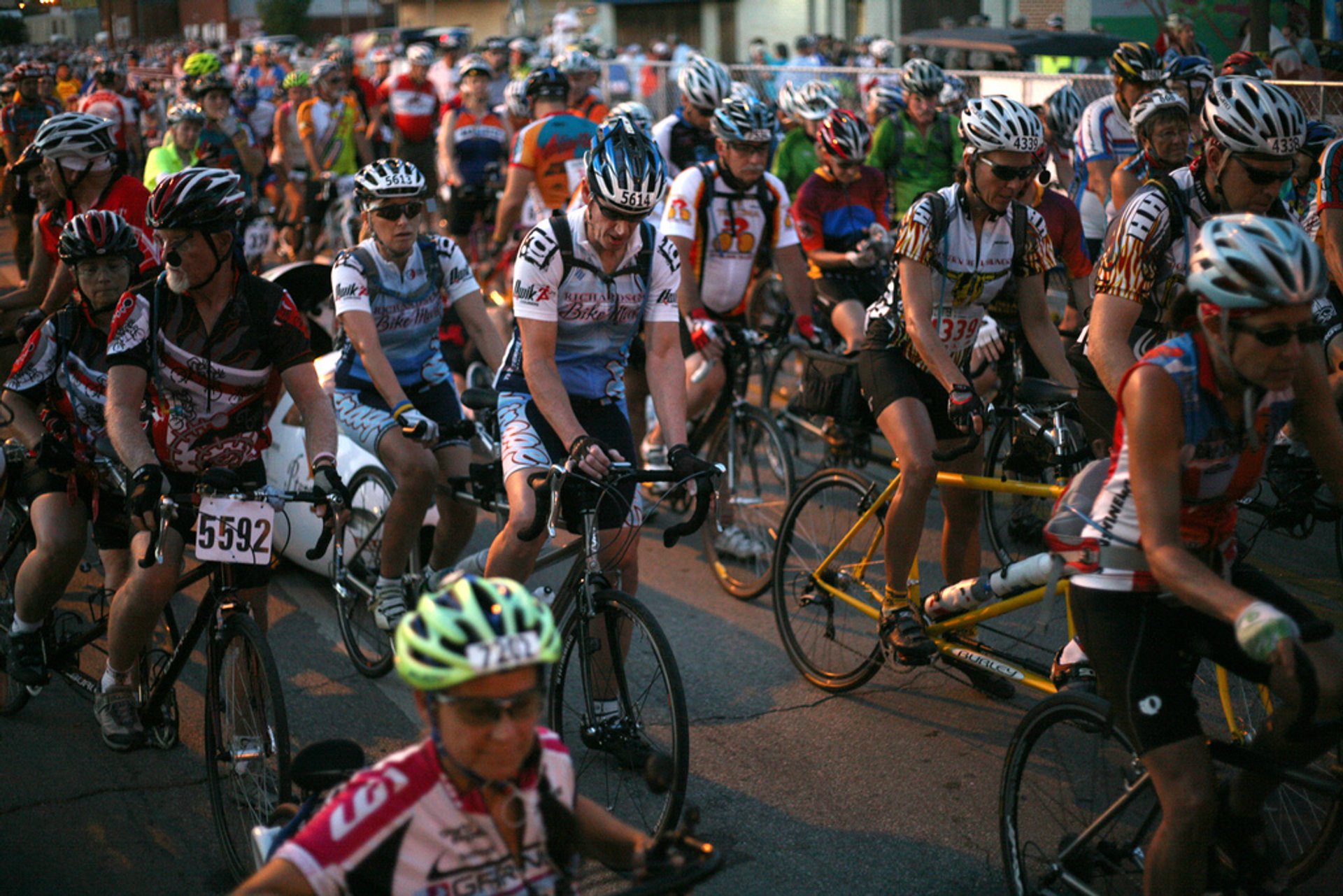 Over 14,000 riders from all over the U.S. come every year to participate in this unforgettable race. The Hotter'N Hell Hundred in Wichita Falls is one of the oldest and largest cycling events in the USA. It features a Consumer Show, Spaghetti Dinner, USA Cycling Criterium Race, USA Cycling Road Race, the Hotter'N Hell Hundred Endurance Ride, an Off-Road bicycle race, and an off-road trail run.
This is a four-day challenge for the strongest and the most enduring—cyclists face the wind and unbearable heat along their route, and everyone can take part in this competition, choosing between 25-, 50-, 75-, and 100-mile rides. On top of that, organizers offer a very scenic 10K ride route, perfect for younger riders and family members.
Along the way all routes are accompanied by helpers, holding fresh fruit snacks and water. At the Finish Line Village, lots of entertainment and food awaits them. The H​otter'N Hell Hundred is indeed an awesome and inspiring activity.
Find hotels and airbnbs near Hotter'N Hell Hundred (Map)