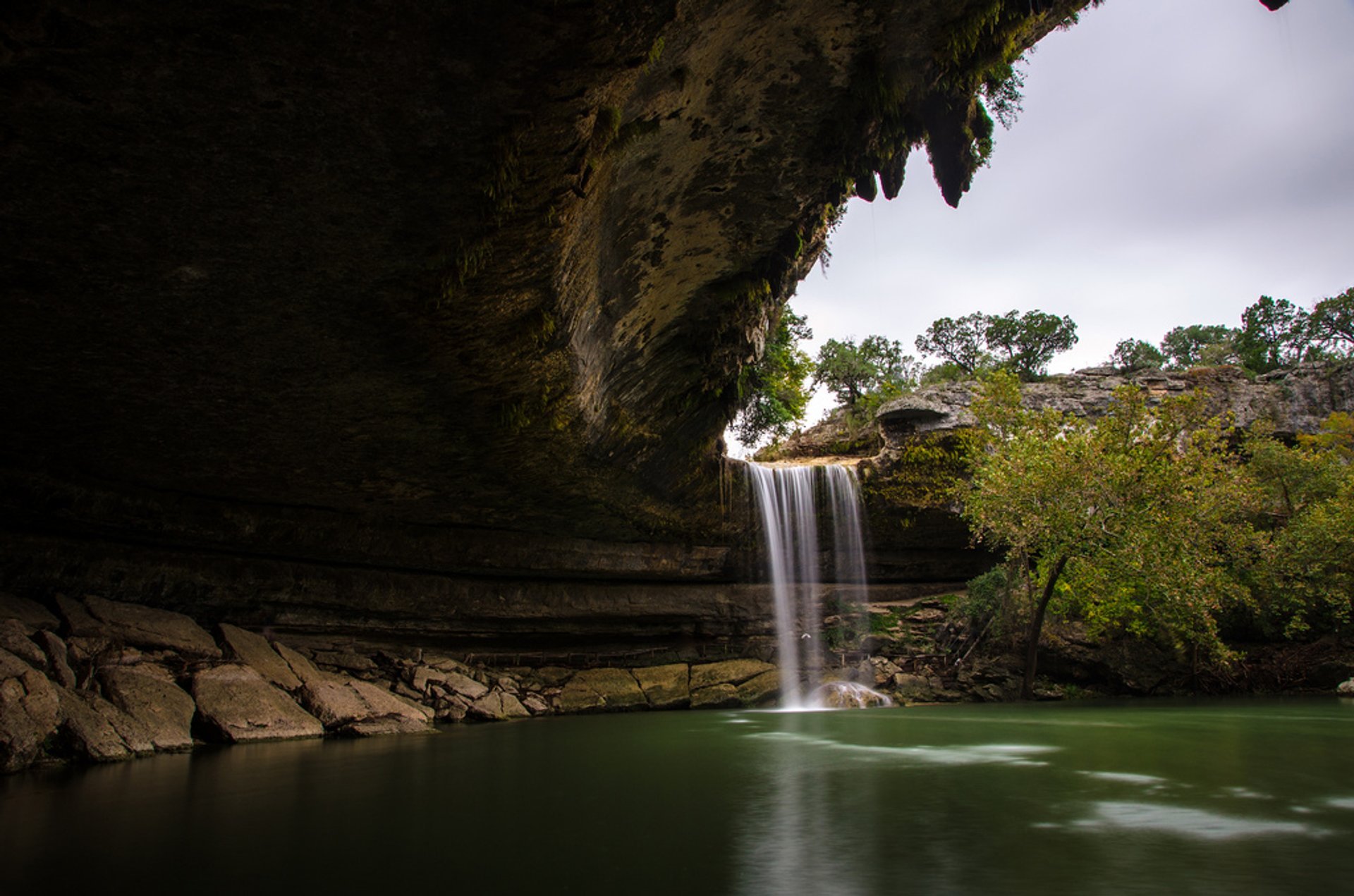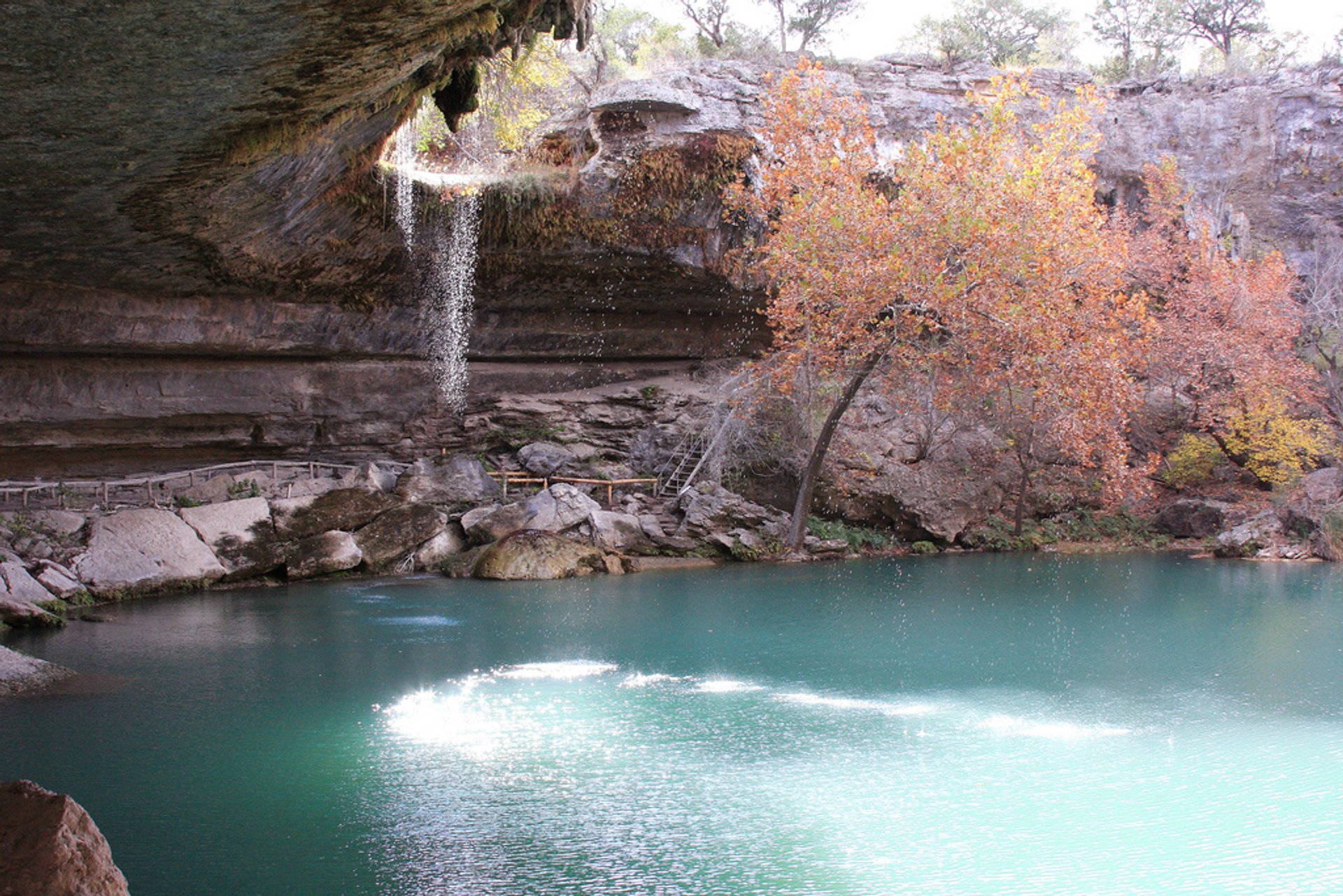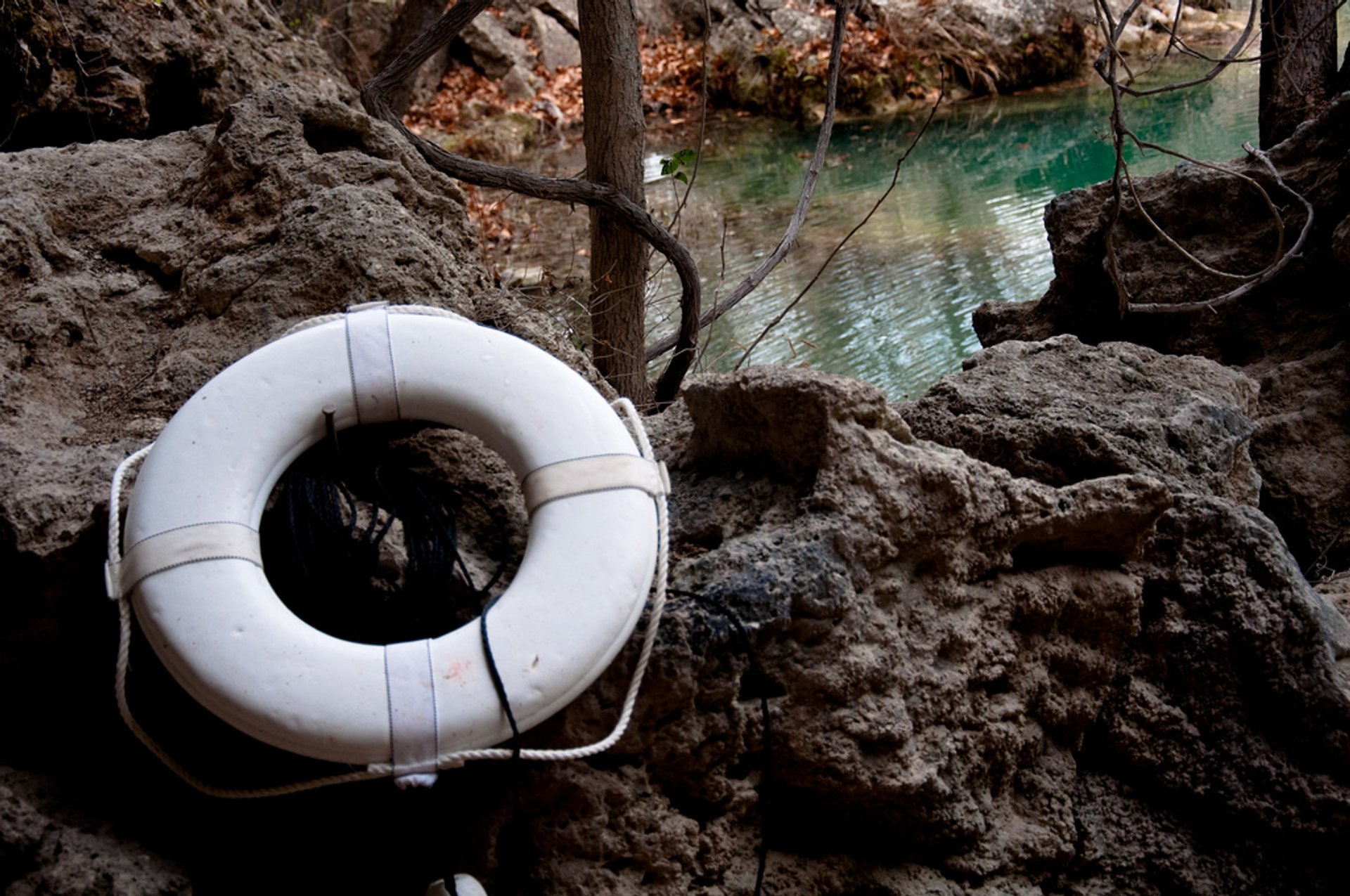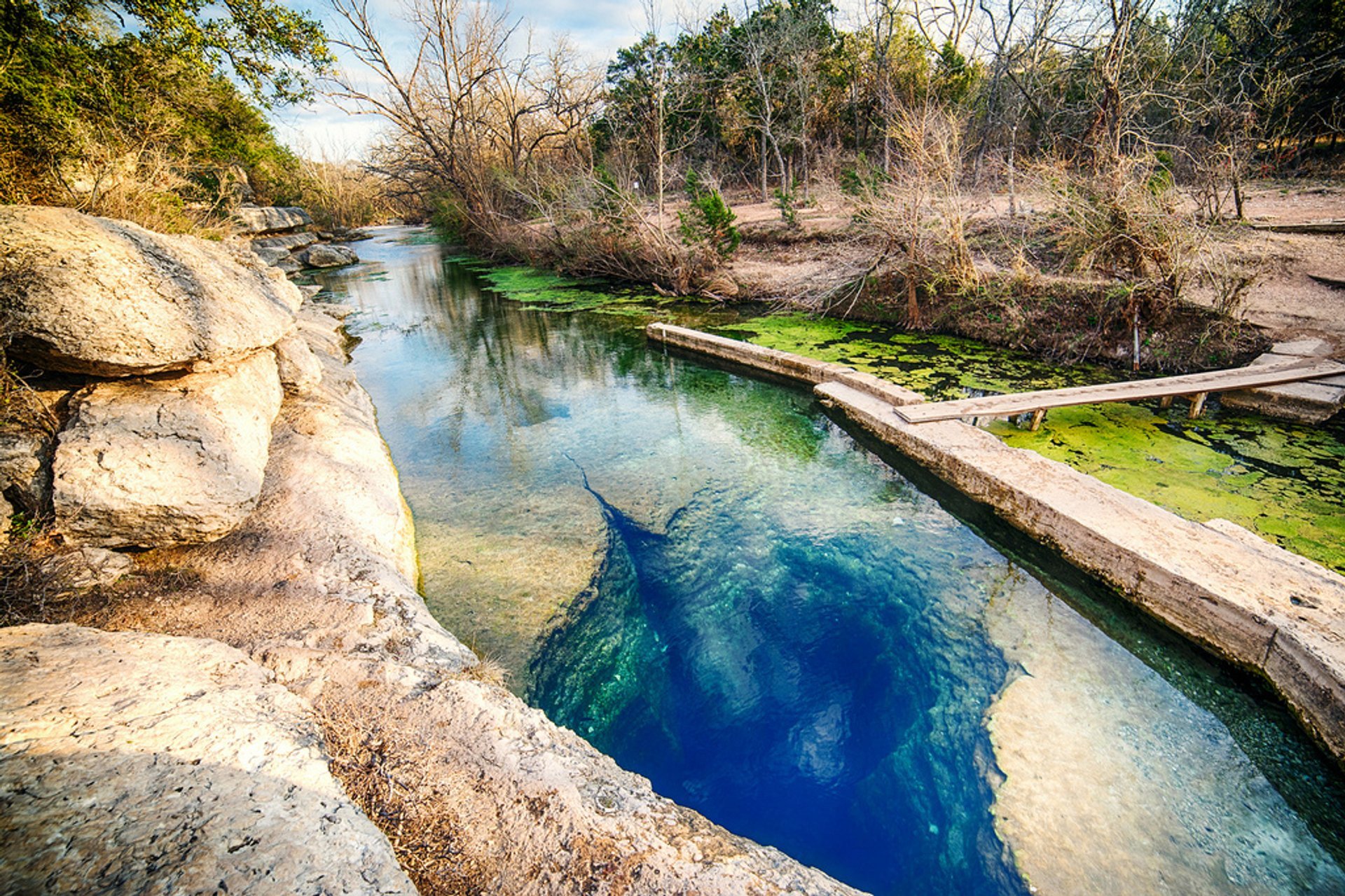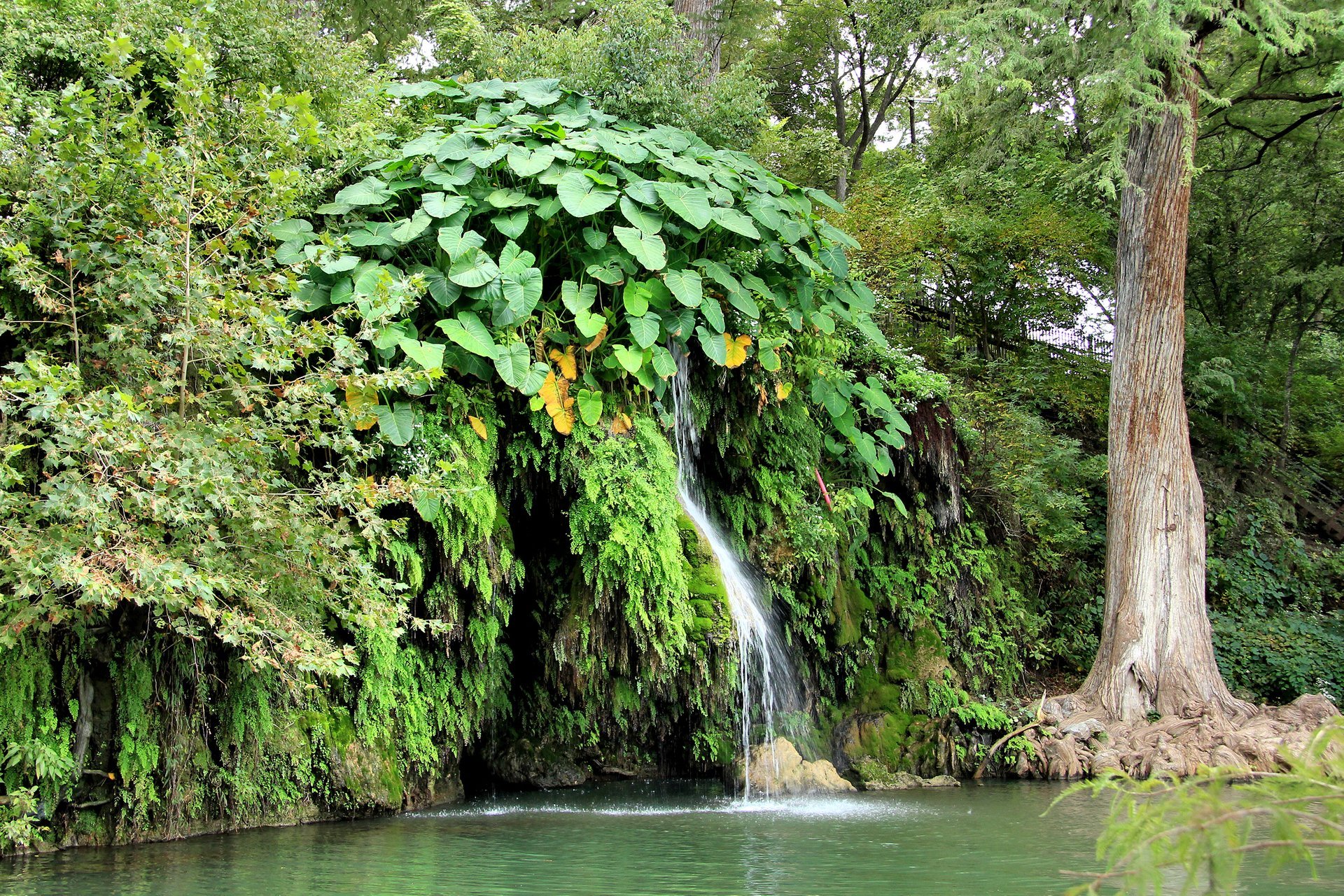 Natural Pools and Springs​
Featured in
One activity you may enjoy during summer is swimming in natural springs and pools. ​​Texas has several spectacular places, created by nature, in which you can cool off during the summer heat. One of the must-go places is the Hamilton Pool Preserve located in a natural grotto carved from limestone. The natural pool hidden in the shadow of a cave, with a small beach and 50-foot waterfall is truly amazing. It is a great place for swimming and sunbathing. Before visiting this place, check the availability, as it may be closed due to a high level of bacteria which may happen after rainstorms. You should also come early in the morning as the beach will be full by 10 a.m., especially in the summer.
One more amazing spot to go is Jacob's Well. It is one of the most popular swimming holes. Be careful as it is one of the most dangerous diving spots as well. When looking from the surface, this is a circular, blue pond, which is about 30 feet deep. This fact makes it perfect for cliff jumpers. When going further down, the hole turns into a network of dangerous caves that can be quite dangerous for divers. This place already has numerous deaths on its record. Nevertheless, Jacob's Well remains a mysterious swimming and diving spot, perfect for adventure and thrill seekers.
Krause Springs, situated 30 miles west of Austin, in Spicewood Springs, is a family-owned property. There are 32 springs in the area, and a manmade and natural pool which flows into Lake Travis. You'll definitely like the lagoon-like swimming hole with its waterfall and lots of trees and greenery that makes for great shade. The Greenbelt Reservoir is a popular swimming, fishing, hiking and biking spot. However, mind that the water level is sometimes low due to drought.​
Find hotels and airbnbs near Natural Pools and Springs​ (Map)
Natural Pools and Springs​
Featured in