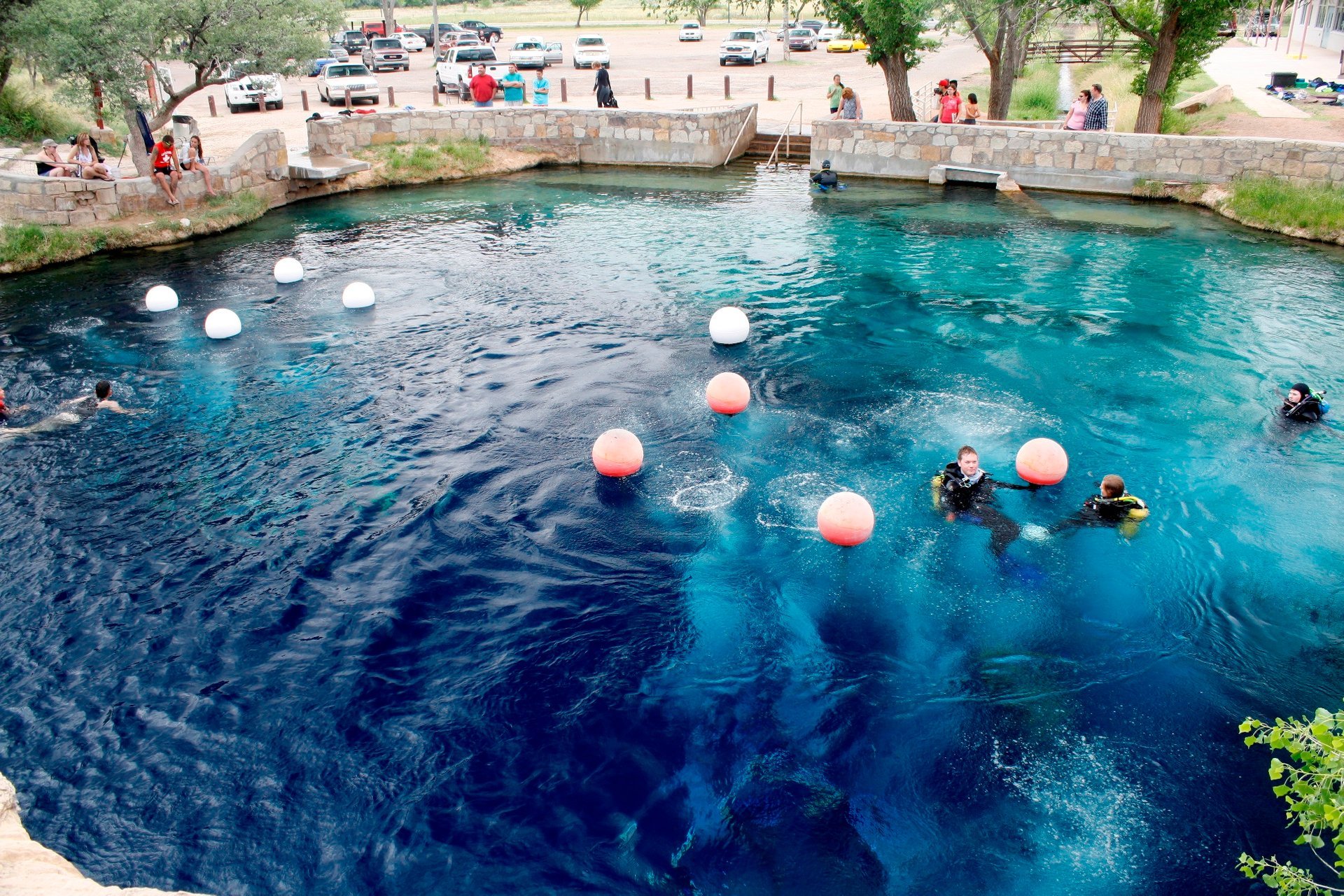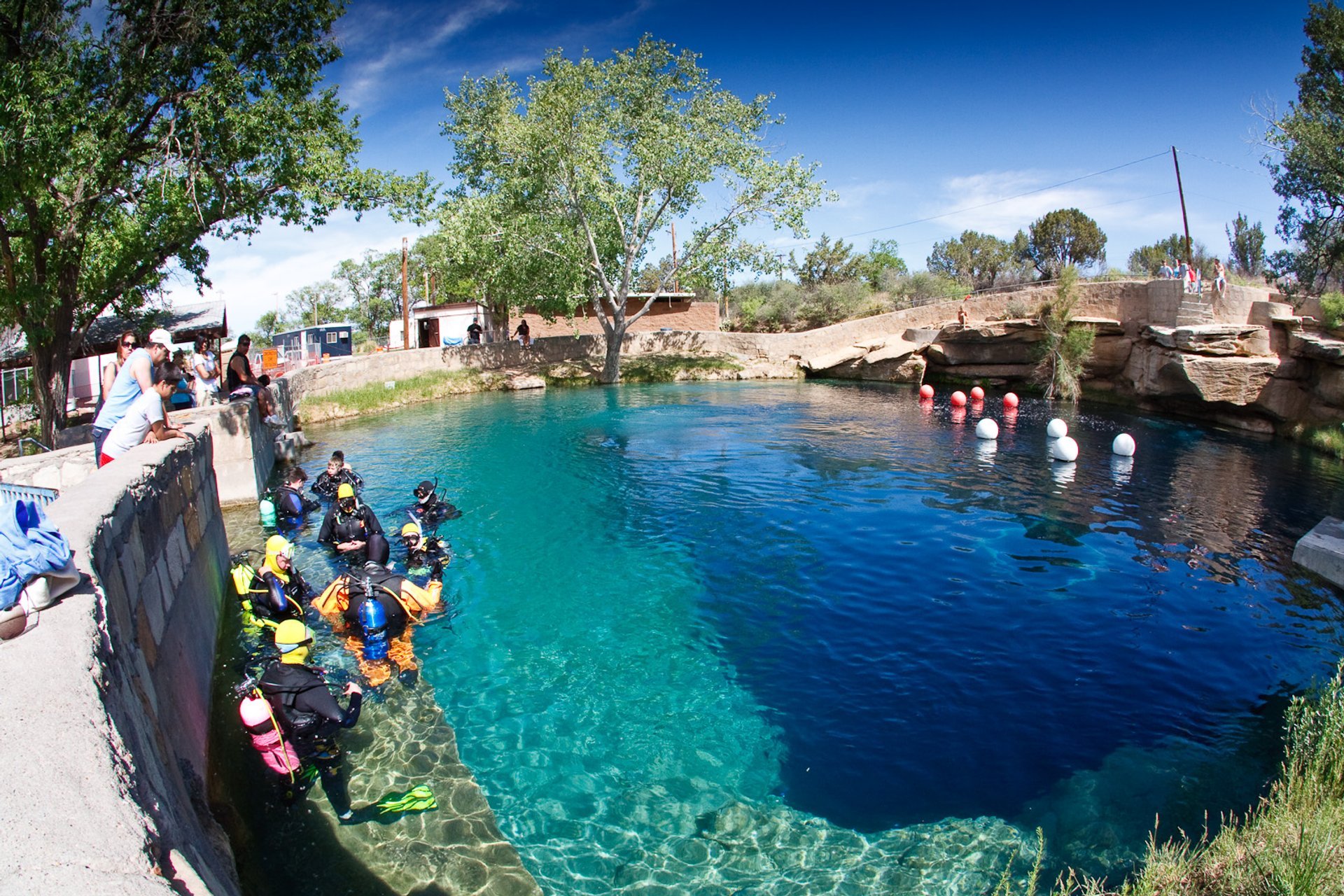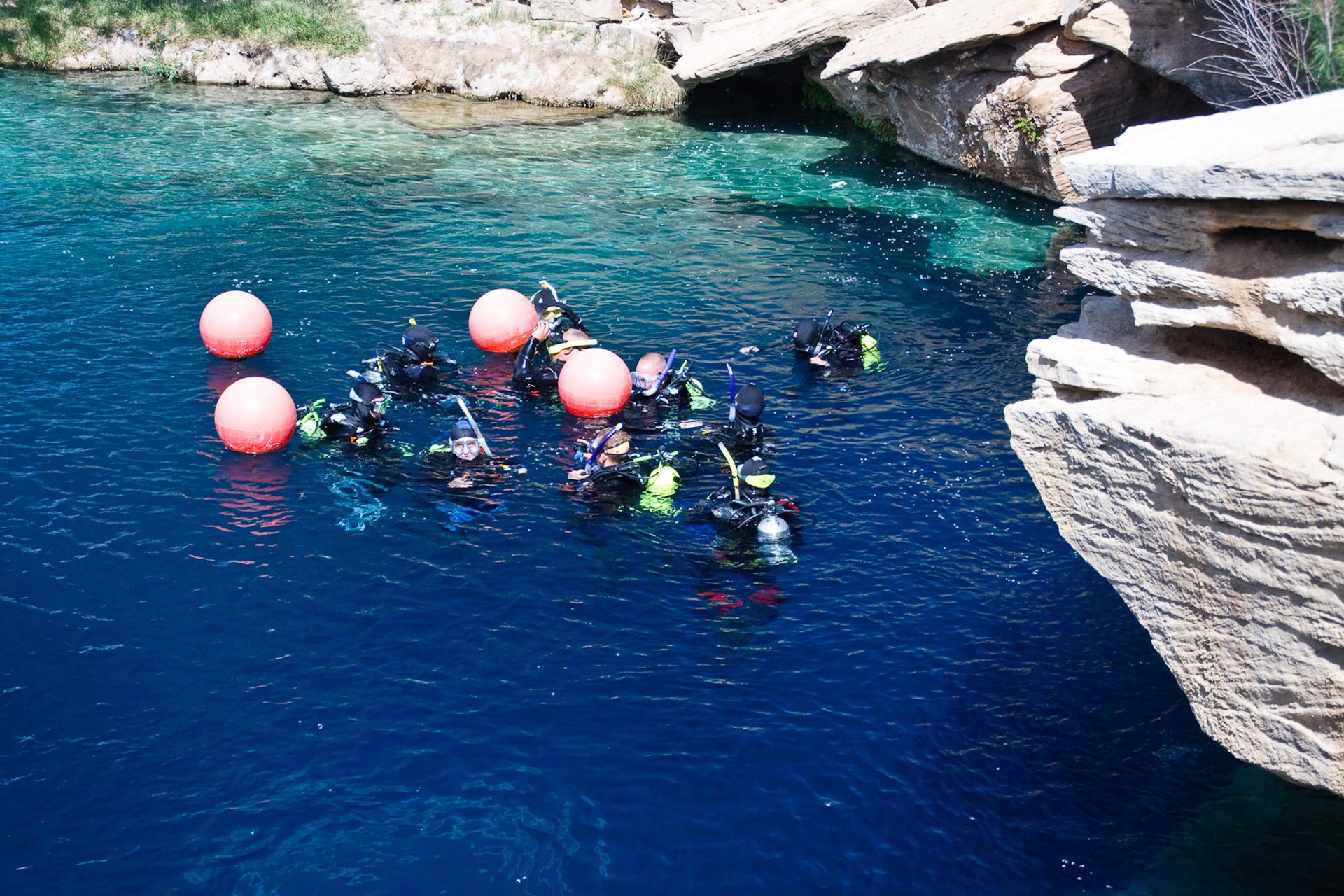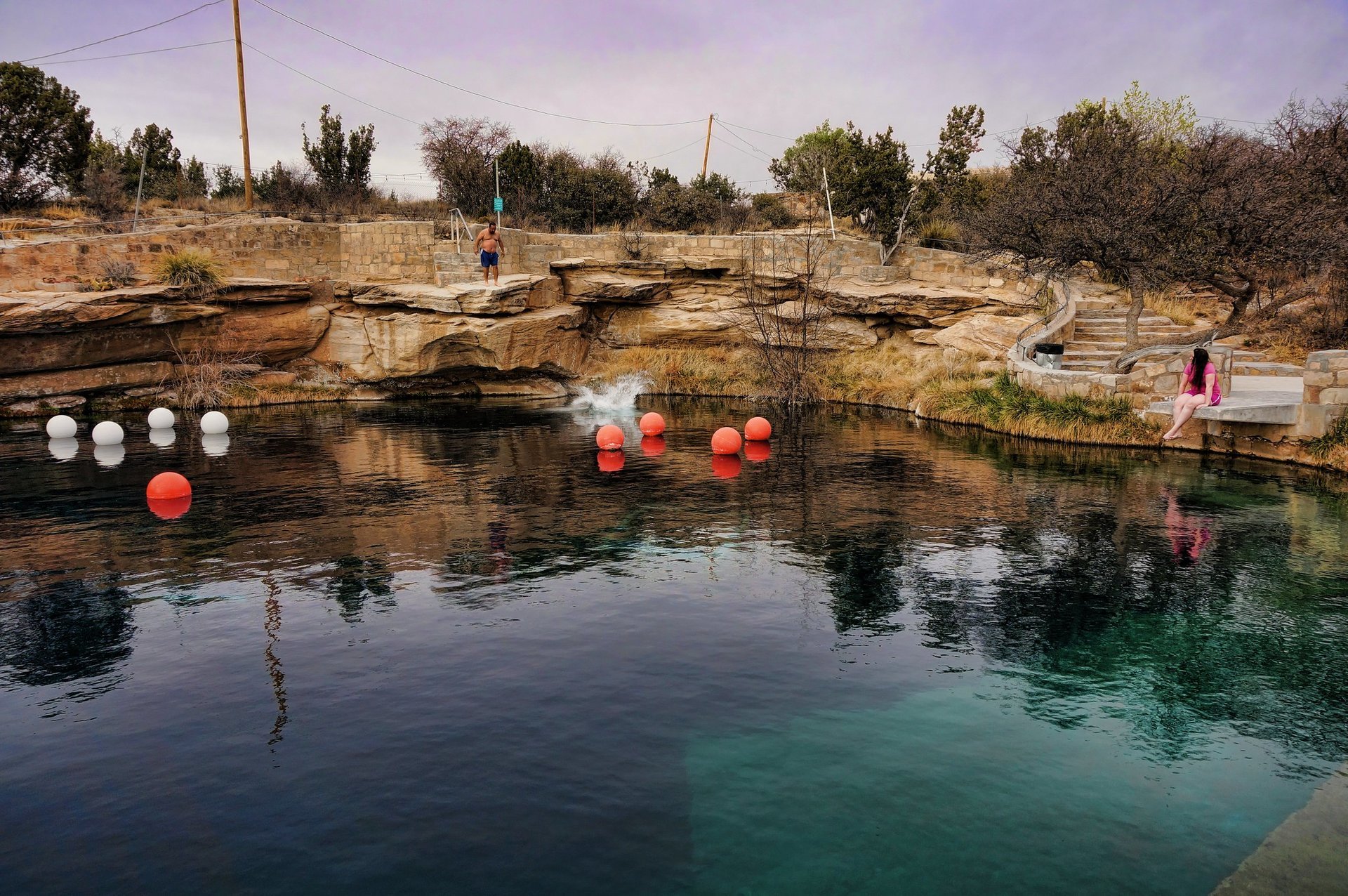 See accommodations nearby
The Blue Hole is a great spot to take a dip in the hot New Mexico's desert. A refreshing natural pool is located east of Santa Rosa, between Albuquerque and Amarillo. It is famous for its spring-fed blue water with a stable temperature of 16 °C (61 °F). Thanks to the consistent temps, you can dive any time of year. The Blue Hole is 40 m (130 ft) deep and 24 m (80 ft) in diameter. The pool is open for general public use with no lifeguards on duty.
The Blue Hole is popular with divers due to its astonishing visibility of 100 ft; however, diving here requires experience or supervision by a skilled instructor. In 2016 a diver was trapped and died on the site. The pool has an elevation of 1,416 m (4,616 ft) which requires divers to use tables for high altitudes to compute the dive profile and decompression stops.
The Blue Hole is one of seven sinkhole lakes connected by underground water channels. In 1932, it served as a fish hatchery; however, since the 1970s it has become a recreation site named Blue Hole Dive and Conference Center.
The water in the hole completely renews itself in six hours—that's why the water is so cold and fresh. The flow speed is 11 m³ per minute (3,000 gallons per minute). It is surrounded by beautiful rocks that children love to climb, making it a great family vacation spot.
Find hotels and airbnbs near Santa Rosa Blue Hole (Map)