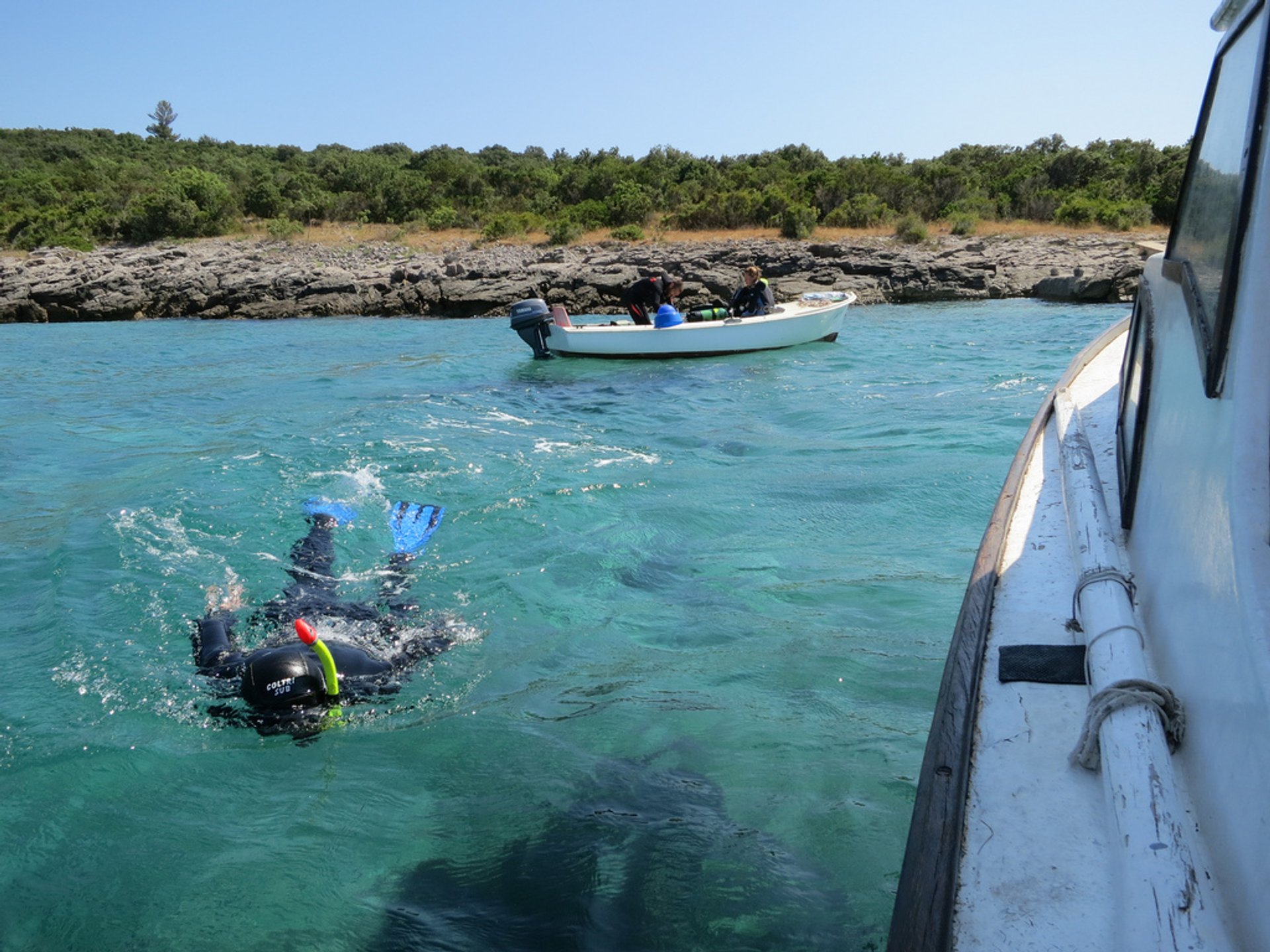 Of course, Montenegro is not Hawaii, and the Adriatic Sea is not the Pacific Ocean. But still, snorkeling, or fish-watching, can be entertaining enough here. The best season for it is when the water is warm and clear—during the summertime. There are no organized tours, but you can manage it by yourself without any problems. Visibility in the water is pretty good there, so you can see various inhabitants, such as Adriatic fish, anemones, sea urchins, jellyfish, and more.
A good place for snorkeling can be any quiet bay near Budva, Kotor, T​ivat, or any other town at the seaside. Just take your diving mask, snorkel, life jacket and any other safety gear you need, and start exploring the mysterious sea bottom!
The Blue Cave in Veslo deserves a special praise among snorkeling locations. It's the largest sea cave found on Lustica Peninsula, and it also claims to be the most picturesque one. The sun rays that hit the clear sandy bottom reflect up through the pristine water making the whole cave look blue. You'll see those enchanting blues while approaching the cave, but the best color reveals itself underwater. Knowing that almost all of the coast here is actually rocky, makes this hole even more precious.