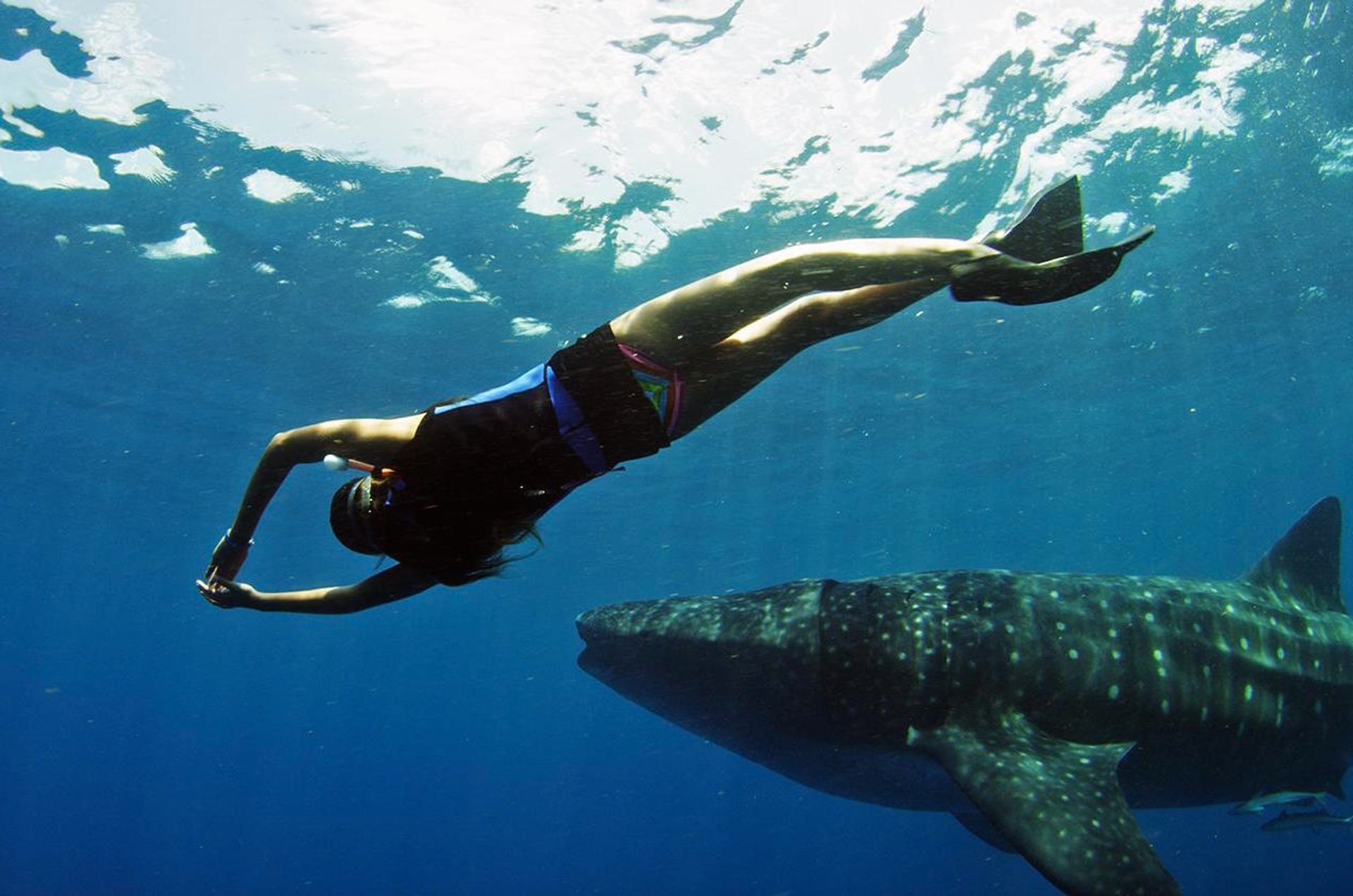 Whale sharks are as beautiful and majestic as they are gentle. They come around Cancun to feed on plankton, which is normally abundant around Isla Mujeres, Holbox, and Contoy—right at the parting of the Carribean Sea and the G​ulf of Mexico.
Local operators offer exotic 7-hour tours during whale shark season that is largely dependent on the amount of plankton. The season may sometimes continue from mid-May to mid-September, but nature isn't that predicta​ble, and in fact, rather changeable​.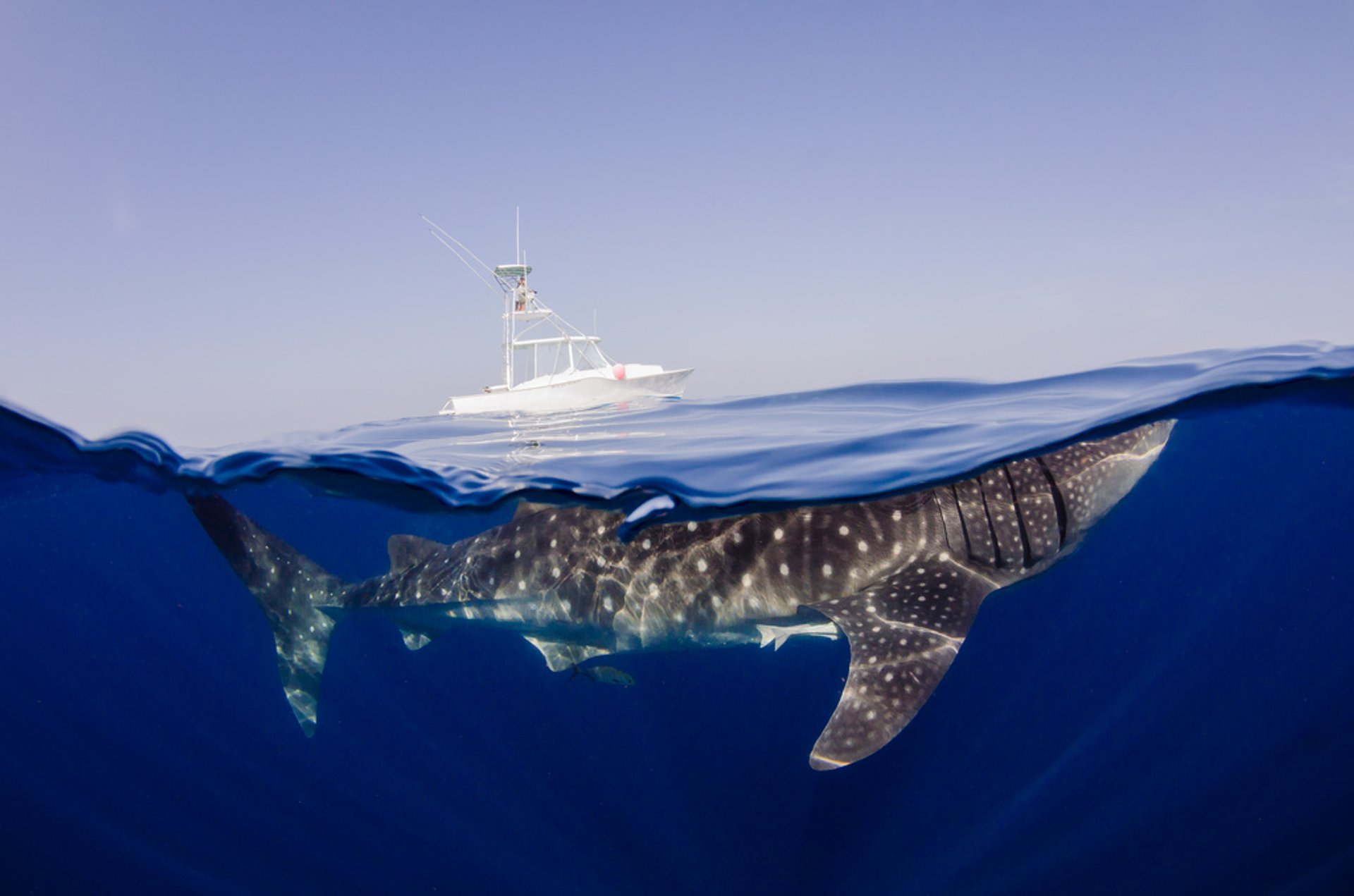 So, if you want the sure thing, the best time to go for this kind of adventure is between mid-June and August.
Swimming with Whale Sharks Featured in