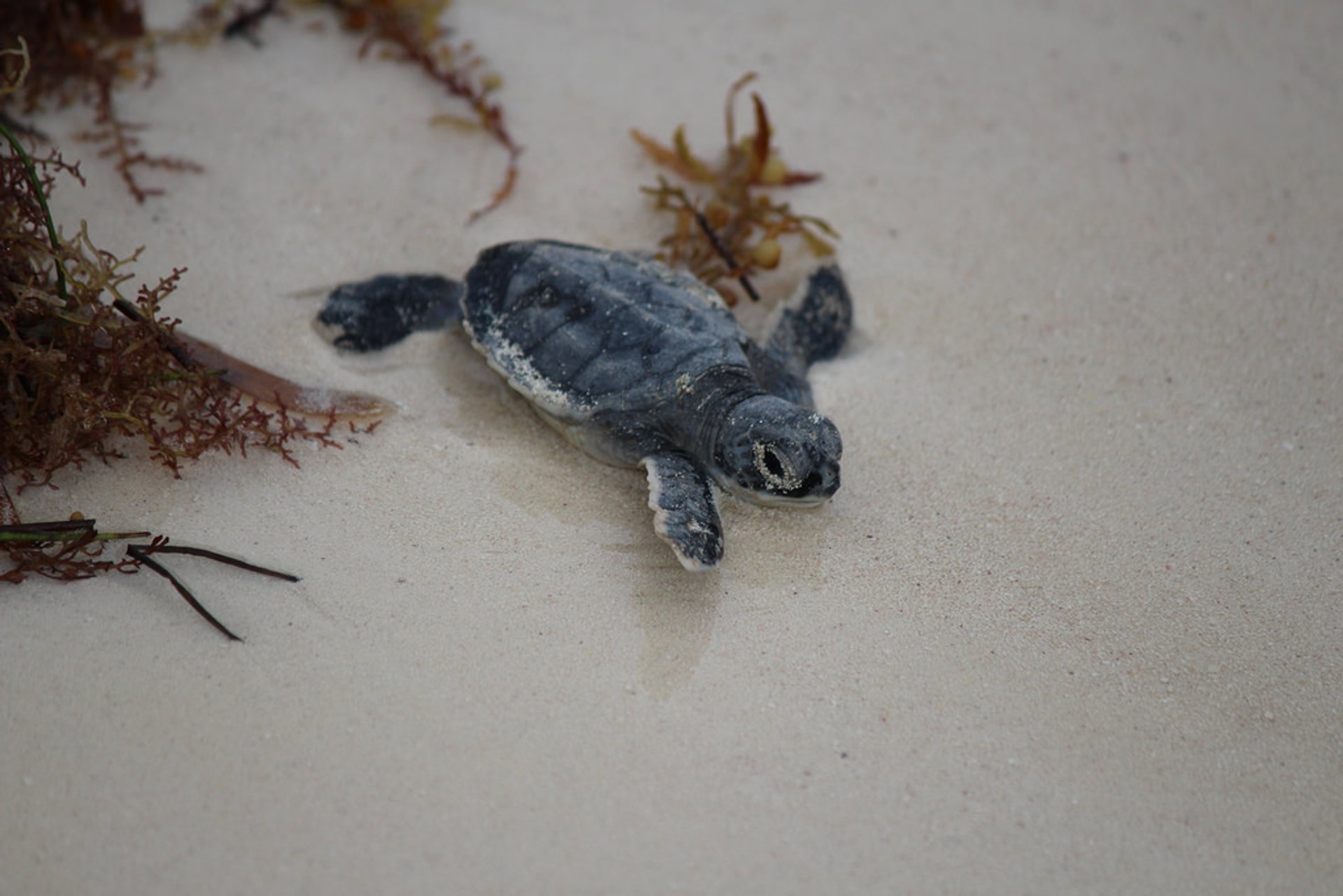 Cute little creatures, huh? Well, these turtles can grow to quite decent measures. A mature Cancun green turtle can be 1.5 m (5ft) long. Local beaches are visited not only by Green turtles​. Hawksbill turtles and Loggerhead turtles are also frequent guests here. They come out of the water not to sunbathe, but to build nests and lay eggs here. All these species are endangered, so if you really love turtles, you can do them a favor during your visit here. When you see a turtle laying its eggs, do not disturb the natural process. Leaving the nests untouched is also a must. One can also volunteer to help protect turtles and their eggs during the egg-laying season which is between May and mid-October. This way you can get some pleasure watching wildlife, and also help conservation efforts.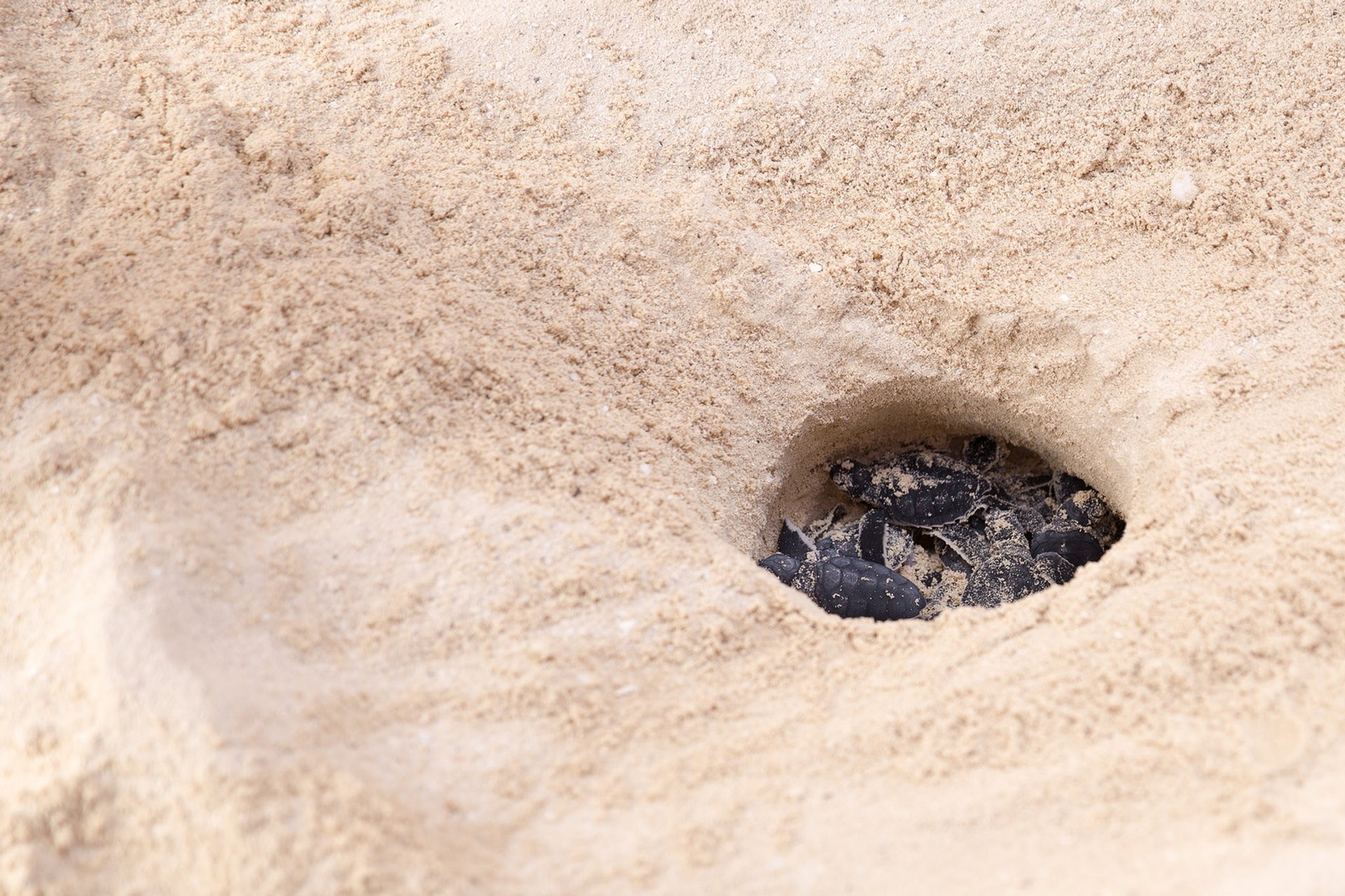 The most famous turtle spots in Mexico include Akumal, 120 km from Cancun, where snorkeling with turtles is possible. In Cancun itself, hundreds of turtles lay eggs at Playa Delfines.
Isla Mujeres has several turtle sanctuaries that keep baby turtles safe and grow them strong in the pools of water, and then release them into the ocean. Isla Mujeres Tortugranja is one of the most well-known turtle farms. Release day is called Turtle Liberation, and you can watch or participate in this process. In Cancun and Isla Mujeres Turtle Liberation is usually held in late August or September.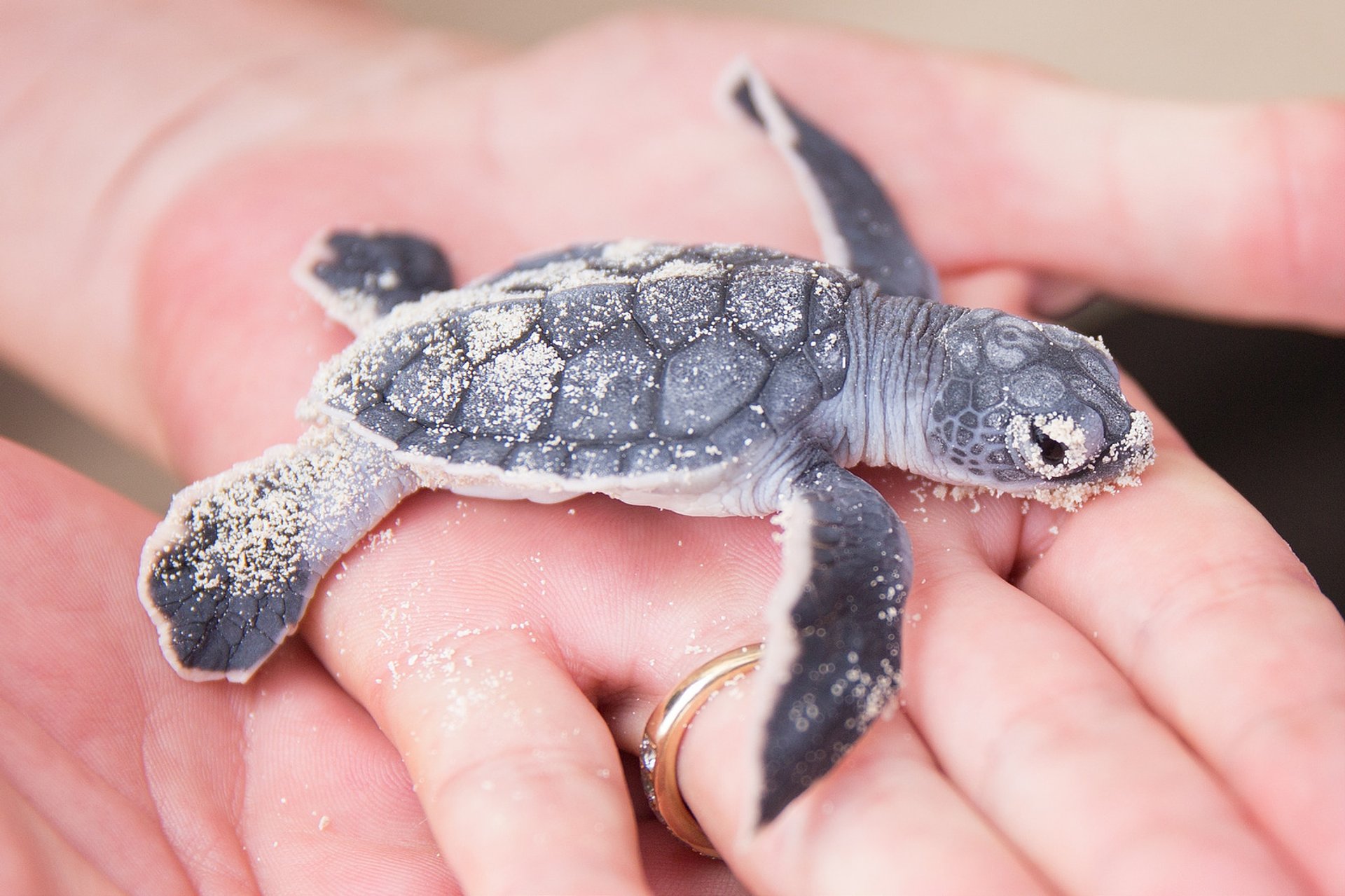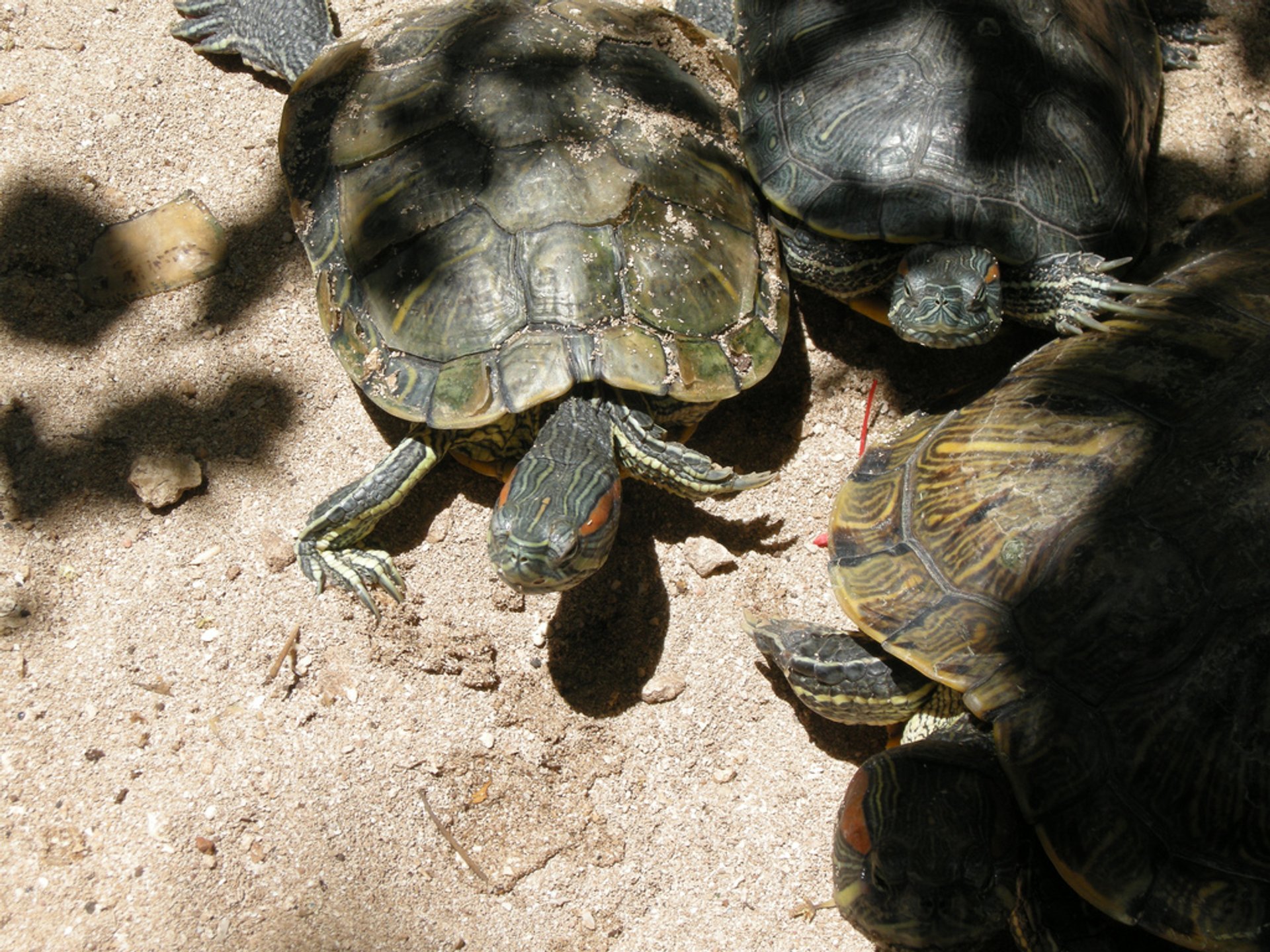 Find hotels and airbnbs near Turtle Nesting and Hatching (Map)
Turtle Nesting and Hatching Featured in