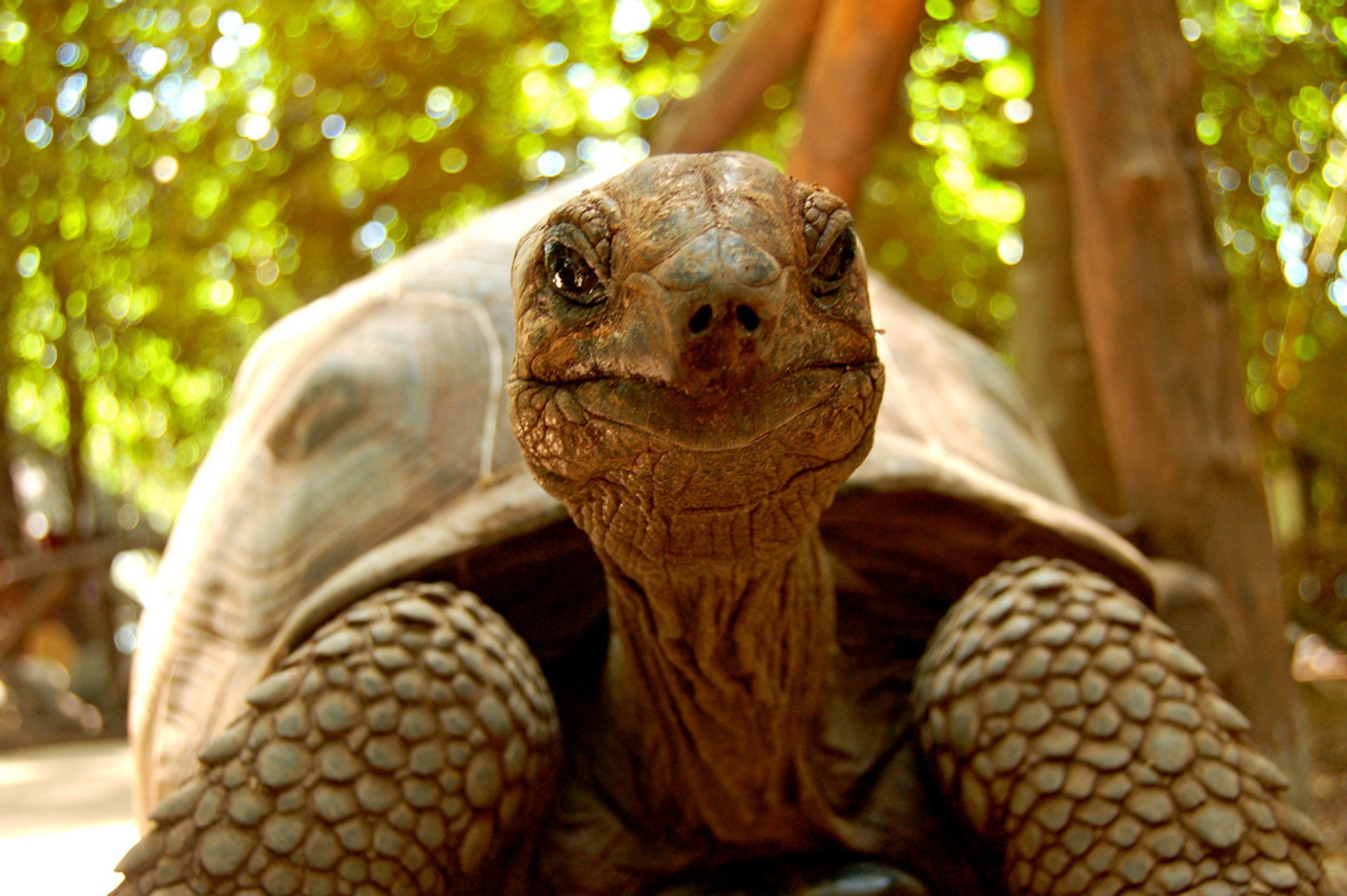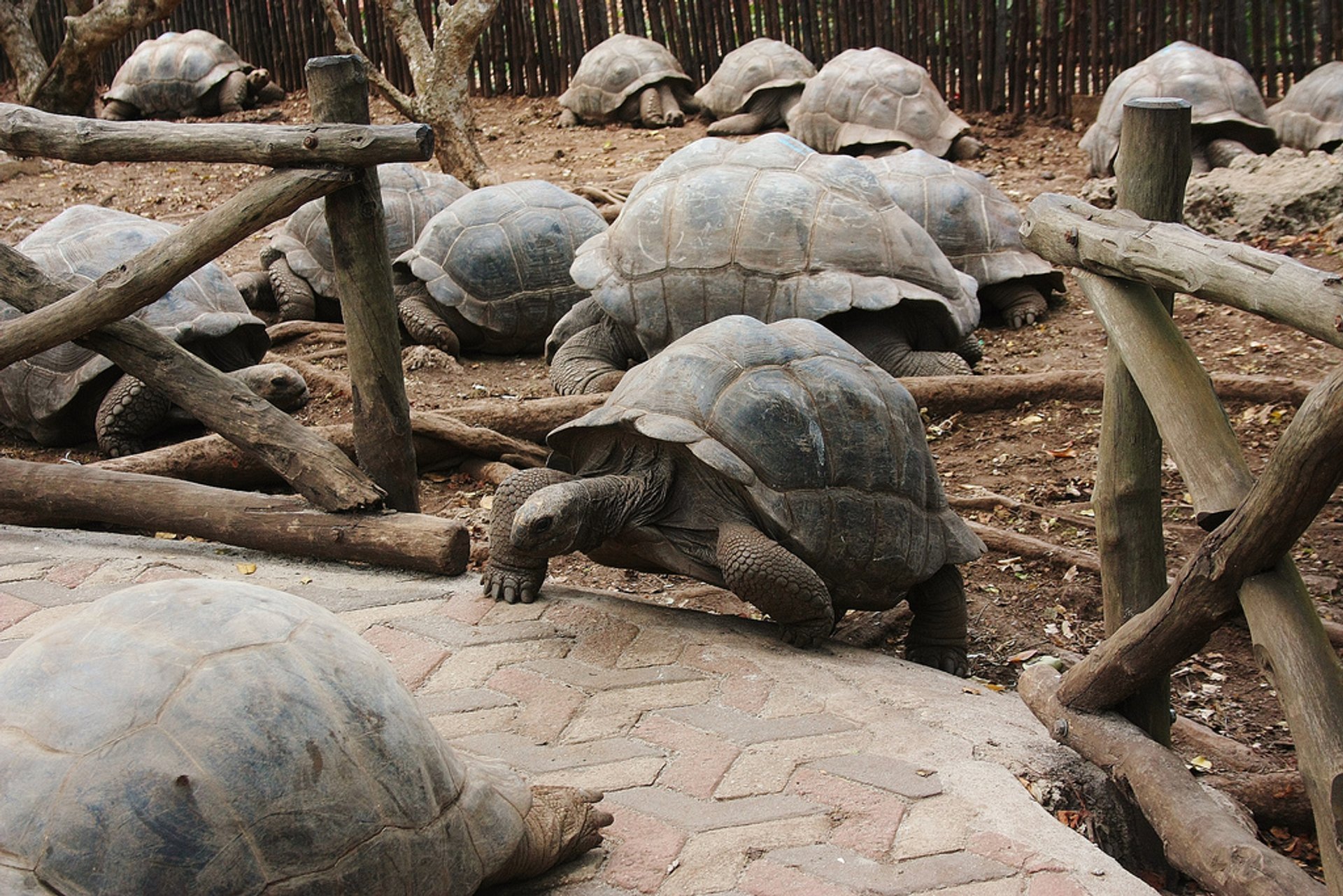 In close proximity to Stone Town, there is the legendary Changuu island also known as Prison Island. Early on there was the real prison site where slaves were detained in a sort of quarantine.
Though it was a torturous historical site, today it's a tourist attraction and a refuge for giant sea tortoises. The first animals were given to Zanzibar as a gift from the Seychelles in the late XIX century. It is now as famous as Zanzibar's Giant Aldabran Tortoise colony. Many turtles are even over a hundred years old. A tortoise living on Prison Island is thought to be 190 years old and considered one of the oldest known living animals in the world.
Hatching occurs every February. The newborns are kept in a safe place for a month, where they are guarded from predators. When they get bigger and stronger they join the rest of the colony.
Find hotels and airbnbs near Baby Giant Tortoises on Prison Island (Map)