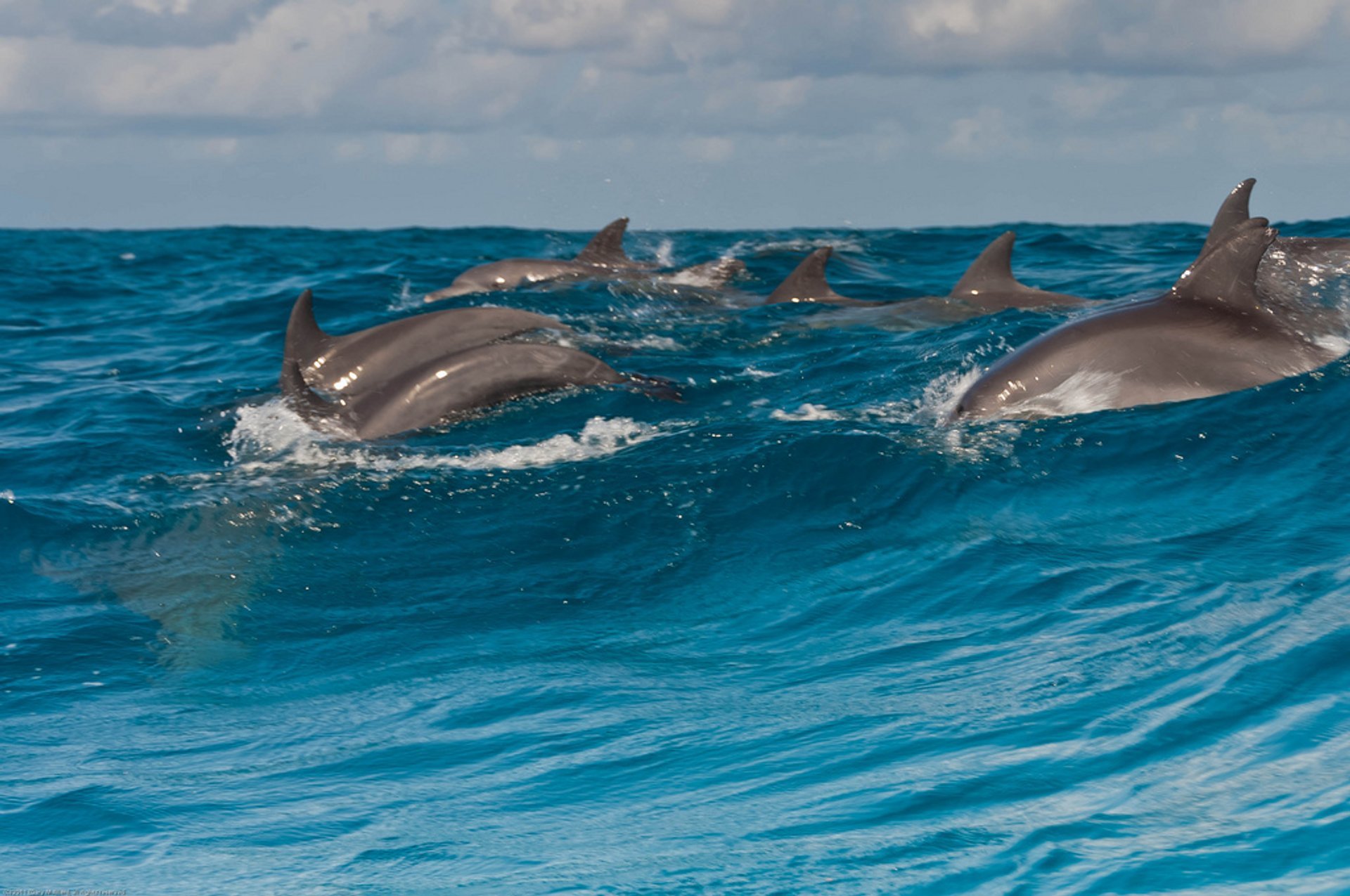 Zanzibar's southern coastal waters are home to humpback and bottlenose dolphins. Some tour operators organize swimming with dolphins near the shores of the Kizimkazi fishing village. You can book a trip right from your hotel.
Menai Bay Conservation Area located not far from Kizimkazi is an excellent destination for marine safari due to its abundant and diverse sea life that includes mangrove forests, turtle breeding areas, and several coral reefs. Humpback and bottle-nose dolphins are frequent visitors in the conservation area. Many tours end with a picnic at one of the Menai Bay small islands.
Traditional small boats pick up tourists in the village and take them snorkeling on the coral reefs and swimming alongside dolphins. While bottle-nose dolphins are very playful and easy-going, humpback dolphins are rather shy and prefer to avoid people. Dolphins are especially abundant along the Fumba peninsula.
You should avoid sudden movements and allow the dolphins to come to you and do not chase the dolphins by boat! Also, the best time to encounter them is typically early in the morning. Try to avoid the rainy season because the visibility is not as good. The best period for seeing and swimming with dolphins is during the dry season, which runs from January to February and from June to October.
Find hotels and airbnbs near Swimming with Dolphins (Map)