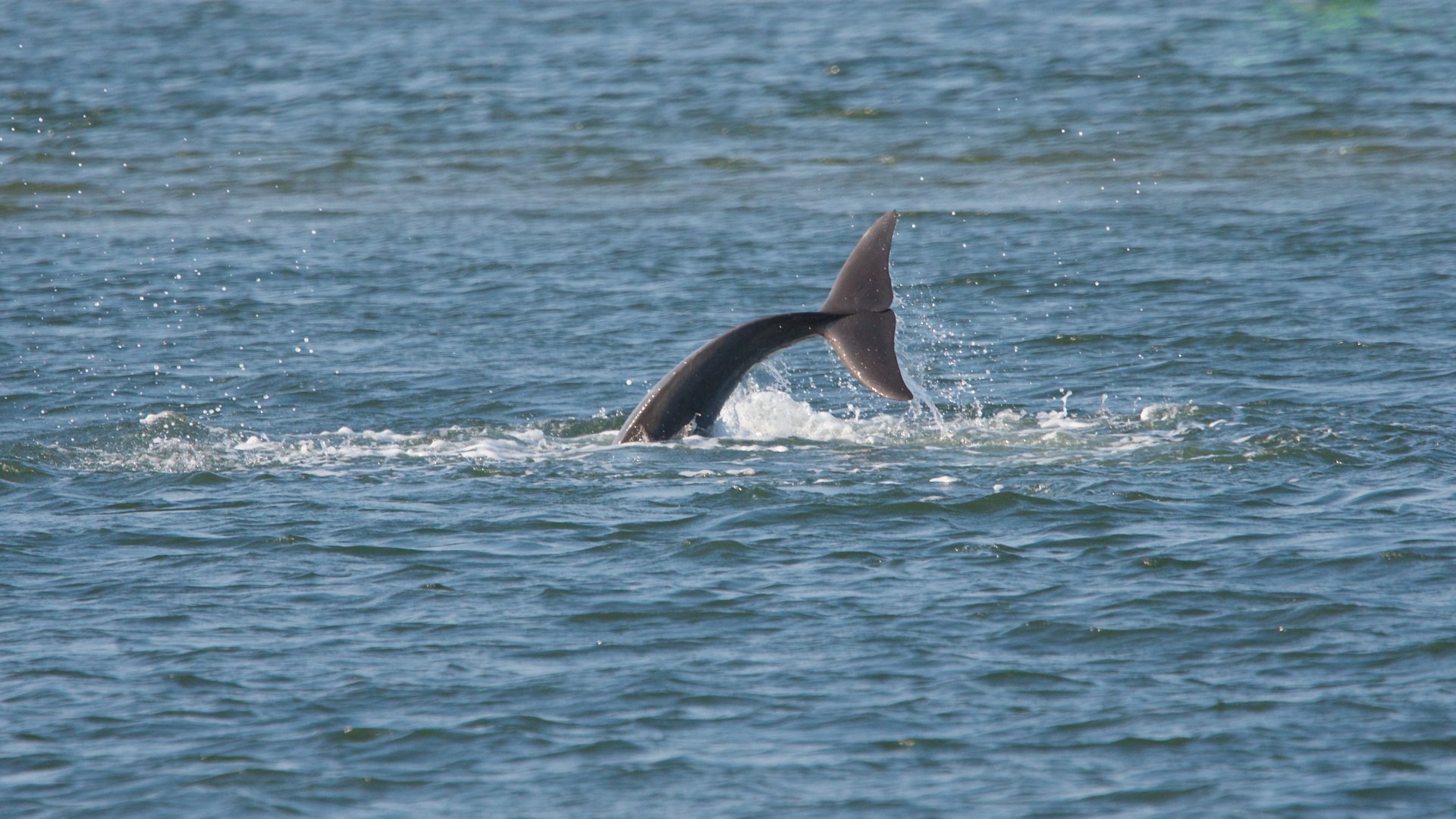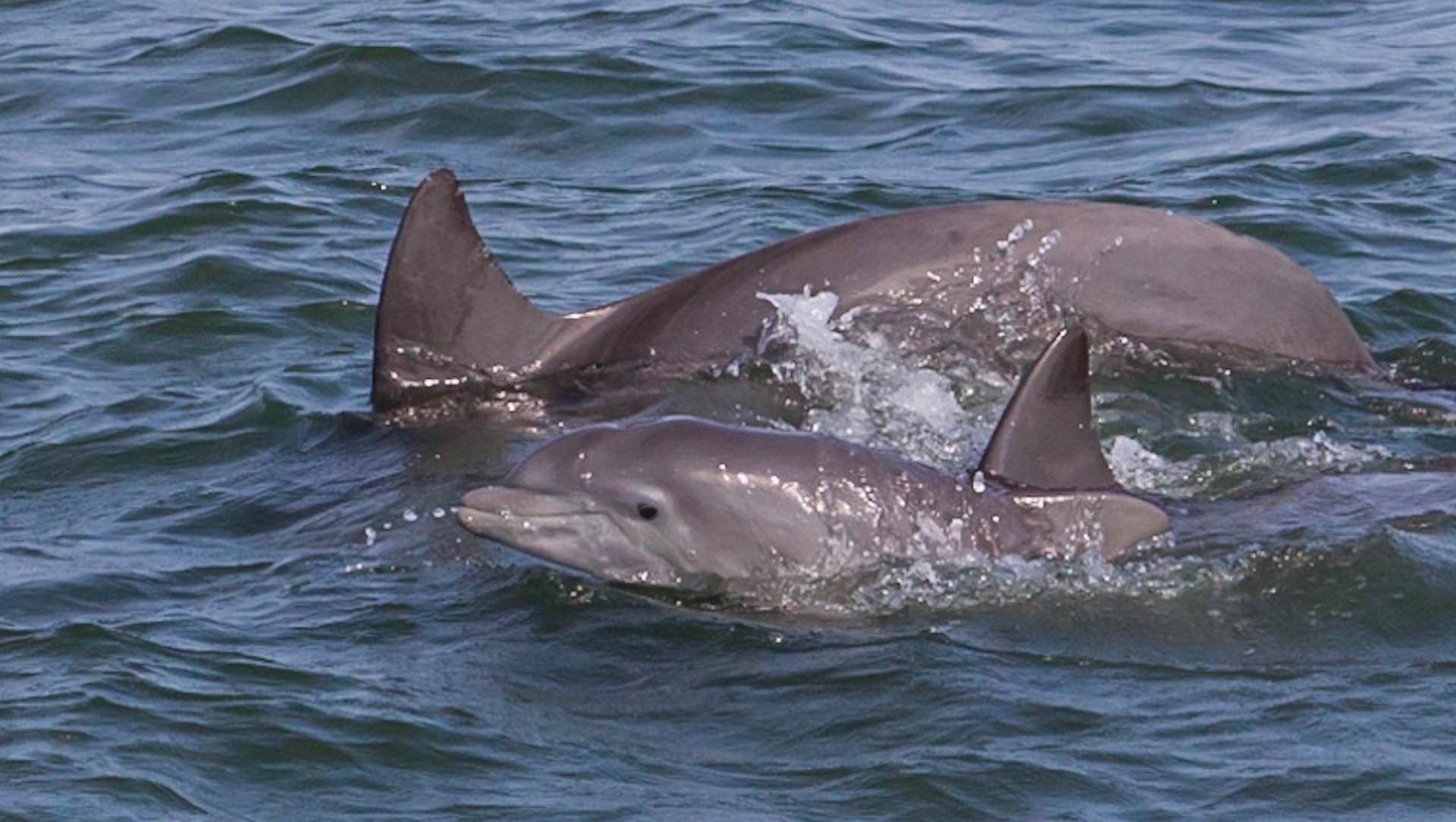 Dolphin Watching in Virginia Beach
Featured in
A beautiful and long Virginia Beach stretching along the Chesapeake Bay and the Atlantic Ocean is an ideal place to spot playful dolphins that usually travel in pairs or pods swimming very fast alongside a boat, jumping out of the water and showing off a few acrobatic stunts.
The time between Memorial Day in late May and Labor Day in early September is the best season to spot them off the coast. This is when a special "dolphin cruise" departs every evening from Dockside Seafood & Fishing Center in Virginia Beach. A 1.5-hour trip on the sunset is running on Tuesdays, Wednesdays, Thursdays, and Sundays.
Another option is the Atlantic Explorer excursion operated by the Virginia Aquarium & Marine Science Center. In addition to dolphins, it features sea turtles, brown pelicans, bald eagles, and other birds. Other boat tours depart from the harbor at Rudee Inlet, like The Rudee Flipper, the Rudee Whaler, and the Rudee Rocket. Dolphin sighting is guaranteed!
To make a more personal connection with the dolphins, you can opt for a kayak or a SUP board rented from Chesapean Outdoors, at the Virginia Beach Oceanfront. There are a regular guided kayak nature and dolphin tours starting from Rudee Inlet Harbor and First Landing State Park. If you get lucky, you can be paddling alongside a pod of playful dolphins!
Find hotels and airbnbs near Dolphin Watching in Virginia Beach (Map)
Dolphin Watching in Virginia Beach
Featured in