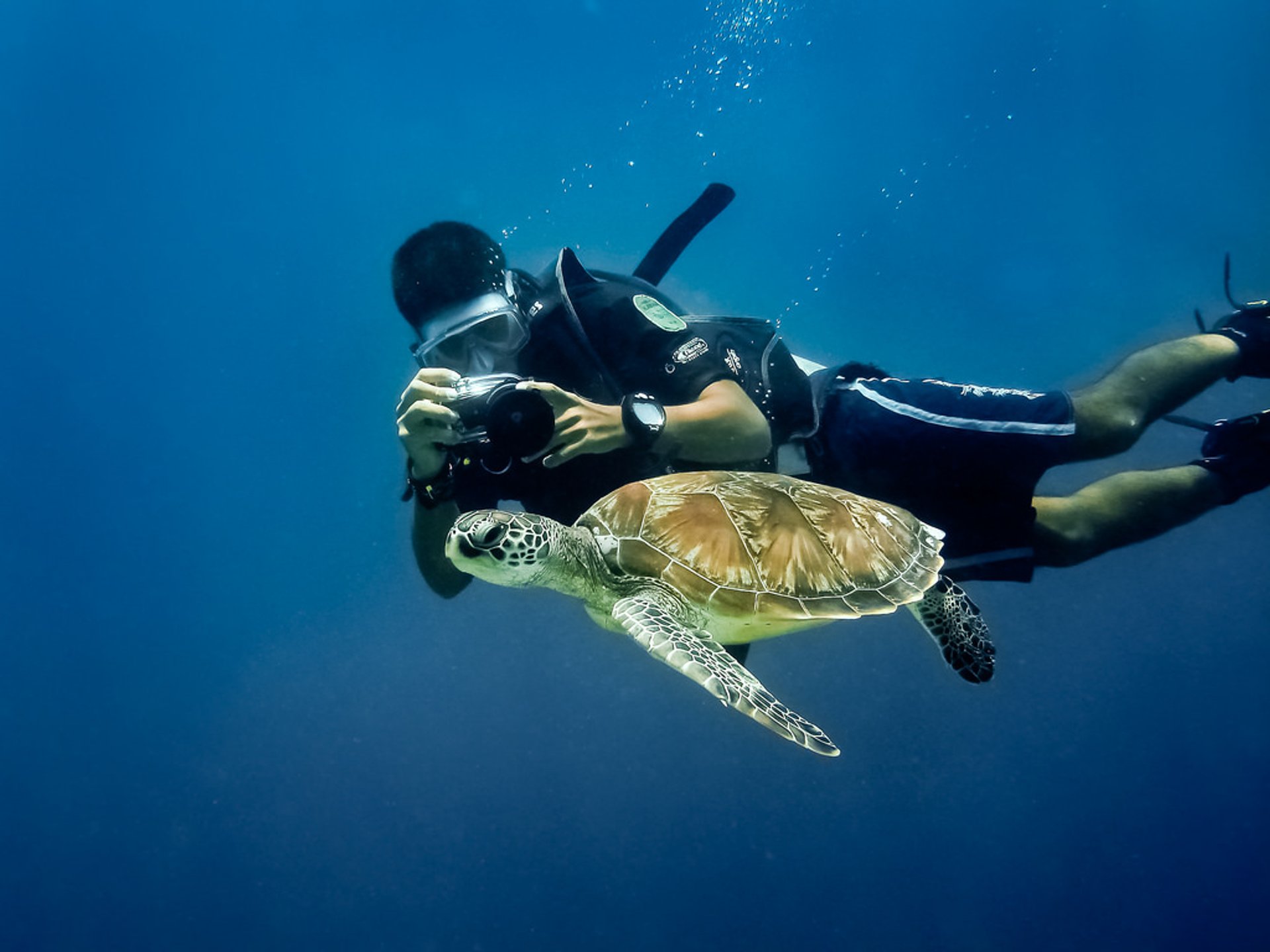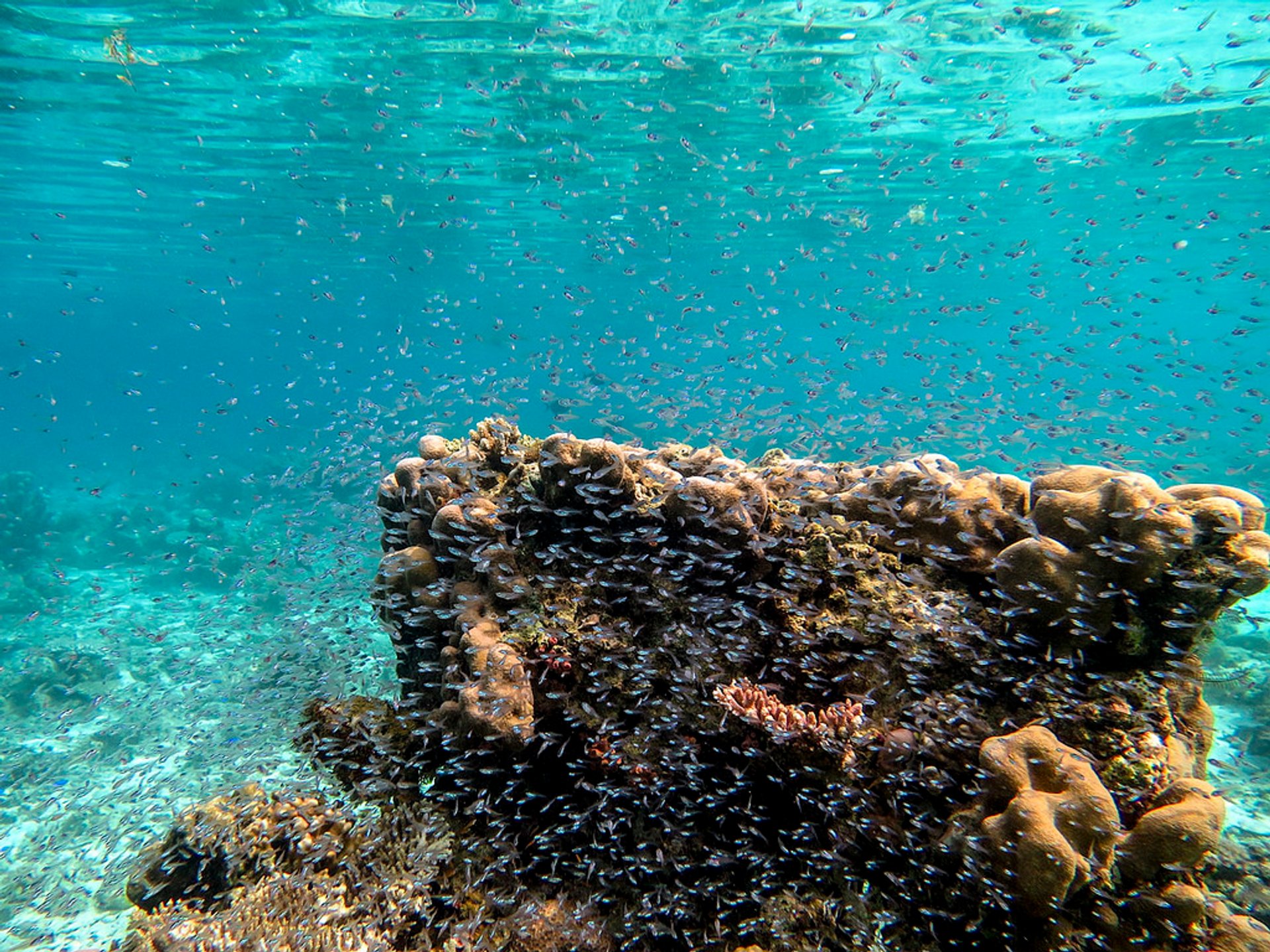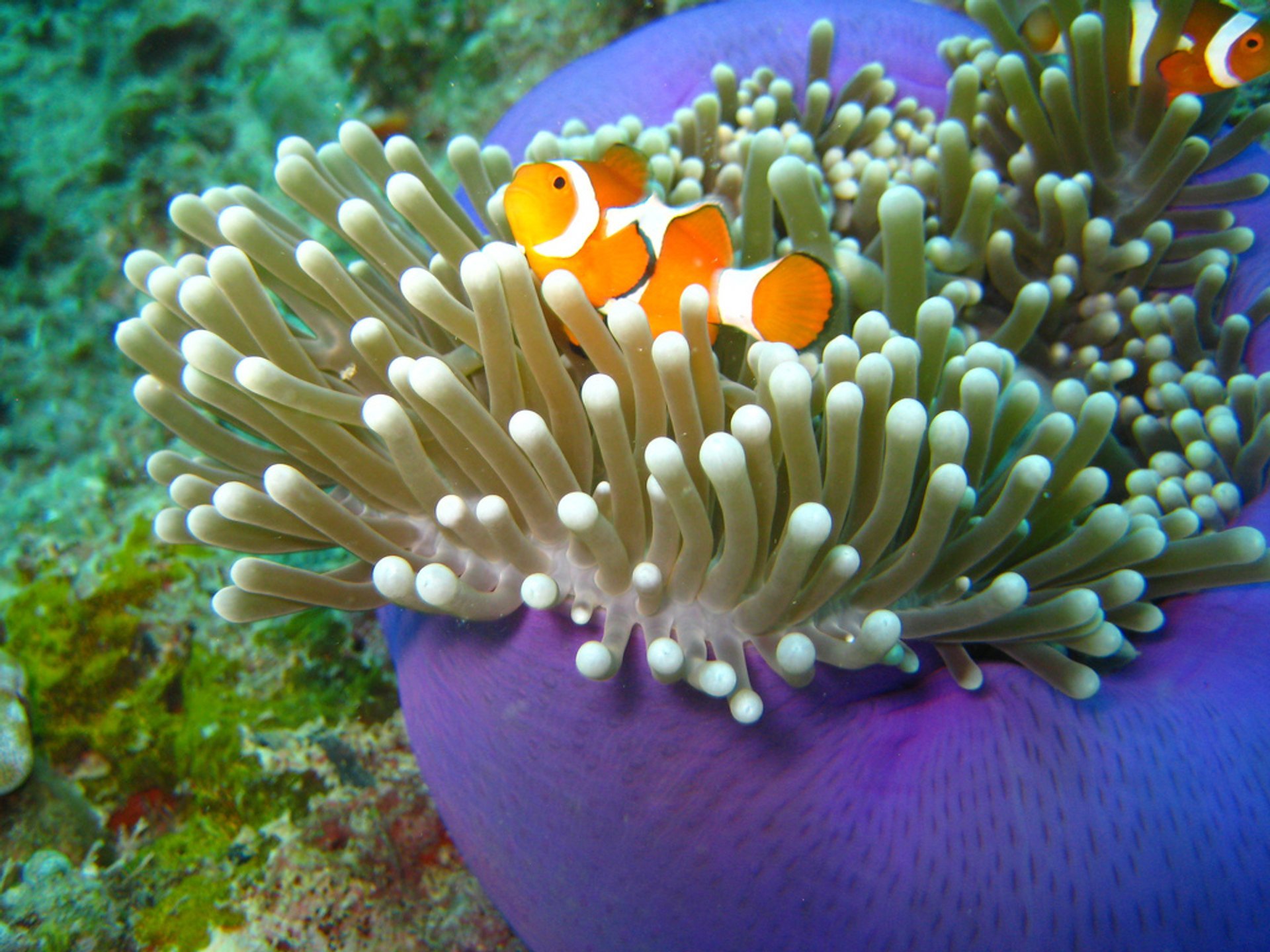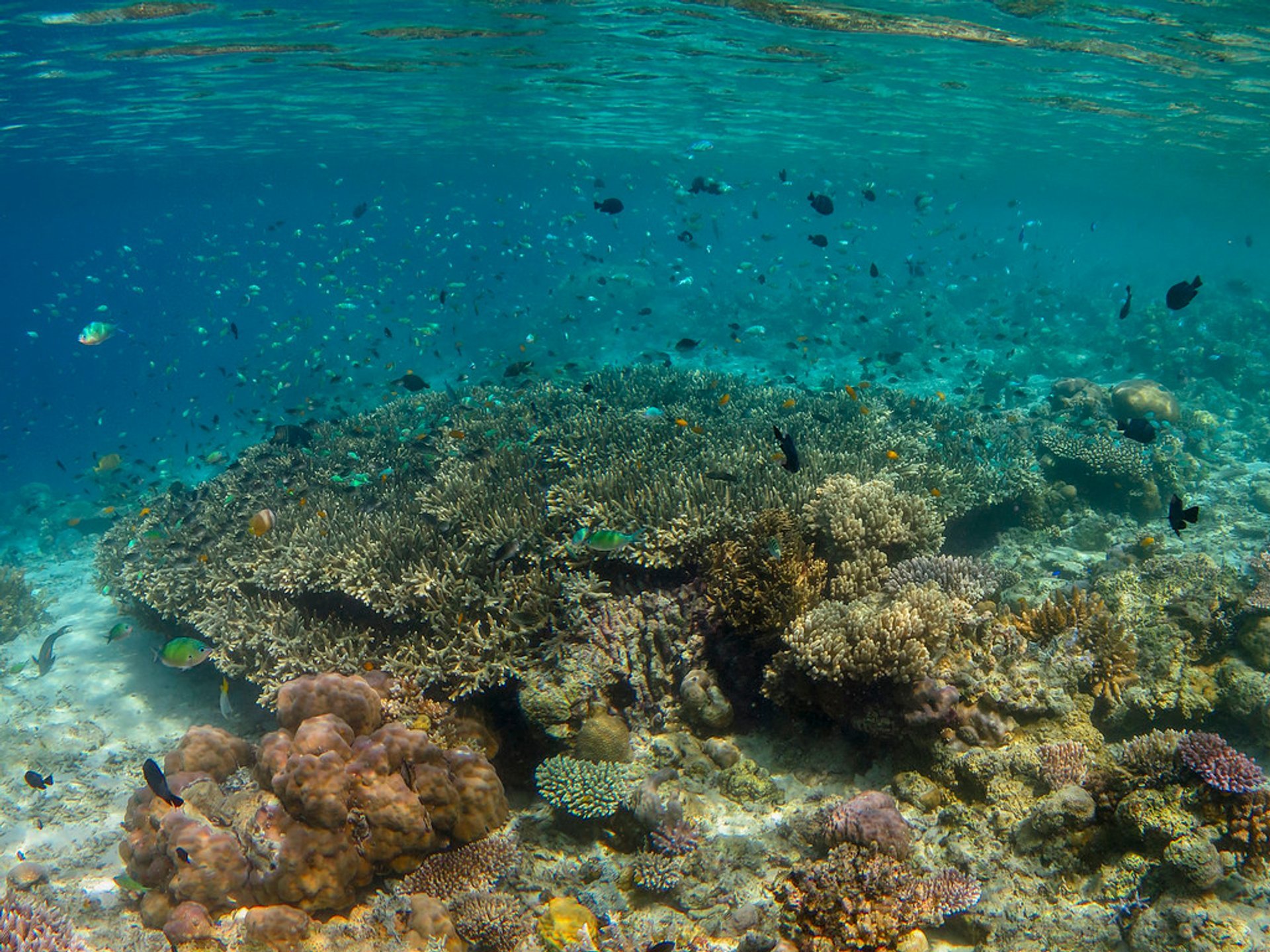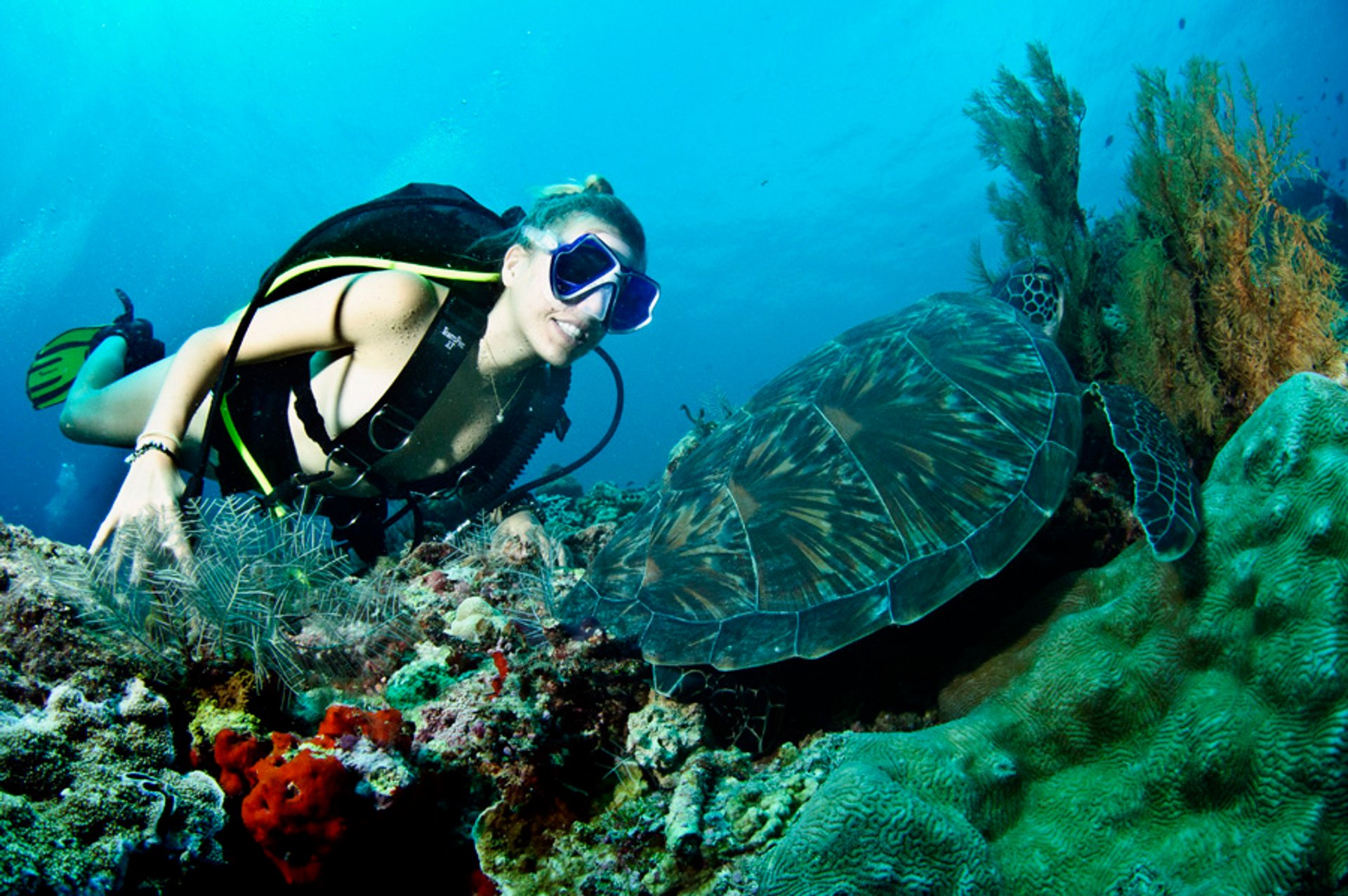 Malaysia is a must go place for every diver, as it contains some great spots for muck diving, macro diving, wreck diving, and diving with sharks.
Both the East and West coasts of Malaysia are suitable for exploration, but seasonality is what really makes the difference between them. If you plan to visit between April and October, then head to the Eastern part, specifically, Borneo island.
This region attracts divers who love meeting really big fish. Hammerhead Sharks, Box Jellyfish, Stingrays, Bull Sharks—there are plenty of them, especially near Sipadan Island and Layang-Layang Island, also known as the Swallow Reef.
Also, the sea near Borneo is a favourite place for muck divers. They explore its bottom in search of rare critters, tiny weird fish, and others descend for macro photography.
Several spots near Borneo are especially popular among tourists, as they reveal the beauty and power of the deep water—oceanic Gardens, Barracuda Point, Turtle Cavern and, of course, the famous Drop Off, where knee-high water suddenly becomes a 600-meter deep hole.
Find hotels and airbnbs near Diving near Borneo Island (Map)