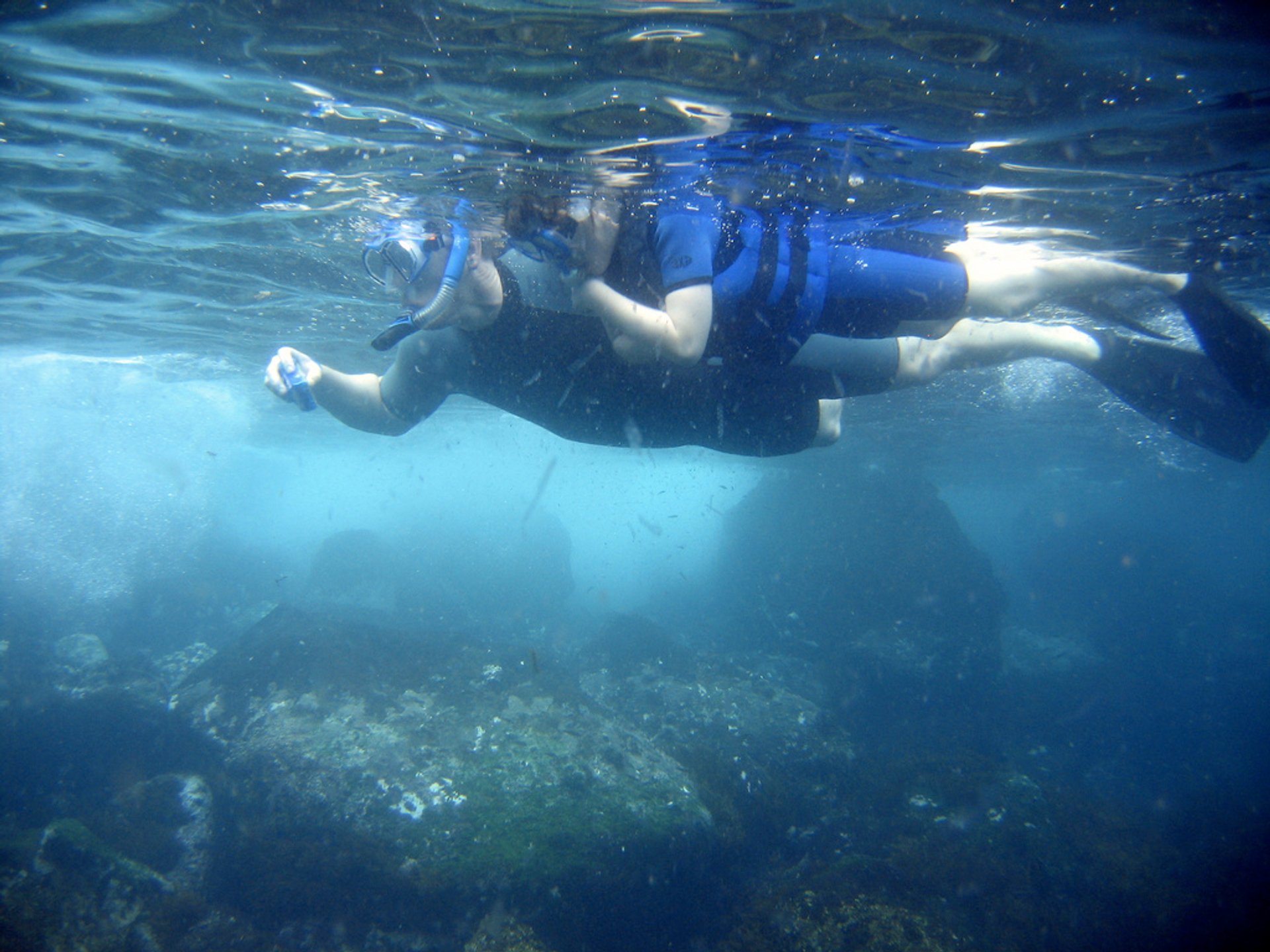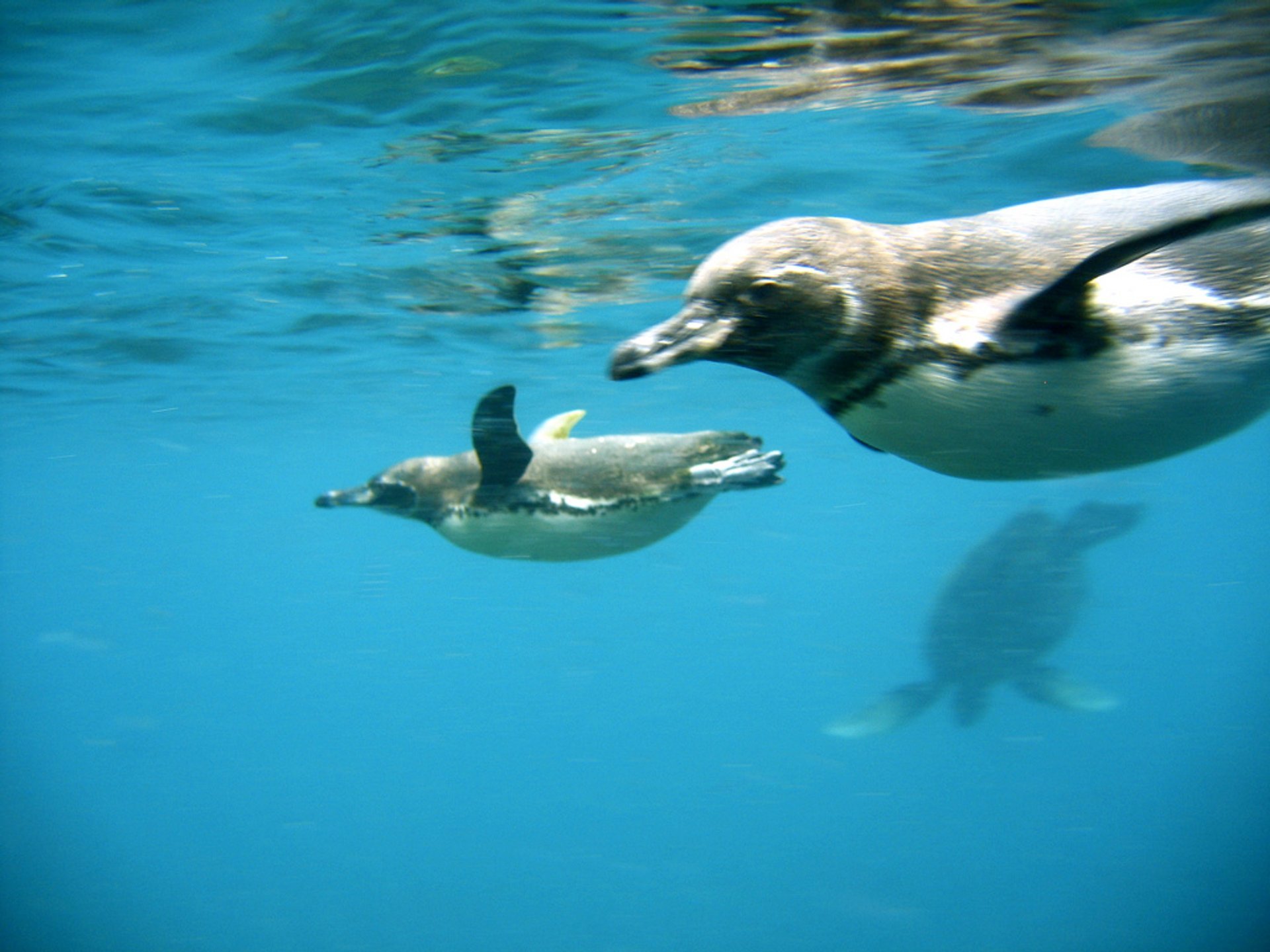 See accommodations nearby
The Galapagos Islands are one of the most beautiful places for snorkeling due to their natural habitat, diversity of the underwater life, and favorable weather conditions. It's a place where you can snorkel with marine iguanas, sea lions, green sea turtles, the second smallest penguin, and an incredible variety of colorful reef fish.
Best snorkeling conditions (visibility & water temperature)
If you're planning to spend most of your time snorkeling or swimming in the water, avoid coming during the June–November period as the water temperature drops from 75°F (23°C) to 65°F (18°C) and the underwater visibility falls from 13 to 10 meters due to the seasonal winds. Also if you're predisposed to seasickness, the snorkeling experience can be not that pleasurable. Therefore, the best period for snorkeling on the islands is December through April: the water temperature is from 70°F (21°C) to 80°F (27°C), the visibility is great and not spoiled by the seasonal winds. You can freely use a catamaran for exploring new snorkeling places. And if you're a beach lover, the wetter season is also more favorable: the high air temperature is accompanied by short-term rains, which bring you enjoyable freshness.
Top snorkeling locations
Some of the most rewarding snorkeling locations include Tagus Cove on Isabela Island, Punta Espinosa (Fernandina Island), Pinnacle Rock (Bartolome Island), off Genovesa Island and Floreana Island, in Gardner Bay, and around Kicker Rock.
Find hotels and airbnbs near Swimming and Snorkeling Season (Map)