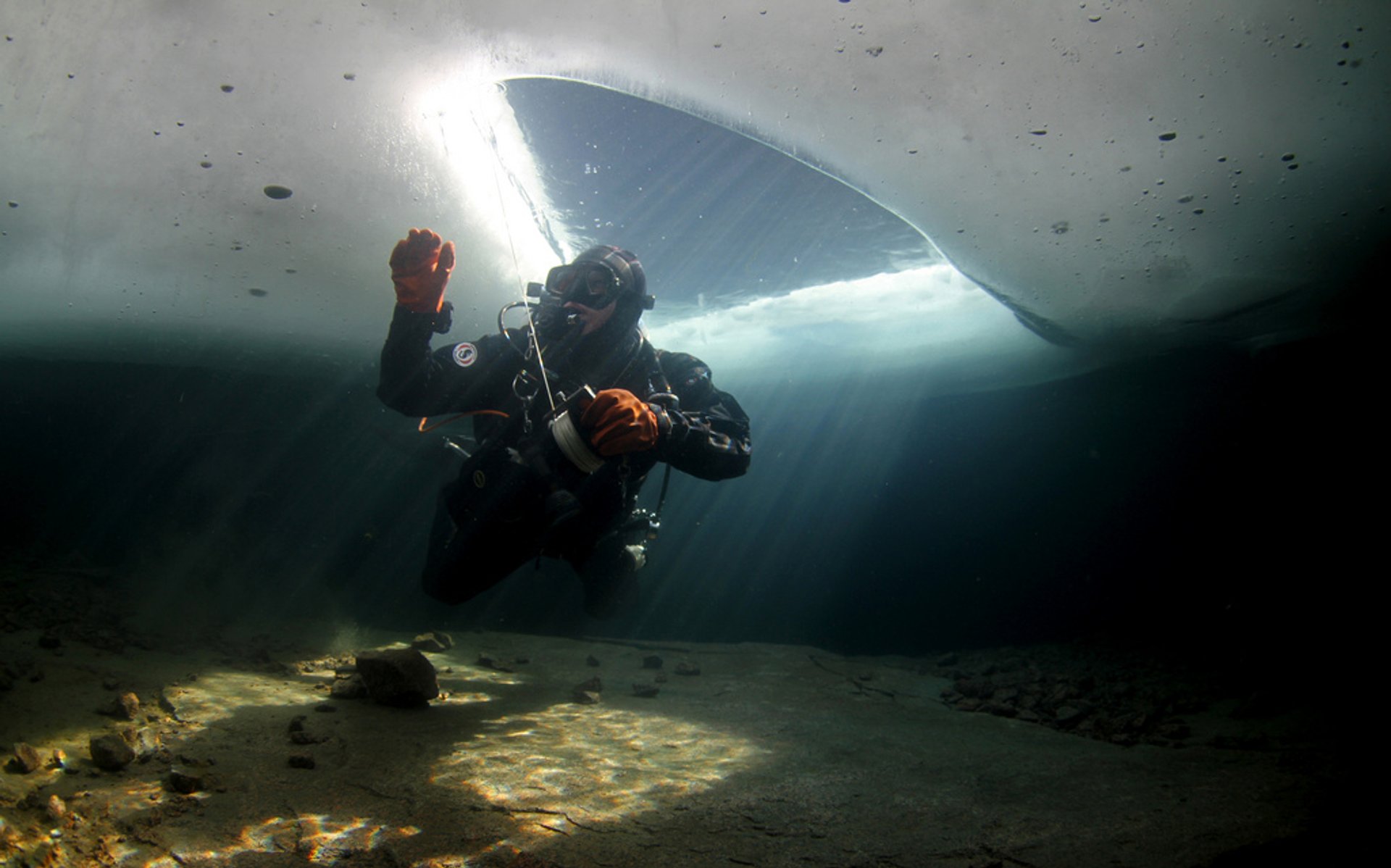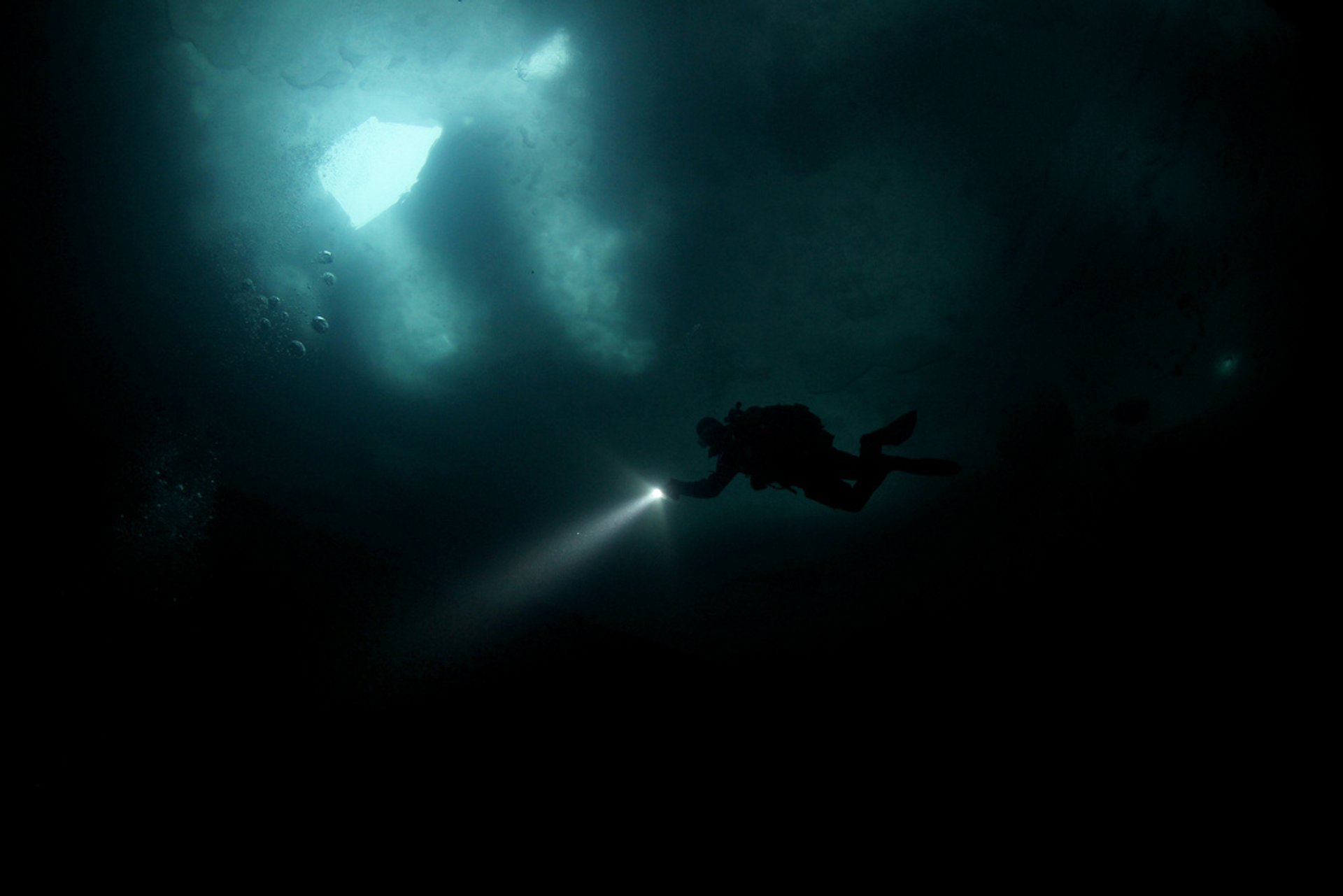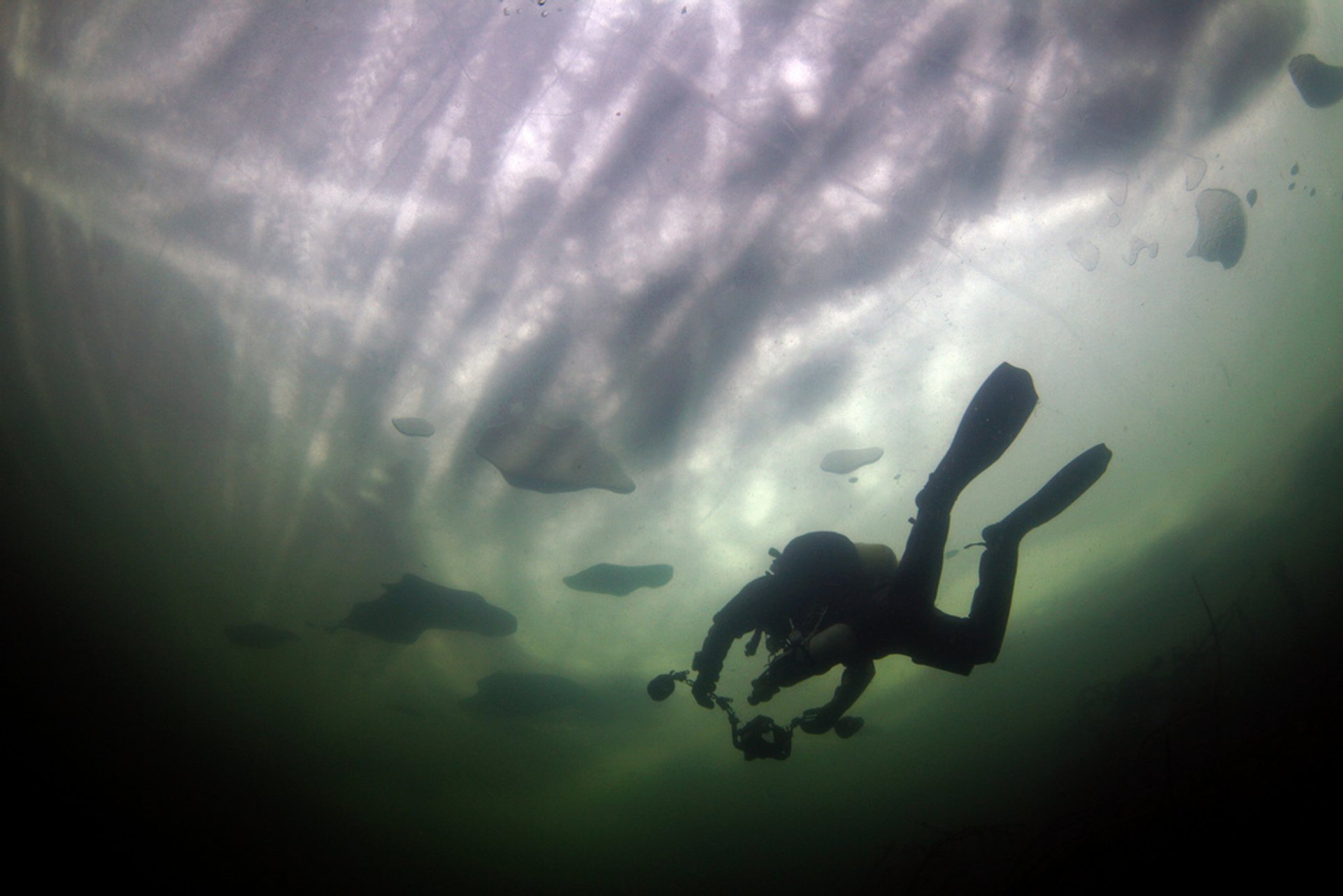 Here is something new for the thrill seekers. Diving under ice has been an official sport for about 20 years, but it has become really popular recently for those looking for something more extreme.
Usually this type of diving has only one entry/exit point and divers need help and special equipment to get back safely. Do not attempt to do it without proper training and skills. There are special procedures on how to do it right. This kind of activity has typically been done for professional and commercial purposes, but nowadays it is also just for fun and an extreme experience.
Those who want to try ice diving for the first time are recommended to come early in the season when the ice is the thinnest and therefore easier to break if needed. A dry suit and a hot sauna are the best things for when you finish waiting for you on land. The season of ice diving starts as soon as the hard ice forms on lake surfaces, from late January to late March.
There are lots of places to enjoy ice diving in Finland. One of them is Lake Päijänne in Lehmonkärki, which is the second largest lake in the country. Another good spot is the Rokua Geopark near Oulu and Kajaani which is a geopark, protected by UNESCO. The only dive centre in Northern Finland as well as international scuba schools are located here.
Find hotels and airbnbs near Ice Diving (Map)