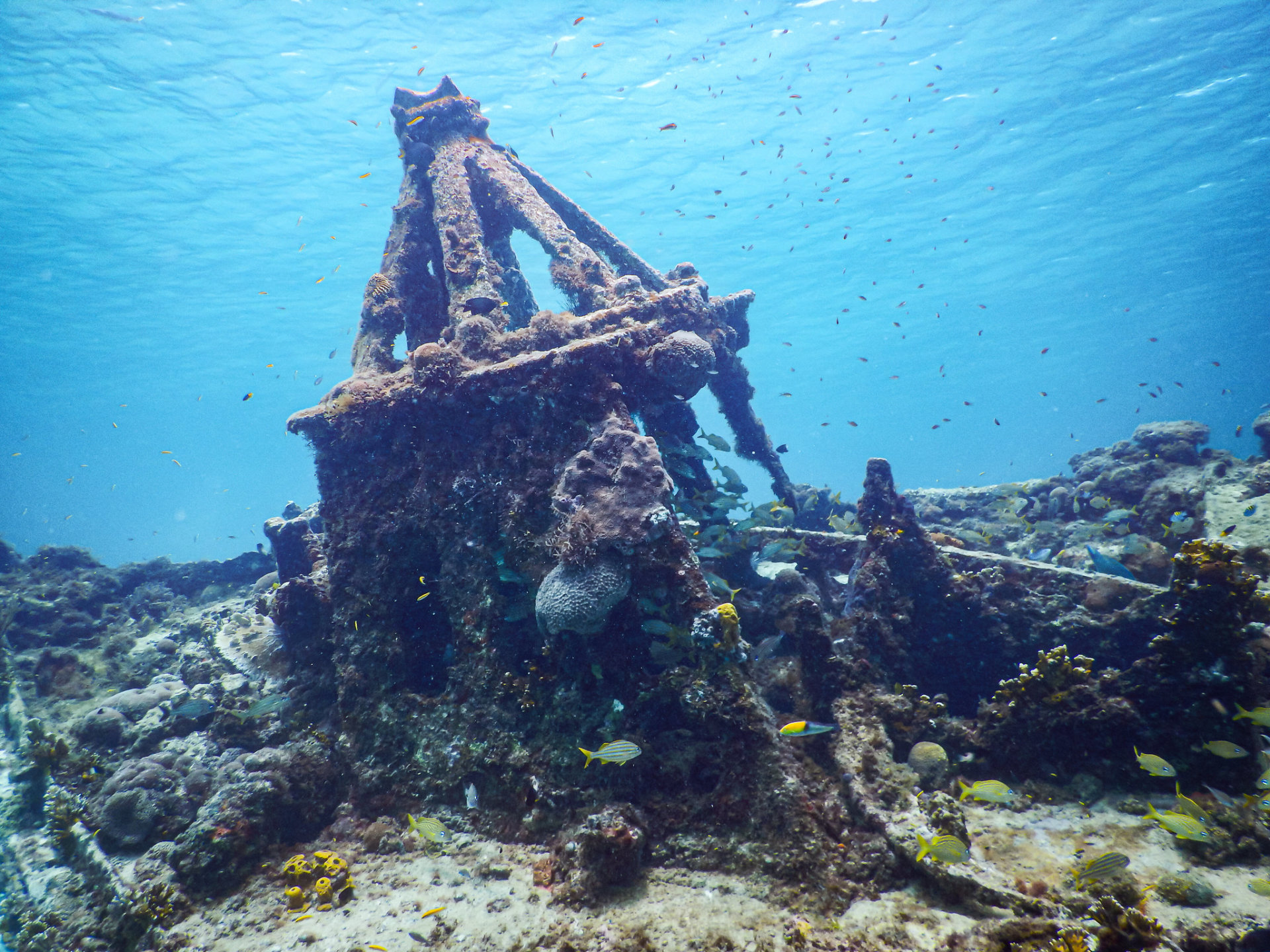 See accommodations nearby
Barbados has enough underwater treats to impress you. The sheer number of 200 wrecks is worth going scuba diving near the island, not to mention warm tropical water and vibrant coral reefs of the Caribbean Sea. The most common sightings include parrotfish, Bermuda chubs, bar jacks, groupers, lionfish, and yellowtail. Besides, you'll likely encounter different sea turtles, seahorses, reef squid, and other elusive marine creatures.
A lot of Barbados scuba diving shops offer rental equipment and classes. The shops arrange a variety of snorkeling and scuba diving excursions. Most divers explore the Caribbean seabed on the west coast, while occasional adventurers look for some open-ocean thrills on the east coast.
Best time for Barbados diving
Diving in Barbados is a year-round option. But the best time to enjoy the submarine world is the dry season, from December through May. In terms of visibility, which is 40 to 70 ft (12–21 m), Barbados might not be number one in the world. Yet, this feature is minor comparing to all the advantages of scuba diving here.
Barbados dive sites
Carlisle Bay
Carlisle Bay near Bridgetown is one of the best dive sites in Barbados. Carlisle Bay Marine Park hosts at least five wrecks, such as the Berwyn, the Ce-Trek, the Eilon, the Bajan Queen party boat, and the Cornwallis. The bay's quiet, calm and shallow waters add more appeal to watching golden spotted eels, seahorses, turtles, and reef fish among the wrecks.
Folkestone Marine Park, Holetown
Another place for wreck diving is Folkestone Marine Park near Holetown. Its main highlight is Stavronikita, stranded 120 ft (37 m) below the water surface and half a mile off the shore. This site is not suitable for novices. Besides, local guides usually accompany even experienced divers. Alternatively, you can also go snorkeling—the inshore reef teems with sea anemones and sponges.
Also, Holetown has other dive sites, relatively shallow and suitable for both beginners and advanced divers. Dottins, Little Sandy Lane, and Barracuda Junction promise reef fish abundance.
Maycocks Bay
Maycocks Bay is the northernmost favorite dive site on the west coast, noted for spectacular reef islands and a plentitude of barracudas. Divers also frequently spot bluehead wrasse, damselfish, parrotfish, trumpetfish, and dozens of other reef species.
Atlantis Submarine
As a bonus in Barbados, you can explore all the beauty of the underwater world from the comfort of the Atlantis Submarine. The mini-sub accommodates 48 passengers and descends to the depth of 150 ft (45 m), taking you up close to the lively reefs and shipwrecks. All you need to join such a trip is some courage and early reservations. No certification is required.
Scuba diving map Barbados
Now that you know the best dive sites look at the Barbados diving map to find the best accommodations nearby. Making your bookings in advance is always a great idea.
Find hotels and airbnbs near Diving in Barbados (Map)